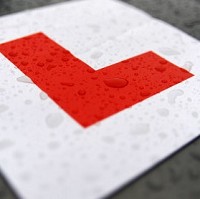 Examiners who pass or fail learner motorists on their driving tests are to take strike action.
The assessors have overwhelmingly voted in favour of industrial measures in protest against new terms which they claim will result in longer hours.
The new contracts, including modified working patterns, came into force on November 1.
Strike dates are yet to be decided.
The Driving and Vehicle Standards Agency (DVSA) called the Public and Commercial Services union (PCS) actions "disappointing".
The news comes four months after the driving test celebrated its 80th birthday on July 1.
The PCS reported that nearly two-thirds of its members voted in the ballot. Of these, 96% voted for industrial action with 91% supporting strikes.
The PCS acts for 1,600 DVSA employees across 360 British sites. Members include road and vehicle safety checkers as well as driving examiners.
Mark Serwotka, general secretary of the union, criticised what he called the bosses' "blatant disregard" for road safety. He says the PCS is "appalled" that the Agency has gone ahead with its plans rather than first talk to the union.
The DVSA counters that employees signed a trade union-agreed standard job contract last year.
Paul Satoor, its chief executive, says contingency plans have been set up to reduce any customer disruption should the walkouts go ahead.
Mr Satoor calls it disappointing that only now has the PCS decided to go against some of the contract's terms and what he describes as increasingly flexible working alternatives.
He says these options have been approved to offer employees more shift adaptability and offer customers an even more "flexible" and "convenient" service.
Copyright Press Association 2015