After passing your driving test, you still might not feel fully prepared for every challenge or hazard you'll face on the roads.
The Government's Pass Plus driving course can help learner drivers overcome some of their anxieties, but what does it cover and is it good value for money?
What is Pass Plus?
Pass Plus is a short driving course totalling six hours, designed to help newly qualified motorists improve their skills and safety.
You can take it any time after you've passed your practical and theory driving test but it's usually most beneficial in your first year of driving as most road accidents occur within the first 12 months of a new driver getting their licence.
The course must be taken with an approved driving instructor.
This could be your existing instructor if they're qualified to teach Pass Plus. Contact the Driver and Vehicle Standards Agency (DVSA) if you're not sure.
You don't have to take the course in a specific place – it will be wherever you're located and carried out on a variety of roads in different conditions depending on which module you're taking at the time.
The course isn't compulsory, and there's no formal test, but to receive a Pass Plus certificate you will need to have reached the required standard when you're assessed after each module.
What do I learn on a Pass Plus course?
The course is split into six modules, which all cover various aspects of daily driving. They are:
1. Town driving
As the majority of motorists will experience urban driving the most, this module can be invaluable in helping you to brush up your observational skills and increase your awareness levels.
You'll learn how to navigate complex junctions, underpasses and tram, bus and cycle lanes.
2. All-weather driving
If you haven't driven in extreme weather conditions before, it can be advantageous to learn how to cope with heavy rain, snow, ice, fog and dazzling sunshine.
Preventing and handling skidding is also covered in this section, as well as why stopping distances are reduced in bad weather.
3. Driving on rural roads
Driving in the countryside brings with it different risks to driving in built-up areas, including blind bends, animals in the road and overtaking slow vehicles.
This section looks at safe passing places and what to do when you encounter sharp corners, horse riders, cyclists, farm vehicles and debris in the road.
4. Night driving
You might not have had much experience of night driving before passing your test, so this module can help boost your confidence when taking to the roads after dark.
It deals with the correct use of headlamps, adjusting to different light levels, getting used to being dazzled and judging speeds and distance.
5. Driving on dual carriageways
You should have driven on dual carriageways before your test, but you might not feel as though you've fully got to grips with them.
This module focuses on joining and leaving the carriageway via slip roads, as well as overtaking, lane discipline and safe distances.
6. Driving on motorways
Although learners can now have lessons on motorways with an approved instructor, you probably won't have spent much time on them and could still find them intimidating.
In this module you'll learn how to drive at a safe speed in different conditions, deal with motorway fatigue, handle a breakdown, use lanes correctly and follow signs.
Is Pass Plus an intensive driving course?
The six modules of the Pass Plus course are designed to cover almost every aspect of driving, so there is a lot of information for you to take in.
While you could feasibly fit all the hour-long sessions into a single day or over the course of a weekend, it would be pretty exhausting and may cause you to lose your concentration.
It's a good idea to spread out your sessions to give yourself time to practise the skills that you've picked up during the course.
That way you can build up your skills gradually instead of trying to remember everything you've learnt at the same time.
It is recommended that you split the training into three two-hour blocks.
However it's important to manage them properly around any other commitments you may have to ensure you are not stressed during the course, which could hinder your driving and your learning.
However, no matter how you arrange your sessions, you can pay for them in one lump sum.
All modules are meant to be practical sessions, and the course comprises at least 5.5 hours of driving.
However, sometimes weather conditions and local availability aren't conducive to this, so some elements may be given as theory sessions.
How much does Pass Plus cost?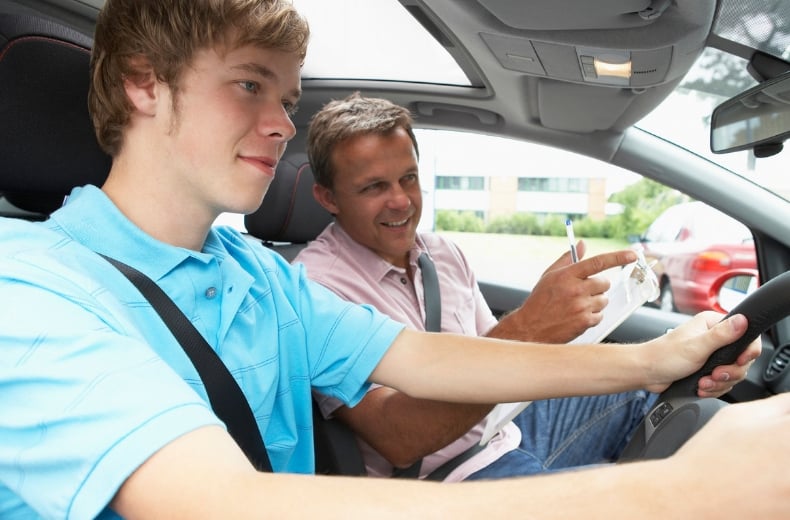 The price can vary depending on where you live, the driving instructor involved and how long your training takes but, generally speaking, you can expect to pay in the region of £150-£200 for the entire course.
Some councils will offer a discount, so it's worth contacting your local authority to see if they can help you with the cost of your training. In Wales, the Pass Plus Cymru scheme costs £20.
You can book a course by contacting the DVSA or through your driving instructor if they're approved.
Is Pass Plus worth it?
While a few insurance companies will offer you a discount on your premium if you have a Pass Plus certificate, most no longer do, so taking the course shouldn't be seen as a way to reduce your car insurance costs.
However, Pass Plus is worth taking if you don't feel confident behind the wheel after passing your test and want to gain more experience.
When you've been used to having the safety blanket of a driving instructor, it can be a scary prospect going it alone.
Pass Plus can help you get to grips with parts of driving you may not have covered in much detail in your lessons.
Alternatively, you could ask your driving instructor to take you for a couple of extra lessons in areas you're not confident about, such as motorway driving, after you've passed your test.
What is an advanced driving test?
Multiple organisations across the UK offer a version of an advanced driving test.
This is additional, and more specialised training for new drivers, what focuses on more technical and defensive driving.
The goal is to increase the knowledge and experience for drivers who are new to the roads in the UK.
Areas of study include driving in hazardous conditions and advanced vehicle control. They also include awareness of economic driving tactics.
These courses last up to 12 weeks, and can be used to lower car insurance.