If you're unfortunate enough to be involved in a car accident, there are a number of steps you must take, regardless of who is to blame and the severity of the incident.
We'll show you how to stay safe and legal should the worst happen.
Guide Contents:
What to do immediately after a car accident
What details should you take after an accident?
Does saying sorry mean I accept blame?
If I go into the back of someone, is it always classed as my fault?
---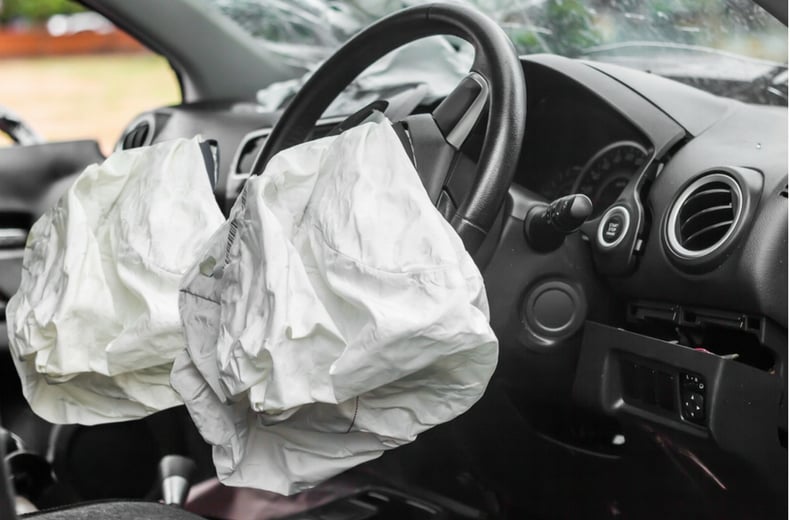 Section 170 of the Road Traffic Act 1988 states that the driver of the motor vehicle must stop at the scene of an accident (this includes damage to a person, property or animal), regardless of the severity of the collision or who is to blame.
Failure to do so is punishable with a maximum sentence of six months' imprisonment, you may also receive a fine.
Read more about Fixed Penalty Notices and how much you can get fined for driving offences.
If the car is still driveable, find a safe place to stop – pull into a layby if possible – before making sure the engine is switched off and hazard lights are turned on.
Unless their injuries prevent it, ensure all passengers and pets are removed from the vehicle and taken to a safe place.
If there are any injuries, call the emergency services immediately.
If you're on a motorway, follow the same steps, but pull over to the hard shoulder if at all possible and according to the Highway Code you must leave any animals in the vehicle or, in an emergency, keep them under proper control on the verge.
If there are any injuries, call the emergency services, ideally using a motorway SOS phone, as the authorities will be able to pinpoint your precise location.
You and your passengers should stand well away from the road, behind the crash barrier, using reflective jackets (especially at night). Wait for the emergency services to arrive.
Had a car accident? Call 0333 2000 999 for free support and advice, 24 hours a day 7 days a week
As a driver, you are obliged to give your name and address to anyone else involved in the accident. You must also provide details of the vehicle's owner (if different), along with the car's registration number.
If nobody has been injured as a result of the accident, there's no legal requirement to provide details of your car insurance, but it might speed up the claims process if you exchange insurance company details and policy numbers. It's also worth getting their details, because it's possible that at the time of the accident you aren't aware of what injuries you may have suffered.
If another person has been injured, you must produce your certificate of insurance if anyone at the scene has reasonable grounds to request it.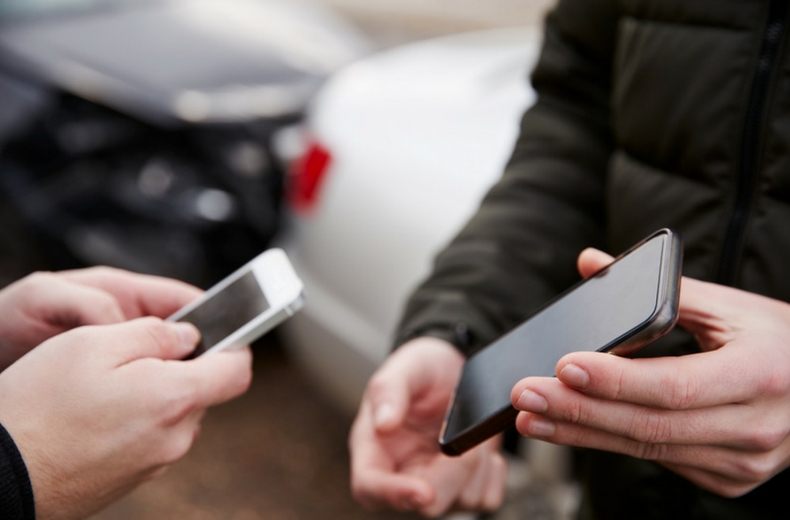 The Road Traffic Act says that you must report the accident to a police constable or police station within 24 hours. You can do this by calling 101, the police non-emergency number.
You should also provide details if damage has been caused to third party property or a parked car, even if there are no other people involved. For example, leaving a note on a car's windscreen is sufficient if you're unable to locate the owner.
The police should be called if you are blocking the road or you feel you might have been the victim of a so-called 'crash for cash' scam. In these incidents, fraudsters deliberately crash into the vehicle in front in order to submit false insurance claims.
You should also contact the police if there is a suspicion that drink or drugs have been involved.
Finally, make notes about the accident, which might assist with the insurance claim. The time and date of the crash, a sketch of the incident, weather conditions, details of any witnesses – anything that might prove useful. If it's safe to do so, take photos using your mobile phone.
READ MORE: Drink-drive limits: everything you need to know
Many people believe if you say sorry at the scene of an accident you are legally accepting the blame for it.
While this is technically not the case - saying sorry doesn't mean that you accept blame for the accident - it's still best to avoid making an apology at the scene.
If you do, your verbal statement could be used against you when making a compensation claim and ultimately invalidate your claim.
Instead, check that the people involved in the accident are safe, and allow the insurance companies to deal with the claim.
Want more useful content like this sent straight to your inbox?
More often than not, if you drive into the back of someone, it will be classed as your fault. Rule number 126 of the Highway Code states that you should "leave enough space between you and the vehicle in front so that you can pull up safely if it suddenly slows down."
The rule also states that you should leave at least a two-second gap between you and the vehicle in front on faster roads and in tunnels where visibility is reduced, doubling the gap on wet or icy roads.
Taking all of this into account, an insurance company is unlikely to decide liability in favour of anyone who has driven into the back of the car in front. If you're worried about being a 'crash for cash' victim, think about investing in a dash cam.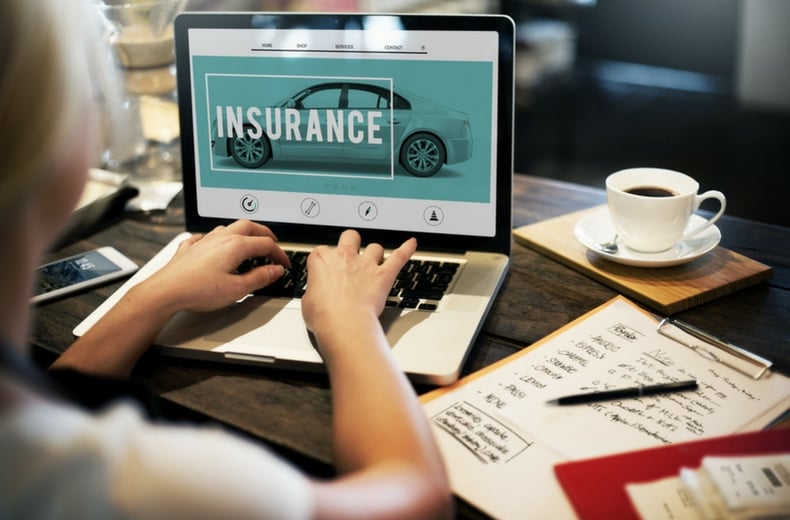 You should contact your insurance provider as soon as possible, even if you don't intend to make a claim. Failure to do so within the set period laid out by your policy may invalidate your cover.
Provide as much information as possible, including the name, address and insurance details of the third party involved in the accident.
Make sure you outline your interpretation of events, using sketches where possible.
If you have details of any witnesses, pass them to your claims handler. Insurers should consider any relevant CCTV or dash cam footage which depict the incident.
MORE ADVICE: How much is a speeding fine now?
If you have comprehensive insurance cover, you'll be able to claim from your own provider, but you might lose your no claims bonus if the insurer is unable to recover the money from the other driver's insurance.
This is usually the case if you're at fault or you were involved in an accident with an uninsured driver.
Uninsured losses – such as a hire car, loss of earnings, personal injury or policy excess – will be claimed from the other driver's insurer. All RAC members receive access to an end-to-end Accident Care service on 0333 2000 999 to help recover expenses after car accidents.
Alternatively, ask your insurance provider for a form or write to the other driver's insurer.
If you have third party insurance you will be unable to claim against your own insurance policy for damage to your own vehicle.
Your insurance company will still decide who is responsible for the accident.
If you are not liable for the accident you will be entitled to claim back the reasonable cost of repair to your vehicle and uninsured losses from the other driver.
If you are liable, you will have to pay for the cost of repairing your vehicle and will not be entitled to claim uninsured losses.
You should also inform your own insurance company, while the other driver should contact theirs.
Consult the Motor Insurance Database to find out if the other driver has valid cover. If you've been involved in an accident and you receive a letter or claim form from the third party or their insurance provider, send it to your own insurer as soon as possible.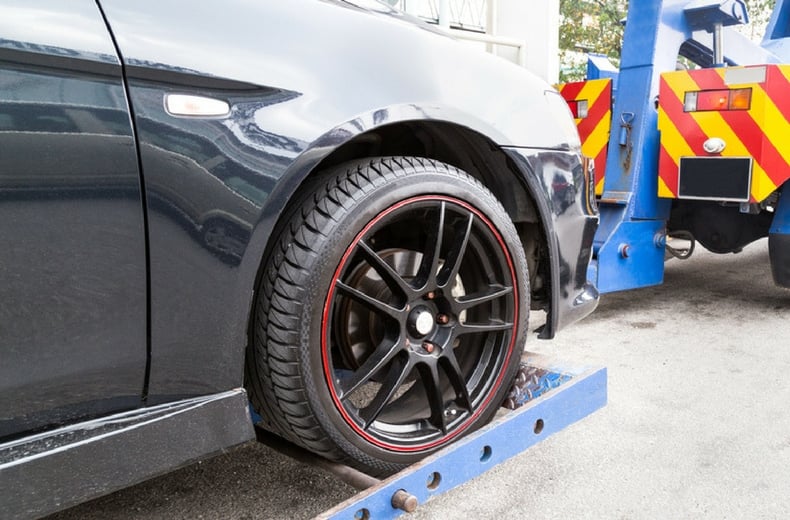 What happens to your car depends on the severity of the damage. If the insurer decides that the vehicle is not economical to repair, the car will be written-off and you'll be offered the market value at the time of the accident.
Your insurer is entitled to deduct the value of your policy excess from the value you receive for your accident damaged vehicle. If you have a very high policy excess, you may not receive as much as you might expect from your insurer.
MORE ADVICE: What is an insurance write off? And should you buy one?
The car will then be taken away, but you should be given the opportunity to keep it. If you're not happy with the valuation, you will be asked to provide documentary evidence as to why you believe the vehicle is worth more.
You should collect digital copies of vehicles for sale of the same make, model and of similar age and mileage to support your argument that your insurer's valuation is not correct.
You should not make any repairs without the insurance company's permission.
It's most likely that you'll be sent to an approved repairer, but you might be asked to submit your own estimates to be approved by the repairer. The car will be repaired and returned to the condition at the time of the accident.
More details about RAC Accident Care can be found here.