How to compare breakdown cover
It's always a good idea to compare breakdown cover before you buy. Just choosing the cheapest cover is unlikely to give you the cover you need. So it's best to do your homework to make sure you have complete peace of mind.
Here's a quick guide to what to look for when comparing breakdown cover:
---
What's included as standard?
Checking what's included as standard is a good place to start when choosing breakdown cover. Some providers include more than others with their entry-level cover.
For example, the RAC includes Roadside Assistance and At Home cover with our entry-level cover. So you won't need to upgrade to be covered at home.
Here's a rundown of what you get as standard with the RAC, compared to our competitors.
| | RAC | AA | Green Flag |
| --- | --- | --- | --- |
| Roadside Assistance | | | |
| At Home | | Home Start is an optional extra | Rescue Plus and Recovery Plus only |
| 20-mile taxi from the garage | | | |
How much cover do you need?
Once you know what's included as standard with your breakdown cover, you can think about how much extra cover you need. As well as your budget, it's important to consider how you use your car.
To get started, it's helpful to ask yourself these questions:
What would you do if you broke down at home?
Lots of breakdowns happen at home. And if you'd need help to get going again, it's worth making sure you buy cover at home. This is also known as 'home start'.
Most companies make you upgrade to be covered on your driveway. But with the RAC, it's included as standard.
Do you use your car for short journeys, long journeys or both?
If you make lots of long journeys, you may also need 'National Recovery'. That way, if you break down far from home, you can always get to your destination, back home or to any garage, no matter how far away you are.
With the RAC, National Recovery is included with our Unlimited cover level. With our Standard cover, you're covered for a 10-mile tow.
How would you get around if your car was stuck in the garage?
If you'd need help staying mobile while your vehicle's being fixed, having 'Onward Travel' is also a good idea.
We'll sort out a hire car for up to 3 days (age and licence restrictions apply). Or if you prefer, we can arrange overnight accommodation or costs towards public transport instead.
Do you need any extra cover?
For extra reassurance, the RAC offers a choice of add-ons. This includes Key Replace, Battery Replace and Tyre Replace.
---
Compare levels of cover
Levels of breakdown cover vary from provider to provider. But the main features are known as Roadside Assistance, At Home (or 'Home Start'), National Recovery, and Onward Travel.
Here's our
breakdown cover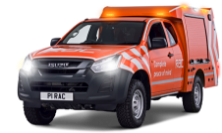 Standard
SALE - 37% OFF*
Personal cover - was £11.75 now £7.38/month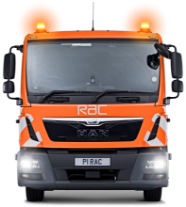 Unlimited
SALE - 50% OFF*
Personal cover - was £16.75 now £8.38/month
* New, single personal based cover from £7.38 a month. Max 50% saving with Unlimited cover. Ends 01/06/22, 7am.
Prices above are for personal based cover
Add extra cover
to avoid big bills1
Onward Travel
Can't do without your car? Get a hire car while yours is in the garage.~
Tyre Replace
Puncture? No problem - you're covered for the cost of 5 new tyres a year.~
Battery Replace
Get a new battery if we can't recharge yours - saving you
£160
on average.
Key Replace
Lost your car keys? We'll replace them, saving you
£300
on average.
Personal vs vehicle cover
With most providers, breakdown cover can either apply to you or your vehicle. It's up to you to decide which type of cover works best for you.
Personal cover
Personal cover means you'll be personally covered if you break down in any vehicle, as a driver or passenger. This type of cover usually costs more than vehicle cover. But it can work out cheaper if you drive more than one vehicle regularly.
With the RAC, you can cover up to 5 people on a single policy. But with the AA and Green Flag, you can only cover up to 4 people.

Vehicle cover
Vehicle cover means your vehicle is covered no matter who is driving when it breaks down. This usually costs less than personal cover.
---
Compare breakdown cover reviews
Obviously, selecting all these options provides the most in depth cover so it's worth looking at any combination of breakdown and compare terms - so what levels of breakdown cover does the RAC offer, in comparison to competitors?
| | RAC | AA | Green Flag |
| --- | --- | --- | --- |
| Trustpilot score (out of 5) | 4.2* | 4.2** | 4.2*** |
* based on 81,448 reviews, data on 30/03/2022
** based on 25,088 reviews, data on 30/03/2022
*** based on 20,888 reviews, data on 30/03/2022

Trusted by over 10 million members