Lessons, licence applications, learning materials, insurance... When you're
learning to drive
it can be difficult to keep a track of all the costs involved.
To help you budget for learning to drive, we've researched the rates and tallied up the total to give you a rough guide to learner driver expenses.
1. Applying for a provisional licence
Your first step to getting on the road is applying for a provisional licence.
It costs £34 to apply online or £43 if you apply by post. For the purpose of saving money, we'll use the online cost for our running total.
Running total: £34
2. Driving lesson cost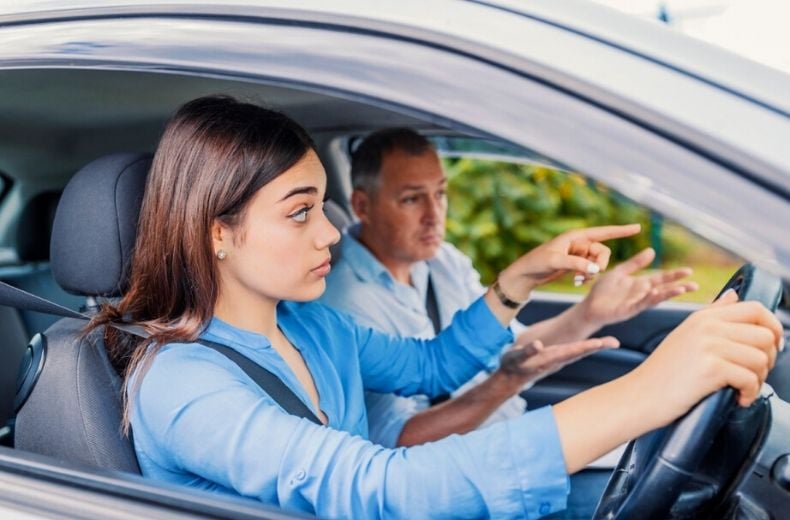 What's a good price for learning to drive?
The average person needs around 45 hours of driving lessons and a further 22 hours of practice before they are ready for a practical test1.
The cost of lessons varies depending on where you live, but a good price for a driving lesson could be roughly £25-£30 per hour2. You could make a saving here through introductory or package rates.
A good instructor will also let you know if you're ready for your practical test before you've had 45 hours of lessons. So that's good news if you have a family member or friend that can take you out for additional practice.
If we take the top end of the estimate at £30 an hour over 45 lessons, that's £1,350 added to our costs.
Running total: £1,384
Looking to teach someone to drive? check out our guide.
3. Tests
Theory test cost
Before you take your practical test, you'll need to pass your theory test.
You can take this as soon as you have a driving licence number from your provisional licence, however, some experience driving on the roads could come in handy.
It will cost you £23 to book your theory test.
Apps
You may want to give yourself a better chance of passing your theory test by using a driving theory app.
Full access to all resources costs £4.99 a month but we'll round that up to £5 for our calculations.
You can download it here:
Practical driving test cost
Your practical driving test is the last step before getting your full driving licence. The DVSA charge £62 for tests on weekdays, and £75 if you want to take your test at the weekend3.
In the spirit of being well prepared and avoiding nasty surprises, we'll add the weekend figure of £75 to our costs.
If you plan on using your instructor's car, you'll need to factor in the cost of their time for the test. With examinations lasting 40 minutes, plus added time for the 'show me, tell me' questions and eye test section, you'll need to book their car for an hour. That's an extra £30.
We now have our estimate before the cost of a car, tax and insurance are added to the mix.
The cost of learning to drive before car, tax and insurance:
| | Cost |
| --- | --- |
| Provisional licence | £34 |
| Lessons | £1,384 |
| Theory test | £23 |
| Theory test app | £5 |
| Practical test | £75 |
| Test car | £30 |
| Total | £1,551 |
4. Car
Whether it's second hand, straight from the forecourt, or your parents kindly foot the bill, the average first car in Britain costs £3,410.4
Our buying a used car checklist can help you buy a first car with confidence. You can also check out RAC Cars for thousands of new and used car listings near you.
Running total: £4,961
5. Learner insurance
Many insurers will offer dedicated learner driver insurance. This kind of flexible, short term cover offers protection while you prepare for your driving test.
If you've got your provisional driving licence and are already having professional lessons, learner driver insurance allows you to get that extra experience behind the wheel with the help of a friend or family member.
After you pass your test, you'll have to get your first proper car insurance policy. the average premium (the amount of money you actually pay to an insurance company for coverage) of drivers aged between 18 and 20 years is £972, according to data from the Association of British Insurers (ABI).
Running total: £5,933
6. Tax
If we assume a new driver's first car is second-hand, we can use the following guidelines to understand how much tax you can expect to pay:
| Fuel type | Single 12-month payment | Single 12-month payment by Direct Debit | Total of 12 monthly payments by Direct Debit | Single 6-month payment | Single 6-month payment by Direct Debit |
| --- | --- | --- | --- | --- | --- |
| Petrol or diesel | £145 | £145 | £152.25 | £79.75 | £76.13 |
| Electric | £0 | N/A | N/A | £0 | N/A |
| Alternative* | £135 | £135 | £141.75 | £74.25 | £70.88 |
*Alternative fuel vehicles include hybrids, bioethanol and liquid petroleum gas.
Using The Society of Motor Manufacturers & Traders' statistics that petrol and diesel cars account for 90% of new car registrations in 2019, we'll take the highest possible annual tax costs for petrol and diesel cars: £152.25.
The price of tax on new vehicles varies greatly. Visit the gov.uk website for full details on first tax payments when registering a vehicle.
7. Total cost of learning to drive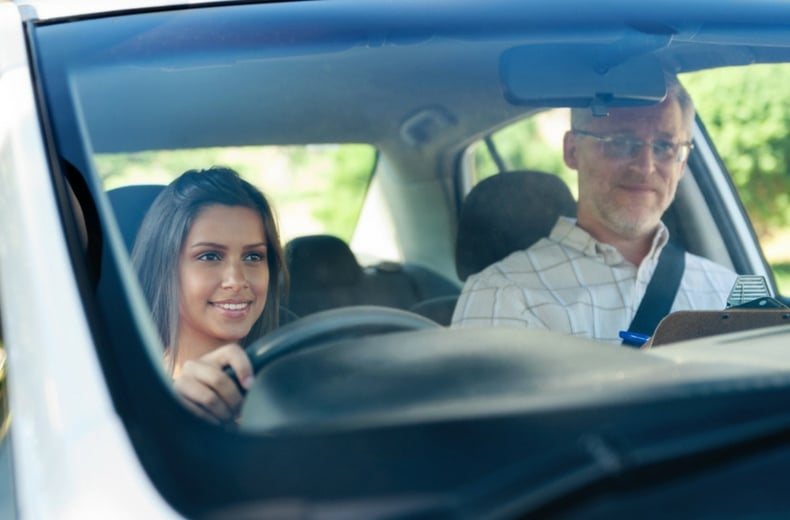 We now have an estimate for the cost of getting your full driving licence: £1551
After taking the average cost of a first car in Britain, the average insurance premium for 2019 and assuming that the car is petrol or diesel, we have a figure for getting your first car ready for the road: £4541.25
Combining the two, we estimate that learning to drive a car and taking to the road costs a total of:
Even though that might seem like quite a lot, don't despair! Remember that this figure should be treated as an estimate, rather than a fixed cost everyone can expect to pay.
You should also bear in mind that these costs can and will be spread out across your learner driver journey, making them much more manageable.
The following assumptions have been made about our calculations:
Learner drivers take 45 hours of lessons at £35 an hour
The theory test is passed first time
The driving test is taken on a weekend and passed first time
An instructor's car is used for the practical driving test
The cost of the car matches the national average for a first car
Insurance premiums match the national average for first-time drivers
The car has a diesel or petrol engine, paying tax across 12 monthly payments
Learner driver money saving tips
The cost of learning to drive and getting your first car on the road is expensive for many of us. Here are a few tips that could help you save money on your insurance premium.
Get a black box insurance policy
A black box policy works by monitoring your driving via a small black box that's installed in your car.
It builds a picture of the way you drive, allowing the insurer to treat you as an individual and reward safe driving with a lower premium.
If you are a young driver, black box insurance can be particularly helpful.
Add family members to your policy
We are not recommending 'fronting' – this is illegal.
But adding your partner as a named driver on a shared car can balance the risk and reduce your premium by a few pounds.
Some providers will allow you to transfer your partner's no claims bonus, and therefore their discount, to your new policy.
Don't overestimate your annual mileage when buying insurance
If you generally tell your insurance company you cover 10,000 miles a year but you in reality drive far less than this, you could be paying for a higher-risk premium than is actually needed.
Give the company a realistic figure – but don't underestimate, or you could be left without cover.
Read our full guide about reducing your car insurance costs as a young driver. You can find lots of general money saving tips for drivers here as well.
Passed your test? Get Breakdown Cover
Congratulations! If you have successfully passed your driving test, then you can join the 30 million drivers currently able to travel on our roads.
However, before you get behind the wheel of your car as a new driver – make sure you take out Breakdown Cover.
This will give you complete peace of mind should the worst happen. You should also look to get new driver car insurance.
Now that you are ready – be safe and enjoy your new driving licence.
Helps young and new drivers save money by rewarding safe driving.
1 https://www.reddrivingschool.com/learners/
2 https://inews.co.uk/inews-lifestyle/cars/driving-test-uk-lessons-pass-theory-practical-tests-price-how-much-cost-booking-1310764
3 https://www.gov.uk/driving-test-cost
4 https://www.parkers.co.uk/best-cars/young-drivers/