Learning to drive
isn't easy, so getting experience behind the wheel with a friend or family member in the passenger seat is invaluable.
But, with so many changing driving laws, learner's insurance, and your own bad habits to navigate, it can be a daunting task to supervise a learner driver and teach them what they need to know to pass their test.
Here we run through the steps that supervising drivers should take to give a learner driver the best chance of earning their licence.
1. Check you're legally able to teach
Before you do anything you'll need to make sure you can legally supervise your friend or family member. You must:
be over 25
be qualified to drive the same type of car as the learner e.g. manual or automatic
have held your licence for at least three years
meet the minimum eyesight standards
not be paid to supervise the learner
While checking your eligibility to teach, you should also ensure that everything's in place for the learner too. They'll need:
to be at least 17-years-old
to hold a provisional licence
an insurance policy that covers learners
You'll need to check that the learner's insurance policy covers you as a supervisor too.
Alternatively, you could take out a separate learner driver insurance policy which sits alongside your annual policy and protects your no claims discount in the event of an accident.
A large number of insurance policies ask that supervisors are aged 25 or older, including our own Learner Driver Insurance. While many insurers insist that you take out cover for a minimum of one month, we provide cover from one day, allowing learners to squeeze some last minute practice in before a test.
Be aware – learners can be fined up to £1,000 and receive 6 penalty points on their provisional licence if they drive without the right supervision.
2. Make sure your vehicle's ready for the road
Learners are obliged to keep their vehicle roadworthy and have all the right documents before taking a car on the road. Helping them to meet these requirements is an excellent way of building up trust between you and your student driver.
The car needs to:
be registered with the DVLA
display an L plate on the front and back (a D plate can be used in Wales)
have up-to-date vehicle tax (check if your vehicle is taxed)
have a current MOT certificate (check if you need an MOT certificate)
be roadworthy
A roadworthy car will have fully functioning lights, clean windows and safe tyres. Find out the essential checks you should carry out on your vehicle to ensure it's ready for the road.
Be aware – learners can receive 6 penalty points if they do not display an L plate or if it's not the correct size.
3. Brush up on your driving knowledge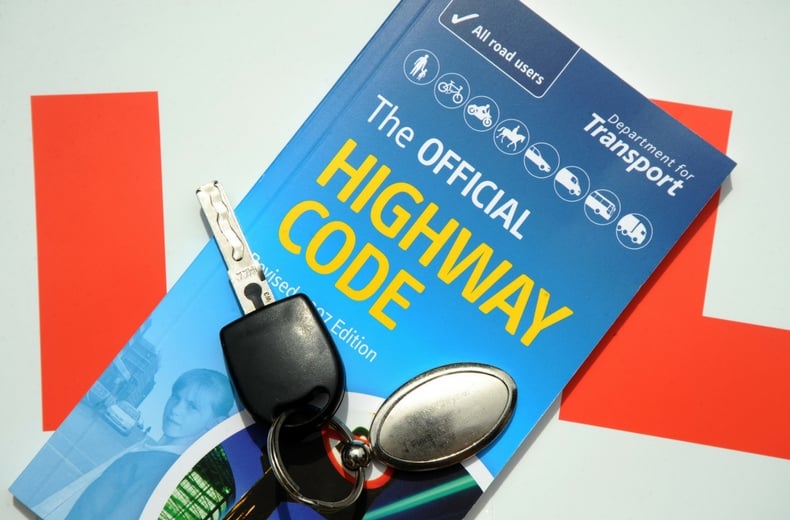 As a supervisor, it will have been at least three years since you passed your practical test and even longer since you passed your theory test.
In the time since you earned your licence, driving laws may have changed and you could have picked up some bad habits. It's worth taking your time to familiarise yourself with any new rules and remind yourself about ones you may have forgotten.
Our guide on how to pass your driving test will run you through everything, from the amount of lessons a learner needs, to the best time to book a test – it's a great place to start your revision.
Read over information on traffic signs so you're not stumped by any unusual roadside markings and familiarise yourself with car parts to answer questions about how a vehicle works.
Whether you've grown used to the dashboard warning lights on your car, forgotten what some of the symbols mean, or you've simply never encountered a DPF warning light, now's the perfect time to do your research.
Remind yourself of the maintenance checks you should be making to a car so you can pass good habits on to your learner.
4. Plan your route
Sticking to quieter, familiar roads will help a learner gain confidence behind the wheel.
Try to avoid more complicated routes including multi-lane roundabouts, and hill starts, unless you're planning on teaching a specific junction or activity. If you're trying to find a suitable spot to practice manoeuvres, a local car park should work well.
As a new driver gains more experience, try and introduce them to different driving scenarios, for example, level crossings and night time driving. The DVSA provides a handy document for recording driving practice and it can give you some idea of the different conditions a learner should encounter before their test.
Be aware – learners can only drive on motorways in England, Scotland or Wales with an approved driving instructor using a car fitted with dual controls.
5. Practice giving instructions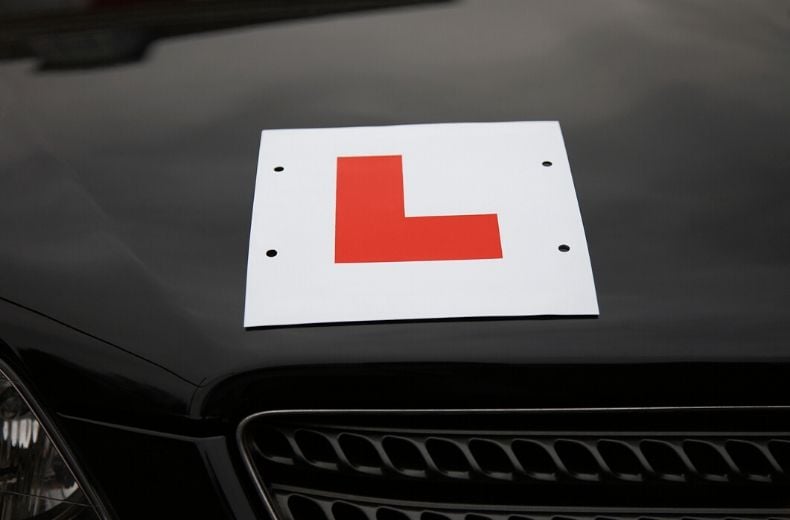 Once you've familiarised yourself with the latest updates to The Highway Code, revised road signs, and refreshed your memory on manoeuvres, it's time to think about how you'll teach your learner driver.
Your head may be filled with excellent driving tips but it's vital that you practice delivering clear instructions. Work on your phrasing of sentences so that they roll off the tongue in a clear and concise way during a lesson.
Perfecting your technique will allow you to deliver your message in advance during a lesson so that your friend or family member has plenty of time to decide how to change lanes, approach a junction or complete any other driving task.
6. Arrange lessons with a professional first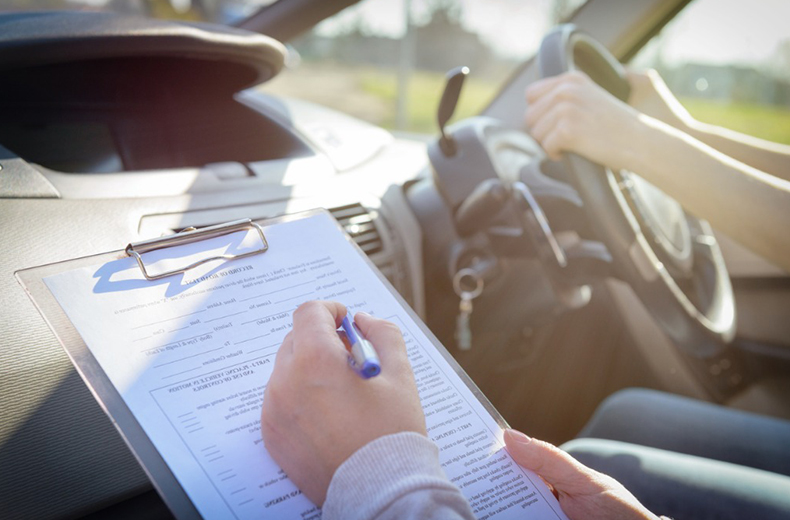 On 25 June, the Driver and Vehicle Standards Agency sent a letter to driving instructors setting out plans to restart lessons and driving tests from 4 July.
You should encourage a new driver to take their first lessons with a professional. Qualified instructors can teach your friend or family member the fundamental skills they need before moving on to gain more experience.
An approved driving instructor will display a green badge in their windscreen, while a trainee instructor will use a pink badge. Encourage the learner to be honest with their instructor and let them know they plan on practicing without their professional help.
Instructors should be more than happy to advise on areas where a learner can improve their driving with another supervisor.
7. Remember to stay patient
It's lesson time and one of the most useful things you can do as a supervisor is to go back to your learner days and remember the concerns you had all those years ago.
If your student driver would like moral support, feel free to invite passengers into the car. It's fine for a supervised driver to carry as many passengers as a car can legally hold.
Here are a few things to bear in mind when you share a car with a learner:
raised voices and scolding criticism could stress the learner and affect their performance
be alert to any hazards on the road or poor decisions from your learner, but remain calm at all times
deliver instructions in advance
discuss anything that didn't go well after the lesson and advise how improvements can be made
Be aware – it's illegal to use a mobile phone while supervising a learner driver.
8. Stage a mock test
One of the best ways to prepare a learner driver for their practical test is by putting them through a mock test of your own.
The average driver needs 45 hours of lessons before being test-ready, but everyone learns at different rates so feel free to put your learner through their paces when you see fit.
The test should take 40 minutes and include all the elements of the real test to help combat nerves on the big day:
eyesight check – ask the learner to read a number plate from 20 metres away
show me, tell me questions – ask one 'tell me' question and one 'show me' question
driving ability – give the learner directions and observe their speed, use of mirrors, and any other skills needed to driving safely
pulling over – ask the learner to pull over to the side of the road and safely pull out, you can do this behind a parked vehicle or even as a hill start
reversing – ask the learner to either parallel park at the side of the road, park in a bay, or pull up on the right hand side of the road
independent driving – leave 20 mins for the learner driver to take directions from a sat nav and keep an eye on their technique throughout
Remember to keep an eye out for common mistakes that will cost points during a practical test. Look out for hands crossing on the wheel, hands slipping from the 10 and two o'clock positions and failure to use the handbrake when stopped. You can allow up to 15 'minors' or driving faults for smaller errors.
Watch your friend or family member's driving carefully for dangerous or serious faults as these will be treated as 'majors', an automatic failure of the test.
See our guide: 'What is a driving test fail?' for more information.
Helps young and new drivers save money by rewarding safe driving.