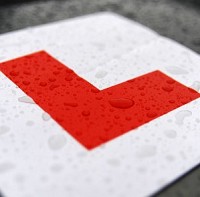 Over a third of parents want to see the legal minimum driving age raised to 20.
The RAC says such a system would be "unworkable", calling instead for motoring education to start in the school classroom.
New research from Asda Money shows 35% of 1,054 mothers and fathers think driving tests should be delayed by a minimum three years. They say the current 17-year-old threshold means young drivers get onto the road unprepared.
But RAC spokesman Simon Williams said: "Driver education for young people should start before they have the chance to get behind the wheel, to address some of these concerns. In other parts of the world that education starts in schools.
"Our own research suggests that young drivers are willing to consider extra training and many admit to feeling nervous and anxious about scenarios such as night driving, motorways and adverse weather. They also pay the price for their higher safety risk with high insurance premiums.
"The suggestion that the legal age for taking a test should be put back three years is frankly unworkable as so many young people, particularly in rural areas, rely entirely on being able to drive to get to work or college.
"But with plans to review the driving test this year, there is now a real opportunity to bring it up to date and help ensure a new generation of young drivers start their driving careers with confidence."
Official statistics show that young drivers are more likely to be involved in an accident, risking injury, fines, bans and car insurance claims.
Only 8% of parents think today's driving test properly prepares teenagers for driving's realities. More than six in 10 think 17-year-olds are unaware of the risks, and 58% believe this age group is too irresponsible to throw away their L-plates.
Most parents feel the test does not adequately prepare youngsters to drive overseas, on motorways, long distances or with passengers on-board.
Copyright Press Association 2015