If you're looking for a European getaway for you and your loved one - we're talking about the one with four wheels - then look no further than these five best driving holidays.
Remember, taking your car on the ferry instead of flying can save a lot of money – especially if you'll be camping overnight.
We recommend before planning a driving trip to the continent reading our Driving in Europe checklist first.
The Lakes, Italy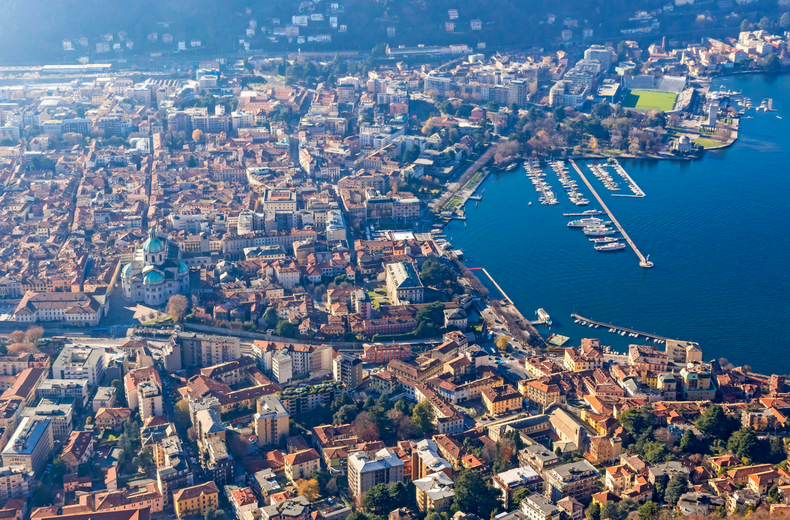 The glorious Italian Lakes region has long been a favourite destination for holidaymakers, admired for its tranquil blue waters, sleepy fishing villages and mountainous backdrops.
And thanks to its northerly location, it's relatively easy to get to from the UK by car as it's about a 10-hour drive from Calais.
Be sure to spend some time soaking up the atmosphere of Lake Como. Surrounded by alpine peaks and wooded hills, it's one of the most picturesque places in Italy – and a favourite with A-listers including George Clooney and Madonna.
Park up and wander through the exquisite resort of Bellagio, before hitting the road again and heading west to Lake Maggiore, Lake Lugano and the smaller surrounding lakes.
Top tip: road signs in Italy can be confusing, so make sure you have a good map or satnav with you.
The Romantic Road, Germany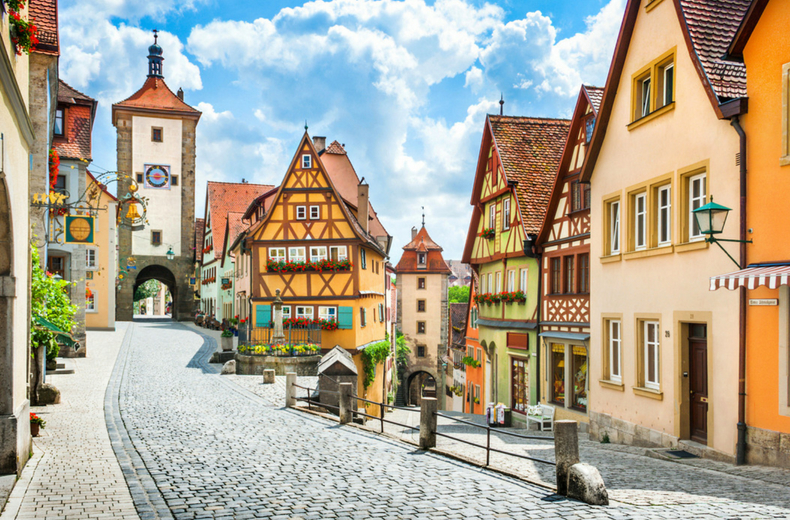 With its fairy tale castles, walled towns, palaces and hidden monasteries, it's no surprise that this scenic drive through Bavaria and Baden-Wurttemberg is one of Germany's most popular driving adventures.
The 220-mile route leads you from Wurzburg in Franconia wine country to the historic town of Füssen in the foothills of the German Alps.
As you follow the Tauber river upstream, you'll come across the spa town of Bad Mergentheim and the impressive Rothenburg ob der Tauber with its medieval streets and colossal city walls.
MORE ADVICE: Everything you need to know about driving in Germany
Other highlights include the Disney-like Neuschwanstein Castle, attractive town of Nördlingen and lively city of Munich, with its sprawling parks and traditional beer halls.
Top tip: Spread your journey over several days to allow for plenty of sightseeing along the way. And make sure you have European breakdown cover.
Les Corniches, France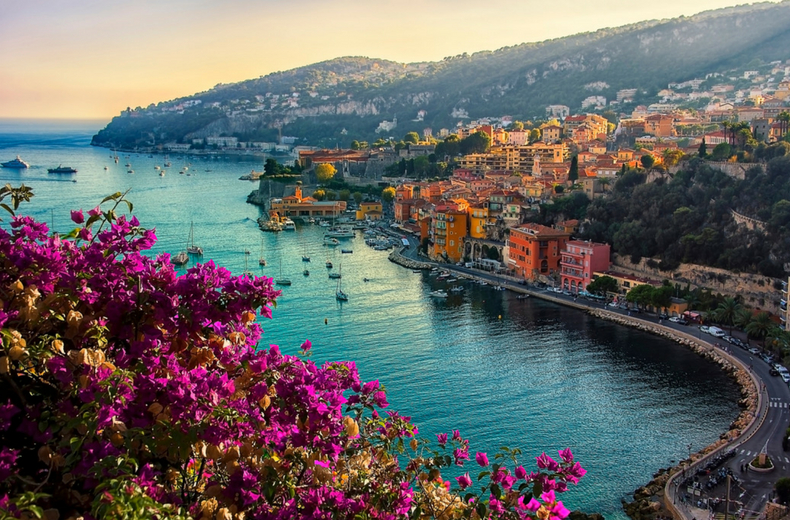 Feel the wind in your hair as you drive this trio of coastal roads in the French Riviera, taking in dramatic sea views, exotic gardens and elegant villas as you go.
Starting in Nice and heading up to dazzling Monaco and the baroque Menton, the routes all travel along the same itinerary, but at different altitude levels. This gives you different options for exploring everything that the French countryside has to offer.
If you take the Low Corniche (Basse Corniche), you'll discover the quaint fishing village of Villefranche-sur-Mer and fortified medieval village of Eze.
The Middle Corniche (Moyenne Corniche) offers the most picturesque panoramic views over the glamorous resorts dotted along the French Riviera coastline, with their millionaire yachts floating in the background.
The Upper Corniche (Grande Corniche) has fantastic views over Monaco. It's also where Hitchcock filmed Grace Kelly driving her roadster in To Catch a Thief.
If you want to see more of the South of France, start your journey in Lyon and visit Aix-en-Provence and Avignon on the way to the Riviera. You can catch a ferry from the UK to Calais, Brittany or Le Havre and make your way south.
Top tip: Make sure you keep a reflective vest and hazard signal in your car as this is the law when driving in France.
Cantabrian Coast, Spain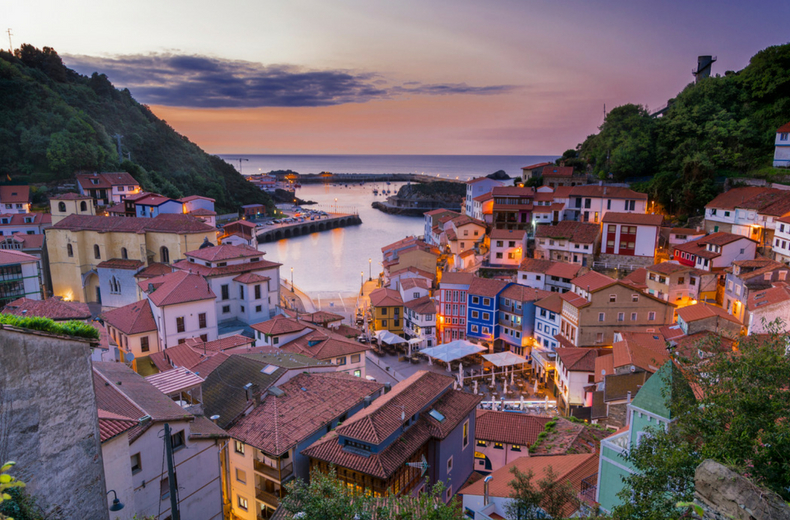 While the Costas are Spain's most popular holiday hotspots, the northern coastline is a hidden gem relished by motorists, with its lush emerald green countryside and spectacular sea views.
You can explore it by taking the ferry from either Portsmouth or Plymouth to Santander.
After spending time in Santander itself, head out of the city along the A8 to Bilbao in Basque Country.
The route largely runs parallel to the motorway but hugs the coast, passing through the delightful small towns of Hoznayo and Beranga, where you can stop off for a bite to eat in a roadside inn.
MORE ADVICE: Everything you need to know about driving in Spain
Northern Spain is famous for its gastronomic delights, so make it a foodie holiday as well as a sightseeing trip.
Top tip: Watch out for toll roads if you're heading into Basque Country. You can check the highways that require payment here.
READ MORE: How to pack the car for a European road trip
The Troll Path, Norway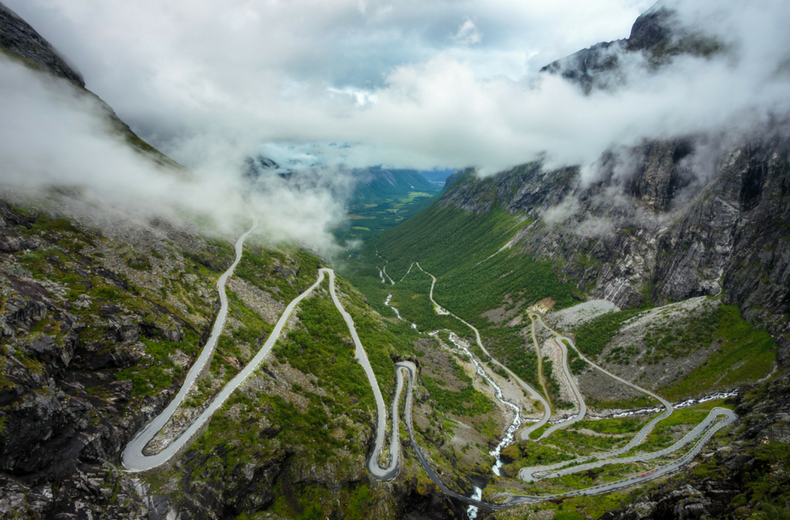 Nestled deep in the snow-covered mountains of the western coast of Norway, the Trollstigen is a vast stretch of road zig-zagging across the Unesco-protected Geirangerfjord region.
With a steep incline and 11 hairpin bends, coupled with the fact that it's barely wide enough for a single car in places, it's best left to experienced drivers.
The road is dotted with viewing platforms offering countless photo opportunities and the chance to gaze out across the magnificent Stigfossen waterfall.
As the name suggests, you also need to watch out for trolls. Legend has it that they roam through the mountains every night before turning back to stone again when the sun rises in the morning.
MORE ADVICE: Everything you need to know about driving in Norway
If you want to avoid flying to Norway, the easiest option is to catch a ferry from Dover to Calais and drive up through Germany and Denmark. Ferries run twice a day from Hirtshals in northern Denmark to Kristiansand in southern Norway. The journey up through the fjords is spectacular.
Top tip: Although vehicles longer than 41ft are banned from the Trollstigen, watch out for large oncoming vehicles on the tight bends.
Going away? Remember to take RAC Travel Insurance with you.
Want more useful content like this sent straight to your inbox?