Just like in the UK, the network of electric car chargers across Europe is growing.
Some 240,865 EV chargers (up to 22kW) have been recorded across the continent in 2021 to date1, plus a further 33,956 fast chargers (those that can refill an EV battery at speeds greater than 22kW).
As with charging networks in the UK, some organisations require registration via a smartphone app or an RFID card. However, debit or credit card payment is increasingly commonplace.
Here's everything you need to know ahead of your electrically-powered European road trip.
Where to find EV charging points in Europe
---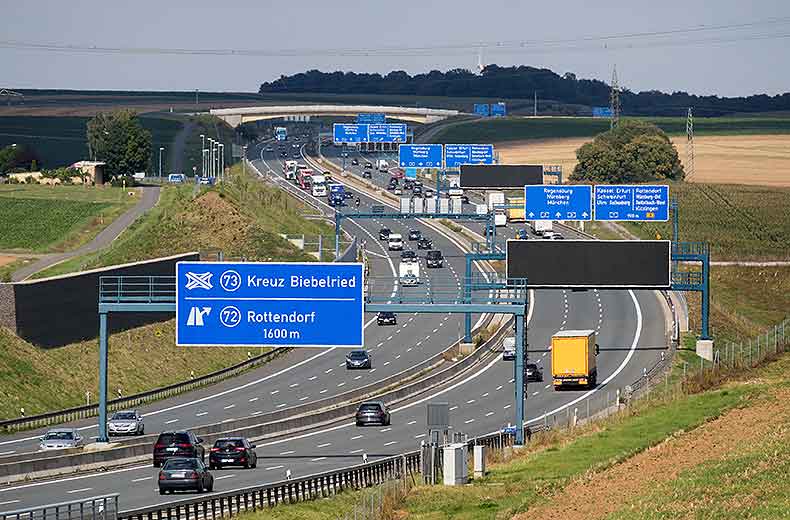 Most EVs have sat-nav that can help you locate the nearest charging point. However, there are also websites where you can find the location of EV chargers. These include Chargemap, Open Charge Map, Plugshare and Plugsurfing.
Throughout Europe, you will find places to charge an electric car in motorway service areas, fuel stations, public car parks and supermarkets. Train stations are also locations where you'll be able to charge an EV in Europe. And if you're staying in a hotel, convenient 'destination chargers' will possibly be found there, too.
As with long-distance EV journeys in the UK, you should be planning ahead. Regular charging means you take a break, which is encouraged for drivers of conventional cars, so driving an EV in Europe shouldn't take much more thought than normal.
The major EV charging networks in Europe
---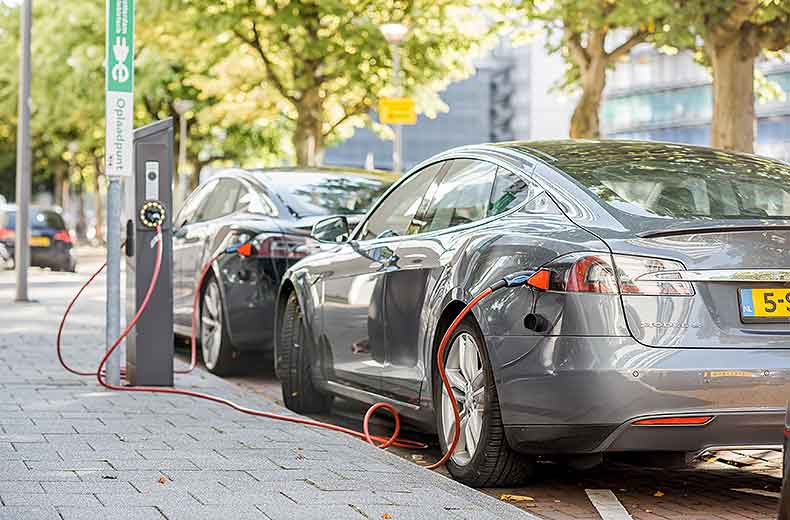 Tesla operates its global Supercharger network across Europe. With 6,000 Superchargers at 600 sites, finding one should be easy. Tesla drivers can enter a destination on their car's touchscreen and its trip planner will guide them through Superchargers along the route.
If you're charging an electric car in Europe, IONITY has over 400 charging stations along major European motorways. A joint venture between BMW, Mercedes-Benz, Ford, Hyundai and the Volkswagen Group, there is an average of six charging points per station. All use the CCS European ultra-rapid charging standard. High-speed 350kW chargers can add 62 miles of charge in eight minutes.
Another pan-European network, Allego, offers more than 26,000 charge points. While some of those are in motorway service areas, you will also find them in McDonald's restaurants, Geant Casino supermarkets and Postillion hotels. Payments can be made via Allego's Smoov app, or by contactless or charge cards.
Plugsurfing is another European-wide network you could use for charging an EV in Europe. With its unique key or card – which costs €9.95 – and its free smartphone app, you can use upwards of 200,000 chargers, including those from different networks such as Allego, EnBW, Eon, Innogy, IONITY and Vattenfall.
NewMotion, a member of the Shell Group, also operates a pan-European EV charging service. Access to over 250,000 public charge points is via a charge card.
Driving an EV in Europe
---
Here are some of the major EV charging networks in popular European holiday destination countries.
Ireland
EV drivers can access 1,372 charge points in Ireland. In addition to the networks listed below, IONITY and Tesla points can also be found.
EasyGo: over 2,200 fast charging CCS and Chademo points including those from Circle K and ESB ecars. No subscriptions, just pre-paid credit. Buy a €6 access fob if you don't want to use an app. Charging costs are automatically deducted from your EasyGo balance. Also a Pay-As-You-Go option which uses debit/credit cards.
ESB ecars: €4.60 monthly subscription or Pay-As-You-Go, with prices from €0.27/kWh for 22kW chargers. Register for an account via the ecar connect smartphone.
GoCharge: prices from €0.30/kWh. Register through the smartphone app, and charge via the app or key fob.
France and Belgium
In France, EV drivers can refill their batteries at around 47,000 charge points. Belgium has a choice of almost 13,000.
French supermarket chain Auchan has a network of fast chargers at its stores.
Izivia, part of EDF Energy, allows access to around 50 networks and 100,000 chargers in France and Europe, including Corri-Door and Indigo. There are subscription or Pay-As-You-Go options. Register for an Izivia Pass RFID card and activate it via an app. You can also use the app at charge points to begin the charging process, while the Izivia Pass card allows you to benefit from the best price on Corri-Door.
Kiwhi offers a similar set-up, with a RFID card and the choice of a €24 subscription, which permits national access to more than 29,000 chargers in France and elsewhere in Europe including Belgium, Germany, Ireland, Italy, the Netherlands and Spain.
Oil company Total is also rolling out 175kW fast chargers on its fuel forecourts, adding to the 20,000 charge points it already has in France, Belgium, Germany, Luxembourg and the Netherlands2. It also operates the Bélib network of 2,300 chargers in Paris.
Spain and Portugal
If you are charging an electric car in Spain, you can choose between 8,200 chargers. In Portugal, there are around 3,200.
Germany, Austria and Switzerland
With around 50,000 chargers, Germany has one of the biggest EV charging networks in Europe. Austria has approximately 8,300, while there are almost 8,100 in Switzerland.
Through its EinfachStromLaden smartphone app, charging chip or card, you can charge an EV in Germany, Austria or Switzerland at 50,000 charging points with Maingau. You can also use 200,000 points in Europe.
German energy supplier Ladenetz offers a network of chargers that are accessed via an app, from where you can pay for charging without pre-registering.
Supermarket chain Aldi is also installing more EV chargers in its car parks, with plans to have a total of 1,500 in Germany by 20255.
EV drivers in Austria also have the choice of the Smartics charging network. With no subscription, 22kW charging prices start from €0.15/kWh. Access is via an app or RFID card.
Italy
Italy has a network of around 25,000 chargers. As well as smaller providers, drivers can charge their EVs at IONITY stations.
The Netherlands
The country with the most charging points, electric car drivers in the Netherlands can choose from around 82,000 chargers.
The Fastned high-speed charging network offers refill options from €0.59/kWh if you're a non-subscriber. Payment is by charging card unless you register, when you can also pay via a bank card. Monthly €11.99 subscriptions take the cost down to €0.35/kWh.
Vattenfall operates more than 6,700 chargers in the Netherlands and its InCharge network can be accessed via charging fob, card or app.
Total is installing 20,000 additional chargers on its fuel station forecourts, and drivers can use Ladenetz charging points, accessed through an app.
Denmark, Norway and Sweden
In Scandinavia, Denmark has around 4,000 charge points, compared to Norway's 20,000. Sweden has 14,000.
Eastern Europe
If you're venturing east, the Czech Republic has around 1,400 EV chargers, Poland has approximately 3,600, while you can charge at just over 900 in Croatia and 2,200 in Hungary.
Charging around Europe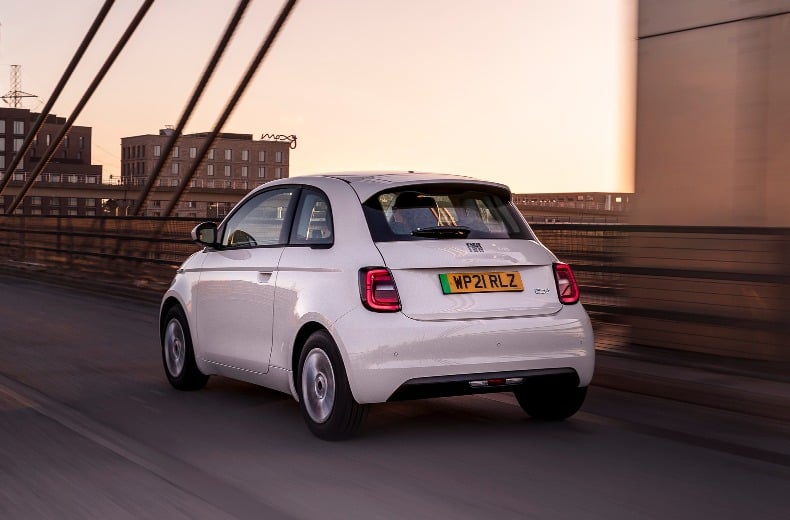 Taking an electric car to Europe is becoming increasingly viable and straightforward. However, as with longer EV journeys in the UK, it is important to plan ahead – and to have RAC European breakdown cover as a back-up.
The RAC is the first breakdown assistance company in the UK to introduce a mobile charging unit for electric vehicle owners who have run out of charge. We are the number one provider of breakdown cover for electric vehicles. ​Find out more about RAC EV Boost.​
Return to the RAC Drive Electric cars hub
Read our guides on choosing, charging and running an electric car.
The easy way to go electric. Get all the benefits of a brand new car, without the hassle of owning it. Find your brand new electric car today!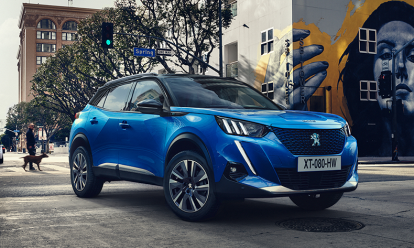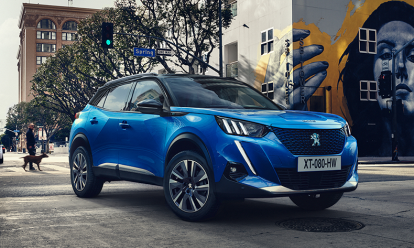 ---
1 European Alternative Fuels Observatory: https://www.eafo.eu/alternative-fuels/electricity/charging-infra-stats
2 https://cleantechnica.com/2021/03/12/total-adding-ultrafast-ev-chargers-to-300-stations-in-france/
3 https://www.petrolplaza.com/news/27077
4 https://www.petrolplaza.com/news/28246
5 https://www.electrive.com/2020/09/06/aldi-to-build-1500-charging-stations-in-germany/
All individual country charge point totals sourced from the European Alternative Fuels Observatory.