How far can I travel on a single charge? It's a common question asked by drivers considering buying an electric vehicle for the first time.
Nobody wants to be left stranded in an EV with no charge, but is 'range anxiety' actually a legitimate concern for the average driver?
Here's the thing: did you consider how many miles you could get out of a tank of fuel before buying your current petrol or diesel car?
Probably not, because most car buyers look at the miles per gallon (mpg) figure when comparing different models. As battery technology improves, electric vehicle range will become less of an issue.
Yet many people believe the average range of pure electric battery electric vehicles (BEVs) needs to increase before they will choose one over a petrol or diesel car.
Drivers surveyed by the RAC said they would want a car to offer a range of 375 miles – roughly the distance from Cambridge to Edinburgh. That would rule out all except a few of the electric cars sold in the UK.
Maybe a shift in expectations is required. Government statistics and RAC black box data reveal that the average UK journey is around 10 miles, so most electric vehicles would be able to complete an entire week's worth of commuting before needing to be plugged in.
Regardless, questions around EV range are still central to choosing whether to go for one as your next vehicle. Here's some advice and simple facts to help you make sense of it all.
Average electric car range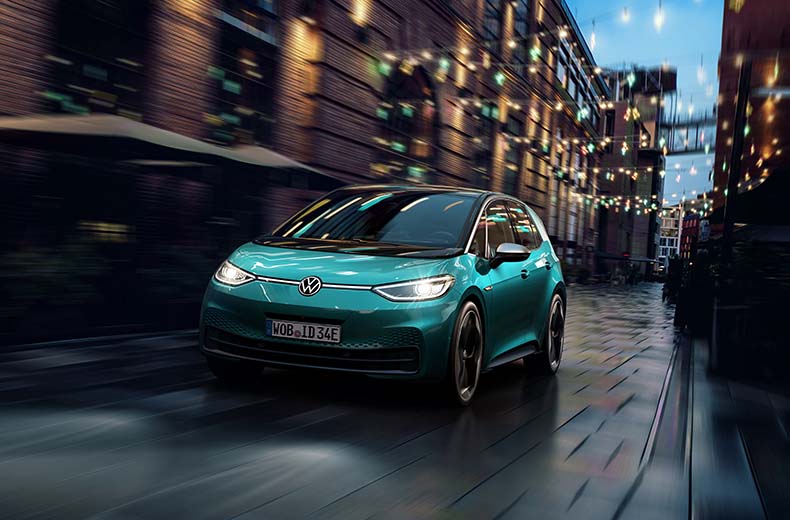 You can currently expect between 100 and 300 miles of range from a fully charged electric car, depending on the model.
It's worth looking at a few of the most popular electric vehicles in the UK to give you an idea of the range you can expect to get right now.
The Nissan Leaf is the UK's best-selling electric car, with sales passing the 40,000 mark at the end of 2020. With a 40kWh battery, the Leaf could travel up to a claimed 168 miles on a single charge, although you're likely to achieve less than this in the real world. The Leaf e+ gets a larger 62kWh battery, so the claimed range increases to 239 miles.
The Volkswagen ID.3 is one of the newest electric cars to hit the market, but that didn't prevent it from becoming the third best-selling BEV in Europe in 2020.
The ID.3 is worth mentioning as the EV range depends on the model and size of battery. For example, an ID.3 Pro with a 58kWh battery can travel up to 263 miles, while the ID.3 Pro S 77kWh model boasts a range of 336 miles.
Bookending the EV market are cars like the Honda e (137 miles of range) and Tesla Model S Long Range (412 miles).
Most daily commutes won't come close to reaching the full range of electric vehicles. In the UK 95% of all car journeys are less than 25 miles and all EV's available today offer ample range to do an average commute and be charged only twice a week. You can charge at home for as little as 6p per kWH.
Our RAC Electric Experts can answer any EV-related questions you have for free!
What is range anxiety?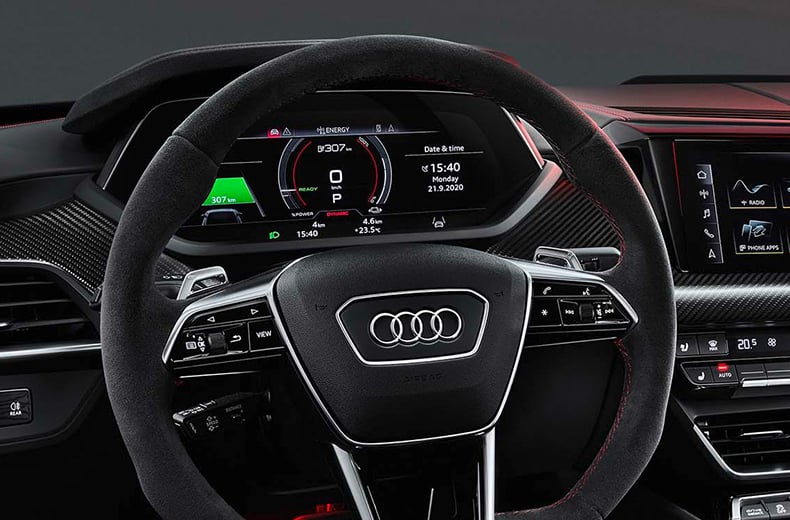 Range anxiety is the fear that an electric vehicle has insufficient range on a fully-charged battery for motorists to complete their journey.
Although in the past it may have been a legitimate concern, it's becoming less of a problem as UK charging infrastructure catches up with demand and battery technology improves.
Chargepoint mapping service Zap-Map reports that there are around 39,000 charging connectors at 14,500 locations (March 2021) in the UK, so charging on the move needn't be an issue.
Crucially, the number of rapid chargers is growing all the time – there are 10,000 connectors at 2,800 locations, enabling an electric car to be recharged in the time it takes to enjoy a coffee or a light lunch.
Put it this way: travelling a distance of 210 miles at 70mph should take three hours, although some leeway is required to take account of reduced range when driving at motorway speeds.
The point is, most drivers need a break after driving for three hours anyway. Rule 91 of the Highway Code states that a break of at least 15 minutes should be taken every two hours, so you may as well recharge while you stretch your legs at the services.
The other thing to consider is that two-thirds of UK households have access to off-street parking, so range will be less of a factor if drivers can charge overnight. This is by far the cheapest and most convenient way to recharge an electric vehicle.
But what of the third of UK residents who live in properties where installing a domestic charger isn't an option?
One enterprising scheme enables those with chargers to share them with neighbours who don't. The Co Charger app means that a motorist living in a flat can arrange to charge their EV by effectively renting their neighbour's driveway and charger.
What factors affect EV range?
You're unlikely to achieve the electric range quoted by manufacturers when you're driving. Although the Worldwide harmonised Light vehicles Test Procedure (WLTP) cycle gives more accurate range estimations than ever, a number of factors will affect the actual EV range.
Age of battery
The range is a measure of battery capacity relative to when it was new. In the same way the battery life of a smartphone diminishes over time, an electric car will offer a shorter range as it gets older.
An American study found that the average decline in energy storage is 2.3 percent per year. That means an electric vehicle with a range of 150 miles will lose 17 miles of accessible range after five years. The rate of decline slows down in later years.
Driving style and external factors
Most manufacturers are pretty upfront when it comes to claimed range estimates. Renault even provides a handy tool to assess the impact of speed, driving style, topography, weather conditions and the use of the heater in the Zoe.
At a speed of 31mph, a temperature of 15 degrees C and on 15-inch wheels, the Renault Zoe should deliver 278 miles of electric range. This drops to 190 miles if you increase the speed to 56mph, and 185 miles if you use the heater.
The range falls even further if the temperature drops below freezing. It's why EV drivers find that they can't travel as far in the winter. That, and the increased reliance on the blowers, heater and accessories like heated seats.
Size of battery
As a basic rule of thumb, the larger the size of the battery (measured in kWh), the further you'll be able to travel. It's like having a larger fuel tank. That said, a bigger battery means extra weight, which is why small cars like the Honda e and Mini Electric are fitted with smaller batteries.
Range is, and always will be, something to consider when buying an electric vehicle, but there are many other factors to take into account. The miles per kWh, price and charging time are just three examples. Range anxiety should become a thing of the past, long before the 2030 ban on the sale of new petrol and diesel cars.
The easy way to go electric. Get all the benefits of a brand new car, without the hassle of owning it. Find your brand new electric car today!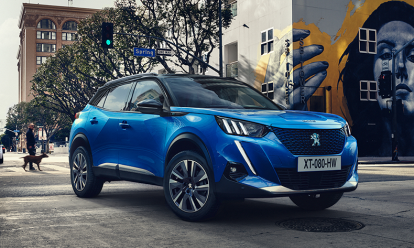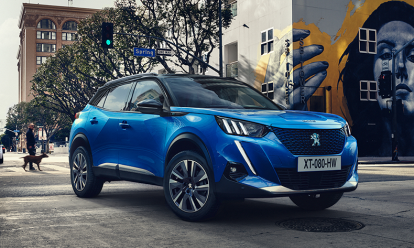 Electric vehicle battery efficiency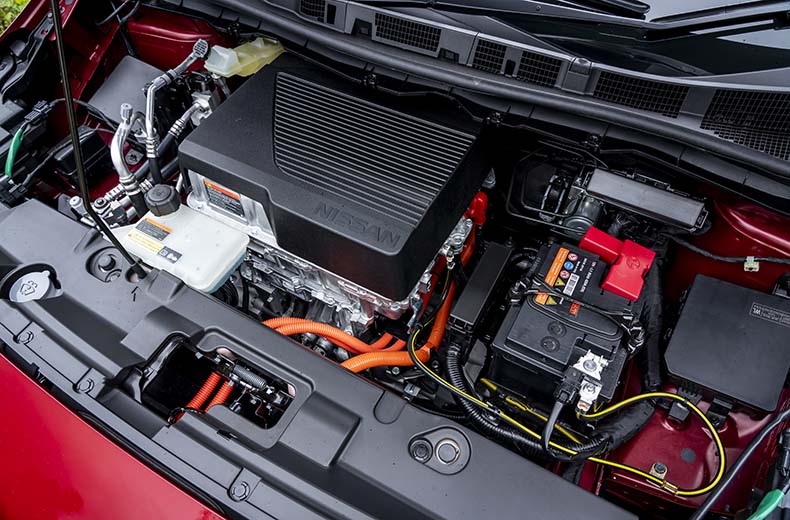 Assessing an electric vehicle purely on the strength of its range is a little like using the size of the fuel tank as the determining factor when buying a petrol or diesel car.
Miles per kilowatt-hour (Miles per kWh) is the electric vehicle equivalent of miles per gallon (mpg) and is used to measure the efficiency of an EV. The higher the figure the more efficient the car. It might be displayed as kilowatt hours per 100 miles (kWh/100 miles).
This table provides a good overview of the efficiency of the electric vehicles currently available. Cars like the Tesla Model 3, Seat Mii Electric and Hyundai Kona Electric are among the most efficient EVs you can buy.
What are the longest range electric vehicles?
Achieving more than 300 miles between charges is now easier than ever.
As our list of the top 10 longest range EVs reveals, there are plenty of models which can go the distance on electric power alone.
The RAC is leading the way when it comes to supporting drivers in the switch to electric vehicles.
An ever-increasing number of our patrol vans have built-in emergency mobile charging systems capable of giving an out-of-charge electric car enough power to be driven a short distance home or to a working chargepoint, while our All-Wheels-Up recovery system allows our patrols to safely rescue electric cars with no need for a flatbed.
Find out more about the RAC's electric car breakdown cover.
ALSO: Temporary car insurance - one hour to 30 days
How far is your commute? Could it be achieved in an electric car? Do you still have range anxiety? Let us know by leaving a comment.
Return to the RAC Drive Electric cars hub
Read our guides on choosing, charging and running an electric car.
Switch to RAC Breakdown Cover and you can save £50 on your AA renewal.* We're the UK's best breakdown provider as voted by Auto Express drivers 2021.