Understanding electric car insurance
With the rise in fuel prices and the negative environmental impact associated with traditional fuels, electric cars are certainly a responsible choice for the environment.
When it comes to insuring any vehicle, be it electrically charged or petrol powered, the principles are the same. However, insurance quotes for electric vehicles do tend to be higher than their petrol and diesel counterparts partly due to electric models being newer.
Although there are no set differences between electric and fossil fuel powered car insurance, there are some things that you may want to consider before you decide on purchasing an electric car.
Do I need electric car insurance?
Yes, you need insurance to drive any type of car on the road and it's illegal to drive without the appropriate cover in place.
There are three types of policies you can choose from which offer the minimum cover required by law, and policies that offer more extensive cover. These include:
Third Party
This is the legal minimum requirement of car insurance required. It covers you for damage caused to other road users where you are at fault.
Third party, fire and theft
This is the next level of car insurance. It covers third parties (see above) plus fire damage to your own vehicle and theft.
Comprehensive
This option covers you for third party, fire and theft plus any damage caused to your own vehicle in the unfortunate event of an accident.
As the experts in electric, you can count on us to cover your electric or hybrid car. And battery cover is included as standard.
How is electric car insurance calculated?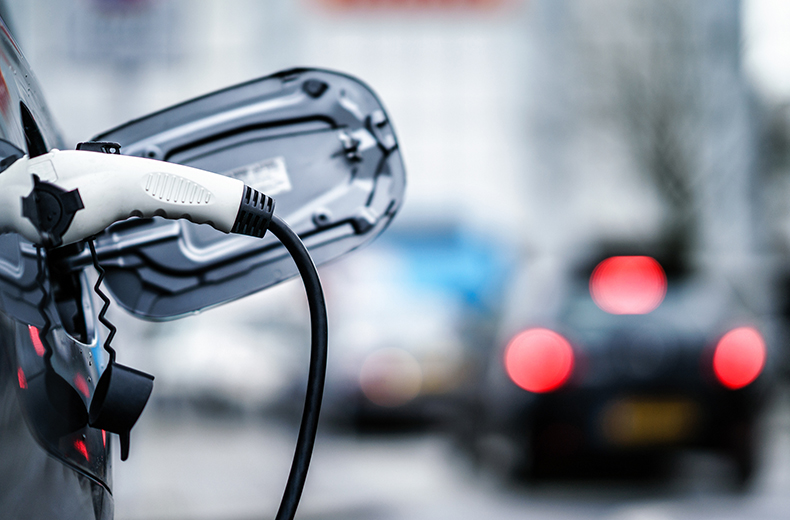 All car insurance follows the same set of principles when it comes to insurers deciding the price of your premium. These factors will vary per provider but most will consider the following, plus more:
How long you've been driving for
Your age, occupation and where you live
Where you store your car when it's off the road
What you'll be using the car for and how many miles it will be doing a year
The car you drive, any modifications made and its value
Your driving history (including any previous claims made)
With so much to take into consideration you should try to be as honest and as accurate as possible when answering this information. If you are finding that it's above what you can afford, try playing around with the voluntary excess. Bear in mind you will have to pay this excess in the event of a claim.
What doesn't electric car insurance include?
Car insurance policies can offer breakdown cover as an optional extra, sometimes at no extra cost.
There are a growing number of electric charging stations popping up around the UK, but being caught without power remains a concern for many motorists.
So, this is something that electric car owners should definitely consider. Breakdown cover offers reassurance that in the event of a breakdown, your vehicle can be repaired or recovered, and that you can get back up and running again, as soon as possible.
What insurance group will my electric car be in?
All cars are put into groups to help insurance providers work out what to charge for your premium. These insurance groups are set by the Association of British Insurers and administered by Thatcham Research.
It categorises new cars into groups up to 50. The lower the group, the cheaper your insurance will be.
Each group has been carefully designed to weigh up certain factors which help assign any new car to a category. Each insurance group will depend on the make and model of the car and not necessarily because it is electric or not.
Thatcham Research looks into:
New car values
The more expensive your car is to purchase, the more desirable it is to criminals.
Repair costs for damaged parts
The lower the cost of parts, the lower your insurance will be. You may find that as electric cars are fairly new, the parts may be more expensive to replace or repair.
Parts are more specialised. You may find batteries are very expensive, though some suppliers do offer their own battery leasing schemes.
Car performance
The acceleration, power and performance of every car will be assessed and taken into consideration when assigning an insurance group.
Safety and security
The security and safety of cars are also considered when assigning an insurance group to a make and model of a vehicle.
If your car is fitted with security features such as a fitted alarm, or an autonomous emergency braking system, this will help give your car a lower insurance category.
What are the issues of insuring an electric car?
You may find that as electric cars are relatively new, they are still classed as specialised. This means they have specialised parts, which can be expensive and require specialised mechanics to repair them if they break. Unfortunately, this is something that may increase your insurance premium.
If you own an electrical car, it's important you get the right insurance and breakdown policy so you know you're financially covered in case of the unforeseen.
The RAC is leading the way when it comes to supporting drivers in the switch to electric vehicles.
An ever-increasing number of our patrol vans have built-in emergency mobile charging systems capable of giving an out-of-charge electric car enough power to be driven a short distance home or to a working chargepoint, while our All-Wheels-Up recovery system allows our patrols to safely rescue electric cars with no need for a flatbed.
Find out more about the RAC's electric car breakdown cover.
Return to the RAC Drive Electric cars hub
Read our guides on choosing, charging and running an electric car.
As the experts in electric, you can count on us to cover your electric or hybrid car. And battery cover is included as standard.