Charging an electric vehicle (EV) is not like filling a petrol or diesel car with fuel. Where you can stop depends on the type of charger you can use, along with the shape and type of the connector and socket on your car.
This seems complicated at first, but is actually quite straightforward. The process is also becoming easier all the time, as the public charging network expands and EV plug types become more standardised.
EV chargers are classed as rapid or ultra-rapid, fast and slow, depending on their speed. This guide explains what the different electric car plug types, EV connector types and charging cables are, helping you identify which one you need.
Quick reference to common EV connectors
Type 1: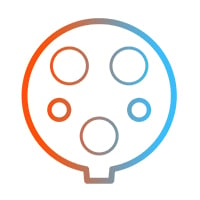 Type 2: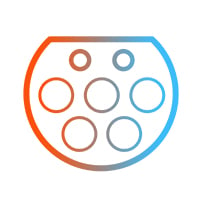 CHAdeMO: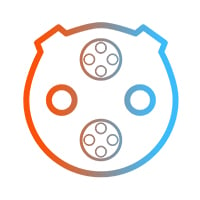 CCS combo type 1: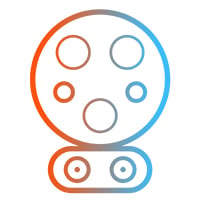 CCS combo type 2: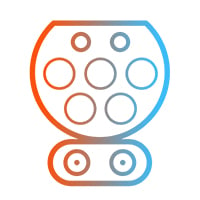 Rapid and ultra-rapid chargers
Type 2
One of the fastest ways to charge an electric car, direct current (DC) rapid chargers are rated at 50kW. They will typically refill an EV battery to 80% in around 40 minutes and are found most commonly at roadside and motorway service stations.
At the time of writing (August 2021), interactive charging map Zap Map reports that there are 3,691 rapid charging points in the UK.
Popular networks include BP Pulse, Charge Your Car, GeniePoint, the Gridserve Electric Highway and Shell Recharge.
Ultra-rapid DC chargers can charge an EV battery even faster. Typically rated at 100kW upwards, 350kW chargers are starting to appear in the UK. Ultra-rapid chargers can refill an EV battery to 80% in around 20 minutes.
Less common than rapid chargers, ultra-rapid charge points are usually found in motorway service stations. The Gridserve and Ionity networks offer these connections.
Rapid and ultra-rapid charger connectors
Combined Charging System (CCS)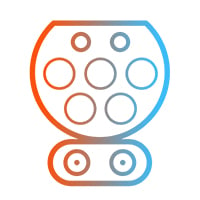 Up to 350kW DC. The most popular form of rapid or ultra-rapid charging connection, CCS car sockets contain a combined alternating current (AC) and DC port.
CCS sockets come in another format as well, so make sure you have the right combo: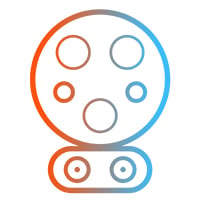 Electric cars that use CCS include the BMW i3, Jaguar I-Pace, Kia e-Niro and Volkswagen ID.3.
CHAdeMO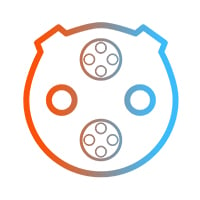 Up to 50kW DC. This connection is favoured by Japanese and Korean car makers. Popular models that use it include the Mitsubishi Outlander PHEV and Nissan Leaf.
Type 2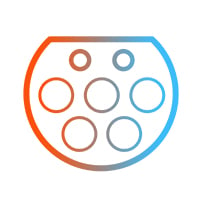 Up to 43kW AC. The majority of EVs have a Type 2 socket, but not all of them can use AC rapid charging. Older versions of the Renault Zoe can, for instance.
Rapid chargers typically have two cables providing the most popular rapid charge connectors (CCS and CHAdeMO). You simply select and use the plug that fits your EV.
Fast chargers
A fast charger charges at speeds of between 7kW to 22kW AC and is the most common type of home charge point. Fast chargers are found on the public charging network, too. Zap Map reports they are the most easily found charger type in the UK.
A 7kW fast charger will refill an EV battery in six to eight hours, with a 22kW connection taking three hours. Popular fast charge networks include BP Pulse, Pod Point and the Gridserve Electric Highway.
Fast charger connectors
Type 2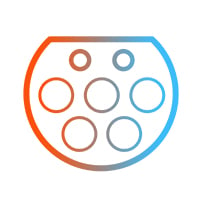 The same connector as above, but this time capable of up to 22kW AC. The vast majority of modern EVs have a Type 2 connector.
Type 1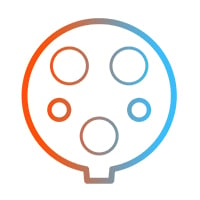 Up to 7kW AC. This socket is typically found on older EVs, such as the original (2010-2017) Nissan Leaf.
Slow chargers
A slow charger is rated at speeds of up to 6kW AC. Slow chargers include the three-pin 3kW charge points found in lamp posts in residential streets.
Slow chargers are the second most popular chargers in the UK, but are only recommended for emergency use (i.e. if no other means of charging is available).
Slow chargers can take up to 12 hours to recharge an EV's battery. You should also avoid plugging three-pin chargers into an extension lead.
Slow charger connectors
Type 2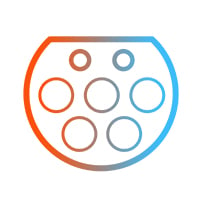 Up to 6kW AC. The majority of European-made EVs have a Type 2 connector.
Type 1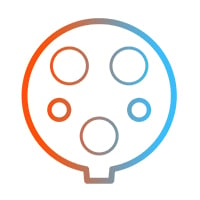 Up to 6kW AC. This socket is typically found on older EVs, such as the 2010-2017 Nissan Leaf.
UK three-pin plug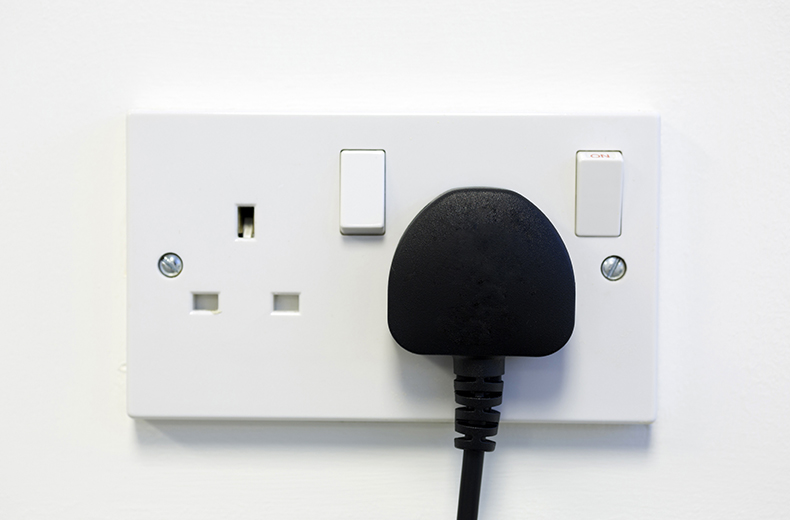 Up to 3kW AC. Most EVs are supplied with a cable for three-pin charging for use at home or on public chargers.
'Commando' CEE plug (in red)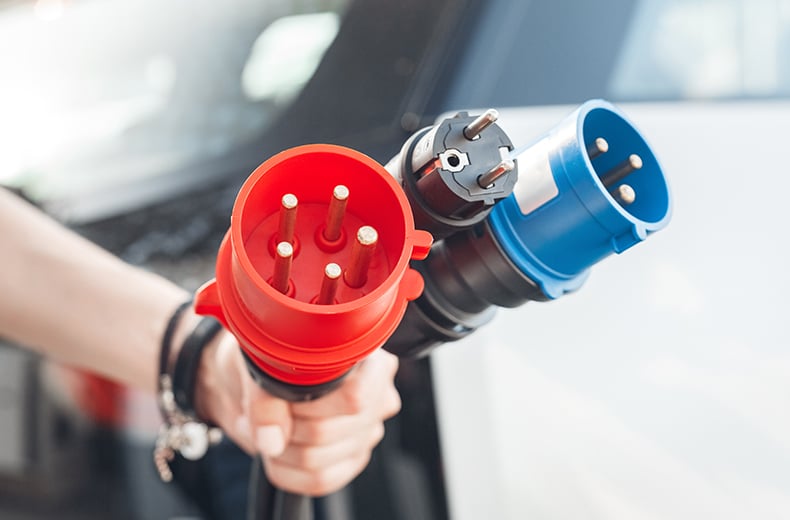 Shown in red, the CEE connector is capable of up to 6kW. This is a charging plug that is more commonly used when camping to hook up a caravan to mains electricity. CEE plugs can also be connected to a charging cable via an adaptor to charge at 22kW.
Tesla Superchargers
Tesla has its own network of rapid chargers called Superchargers. The Supercharger network has 2,500 stations worldwide, hosting more than 25,000 charge points. In the UK, these are mostly found at motorway service areas, but 'Destination' chargers can be found at places such as hotels.
Rated at up to 150kW, and – at the moment – exclusively for Tesla drivers, a Supercharger can refill a Tesla's battery to 80% capacity in around 30 minutes. Superchargers use the following connectors:
Tesla CCS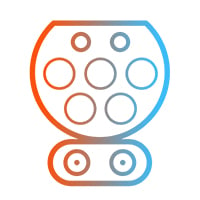 Up to 150kW DC. This connection is for the Model 3.
Tesla Type 2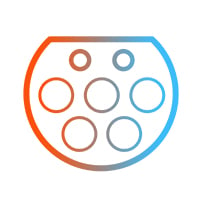 Up to 150kW DC. The Tesla Model S and Model X use this connector, which is the same style as the Type 2 AC plug.
Some Tesla Model S and Model X owners use socket adaptors that allow them to use any public CCS and CHAdeMO connections.
Charging cables
Tethered
Both rapid and ultra-rapid chargers usually use tethered cables that are permanently connected to the charging unit, so you can't remove them.
Like a petrol or diesel pump, you take out the plug and attach it to your car to start charging.
Untethered
Some fast chargers may also have tethered cables, but some will require you to plug in a cable to both the charge point and the car. These cables are untethered.
Almost every new EV comes with one or both of the cables you will need for charging, usually stored in the boot or under the bonnet. These will be the cables you need for either home charge points or home domestic three-pin charging:
Type 2
A Type 2 connector on one end, with a socket (Type 1 or Type 2) that fits the car on the other. These are used for public charging or with a home charge point.
Mode 1
The 'granny cable' (so called as it charges at the slowest speed available) with a three-pin plug on one end and a Type 1 or Type 2 socket that fits the car on the other.
Getting to know how your EV charges is important, so you don't get caught out when on a journey. Once you have determined which electric car charger type you have, you can use this information to your advantage to find faster and more convenient ways to 'refuel'.
From 2030, sales of new petrol and diesel cars will be banned in the UK. As this date approaches, many of us will get accustomed to EVs and all the electric car connector types. Until then, familiarising yourself with this guide will give you a handy head-start.
The RAC is leading the way when it comes to supporting drivers in the switch to electric vehicles.
An ever-growing number of our patrol vans have built-in emergency mobile charging systems capable of giving an out-of-charge electric car enough power to be driven a short distance home, or to a charge point. Our All-Wheels-Up recovery system also allows our patrols to safely rescue electric cars with no need for a flatbed.
Find out more about the RAC's electric car breakdown cover and EV insurance options today.
Check our our range of EV Charging Cables on the RAC Shop.
Join the RAC and get breakdown cover. Our patrols fix 4 out of 5 vehicles on the spot, with repairs done in just 30 minutes on average.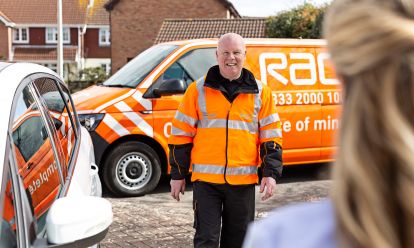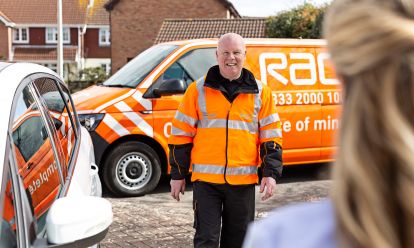 Return to the RAC Drive Electric cars hub
Read our guides on choosing, charging and running an electric car.