Driving advice for every country in Europe
Find up-to-date driving laws and advice for any country in Europe before you visit, including any accessories you may need to purchase. Don't forget the RAC provides European breakdown cover while you're driving in Europe.
Driving in Portugal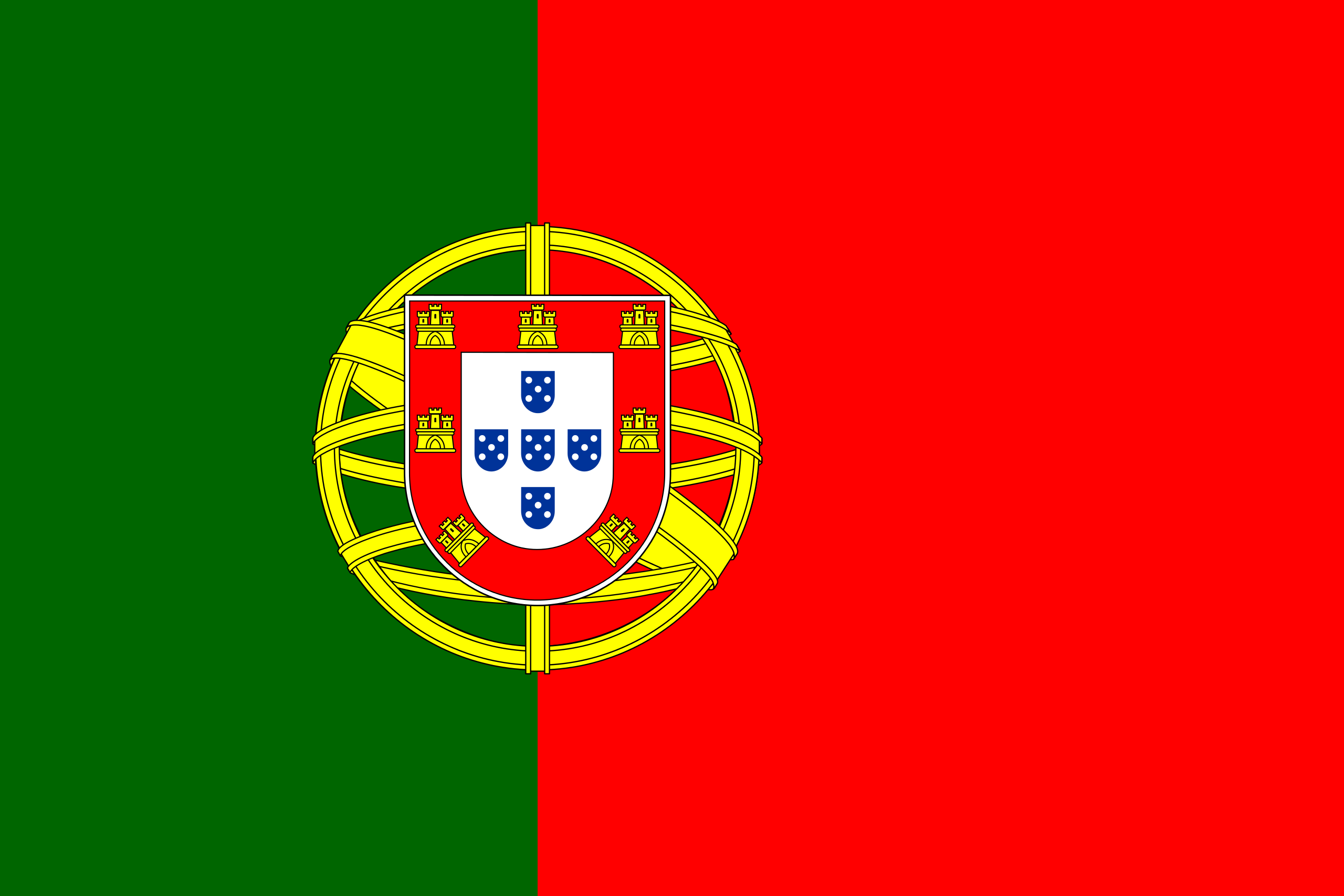 Population: 10.4m
Area: 92,212 sq. Km
Currency: Euro
If you're driving in Portugal, your checklist requirements are:
A valid UK driving licence. If you don't have a photo card licence, you'll need an International Driving Permit - find out more here.
A GB sticker on the back of your car - unless your car has 'Euro-plates' (number-plates that show a circle of 12 stars on a blue background).
Your motor insurance certificate, V5 registration document or hire car paperwork, and your MOT certificate if your car is over three years old.
A warning triangle inside the car in case you break down.
Headlamp converters (stickers you put on your headlights when you're driving on the right, so your lights don't dazzle motorists coming the other way).
A reflective jacket within easy reach inside the car. You'll need to wear this if you stop for any reason outside built-up areas, even if you're just setting up a warning triangle.
Spare bulbs for your car's external lights.
Your passport - police often stop foreign drivers to check ID.
A yellow '90' disc displayed in the car if you've held your licence for less than a year - you can apply for this from the ACP (Automovel de Club Portugal), the Portuguese motoring club.
If you usually wear glasses or contact lenses, you must carry a spare pair with you in the car.
Going away? Remember to take RAC Travel Insurance with you.
The RAC offers the BEST European breakdown cover on the market*.
You must also:
Be 18 or over.
Make sure everyone in the car wears a seatbelt at all times.
Wear a crash helmet if you're riding a motorcycle.
It's a good idea to have:
A fire extinguisher.
A first aid kit.
A Green Card - it's a useful back-up to your motor insurance documents and shows you've got the minimum legal level of cover. If you'd like to find out more, contact your insurance company.
A Camping Card International to give you additional proof of identity, third party liability insurance, plus discounts at a wide range of campsites and tourist attractions.
Other things you should know:
You will have to pay tolls for some motorways, when driving through Portugal. The RAC offers a fee free application for a Sanef Toll Tag to it's members. The Sanef Toll Tag allows you to travel on French, Spanish and Portugal motorways without stopping for tolls. You can apply for one here.
Petrol (unleaded and lead replacement), diesel and LPG are readily available.
You can pay by credit card at petrol stations but there's often a €0.50 charge for this.
The speed limit is 50kph in built-up areas, 90kph on open roads and 120kph on motorways.
If you're caught committing a driving offence, you'll be given an on-the-spot fine.
Drivers with a level of alcohol in the blood exceeding 0.05% are liable to sanctions (fine and suspension of licence). Drivers under the influence of narcotics, drugs or pharmaceutical substances are also liable to sanctions. The maximum blood alcohol level allowed for newly qualified drivers (less than three years' experience) and professional drivers is 0.02%.
It's illegal to carry any radar detection equipment, whether or not it's switched on.
You shouldn't use your horn at night except in cases of extreme danger.
Children under age 12 can't sit in the front.
If you're driving on motorways, don't use the green lanes - they're reserved for drivers who use the automatic payment system.
If a driver flashes their lights at you, they want you to give way.
Cars already on roundabouts have right of way.
Where there's no tram platform at the side of the road, you must give way to anyone coming off the tram and walking back to the pavement.
You mustn't carry a can of petrol in the car at any time.
Useful number:
112 - Here's a really important bit of knowledge; you can dial 112 from anywhere in Europe and an operator will connect you to an emergency service in the country you're visiting. Operators can answer your call in their native language, English, and French.
Sources: Foreign & Commonwealth Office, www.nationaldrivesafe.co.uk.
UK Government travel advice
Disclaimer: RAC are not responsible for the content of external websites. The information provided is correct as of May 2016 to the best of our knowledge and should be referred to for information purposes only - it should not be relied upon as formal advice. Please always check the current requirements of the country you are visiting before you leave.
*Price for 1 day cover for up to 9 people travelling in a vehicle up to 1 year old in Zone 1.
RAC European Breakdown cover arranged and administered by RAC Financial Services Limited (Registered No 05171817) and provided by RAC Insurance Ltd (Registered No 2355834). Registered in England; Registered Offices: RAC House, Brockhurst Crescent, Walsall WS5 4AW. RAC Financial Services Limited is authorised and regulated by the Financial Conduct Authority in respect of insurance mediation activities. RAC Insurance Ltd is authorised by the Prudential Regulation Authority and regulated by the Financial Conduct Authority and the Prudential Regulation Authority.
British Embassy
Rua de São Bernardo 33
1249-082 Lisbon
Portugal
Email: ppa.lisbon@fco.gov.uk
Telephone: +351 21 392 40 00
Fax: +351 21 392 41 84
Consular enquiries (not visas or passports)
email: portugal.consulate@fco.gov.uk