There are several ways to travel between two of Europe's greatest cities, but one of the most exhilarating is by car.
With many world-renowned tourist sites, incredible food and drink, as well as some exciting events – it's time to get ready for you next European road trip.
However, don't set off before you've digested our essential guide to driving from London to Paris.
What should I consider before setting off?
Can you drive from London to Paris?
Yes, it's around 290 miles from London to Paris if you take the most direct route, but you might want to stop off to see the sights on the way.
Here are some of your options.
The Channel Tunnel route (London – Folkestone – Calais – Paris)
For the quickest journey to Paris, head south from London on to the M20 towards Folkestone through the Kent Downs. Exit at Junction 11a and follow the signs for the Channel Tunnel check-in booths.
You should check in at least 30 minutes before departure but no earlier than two hours before. While waiting to board, you can stock up on drinks and snacks at the terminal.
Once you've gone through passport control, you'll be directed to your allocated space aboard Eurotunnel Le Shuttle train. The journey takes just 35 minutes – you can either stay in your car or stretch your legs on the train.
Upon arrival, continue your journey towards Paris on the A26 and A1 roads.
The ferry route (London – Dover – Calais – Paris)
Alternatively, you can take your car on board the ferry to France. From London, head south on to the M20 towards Folkestone. As the motorway merges into the A20, continue along to Dover where the boat ports are located.
After passing through passport control, you can drive on to the ferry, which takes around 90 minutes to get to Calais. There are lounges and restaurants on board, as well as duty-free shopping.
Upon arrival in Calais, join the A26. At the junction with the A1, you could stop off for a bite to eat in the beautiful medieval town of Arras, known for its 14th-century bell tower and exquisite gabled townhouses.
From here, it's a straight drive along the A1 to the bright lights of the French capital.
The Scenic Route (London – Newhaven – Dieppe – Alabaster Coast – Rouen – Paris)
If you want to make the most of the beautiful scenery between London and Paris, consider taking the less well-travelled ferry route.
Drive down the A23 from London through the chalk hills of the South Downs and continue along the winding coastal road at Brighton to the port of Newhaven. Catch the ferry across the Channel to the French town of Dieppe.
From there, you could take a detour along the breath-taking Alabaster Coast of Normandy, where white chalk cliffs tower over the sea. Then take the back roads to the historic city of Rouen, where you can stop off to admire the famous cathedral and explore the medieval old town.
From Rouen, head down the A13 into Paris. You could even stop off at the Palace of Versailles on the way, although it's probably best to get there early if you want to avoid the crowds.
Also, here's our guide to everything you need to know about driving to Disneyland Paris.
For a limited time, get FREE car health check with European breakdown cover.
What to bring with you
When embarking on any road trip, it pays to be well-equipped. While you'll be able to pick up most essentials on the way if you've forgotten anything important, there are a few necessities you need to carry with you for driving in France.
These include a UK sticker, reflective jackets, warning triangles and spare bulbs.
RAC's top tips for driving in France has all the information you'll need about French requirements.
As for other things to remember to pack, don't forget your full driving licence, some foreign currency and a travel plug to keep your mobile charged in case of emergencies.
If you're travelling with children, bring plenty of music and games with you.
Laws of the land
As you can imagine, France has different laws and regulations to the UK, so it's essential that you get to grips with them before you set off to keep your passengers safe and avoid being stopped by the police.
Aside from the fact that they drive on the right-hand side of the road in France, the most important thing to be aware of is that the speed limit on many A and B roads has changed to 80km/h (50mph).
Paris has also introduced a Low Emission Zone which means that petrol and diesel cars registered before 1997 are banned from the hours of 8am to 8pm on weekdays.
To enter certain areas within Paris, vehicles are required to display a Crit'Air sticker on their windshields. The sticker corresponds to the vehicle's Euro emission standard, indicating its level of environmental impact. Vehicles with higher emission levels may be restricted from entering the zone during pollution peaks.
Paris has several designated zones with different restrictions depending on the pollution levels. The most stringent restrictions are typically applied in the city centre and during pollution spikes.
Places to visit when driving to Paris
Once you have arrived in France from either the ferry or Channel Tunnel crossing, you can start your drive from Calais to Paris.
However, if you aren't in a rush to reach the capital, why not stop off at one of these locations?
Boulogne-sur-Mer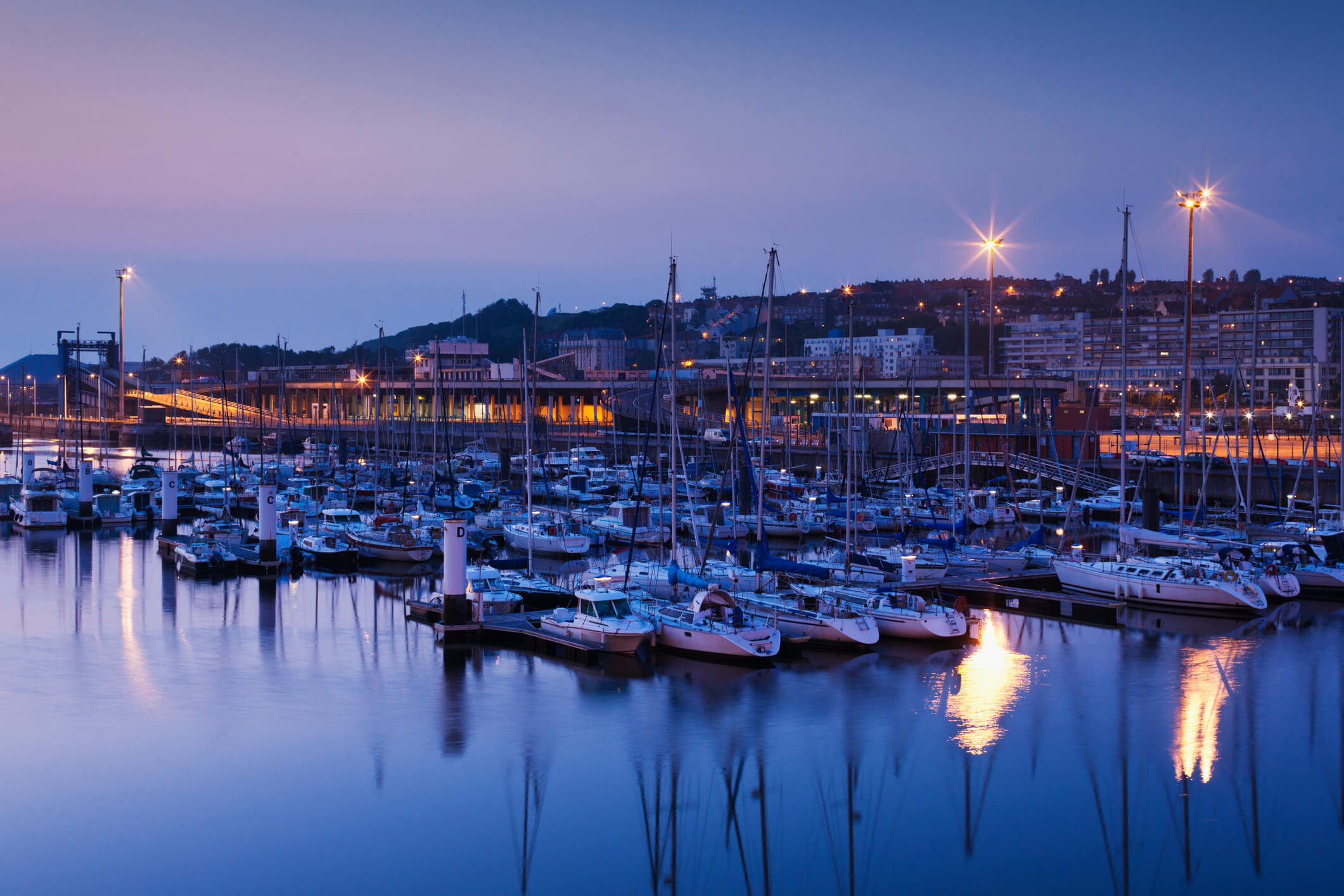 This coastal town is just south of Calais and offers a beautiful old town, a historic basilica, and Nausicaa, the National Sea Centre, which is a fascinating aquarium and maritime museum.
Amiens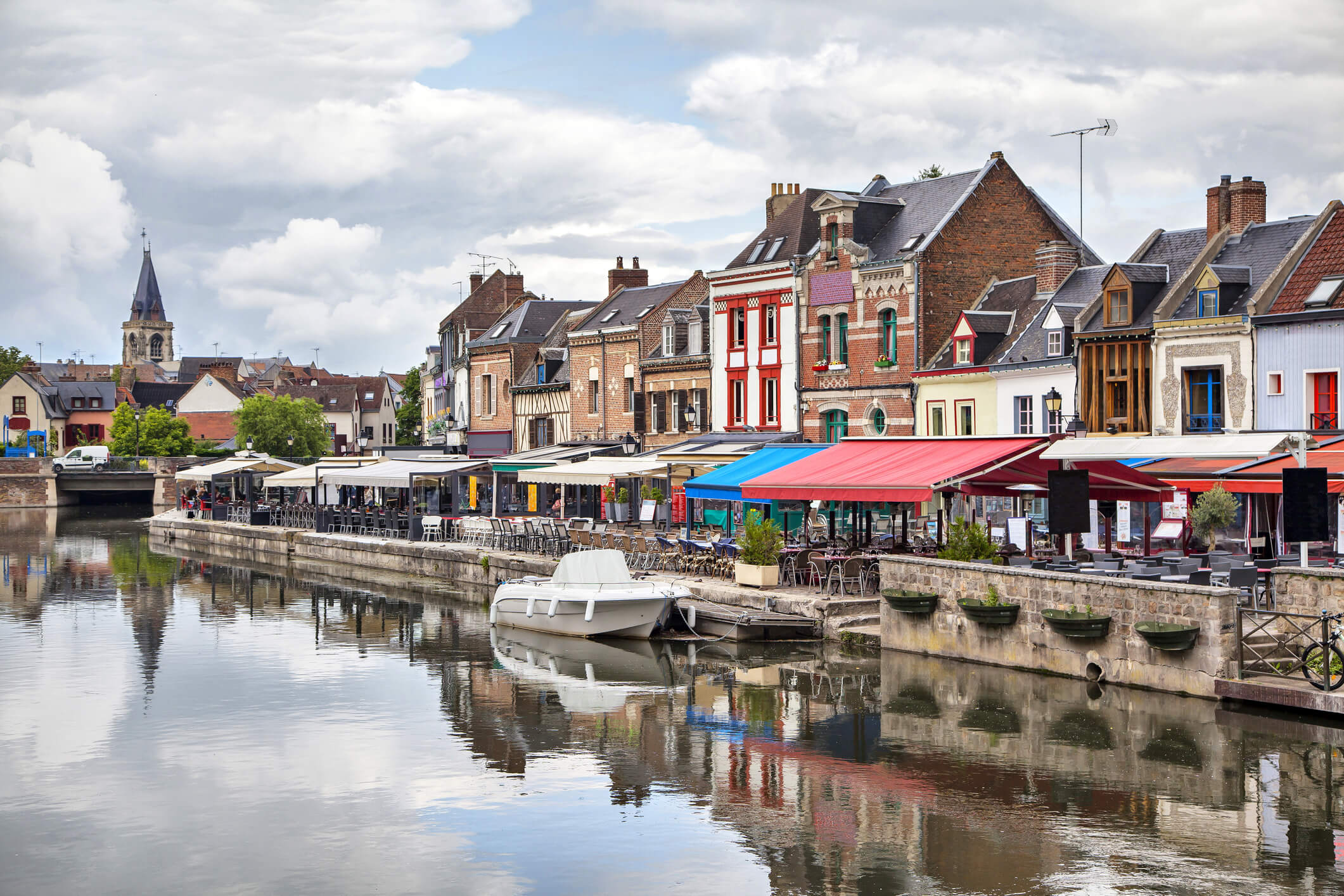 If you are looking for a halfway top between the start and end of your French journey – this is the place to visit. It's famous for its stunning Gothic cathedral, a UNESCO World Heritage site, the Hortillonnages, and the iconic floating gardens.
Chantilly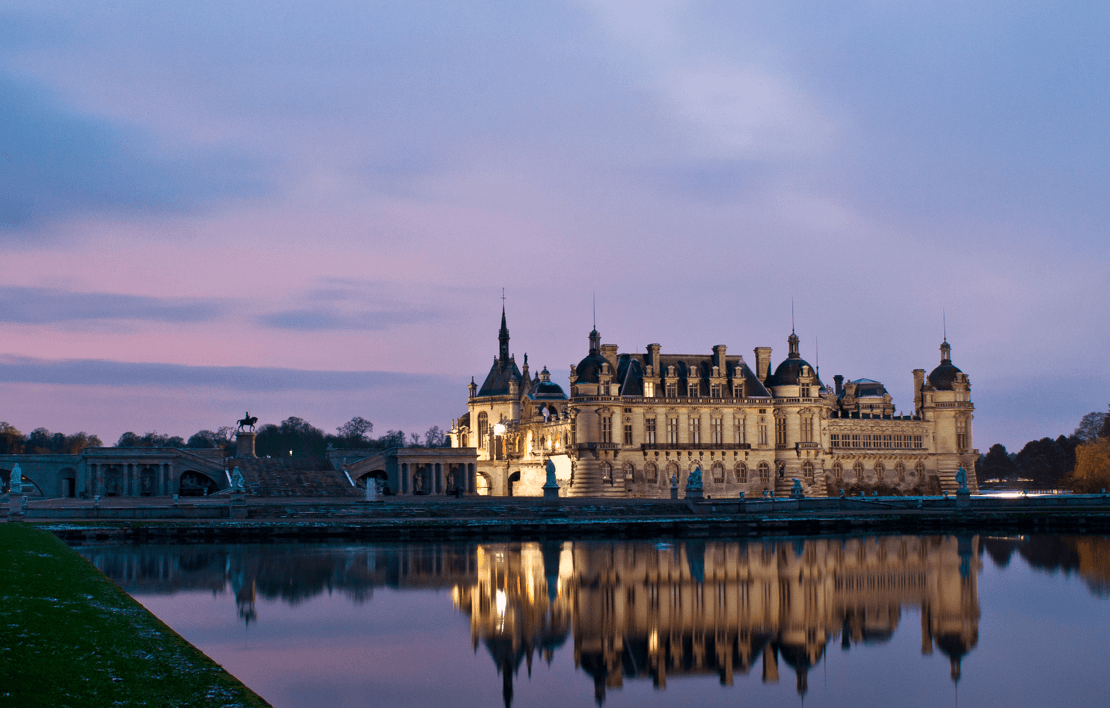 This elegant town is renowned for its magnificent Château de Chantilly, a grand Renaissance palace with beautiful gardens.
Compiègne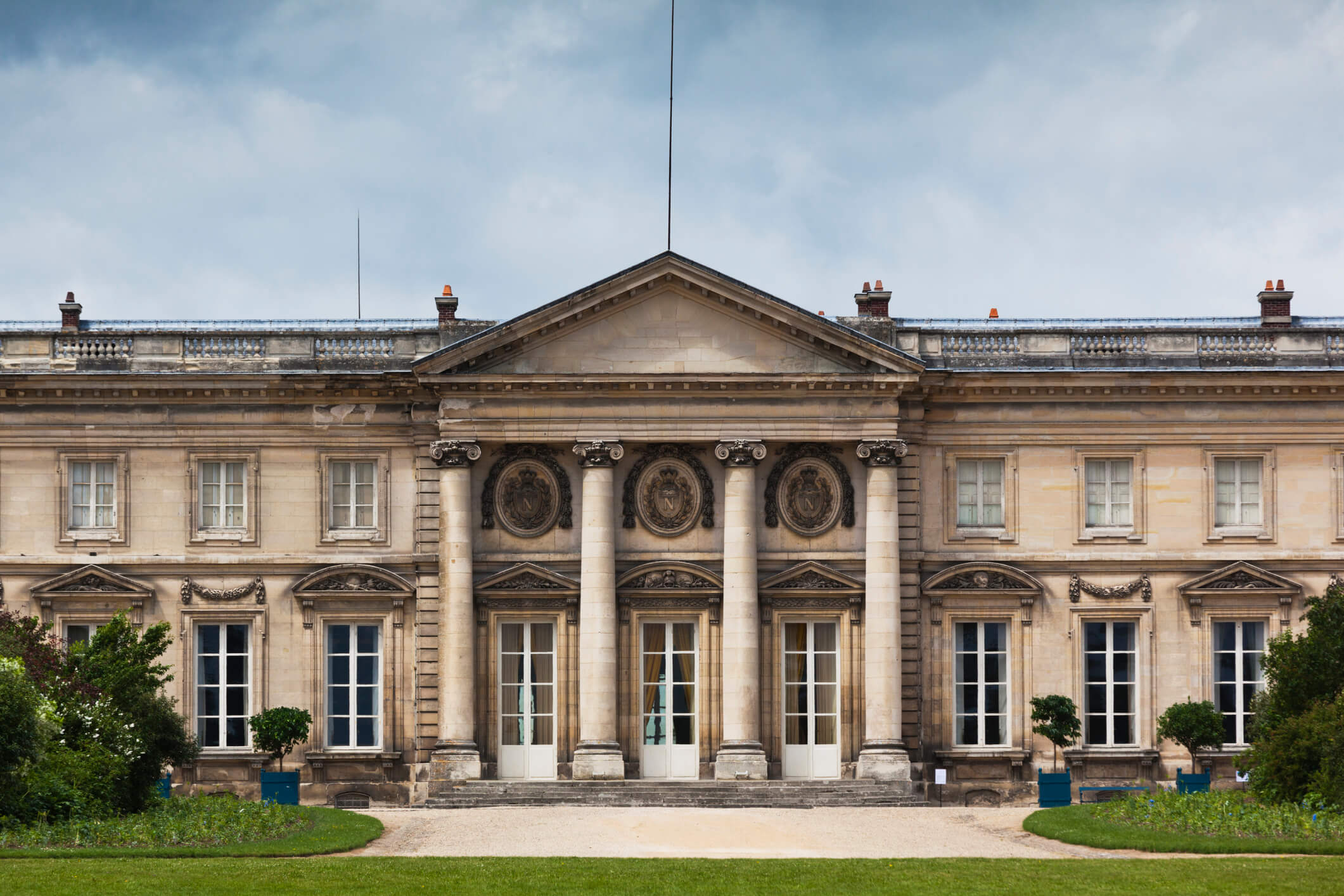 Known for its historical significance, including the Compiègne Forest, this is where the Armistice of 1918 was signed, ending World War I. The town also boasts a historic palace and gardens.
Versailles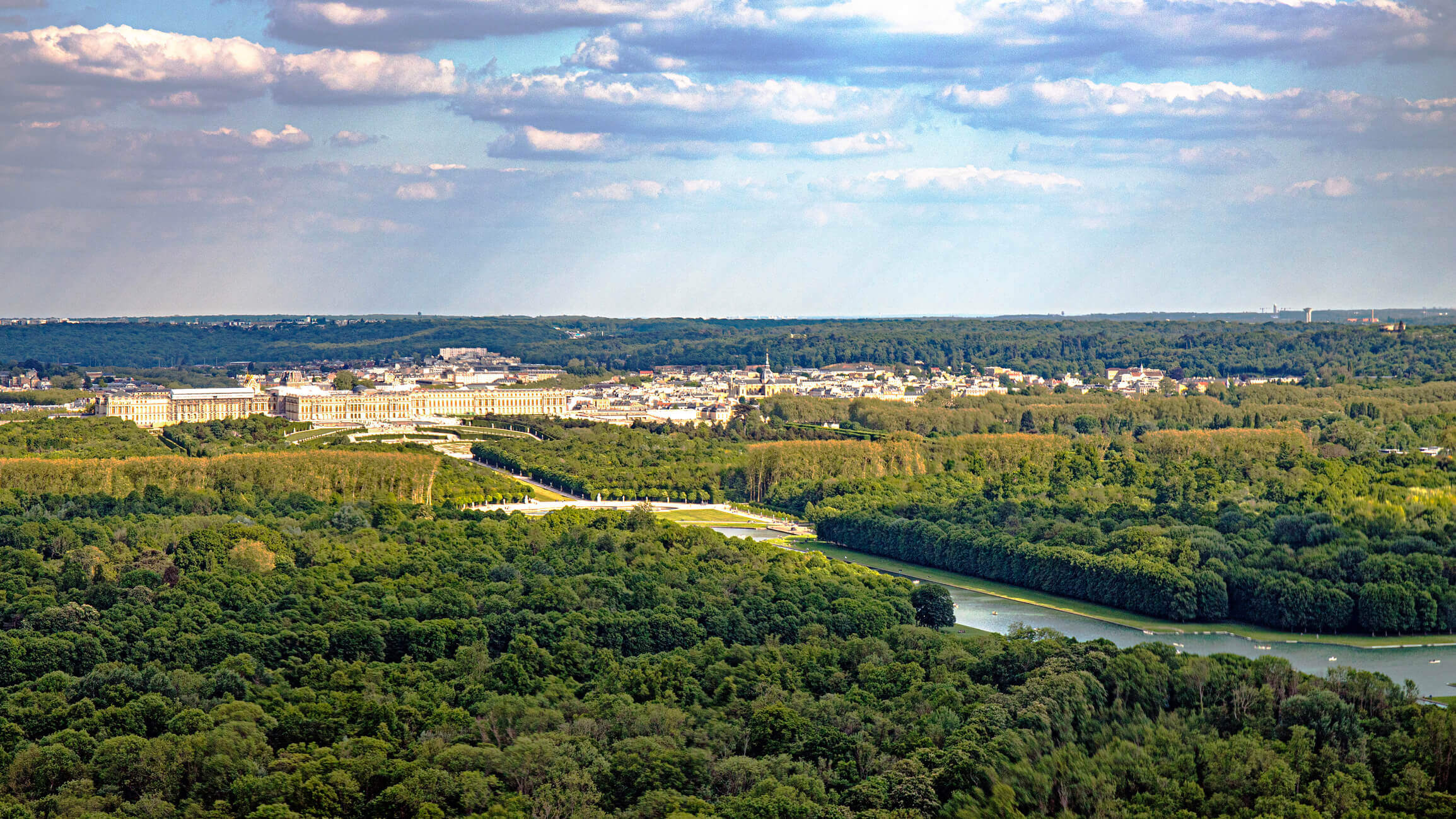 On the western edge of Paris, Versailles is one of the most popular tourist destinations in France. Home to the world renowned Château de Versailles and the gardens of Versailles, it is a designated UNESCO World Heritage site – and somewhere to stop on your way to the capital.
Do you have any tips on how to drive to France? Or anywhere for travellers to visit on their way to Paris? Add your ideas to the comment section below.
For a limited time, get FREE car health check with European breakdown cover.
Heading to Paris for a sporting event?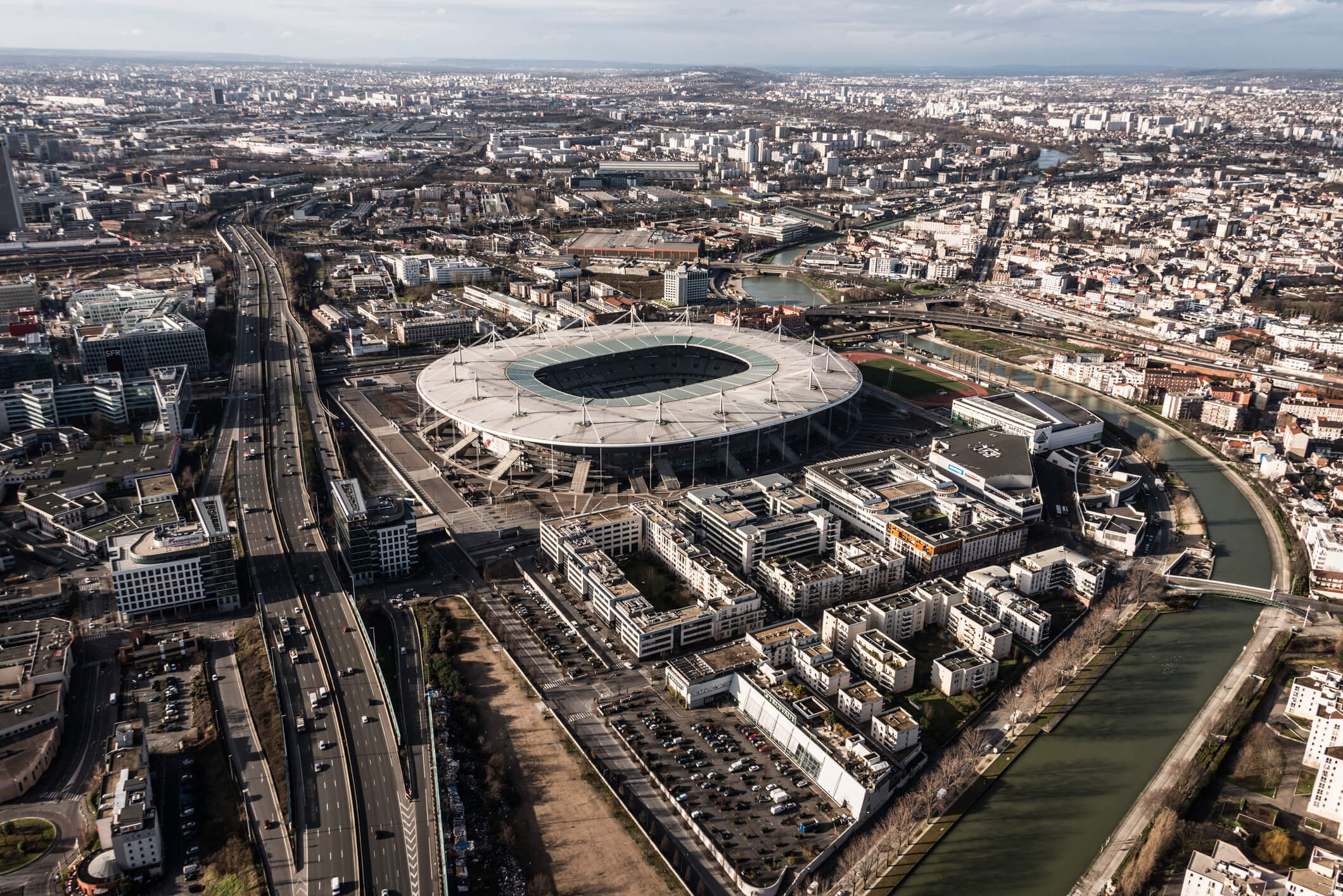 If you are heading to the French capital for a sporting event - then you will likely be heading to the iconic Stade de France.
With more than 80,000 seats, it has been a historic venue for major tournaments and sporting occasions. However, if you are looking to visit - make sure to take the right route.
If you're driving to Paris you can get to the Stade de France, the venue is located at the crossroads of the A1 and A86.
When behind the wheel, keep an eye out for the signs stating 'A1 – Exit Two, Stade de France' or 'A86 – Exit Nine, Saint-Denis – La Plaine Stade de France'.
Numbers on French road signs will look like this 'A86 - n°9'.
It is important to note that the stadium has a limited amount parking, so it will be very hard to find a space (unless you have reserved one).
The best option is to park your vehicle elsewhere in the city - or at your hotel - and take public transport to the stadium.