Want to hit the ski slopes this winter but don't fancy the stress of airports?
France has some of the world's best ski resorts — all easily reached within a single day's drive from the UK.
To help plan your French skiing getaway, here's our guide to everything you need to know about driving to your next ski trip.
Guide contents:
For a limited time, get FREE car health check with European breakdown cover.
There's a whole host of great French ski resorts under 10 hours' drive from Calais, but the first thing you'll need to do is cross the English Channel — taking either the ferry from Dover or the Channel Tunnel from Folkestone.
Once you're in France, the quickest route to the action is to follow the A26 south as it takes in Reims — the capital of the Champagne region — and Troyes, whose medieval core makes it well worth a stopover.
From there, continue south towards Dijon, home to mustard and some excellent wines, before looping close to the French-Swiss border near Geneva as the A40 takes you up into the snow-capped Alps.
The drive through France takes a while, so make sure you're well prepared — especially if driving with kids.
Take along enough food and drinks for the journey and invest in some in-car entertainment to keep the little ones amused.
Before leaving home, remember to carry out some simple car checks — including topping up fluid levels and checking tyre pressure.
If anything's wrong book it into your local garage to get it checked out.
Quite possibly, yes!
When factoring in flight tickets, airport transfers and extra charges for baggage, the cost of flying to the French Alps can soon add up, particularly if you're a family or group of friends travelling together.
Of course, that's not to say it'll be cheap.
When planning your journey, you should consider the costs of fuel, additional insurance and breakdown cover and the number of road tolls you will need to pay on the way there and back.
Tolls on the journey to the French Alps can set you back well over £100, so make sure you check your route carefully before setting out and, if you have the time, consider travelling on minor roads to avoid them.
Also consider the wear and tear on your vehicle before making the journey, which could devalue your car if you're looking to sell, or mean a trip to the garage on your return to the UK.
In addition to saving money, driving to France is also better for the environment than flying — especially in a low-emission vehicle — so could be a deciding factor if you're worried about your carbon footprint.
Did you know you could be fined up to €530 for not carrying the right kit with you in France?
France has some of the best ski resorts in Europe — and they're closer by car than you'd think.
Most of the resorts are less than a 10-hour drive from Calais, so you could be pulling on your ski boots before you know it.
To help you decide which one to visit, here are six of the best French ski resorts within easy reach of the UK by car:
La Clusaz (860km — 8h 6min from Calais)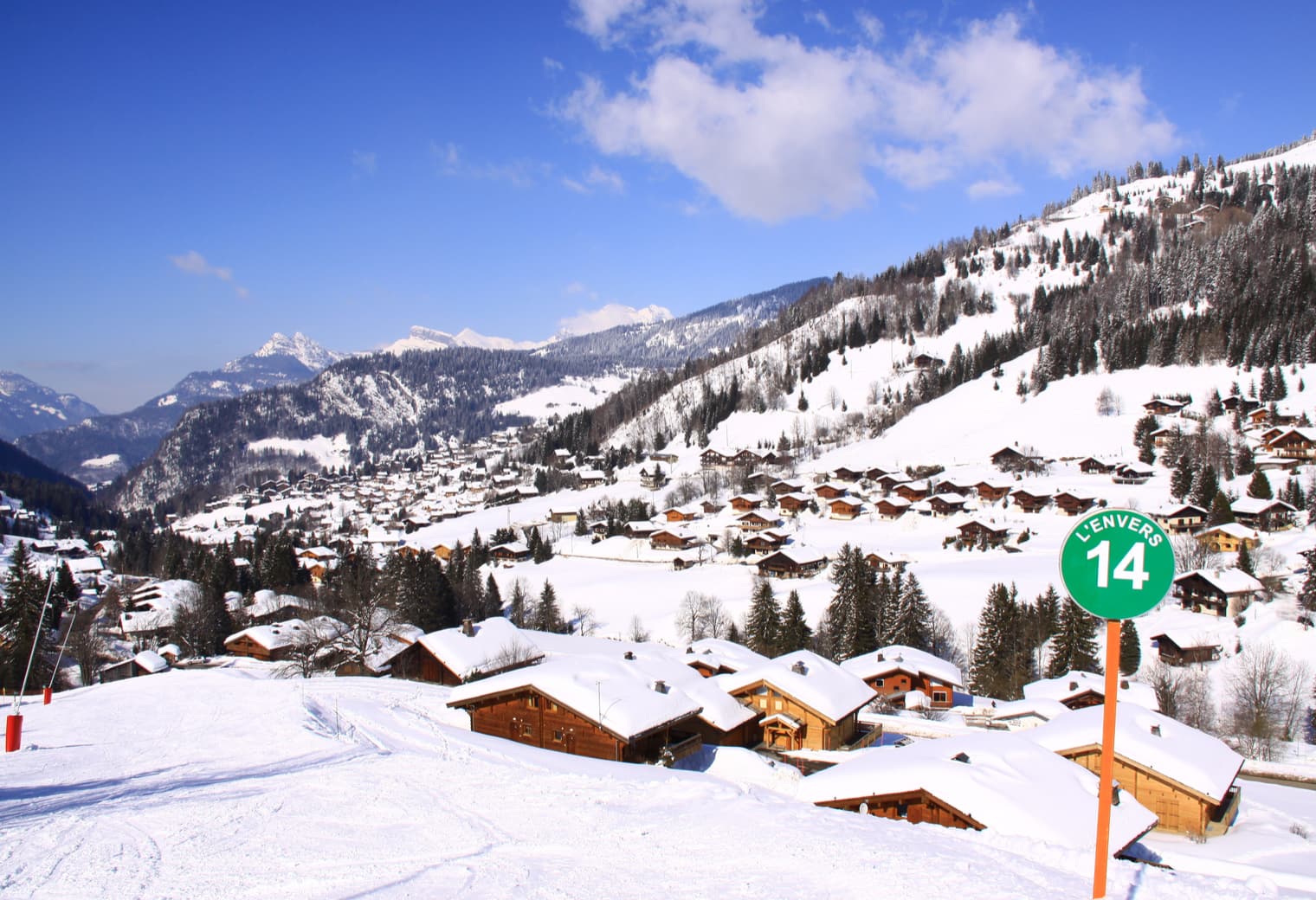 One of the prettiest ski villages in the whole of France, La Clusaz is perfectly suited for young families and beginners with some excellent starter pistes.
Parking around the village can be a challenge, so try one of La Clusaz's three underground car parks.
Chamonix (892km — 8h 12min from Calais)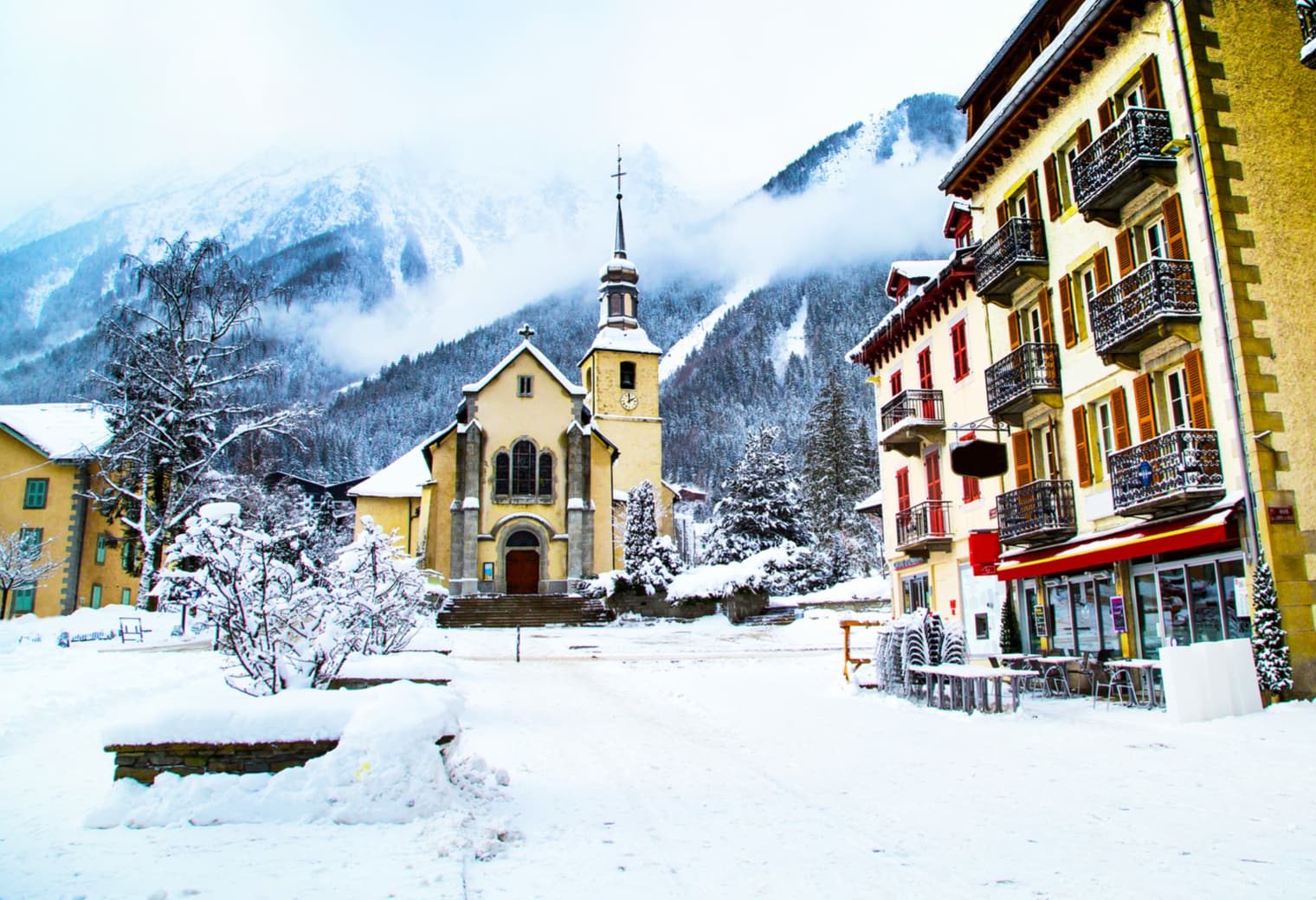 Located at the base of Mount Blanc, Chamonix is one of the world's most famous ski resorts and hosted the very first Winter Olympics back in 1924.
Chamonix is actually five individual ski resorts, which means you'll find the right piste for you whatever your skill level.
Val Thorens (975km — 9h 18min from Calais)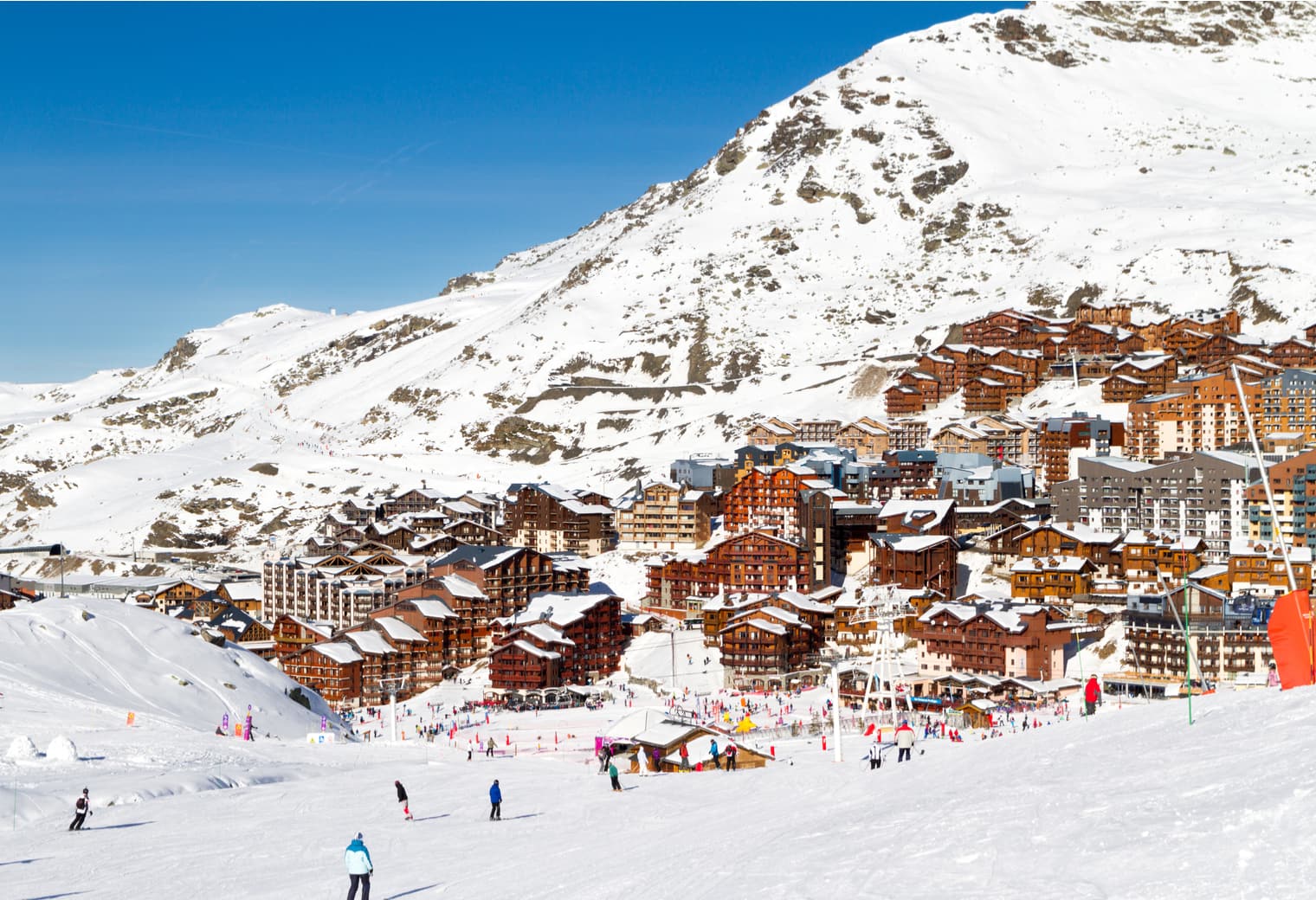 Part of the famous Les Trois Vallees (The Three Valleys) ski region, at 2300m Val Thorens is also Europe's highest ski resort.
Although there are 600km of ski runs across Les Trois Vallees region, Val Thorens is perhaps best known for its vibrant apres-ski nightlife, one of the best in the Alps.
Les Arcs (990km — 9h 31min from Calais)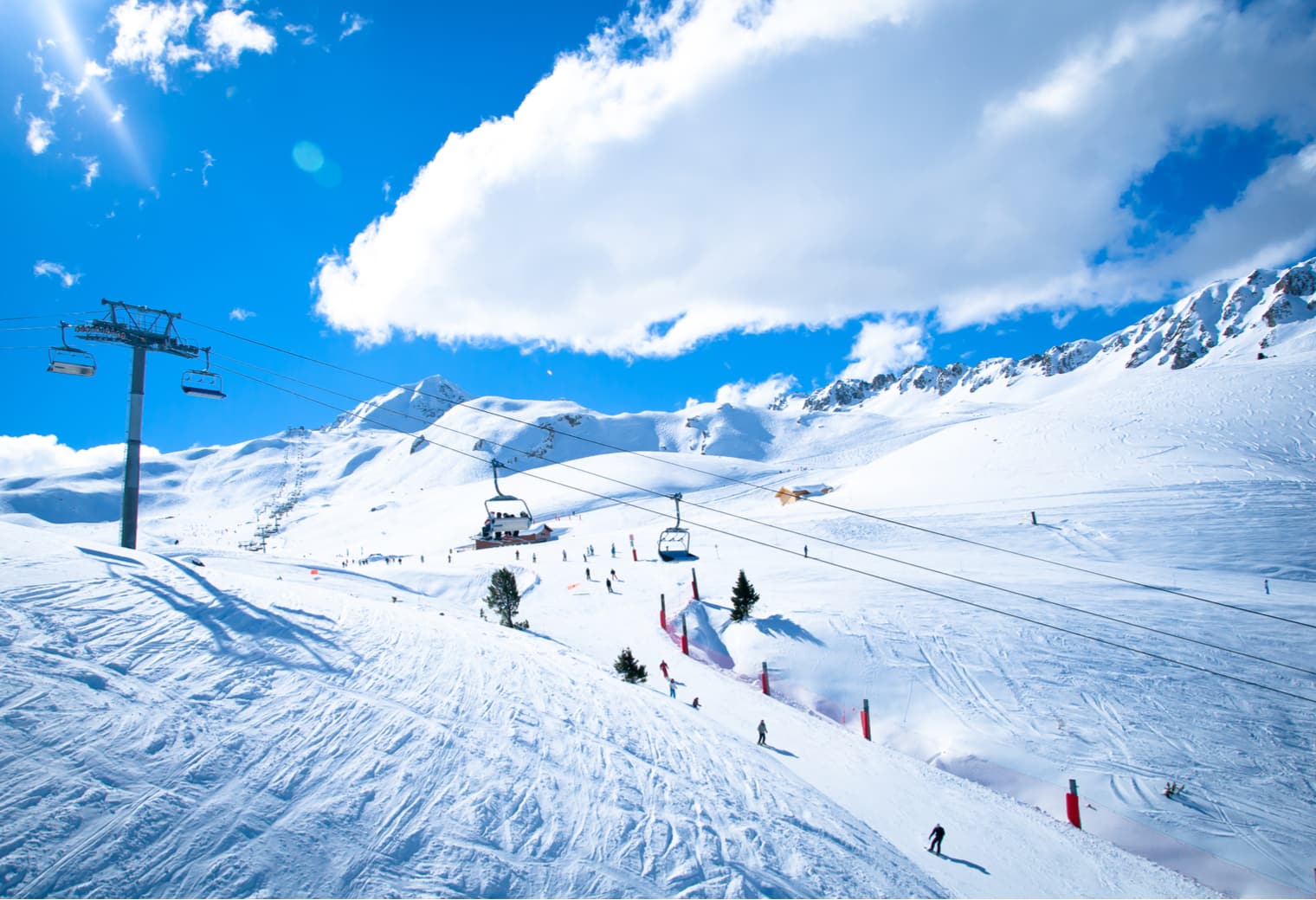 Since its opening in 1968, Les Arcs has established itself as one of Europe's best ski destinations.
The resort caters for everyone, whether you want to take on the daunting 7km Aiguille Rouge ski run or hit the steam rooms and saunas at the resort's entertainment complex.
Alpe d'Huez (930km — 8h 52min from Calais)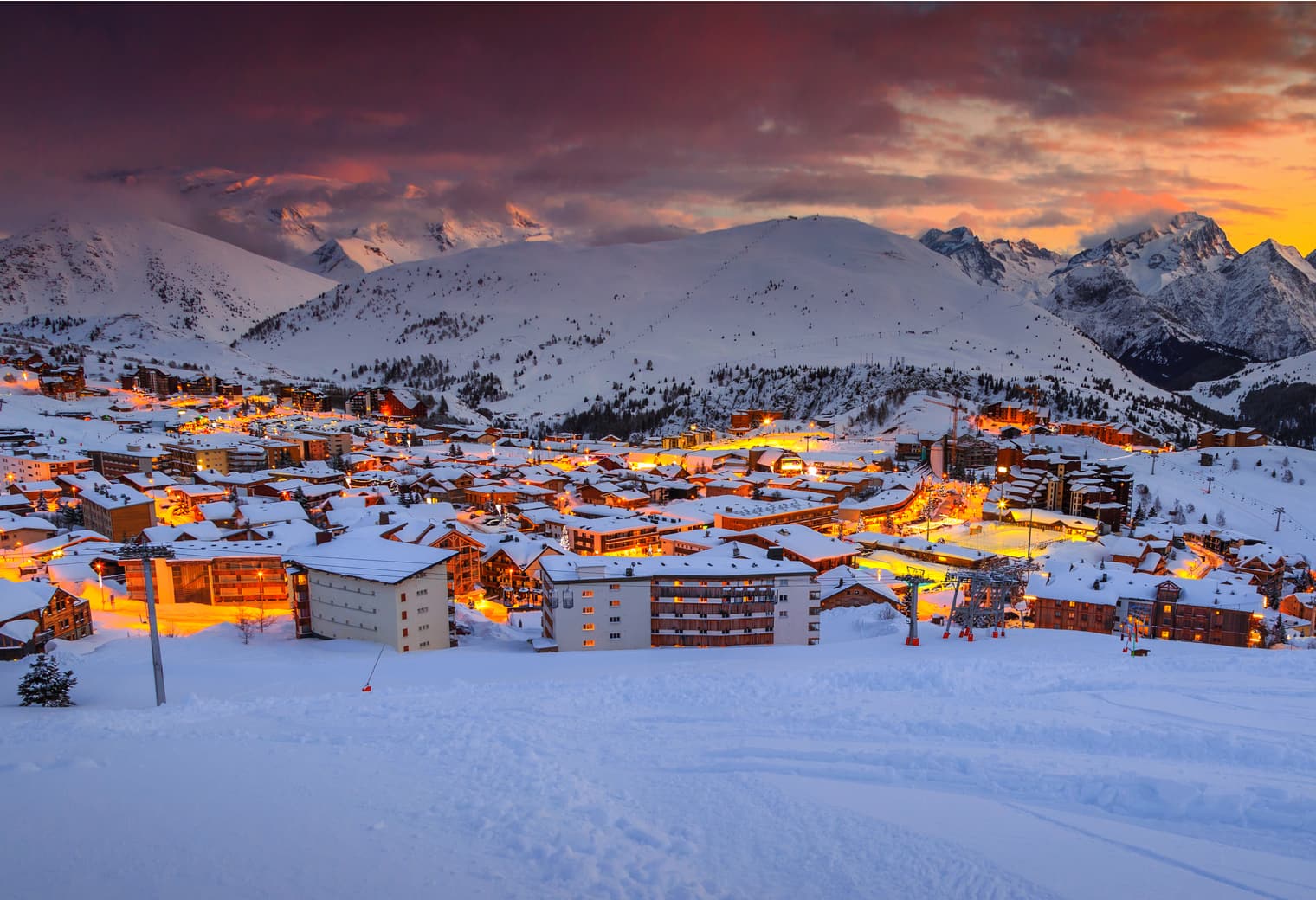 Although a regular feature on the Tour de France, during the winter months Alpe d'Huez transforms into a ski resort with a reputation for the most days of sunshine on the slopes.
Once an upmarket resort, these days Alpe d'Huez is a great spot for families looking for some piste action.
Courchevel (963km — 9h 6min from Calais)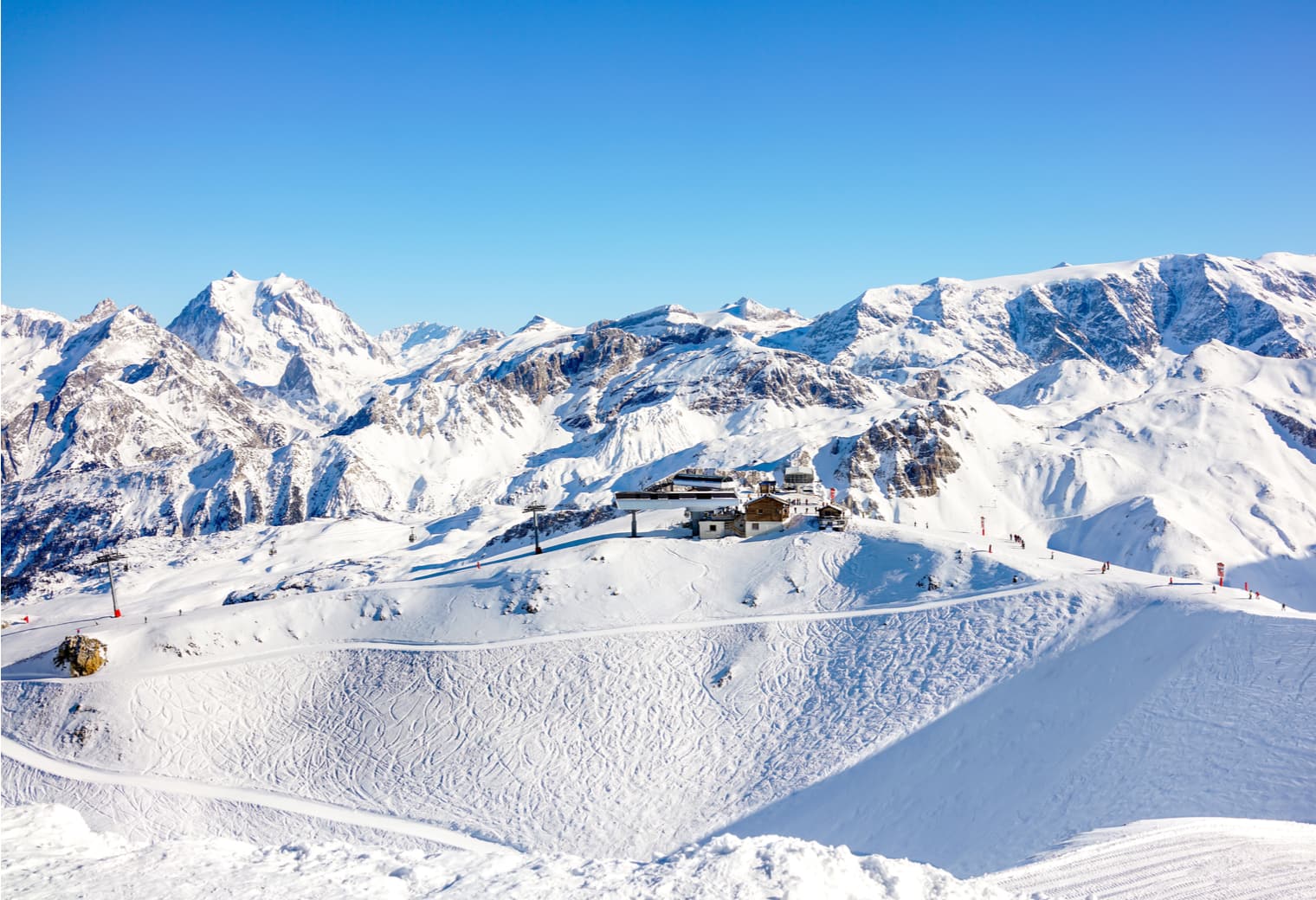 A favoured ski spot of the Duke and Duchess of Cambridge, Courchevel has established itself as the place to see and be seen on the slopes.
The resort has not one, but three "six-star" hotels, although there are options for those looking for slightly cheaper lodgings.
Mountain motoring can be a challenge for even the most experienced drivers, and there are some important things you should remember before setting out.
When driving in the Alps, it's compulsory to carry approved snow chains at all times and use them when roads are covered in snow or ice.
If you're involved in an accident in adverse weather conditions without snow chains on your tyres, you are automatically at fault.
For extra peace of mind, consider fitting snow tyres before you leave the UK.
These aren't compulsory in France, but they work better than regular tyres if the temperature is below 8 degrees Celsius.
For more information on driving in Europe this winter check out our complete guide.
Driving in France is different from driving in the UK, so before you start packing your boot with all your new ski gear, make sure you prepare both yourself and your car for French driving laws and requirements.
These range from carrying warning triangles and high-visibility vests to Crit'Air clean air stickers and approved snow chains for your tyres, while motorists should also be aware of different speed limits and drink-drive limits to home.
The handy RAC Driving in France kit will help you meet most of these requirements, but always research precisely what you need to safely and legally drive in France before setting off.
For more information about everything you need to know about driving on the other side of the Channel, read our top 10 tips for driving in France and make sure you don't get caught out.
If you're ever planning to drive outside the UK, the first thing you need to make sure is that you have breakdown insurance that covers the entirety of your trip.
The RAC has some great value European breakdown cover options that offer comprehensive cover if you break down on your way to the Alps, offering roadside assistance and a 24/7 English-speaking helpline.
Depending on the level of your European breakdown cover, the RAC will pay towards any garage labour costs, onward travel expenses and accommodation fees — something to consider if you're travelling with the whole family and a lot of expensive skiing equipment.
To find out everything you need to know about breaking down on the continent, and to get the right quote that meets your needs, check out our complete guide to RAC European breakdown cover. Get cover if you're going on a short trip or planning to travelling to Europe all year round.
Want more European driving advice? Check out our other guides here