Image: liitletikes.co.uk
The UK's best selling car is possibly the most economical set of wheels money can buy, Little Tikes' Cozy Coupe.
As lockdown rules have sent demand for new vehicles plummeting, sales of the distinctive red and yellow toy car have boomed.
Around 85,000 of these toddler-powered motors were purchased in March as parents increasingly look to entertain their kids from home.
The highest selling conventional car for the same month, the Volkswagen Golf, shifted just 7,103 units in comparison.
The toy car's sales in March even outperformed the year-to-date sales for the UK's top six sellers, with 78,000 new registrations between them.
In fact, Little Tikes' popular creation outsold all ten of March's best-selling vehicles combined, which altogether added up to 56,977.
Ford's Fiesta may have been Britain's best-selling car every year since 2009 but 2020 is set to be the year of the Cozy Coupe.
Andrew Turner, from Little Tikes, said: "We're thrilled to see the Cozy Coupe is still the car of choice for families throughout the UK.
"As kids spend an increasing amount of time at home, we're seeing many families inject creativity and personality into play.
It's believed that one in three UK children already owns a Cozy Coupe, launched in 1979.
In the adult car market, however, showrooms across the country have suffered a staggering -97% decline in new vehicle registrations for April 2020 compared to April 2019.
Figures from the Society of Motor Manufacturers and Traders (SMMT) show that year-to-date sales are down too, by -43%.
There were 4,321 new cars registered in April this year, a fraction of the 161,064 from April 2019.
Best selling cars in the UK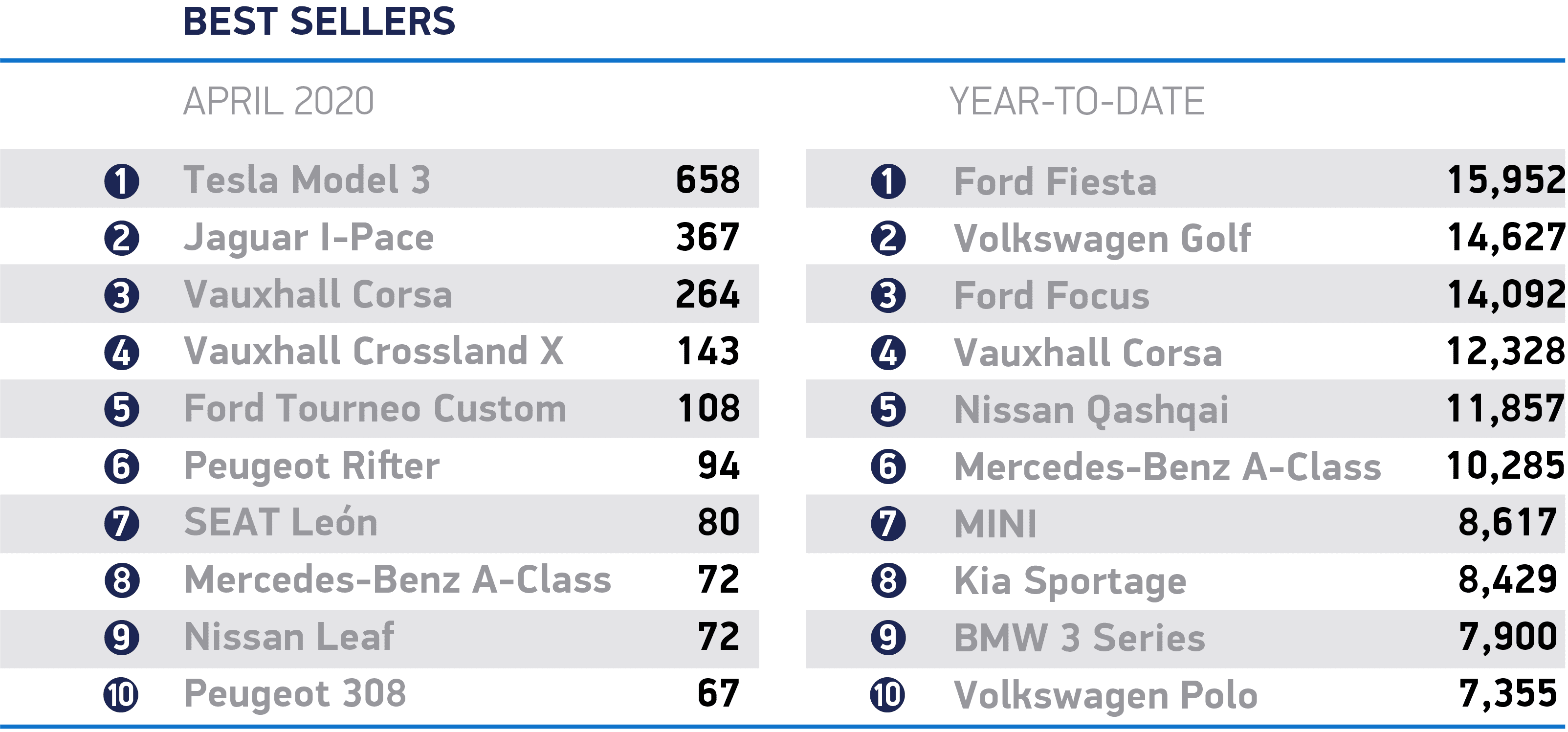 Manufacturing has also suffered as a result of the current crisis as production in the UK fell by 37.6%†.
Despite the gloom, the industry is showing signs of recovery.
Ford plans to resume phased production from May 4 and Rolls Royce will be the first British manufacturer to resume operations on the same date.
A number of manufacturers are also offering contactless car deliveries and online reservation services to encourage sales.
What was your favourite car toy growing up? Were you lucky enough to have your own Cozy Coupe? Leave a comment below.
---
†https://www.autoexpress.co.uk/news/105846/uk-car-production-down-376-march-due-coronavirus
Breakdown cover from just £7.95 a month*. Plus up to £150 of driving savings!