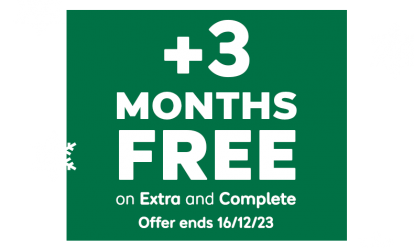 With 12 months of cover, new customers get an extra 3 months for free*.
*Added after 12 months, excludes Basic cover. New customers only. Ends 16/12/23, 7am.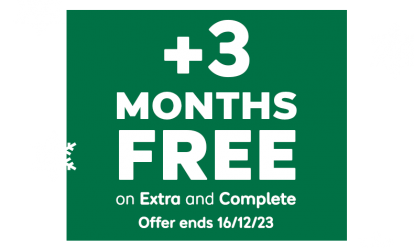 By Jonathan Crouch
Introduction
Mercedes' modern-era E-Class Coupe was first introduced in 2009, but here we look at the lightly facelifted version of that car that was introduced in 2013. It offers even sleeker looks and delivers a whole series of dynamic driving aids but in reality is at its best when delivering a luxurious grand touring experience. There's a sense of class, quality and style here that makes this car unique at its price point and would normally be the preserve of a larger and much more expensive sports coupe. Let's check this model out as a used car buy.
Models
2dr Coupe (2.1, 3.0 diesel / 2.0 petrol turbo / 3.0 V6 biturbo petrol)
History
The E-Class Coupe. It's the kind of car that Mercedes does very well: a luxury coupe with a prestigious badge that rewards you for a lifetime's endeavour without necessarily needing a lottery win. No other brand can replicate this recipe in quite the same way - and no other brand has a car quite like this one. Yes, the same kind of budget would buy you a BMW 4 Series Coupe or an Audi A5 but these cars don't have the GT grandeur of this E-Class. And anyway, they're separately targeted by Mercedes' C-Class Coupe model.
The introduction of that car in 2011 enabled this one (first launched in 2009) to move up-market a little, which is what brought us the revised model we're looking at here, launched in the early Summer of 2013. As you'd expect, it's smarter, more efficient and, most of all, still a very individual choice. It sold until this sixth generation E-Class Coupe model was launched in the Spring of 2017.
What You Get
For nearly half a century, there's been a mid-range coupe in the Mercedes model line-up, the company's heritage in this segment dating all the way back to the C114 'Stroke 8' model of 1968 - and arguably even further than that. The flared-out flourish over the rear wheelarch of this car is supposed to reference the classic 'fin tail' W111 series design the brand premiered way back 1960. But it's the pillar-less side profile that characterised both of these models that links today's two-door E-Class most strongly to the memorable coupes that preceded it.
That's also the feature we like most about this car. The absence of the central B-pillar bar together with a frameless window design means that you've only to open everything up to get a wonderful sense of airy freedom that's further enhanced if you've selected a model that was fitted with the optional sunroof. None of that changed in a revised fifth generation design that retained its classic coupe proportions with a long bonnet, an elongated sideline, a flat roof profile and a powerful tail end sporting smarter LED lamps and a 'wide effect' rear bumper. It's a design with a drag coefficient of just 0.24, which makes this one of the most aerodynamic production cars in the world - one of the reasons why it's so quiet at speed
Facelift changes included the adoption of a more prominent front grille flanked by a redesigned pair of curvaceously styled headlamps. These operate within a single lens that incorporates flowing light elements intended to maintain the typical four-eyed look that has come to characterise this model.
Slip behind the wheel and if you're familiar with the original version of this fifth generation E-Class Coupe model, the main change you'll notice is the way that the auto gearbox lever has migrated from the centre console to the steering column. That frees up extra storage space at the base of the redesigned centre console, making up for the fact that the door pockets are as small as ever. As before, you sit quite low and you'd be excused for some initial confusion with all the stalks, paddles and buttons that need to be mastered on the nappa-leather-trimmed multi-function steering wheel, along with the endless menus of the standard COMMAND infotainment system whose 7" colour screen dominates the top of the dash.
But you quickly adjust, not only to these but also to familiar E-Class anomalies like the foot-operated parking brake and that steering column-mounted gearstick. And once you have, you're set to more readily appreciate ergonomic design that's just that bit more special this time around. Perhaps it's the classy analogue clock positioned between a smarter set of dash-top vents. The tight, precise panel gaps. The lovely three gauge instrument cluster with its dials backed in white. Or the Artico stitched leather trim on the dashboard and the beltline of the doors. And then there's our favourite feature, the so-called 'belt butler' that hands your seatbelt to you over your shoulder on an extending arm.
And in the back? Well this car's wheelbase is 116mm shorter than the four-door E-Class it's based upon, so you'd expect to have to compromise a little on practicality in pursuit of style. In the event, not too many compromises are necessary. Six-footers may grouse on longer journeys but for more ordinary folk, there's just about enough head, leg and shoulder room to justify the Mercedes claim that this car can be a proper four-seat if need be. Which makes it quite unique amongst realistically priced sports coupes and a useful step away from the more cramped rear surroundings on offer in the brand's cheaper MK1 C-Class coupe model.
Under the skin, that car is pretty much the same as this one, just 55kgs lighter and 4 inches shorter. And though you don't notice that with the differences we've been talking about on the back seat, it's much more evident in the bootspace on offer: both cars have an identical 450-litre capacity, which can be extended if necessary with folding backrests.
What You Pay
Please fill in the form here for an exact up-to-date information.
What to Look For
As you'd expect from a luxury Mercedes of recent times, problems are relatively rare for this fifth generation E-Class Coupe model. We came across one owner with auto gearbox problems that saw the transmission unwilling to select lower gears. Another had electrical system issues that saw the battery going flat if the car was left for 24hours or more. It's been reported that this issue might have to do with the engine fan draining the battery by running at maximum speed continuously. We also have reports of frozen door locks, rattly dashboards and engine management faults. Be aware of all these things when looking at used examples.
Insist on a full Mercedes dealer service history, especially for the most recent models whose lengthy warranty - effectively for the life of the car - is dependent on proper servicing by an authorised agent. Check that all the accessories work and watch out for cosmetic damage which can be expensive to correct. Also look for the usual signs of wheel kerbing and poorly repaired accident damage. Mercedes experienced problems with the piezo electric injectors on the E250CDI and replacing them within factory tolerances seems to be a problem for many dealerships, resulting in sub-par economy.
Replacement Parts
(approx. based on 2013 E220 CDI model) Allow about £375 (excluding catalyst) for a factory exhaust system. A full clutch replacement would cost around £295, whilst a starter motor can be up to £250. A new alternator would be in the region of £500. An oil filter costs around £5 to £9. Brake pads sit in the £30 to £35 bracket for a set. You'll pay around £125 for a radiator (though pricier brands can charge you anything up to around £175). Wiper blades cost in the £6 to £14 bracket. The two-piece tail lamp cluster will cost you around £370.
On the Road
Settle yourself behind the wheel and Mercedes' now traditional 'belt butler' hands you your seatbelt over your shoulder on an extending arm, a nice little touch that really sets the tone for this car. A relaxed means of conveyance, plush, yet purposeful.
The comfortable front seats unique to this coupe model are positioned a touch lower than those in the E-Class saloon in an effort to provide a sportier driving atmosphere enhanced by the enclosed feeling you get from the comparatively high waistline, though this does restrict your sightlines a little when on the move. There are unique spring and damper rates too, reducing bodyroll that's also kept in check by the standard Agility Control suspension with Adaptive Damping. This tweaks the suspension to suit your driving style and the prevailing conditions, softening things up when cruising but stiffening it up instantly should you have to pull an evasive manoeuvre or take a corner at higher speeds.
The relatively few potential customers who'll prioritise a more dynamic driving character can choose a variant fitted out with the AMG Sport trim that gives you stiffer Agility Control sports suspension. We don't think it suits the relaxed demeanour of this car: the cheaper C-Class Coupe does the whole sporty thing much better. Still, if you do go for an AMG-spec version of this E-Class model, we'd suggest you try and find an example fitted with the optional Dynamic Handling Package; this features programmable adaptive dampers that have a 'Comfort' mode. Select that and you can at last enjoy the pillowy ride that a car of this kind should be able to deliver when required. Select 'Sport', in contrast, and the rear wheel drive chassis actually feels unexpectedly responsive when you pitch the car into a tight corner.
So you need to choose your E-Class Coupe carefully if you really want a dynamic drive. But then, to be fair, that would also be the case were you to choose a comparable Audi A5 or BMW 4 Series Coupe. Traditionally, the advantage that both Audi and BMW have held over Mercedes has been that their cars offered decent driving feedback from their steering systems through the corners - in contrast to the vague old rack provided on the original version of this fifth generation E-Class Coupe model. Mercedes though, caught up a bit with this revised design, fitting a 'Direct Steering' system that more accurately varies the level of assistance to the speed you're travelling at. It's still not especially rewarding but it's certainly an improvement.
Under the bonnet, as you would expect, this Coupe E-Class picks and chooses from the nicest of the engines found in its saloon counterpart - and adds one you can't get on any four-door variant. We're talking of the car aimed directly at Audi's S5, the 333bhp 3.0 V6 biturbo petrol-powered E400 model. Here, rest to 62mph occupies just 5.2s on the way to an artificially restrained 155mph maximum. This top version sits at the top of a petrol-powered E-Class Coupe range that's otherwise limited to a single 2.0-litre turbocharged E200 model - and rather a clever one too, with direct injection and twin scroll turbocharging. This car's efficient BlueDIRECT unit offers 184bhp, good for 62mph in 7.8s on the way to 149mph: not bad for a coupe able to return nearly 50mpg in normal use.
That might make you think twice about choosing one of the 2.1-litre diesels that almost all buyers tend to want. There's 30% more pulling power on offer from the two four cylinder CDI units, with the 400Nm available from the 170bhp E220CDI, enough to get it to 62mph in 8.5s on the way to 145mph. With 204bhp on tap, the pokier E250 CDI improves those figures to 7.3s and 153mph.
Overall
The improvements made to this facelifted fifth generation Mercedes E-Class Coupe - the more efficient engines, the smarter looks, the extra equipment - were certainly welcome, but the essence of its appeal changed very little. It was first launched to fully restore the powerful, luxurious, Grand Touring sports coupe brand values that Mercedes had unwisely compromised with the cheaply underpinned CLK models that directly preceded the original introduction of this car back in 2009. They didn't feel particularly special in the way that a Mercedes coupe always should. With this design, that was put right.
In driving it, in owning it, you feel another more elegant level away from owners of the brand's less aspirational C-Class Coupe. And a cut above the sporting two-door models that car competes with, coupes like BMW's 4 Series and Audi's A5. There's a maturity and a class here that these sportier rivals lack. They could never be considered as a wise and cost-efficient alternative to spending a considerable amount more on a Maserati GranTurismo or Jaguar XK. This Mercedes could be. And that about sums it up.