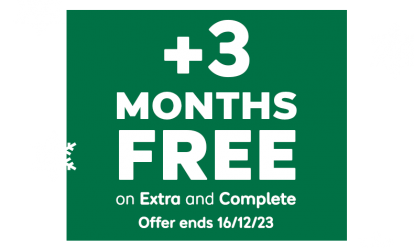 With 12 months of cover, new customers get an extra 3 months for free*.
*Added after 12 months, excludes Basic cover. New customers only. Ends 16/12/23, 7am.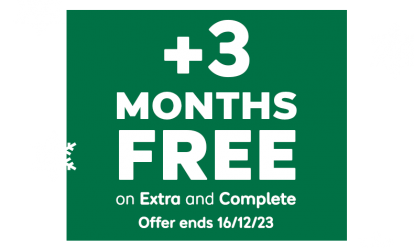 By Jonathan Crouch
Introduction
You may think you know this 'W205'-series fourth generation Mercedes C-Class - but if you haven't tried one featuring all the changes made as part of this model's far-reaching 2018-era mid-term update, you probably don't. What was needed here was a completely rejuvenated engine range -and that's what we got, along with improved safety and connectivity. If you're looking for a MK4 C-Class on the used market, then try and seek out one of these later versions.
Models
4dr saloon / 5dr estate (1.6 diesel, 2.0 diesel / 1.6 petrol, 2.0 petrol, 3.0 V6 petrol / 4.0 V8 petrol)
History
For years, Mercedes has talked about 'democratising luxury' and more than any other car the company makes, it's their C-Class model that's tried hardest to epitomise that approach. In the past in its earlier forms, this contender has sometimes rather struggled with the whole idea of delivering elements of 'S-Class'-style opulence in a more compact form, but this MK4 'W205'-series design did better in meeting this challenging brief. Here, we're going to look at the much improved version launched in the Spring of 2018.
One in every five cars that this Stuttgart brand sells is a C-Class and many will tell you that it's really with this model - not with the company's smaller front-driven offerings - that Mercedes ownership actually starts. By 2018, over 9.5 million C-Classes had been sold since the original first generation 'W202'-series version was launched in 1993, with sleeker 'W203' and 'W204' second and third generation designs following in 2000 and 2007, before this 'W205'-series fourth generation car first arrived in 2014. For our market, this car was built at the brand's South African East London plant, but it was also assembled in China, Germany and North America and sold in over 120 countries. Coupe and Cabriolet versions of this model provided a fashionable twist on the C-Class formula, but here, our focus is on the core saloon and estate variants that most used buyers will want.
By 2018, the C-Class didn't have to be the cheapest saloon Mercedes made - that role in the range was by then occupied by a four-door version of the front-driven A-Class - so there was by the time of this facelifted MK4 model's introduction a little more scope for this car to include pricier technology. And with this revised MK4 model, there was plenty of that as part of what the company told us was the most extensive update in the history of this model. Over 6,500 parts were changed - half of the car's complete tally - to make sure that it could be a more complete rival for revitalised versions of its 'D'-segment premium competitors.
This car had out-sold both those models in our market in its original form, but to continue that showing, Mercedes knew it had to substantially improve the available engine range, so that's where much of the effort was directed as part of this fourth generation model's mid-life package of changes. The volume diesel variants got the vastly improved 2.0-litre black pump-fuelled unit we first saw in the 10th generation E-Class. And in addition, the mild hybrid 48V technology used on luxury models like the S-Class and the CLS filtered its way into this car, transforming the power and efficiency proposition of the mid-range C200 petrol model. There were also plug-in petrol and diesel units too - and updates to the top AMG performance models. Across the range, C-Class buyers also got smarter looks, upgraded cabin infotainment technology, extra safety kit and fresh elements of autonomous driving tech. This then, was to some extent the C-Class that BMW and Audi perhaps always feared Mercedes would build. It sold until an all-new fifth generation model arrived in the Spring of 2021.
What You Get
From a casual glance, you certainly won't appreciate the vast scope of this MK4 model's mid-term update. Indeed initially, you might struggle to see that anything's changed at all from the original 2014-era version of this 'W205'-series C-Class design. At which point your seller will draw your attention to this updated car's revised bumper with its wider central lower air intake. Go for a car with the 'AMG Line' level of trim and the corner inlets get twin black strakes on either side, along with a 'Diamond'-style radiator grille that incorporates shiny chromed pins.
From a profile perspective, the shapely silhouette remained elegantly understated with this updated model and the painstaking attention to detail that went into things like the wafer-thin shut lines remained impressive. As before, apart from this saloon, there was also an estate body shape available, which is exactly the same length as the four-door, but sits 15mm taller.
You'd expect the interior to really sell you on a premium model at this price point - and this one doesn't disappoint. The smart silvered vents, the classy compartmentalised centre console, the elegant analogue clock. It's really not that far from here to an S-Class.
Because this was an update of an older design, it couldn't include the latest MBUX infotainment system that features at this time on Mercedes' smaller models - or even the seamless twin-screen layout that by 2018 we were familiar with from larger Mercedes cars. Still, in compensation, the brand standardised a 10.25-inch central screen with smarter graphics across the C-Class range as part of this car's facelift. And added in the option of the kind of 12.3-inch digital instrument cluster that by 2018 you could have further up the Mercedes model line-up. Which meant that when specified right, this car could still feel just as sophisticated as the more modern designs it competed against.
And the rear seat? Well, as with most cars in the premium section of this class, it's comfortable for two adults but rather cramped for three - mainly because of the rather over-prominent central transmission tunnel. Leg space is decent - there's 686mm of it, enough for one six-footer can just about sit behind another.
The boot in the saloon model is usually 455-litres in size (which is 25-litres less than you'd get in a rival Audi A4), but that figure falls to 435-litres in the C200 thanks to the mild hybrid EQ Boost hardware. Choose a C-Class estate and the boot capacity is normally 460-litres (or 440-litres in a C200 variant).
What You Pay
Please fill in the form here for an exact up-to-date information.
What to Look For
We found plenty of satisfied C-Class customers, but also a few rogue examples. Software problems cropped up quite frequently in our survey. In one case, the car had to limp back home with its owner on reduced power. In another, the auto 'box refused to change up higher than 3rd gear. The Audio 20 navigation system is notoriously slow; try for a car with the much better COMAND navigation set-up fitted instead. A few owners complained of creaks too - from the dashboard, the roof lining, the sunroof and the door seals/ door cards; look out for this on your test drive. Check that all the electrical items work and that the air conditioner is effective. Look out for trim rattles. Make sure the transmission works smoothy and that there are no suspension rattles. The engine should pull smoothly and the auto kickdown should be effective.
There were some recalls you should know about. Switches used in the seatbelt buckles of some models made between June and October 2018 might be faulty. And the wrong engine undertray was fitted to some models made in March 2018. A software issue might lead to the start/stop function being disabled and could make the engine stall. A few models made in February 2019 may have incorrectly fitted tie rods on the front suspension. A lock nut used in the steering gear of some models made between March and October 2018 could be cracked, Some cars made between June 2017 and November 2018 have a software issue with the ESP electronic stability program. The crankshaft fitted to a small number of engines in C-Class models made in March 2019 could have surface damage. A few examples have had a wiring harness in the engine bay incorrectly installed. There were a couple of recalls for the front passenger airbags in the August 2017-October 2018 period. And a few cars made in the December 2018 to January 2019 period need to have the bolts that hold the turbocharger oil return lines in place replaced. Make sure that all these recall issues have been attended to with the car you're looking at.
Insist on a full Mercedes dealer service history, especially for the most recent models whose lengthy warranty - effectively for the life of the car - is dependent on proper servicing by an authorised agent. Check that all the accessories work and watch out for cosmetic damage which can be expensive to correct. These are popular family cars, so check for wear and tear in the rear. Also look for the usual signs of wheel kerbing and poorly repaired accident damage.
Replacement Parts
(approx based on a 2018 C220d - Ex Vat) An air filter is around £32. An fuel filter costs around £60. A pollen filter is around £16. Front brake pads sit in the £26 to £88 bracket for a set, while rear brake pads cost around £25-£72 for a set. Rear brake discs can cost around £70. A headlamp is £170-£300; a saloon tail lamp costs around £180-£216. A clutch kit is around £264; a thermostat is around £88.
On the Road
The cutting-edge engine technology that was so notably missing from the original version of this 'W205'-series fourth generation C-Class design was very much in evidence in this much improved car. The key changes related to the two volume variants. The C200 petrol model we'd recommend got the brand's latest 48-volt mild hybrid 'EQ Boost' technology. And the C220d best selling derivative at last ditched its long-standing 2.1-litre diesel in favour of the far cleaner, quieter and more sophisticated 2.0-litre 'OM654'-series powerplant from the E-Class. In a 'C', this unit was capable of up to 61.4mpg on the combined cycle and up to 117g/km of CO2 (both NEDC figures). Mercedes clearly still saw a future for diesel at the time of this car's 2018 facelift because it bucked the current trend by mating it with Plug-in power in an advanced C300de model. If, perhaps understandably, you don't think that the concept of a smoky diesel really suits the plug-in premise, then seek out the alternative petrol Plug-in model, the C300e. All the main C-Class variants come fitted with a smooth auto transmission, a '9G-TRONIC PLUS' 9-speed 'box which replaced the 7-speeder fitted across the range at the original launch.
As with the original version of this design, the saloon and estate C-Class line-up we're looking at here kicked off with a couple of 1.6-litre models, the petrol C180 and the diesel C200d, both developing around 160hp, these being the only variants in the line-up available with manual transmission. Most buyers will look beyond these to the core C200 and C220d petrol and diesel derivatives just mentioned, both of which could from the showroom be ordered with optional 4MATIC all-wheel drive on request. If these volume versions of this car aren't powerful enough for you, there are minority interest C300 petrol and C300d diesel derivatives with a few more braked horses. Then come the C300e and C300de Plugin models we just talked about. And finally there are the rip-snorting Mercedes-AMG high performance street racers, the V6 C 43 4MATIC and the rear-driven V8-powered C 63 variants. But high performance isn't our focus here - and it won't be for many C-Class buyers. This car aims to bring an S-Class limo-like demeanour to middle management buyers, especially when specified with optional AIRMATIC air suspension. To a great extent, it still sets the current standard in its class for cars from this era when it comes to doing just that.
Overall
With this udated 'W205'-series C-Class, the achilees heel of the original version of this MK4 model (it's rumbly old 2.1-litre diesel engine) was impressively dispatched. The replacement 2.0-litre unit is difficult to better from this era if you're looking for a refined black pump-fuelled option in this class. And for the increasing number of business buyers who aren't, the clever mild hybrid C200 petrol variant introduced as part of this facelift is certainly worth a look. There's impressive engineering elsewhere in the range too. In the 2018-2020 era, Mercedes was the only brand in this segment to deliver both petrol and diesel Plug-in options, the only one to offer the option of air suspension and the only brand to retain V8 power at the top of the range. In short, if you care what lies beneath the bonnet and you're browsing in this sector for a mid-sized premium badged saloon or estate from this period, the C-Class remains a very difficult car to ignore.
In summary, the 2018-era model update gives used buyers a reason to give this fourth generation C-Class a second look. It used to be easy to pigeonhole buyers amongst the three main protagonists in this sector; a 3 Series for the driving enthusiast, an A4 for the technophile and a C-Class as a compromise badge-equity choice. In this form, this Mercedes is now a great deal more than that. It blurs those boundaries. And makes your choice in this segment just that little bit more pleasantly difficult.