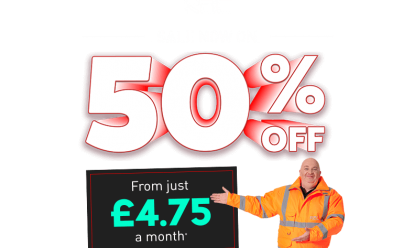 Get covered in our half price Breakdown Cover sale from just £4.75 a month.* We're the UK's best breakdown provider as voted by Auto Express drivers 2021.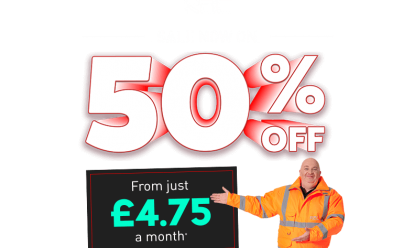 BY ANDY ENRIGHT
Introduction
Sometimes car buyers don't want to do the research. They want something that's going to be easy to buy, easy to maintain and easy to drive. They don't care about handling, soft-touch plastics or 0-60 times. They just want a hassle-free experience and that's exactly what's served up by the Kia Rio. Good looking and inoffensive, the Rio is a very good cheap car. As a used buy it has plenty to commend it.
Models
Models covered: (5dr hatchback 1.4 petrol, 1.5 diesel [base, LS, GS])
History
The Kia Rio first established itself as a very spacious but rather outdated budget hatchback that originally went on sale back in 2001. Kia was still struggling to establish itself in Western markets at that stage and had little clue as to the detailed requirements of European and US drivers. The Rio sold in modest numbers while elsewhere in the company's model line-up, with each successive car, Kia zeroed in closer to design respectability. Vehicles like the Picanto, the Sedona and the Sportage established the Korean company as a credible manufacturer of value products but the MK2 Rio, while massively better than its predecessor, never really caught on in the same way.
Introduced in September 2005, this Rio featured a crucial ingredient lacking from its predecessor - the option of a diesel engine. One five, door body style, two trim levels and a choice of a 1.4-litre petrol or a 1.5-litre diesel was the extent of the Rio range.
What You Get
One of the key problems of the old car was that from a styling perspective, it didn't seem to know quite what it wanted to be. It seemed to hover somewhere between a hatch and an estate, but the second generation car sharpens up the styling quite significantly. In fact, it's almost what you could call good looking, with a smart fresh family face.
Everything about the car was redesigned. That styling, for example, went down well, featuring as it did a bolder nose, a more dynamic profile and a neater interior. Comfort-wise, there was more headroom, legroom and shoulder room, especially in the rear. From a safety perspective, there were twin front, side and curtain airbags, plus active head restraints and the option for owners to consider the availability of the electronic stability programme, ESP.
As for performance, well, rather unusually, this was an all-new car that launched with all-new engines, with both diesel and petrol units claimed by Kia to be amongst the class best. Both featured much stronger refinement than Kia had been able to offer in the past, courtesy of sleeker aerodynamics, a stronger structure and greatly enhanced NVH (noise, vibration and harshness) measures. Finally, customer convenience was also high on the developers' list, with the Mk2 Rio offering a more versatile cargo space, a trip computer, solar glass and the availability of keyless entry. The Rio still revelled in its shameless affordability and decent equipment levels, the entry-level model including central locking and twin front airbags as part of its standard specification. There was also an optional Dynamic pack that included a rear spoiler, a sunroof and an Electronic Stability Program for additional safety.
The 3,990 mm long second generation Rio hatchback is taller (+50 mm), wider (+15 mm) but shorter (-250 mm) than the model it replaced. The car also has a much longer wheelbase (+90 mm) which, combined with careful packaging of the mechanical components, enabled it at launch to claim 'best-in-class' interior space for maximum occupant comfort. The Rio's wheelbase is between 9mm and 40mm, longer (in 2005 at least) than rivals like Volkswagen's Polo, Skoda's Fabia, Peugeot's 206, Ford's Fiesta and Vauxhall's Corsa, while its overall width was from 12mm to 49mm wider. The overall length was between 30mm and 168mm longer than those potential supermini rivals.
What You Pay
Please contact us for an exact up-to-date valuation.
What to Look For
The Rio looks a little flimsy inside and the cabins are prone to minor plastic parts breaking and extraneous squeaks and rattles developing. The mechanicals are reasonably simple and rarely give cause for complaint. Kias bear up pretty well reliability-wise, but do check for its service history and contact a few franchised dealers to try to find the best bargain available.
Replacement Parts
(Estimated prices, based on a 2006 1.4 LX) Kia spares prices have gained an enviable reputation for good value, and replacement parts for the Rio are no exception. A clutch assembly is around £140, whilst front brake pads weigh in at around £40. An alternator will cost around £120, and for a starter motor you'll be looking at £110.
On the Road
Diesel power has been a popular option for Rio customers. The 1.5 CRDi unit on offer features a common rail fuel injection system and an advanced variable geometry turbocharger (VGT). Similar to the larger Cerato family hatchback's engine, this powerplant produces decent power and clean emissions that meet Euro 4 criteria. Performance of the 110PS 1.5 diesel unit is highly competitive and class-leading in an area of the market where most rivals have 75PS or less. The 16-valve engine delivers 235 Nm of torque at just 2,000 rpm, so you shouldn't have to row this Kia along with the gearlever.
For customers who prefer petrol power or require an automatic transmission, a 1.4-litre 16-valve petrol engine is also available. This 1.4-litre engine made its world premiere in the Rio. Its DOHC, 16-valve unit generates a maximum of 97PS and maximum torque of 125.4 Nm at 4,700 rpm, making the Rio one of the most powerful cars in the 1,400 cc class. Thus the car outperforms all its comparable 1.4-litre supermini rivals, with up to 22PS more power than competitors. Both engines available in the five-door were offered with a five-speed manual transmission as standard. Available as an option, a four-speed automatic transmission specifically developed and tuned for the Rio was offered on the petrol engine only.
The Rio is a surprisingly tight-feeling package on the road, with a reasonably taut suspension set up that keeps body roll well in check. Whereas the old car was pretty entertaining but somewhat crashy, the MK2 model's revised suspension geometry offers a little more refinement over ruts and potholes without sacrificing the fun factor. Indeed, the Rio is good sport to hustle about, the rack and pinion steering being light and accurate; something that has defeated the best efforts of many more prestigious manufacturers.
Overall
The Kia Rio isn't the most exciting car your budget will stretch to but it's modern, good looking and, importantly for many, nearly new. It's hard to criticise at these prices and would make a very good choice for the more mature buyer looking for something that's not going to let them down.