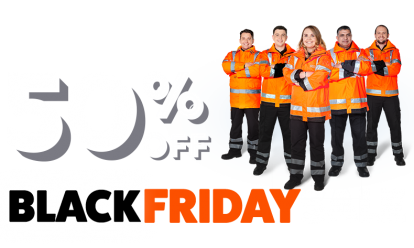 You can get covered in our Breakdown Cover sale from just £5.50 a month.* Join the UK's best breakdown provider as voted by Auto Express drivers 2021.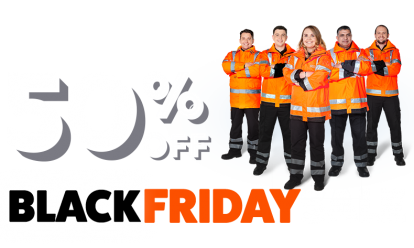 BY JONATHAN CROUCH
Introduction
It's hard to believe the Mondeo has been with us since 1993. Perhaps this is due to the fact that it never had the difficult gestation of cars like the Sierra, Cougar, Scorpio and Ka, models that took time to gain popular acceptance. There was never any rocky probationary period in the public's view of the Mondeo. The press loved it and major award followed major award, including the European Car of the Year title for 1994. Yes, it may have initially been dubbed the Mundano by some wags, but that's only because it didn't represent a quantum leap in styling in much the same way that the Sierra was a generation on from the Cortina.
Despite the evolutionary lines, the Mondeo was streets ahead under the skin and represented a constantly moving target that Vauxhall's Vectra never managed to come to terms with. Oversupply ensured that there were plenty of used bargains about, and it pays to shop around to find one that's right for your needs, so take your time, look at a few and bargain hard.
Models
Models Covered: First generation Mondeo - 1993-1996 (1.6 Saloon, Hatchback, Estate [base, Aspen, LX, GLX] / 1.8 Saloon, Hatchback, Estate [LX, GLX, Ghia] / 2.0 Saloon, Hatchback, Estate [LX, GLX, Si, Si 4x4, Ghia, Ghia X] / 1.8TD Saloon, Hatchback, Estate [base, Aspen, LX, GLX, Ghia, Ghia 4x4, Ghia X] 2.5 6cy Saloon, Hatchback, Estate [GLX, Si, Ghia, Ghia X])
History
Just as the once controversial Sierra was being subsumed into the mainstream, Ford announced the Mondeo to replace it in February 1993. Initially, there was a choice of three petrol engines - a 1.6, a 1.8 and a 2.0-litre, all 16v units. There was also a 1.8-litre turbo diesel. Two spacious bodystyles - a five-door hatch and a saloon - were offered at launch and estates followed a few months later.
Specifications? Well, they followed the established Ford path, ranging from base (latterly Aspen) and LX through GLX to Ghia. All were highly specified, with even entry-level cars featuring a driver's airbag, tinted glass, power steering and an alarm system. Immobilisers were added in August 1994.
In October 1994, a V6 24v variant was added to the range in all three bodystyles, with base, Si, and plush Ghia spec. By this time, you could identify all Ghia models by their bright chrome front grille. In January 1995, the Aspen (previously a special edition) became the entry-level model.
In April 1995, 2.0-litre 4x4 models were introduced (but lasted less than a year), while in October 1995, Ghia X flagship spec was added as an option for all but 1.6 and 1.8-litre petrol models. This allowed Ford to reduce the price of Ghia variants (they also reduced equipment so air conditioning became optional instead of standard).
What You Get
The Mondeo has had its share of hype - but in this case, it's been well deserved. If all that PR is enough to get you behind the wheel, you won't be disappointed. Apart from the standard airbag, there is enough technology built into this car to make it a real driver's machine.
Even the most basic Mondeo is pretty well equipped. On most later LX models (by far the best sellers), you'll find central double locking and Ford's clever 'Quickclear' windscreen. That's in addition to driver's airbag, power steering, anti-theft alarm with immobiliser, tinted glass, adjustable steering wheel, 'lights-on' warning buzzer, electric front windows, a tilting/sliding sunroof and a good quality stereo radio cassette.
You're unlikely to be excited by the computer-aided styling of the first generation version, but you won't be offended by it either. In fact, the complete car is a fine piece of design, particularly inside where the elegantly curved dash and door casings are well constructed from sound materials.
What You Pay
Refer to Car & Driving for an exact up-to-date valuation section. Click here and we will email it to you.
What to Look For
Don't worry about those wobbly rear valances you see on speeding Mondeos - we've not heard of one becoming detached in anything but a touring car race. Of more concern is the fuel injection systems which can get jammed up - you'll notice poor idling and pick-up. Cylinder head corrosion indicates that the anti-freeze hasn't been changed on the two-year cycle Ford suggests. The cam belt needs changing at 70,000 miles - check it's been done.
Rust shouldn't be a problem, though the front subframe on older cars can be corroded. Rattles from the rear suspension suggest worn dampers. The steering should feel precise. If it doesn't, check the power-steering drive-belts and beware of leaks around the hose joints.
If first gear is difficult to find, a worn selector is the problem. An imprecise, rubbery feel meanwhile, could indicate worn selector rods. Steer clear of high mileage examples, betrayed by sagging driver's seats and shiny gear knobs.
Replacement Parts
(approx prices for a 1.6 excl VAT) A front wing costs around £72, a headlamp around £75, a front indicator lens just under £15 and a windscreen just under £105. A clutch kit costs around £90, tyres are just under £90 and a complete exhaust system (including catalytic converter) would set you back about £300. A replacement engine needs a budget of about £1,030. Budget £60, £85 and £120 respectively for lubrication (10,000 miles), intermediate (20,000 miles) and major (30,000 miles) services.
On the Road
Take a seat behind the wheel and you instantly feel comfortable. The instruments are clear, the stalks logical and sweet in action and the other controls generally well placed.
Whichever model you've chosen, the seat is supportive, adding to an overall driving position which is excellent thanks to a steering wheel which is adjustable both for rake and for reach. The cabin is spacious, too, unless you're well over six-foot and seated in the rear.
So far, few surprises perhaps - Fords have always been well packaged. The real strengths of the design emerge once you venture out on the road. These are some of the most enjoyable driver's cars the company has ever made.
Overall
Nowadays, Ford Mondeo represents the byword for family saloon excellence, but it's taken us a while to get 'on message'. That makes the earlier cars criminally undervalued assets which the canny used buyer would do well to take advantage of. For around £4,000, a well-looked after 1995 V6 Ghia represents a lot of car with a good deal of life left on the clock. Recommended.