If you've been involved in a car crash or road accident then you might be informed by your
car insurance
company that your vehicle is a 'write-off'.
But what exactly does the term 'write-off' mean? Can you legally drive it afterwards? And should you ever buy a 'write-off' car?
In this know how guide, we explain what a 'write-off' is, plus the important differences between Cat A, Cat B, Cat C, Cat S and Cat N insurance write-off categories.
RAC Comprehensive Car Insurance Plus has been given a 5 Star Rating by Defaqto. Get a quote online today.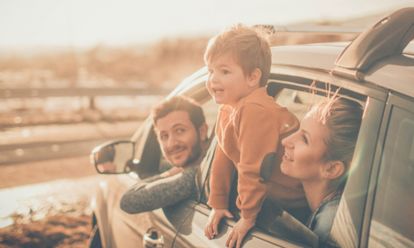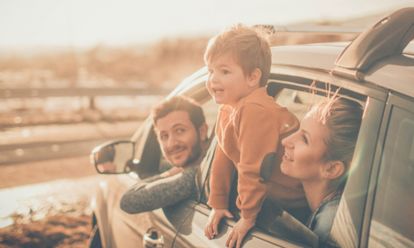 ---
An insurance write-off is industry jargon for a car that's either: sustained so much damage it's unsafe to go back on the road, or it is still safe to drive but is beyond economical repair.
If your car has been deemed unsafe, then instead of being repaired the owner will receive a cash payout for the loss.
An uneconomical repair, however, is based on a repair-to-value ratio which can be different for each insurance company and car.
So, if your vehicle was worth £5,000 and your insurance company used a repair-to-value ratio of 60%, the vehicle would be considered beyond economical repair if the work needed exceeded £3,000.
Car insurance companies employ vehicle assessors to calculate the cost of repairs and make this judgement.
They will inspect the overall condition of your vehicle and analyse the collision damage.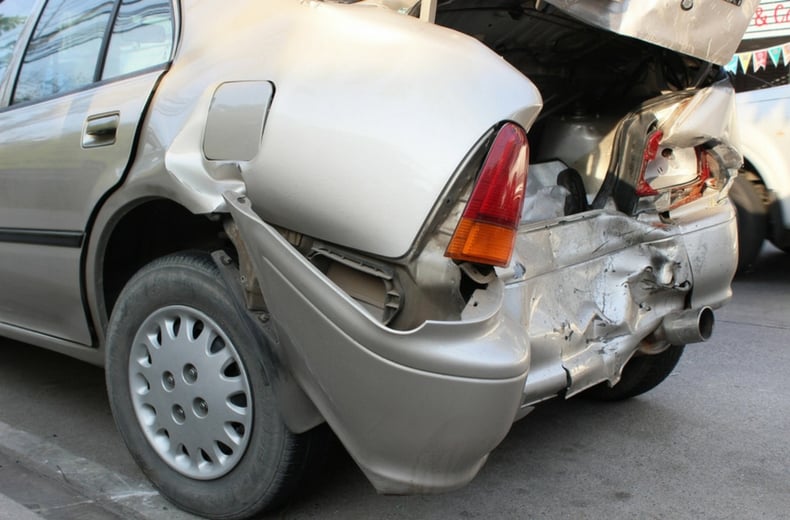 Car insurance companies work to strict guidelines. They have a duty to return a car to the condition it was in before the accident.
However, this can be expensive: it dictates which workshops and parts might be used.
All this is factored into the calculations insurance assessors use, so costs can soon rise.
This is why write-offs do not always have to be particularly serious and you might be left surprised to know find out that your car, having only sustained seemingly minor cosmetic damage, is still classed as a 'write-off'.
If a car is new, a simple cosmetic scrape along one side can see it declared a write-off by the assessor: the expense of repairing and painting the panels can exceed the vehicle's actual value, even if there is no serious structural damage.
This is why there are different categories of write offs so people know whether they can still buy and sell a type of written off car.
Car insurance assessors use various categories of car insurance write-off to rank the seriousness of accident damage.
Up to October 2017, the four categories used included Cat A, Cat B, Cat C and Cat D, whereby the level of damage would decrease in severity by category, starting from A.
After review, the ABI has updated the salvage code, in order to shift focus away from the mere cost of repair and instead highlight structural issues that affect safety.
The categories are now A, B, S and N.
Scrap only. For cars so badly damaged they should be crushed and never re-appear on the road. Even salvageable parts must be destroyed.
Body shell should be crushed. Signifies extensive damage, although some parts are salvageable.
Should never re-appear on road, although reclaimed parts can be used in other road-going vehicles.
Cat S means the vehicle has suffered structural damage.
This could include a bent or twisted chassis, or a crumple zone that has collapsed in a crash.
Cat S damage is more than just cosmetic, therefore, and the vehicle will need to be professionally repaired.
Also, it won't be safe to drive until then.
Vehicles graded Cat N haven't sustained structural damage, so the issue may be cosmetic, or a problem with the electrics that isn't economical to repair.
Don't assume such vehicles are drivable, however; non-structural faults may include brakes, steering or other safety-related parts.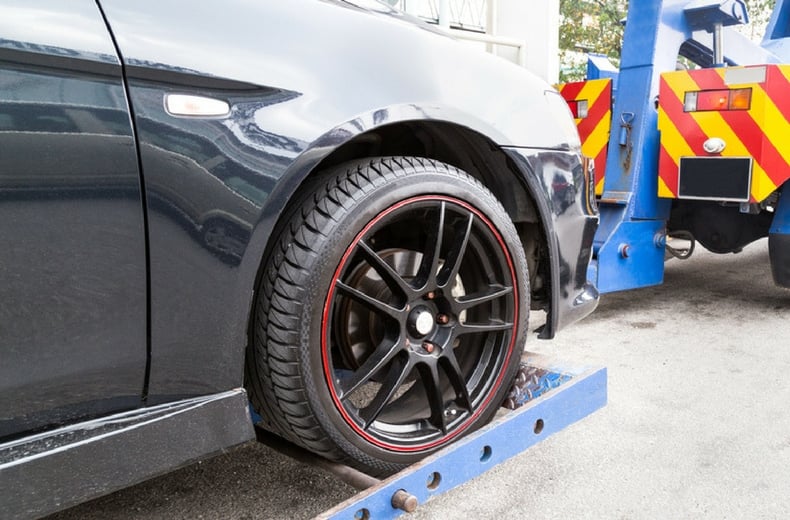 The ABI Salvage Code dictates that Category A and Category B cars should be crushed, with Cat B vehicles allowed to donate some safe and serviceable parts.
However, write-offs in the latter two categories can be sold on by the insurance company, either to the original owner or to a third party via a car salvage company.
Cars written off as a Category S case, must have a Form V23* submitted by the insurer, self-insurer or agent to DVLA as soon as the categorisation decision is made and without waiting for V5.
However, it is the responsibility of the keeper to notify DVLA when a vehicle is passed to an insurer following a total loss payment.
No notifications are made to the Driver and Vehicle Licensing Agency (DVLA) or VOSA when a car is written off in a Category N situation.
Cars in the latter two categories can sometimes represent a bargain, if they are priced accordingly.
An older car can be repaired to an acceptable standard at a lower cost than that dictated by an insurance company's standards – especially if used parts or cheaper labour are used.
Some sellers try to pass off Cat S or Cat N cars as non-damaged by hiding their past.
If the buyer does not carry out a vehicle history check, they might not be aware the car has previously been damaged and so could pay over the odds for an insurance write-off.
Suffering an accident that leads to a vehicle write-off is distressing, but unwittingly purchasing a written-off vehicle and paying more than market value for it is painful too.
Make sure you know how to interpret the jargon and are fully aware of a vehicle's past so you don't get caught out by an unscrupulous seller with an RAC Vehicle Check.
Want more useful content like this sent straight to your inbox?
RAC Comprehensive Car Insurance Plus has been given a 5 Star Rating by Defaqto. Get a quote online today.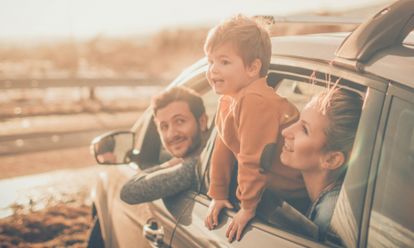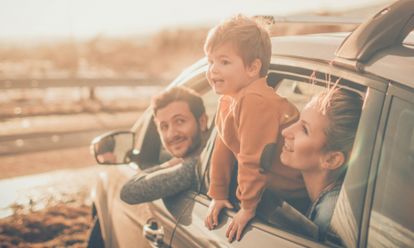 Insurance write-off FAQs
How many insurance categories are there?

There are several categories of insurance that provide protection and financial security against a variety of risks. The most common types of insurance are automotive, health, life, homeowners, business, and many more. These categories are further divided into sub-categories to cover specific needs and risks.

A car insurance category is a system used to classify the amount of coverage a driver has purchased. Depending on the car insurance company, categories can vary but generally fall into one of three types: Liability Only, Full Coverage, and Comprehensive.

Liability Only is the most basic form of car insurance, covering the other driver and their vehicle in the event of an accident caused by the policyholder. Liability coverage also typically includes personal injury protection and property damage.

Full Coverage is a more comprehensive form of insurance that includes liability coverage, as well as extra insurance features. For example, collision coverage pays for repairs to the policyholder's vehicle in the event of an accident.

Comprehensive coverage includes all the above and some added extras. It may offer additional coverage such as rental car reimbursement, roadside assistance, and so much more.

What is insurance category A?

Category A car insurance is the most comprehensive form of protection available for drivers. It helps protect drivers from financial losses associated with accidents and can provide peace of mind knowing that they have the coverage they need in case of an accident.

What is a insurance category B car?

You cannot insure a Category B car as it is a vehicle that has been written off the roads. Some parts could be saved, but the vehicle itself is not allowed to be insured and driven again.

What is insurance category C?

Category C vehicles are described as 'repairable total loss'. This means the cost of repairing it is greater than its value.

What does category N mean on a car?

A Category N car is one that has officially been written off by an insurance company but could still be repaired and put back on the road if it meets the necessary safety requirements.

Is a category N car safe?

A Category N vehicle is safe it is safe and legal to drive. You will need official documents to show this to your insurance company.

Is it more expensive to insure a Cat N car?

Unfortunately, in the vast majority of cases, it will be more expensive to insure a Cat N vehicle.

Can I drive a written off car?

No matter the circumstance, if a car is written off, you can't legally drive the vehicle.

What damage is Category S?

Category S vehicles are ones where the the car has sustained some structural damage and can only be allowed back on the road if the repairs have been carried out and signed off by a mechanic.

Is Cat C worse than CAT D?

​Category C cars will have sustained more severe damage when compared to Category D vehicles - so if you are looking at the to options, Cat C is worse.

What is Category B damage?

Category B cars are the second most seriously damaged vehicles after Category A. They have irreparable damage to certain parts of the car, but other parts of them can be sold to help fix other vehices.

Can I buy my car back after write-off?

Yes, you can buy back a vehicle after it has been written off - however, you must not drive it on the roads.