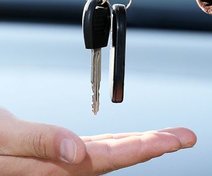 The majority of second-hand car buyers don't do their homework before handing over their money.
An RAC report found seven in 10 people buying a car which is pre-owned fail to undertake any checks whatsoever, despite information being more readily available than ever.
A quarter of consumers buy solely on sight and 34% ask a family member or friend to carry out inspections. In this study of 2,300 drivers, just 30% bought vehicle history checks and only 8% invested in a professional examination.
Mr Diamond, managing director of the RAC Car Passport car-check service, says: "Consumers have never had so much access to information when buying a used car.
"But while the internet is a great research tool there are some simple and inexpensive searches such as vehicle history checks that buyers are not taking full advantage of."
Mr Diamond continued: "By failing to carry out these simple checks into the vehicle's history, they could end up paying the price later on when they find out the car they have just acquired is actually owned by a third party rather than the person they bought it from."
Nearly half of the buyers (45%) ended up feeling hoodwinked by dealers and 21% thought they had been charged in excess for their second-hand car.
Furthermore, several buyers go into the transaction worried about the possible consequences. Nearly one in four (24%) feared purchasing a stolen car above anything else, while 13% fretted about buying a write-off.
Copyright Press Association 2015
https://www.rac.co.uk/buying-a-car/car-passport/ (RAC Car Passport)