There are really two answers to the question when do new cars come out, because in reality new cars are always on sale.
There are brand new models, which are launched at manufacturers' discretion throughout the year, then there are new registration plates which come out twice a year.
If you want the world to know you have bought a new car, there's only one thing for it: buy during the month when the registration plates change.
If, however, you want to be the first to own a never-before-seen new car, you need to work to the car manufacturers' schedules, not the registration plate calendar.
For this type of new car you will often need to place a deposit well in advance to get onto a waiting list – and although this will guarantee you're among the first to own that new car, you won't necessarily get the sharpest deal.
Here, we run through other things you should consider before heading to a car dealer.
When do new cars actually come out?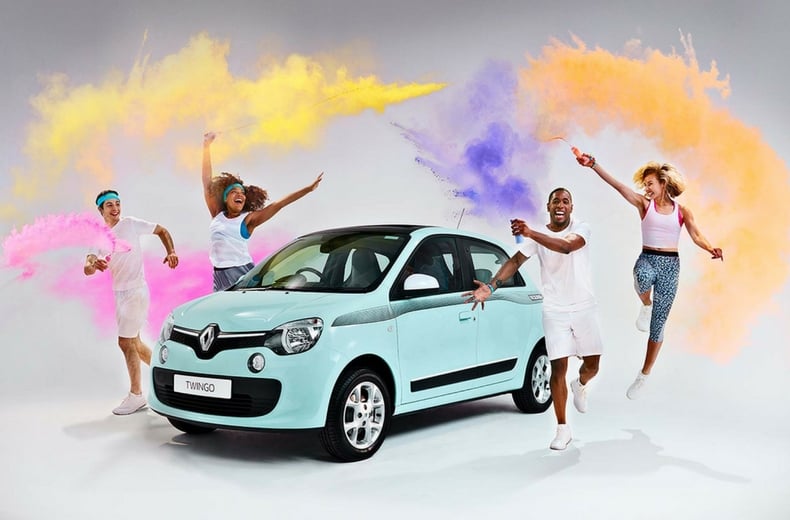 In the UK, vehicle registration plates change twice a year, in March and in September.
The age identifier (outlined below) is updated to reflect the year.
Cars registered between 1 March and 31 August have the age identifier updated with the last two digits of the year itself, whereas cars registered between 1 September and 28 February have the age identifier updated with last digit of the year preceeded by a '5' or '6' (this number denotes the decade: 5 for 2000 to 2009 and 6 for 2010 to 2019).
For example, a 2016 car could carry either a '16' or '66' age identifier: '16' if it was registered between 1 March and 31 August, or '66' if it was registered between 1 September 2016 and 28 February 2017.
Note, the September age identifier here is applied to cars sold in either 2016 or 2017.
Thus, unlike the March age identifier, it's less immediately obvious which year the car was sold in.
Many new car buyers prefer to wait for either March or September to ensure they have a genuinely 'brand new' car.
The September sales month is, by some margin, the biggest in the 12-month period.
RAC Comprehensive Car Insurance Plus has been given a 5 Star Rating by Defaqto. Get a quote online today.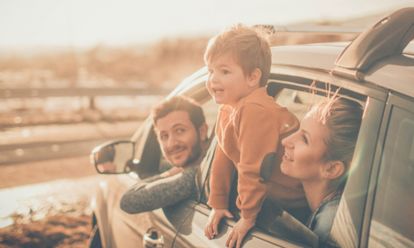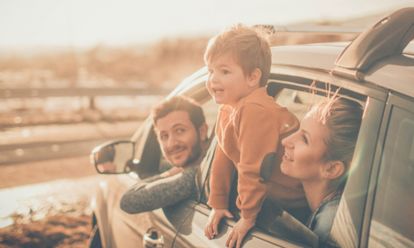 How does the number plate system work?
Since 2001, UK vehicle registration plates have adopted a simpler format that's easier to decipher: two letters, two numbers, three letters.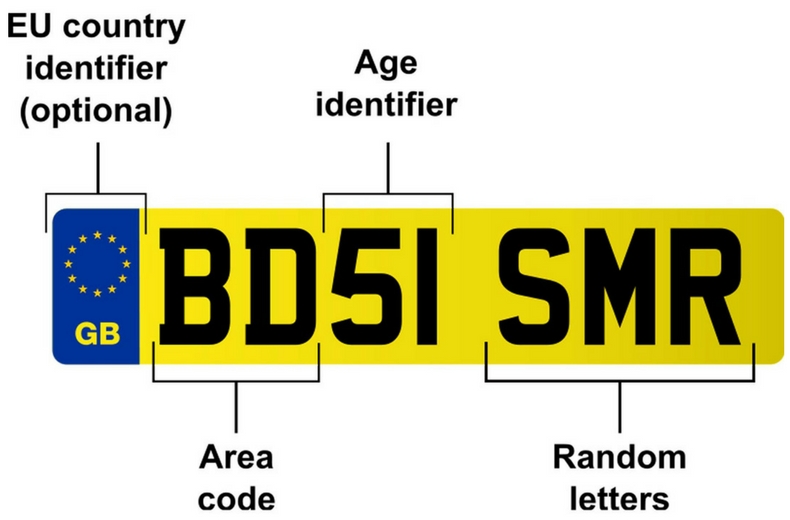 The first two letters are the DVLA memory tag.
These identify where a vehicle was first registered. For example, a registration plate starting with 'B' comes from Birmingham, while one starting with 'L' was registered in London.
The two numbers are the year identifier, as explained above.
You cannot fit a registration plate carrying a newer year identifer than the actual age of your car. You can, however, fit older plates.
The final three letters are entirely random.
Using this system gives the DVLA a future-proofed bank of vehicle registration plates to use on new British cars.
It also allows buyers to identify the age of a new car at a glance.
This is useful for spotting pre-registration bargains on dealer forecourts, for example.
Want more useful content like this sent straight to your inbox?
When's the best time to buy a new car?
Choosing the right time to buy a new car could help you get the best deal.
For example, is a model about to be replaced?
Then, if you're not bothered about having the latest new thing, look out for sharp deals on the outgoing car.
Discounts are usually considerable.
Simply waiting until the end of the month can sometimes be beneficial.
Dealers have sales targets to meet and if it's been a quiet month, extra incentives can be on the table.
Don't forget seasonal effects either: 4x4s are sought-after in winter, convertibles in summer.
Buying both 'out of season' might save you cash.
Choosing the best time to buy a new car is not just about saving money, though.
If a new model has just been launched, it can be best to wait six months or so until committing to buy one.
This allows the manufacturer to iron out any early quality problems.
If, however, it's a sought-after limited-edition car, the best time to buy may be as soon as the model is announced.
Putting your name down early can potentially secure you a profit, should you later decide to sell it, as many buyers of Bentleys, Porsches and Ferraris have found to their benefit.
Often, car dealers will pre-register cars to bump up their sales figures.
If you stumble across the perfect car for you and it's on sale for an unbelievable price, don't hang around.
There's a fair chance that car, and that deal, won't be around for long.
In such circumstances, do your research before you shop. Our car reviews will tell you what's hot and what's not.
What else do you need to consider?
If you're buying on finance, you need to be alert and should consider shopping around.
Sometimes, the best time to buy a new car to take advantage of a particular deal is there and then.
Car manufacturers may roll out tactical deals for certain business reasons – and once that reason has gone, so too can the deals.
Generally, car finance deals change frequently, so it's important to be in a position to act if you discover the deal that suits you.
That said, don't get too hung up about waiting for the new registration – it's not as important as it used to be, when plates were changed once a year.
If you're buying a pre-registered car, don't be fobbed off.
It's been pre-registered for a reason – to make the dealer some money, so some of that should be returned back to you.
If they tell you it's been pre-registered to, say, secure stocks of a particularly desirable spec or colour, ignore them.
There's a saving to be had there, even if they're reluctant to reveal it.
Negotiate effectively, though, and the best time to buy a new car will be right there and then.
Breakdown cover from just £7.95 a month*. Plus up to £150 of driving savings!