With more and more cars becoming branded as 'connected cars' we explain what this means, while looking look into the positives and negatives of the technology.
Connected cars are part of 'the internet of things', a term used to describe everyday objects that can be connected to the internet in an attempt to make your life easier.
As well as giving you the ability to control these objects remotely (often by using an app on your smartphone), these gadgets will also communicate with each other.
For example, your alarm clock might wake you up, and then switch on your bedroom lights and turn the kettle on ready for your morning brew.
It's clever stuff.
This does however, become more complicated when it extends to modern cars; an integral part of modern day life and road safety.
What are connected cars?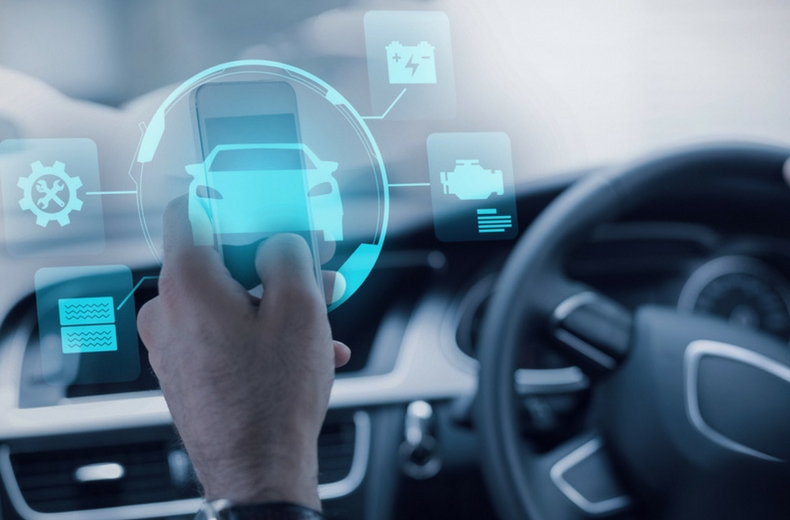 Connected cars are cars that are connected to an external network in some way.
Whether that's connected to your phone, via bluetooth, connected to GPS with its own dashboard sat nav system, or connected to the internet, from an internal SIM.
Most commonly the term relates to cars that have their own internet connection, usually via an embedded SIM card, allwong them to remain online or 'connected' at all times.
This gives them added functionality and allows you to communicate with your car when you are not with it, usually via an app on your smartphone.
It's not technology of the future either, as we're already seeing them on our roads.
Car manufacturers are constantly looking at ways to use this technology more and more in the future.
What are the main features of connected cars?
You're probably already driving a form of connected car without realising it.
If you can connect to your car's radio or infotainment system via Bluetooth, that's connected, in a rather primitive form.
Growing numbers of new cars are being offered with Apple CarPlay and Android Auto, which mirror your phone's screen to the car's infotainment display and also makes your car connected.
Even in-car assistants, such as Amazon Alexa, are being offered in new cars, allowing people to issue voice commands without taking their hands off the wheel.
Many premium cars have their own 4G internet connection that can be used by passengers via a Wi-Fi hotspot, while a number of cars also offer roadside or emergency assistance at the touch of an SOS button.
The most well-known of this kind of feature is Vauxhall's OnStar, which offers a range of services, from dialling a call centre at the touch of the button to automatically calling the emergency services if you're involved in a crash.
Most in-car satellite-navigation systems now receive traffic updates, allowing you to divert to avoid congestion, while many cars will save their location on your phone, helping you find the vehicle when parked.
Some cars also allow you to start them remotely, meaning you can defrost them and warm up the interior on a cold morning.
When were connected cars introduced?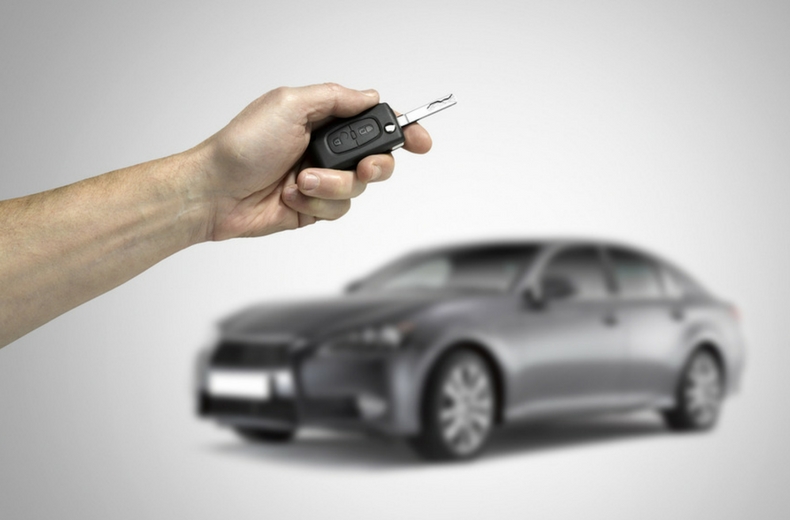 Connected cars are nothing new. The first connected cars appeared around 20 years ago in the USA.
General Motors worked with Motorola to introduce its first version of OnStar in the 1996 Cadillac DeVille, Seville and Eldorado.
This was a basic system, which would connect the driver to a call centre in the case of a crash that triggered the airbags.
As technology advanced, it would also allow the call centres to view the car's location using GPS.
BMW Assist was introduced as an answer to OnStar in 1997, while Mercedes-Benz launched its similar TeleAid system in 1999, allowing cars to be tracked via telematics in case of theft.
The early 2000s saw connected car features becoming more commonplace, with OnStar reaching its fourth-generation and providing real-time traffic information as well as remote door locking and unlocking.
Companies began to experiment with remote fault diagnostics, too, with Continental launching a system that allowed technicians to identify issues remotely.
General Motors soon followed, introducing its OnStar Goodwrench remote diagnostics system in 2003.
The first iPhone arrived in 2007, followed a year later by the first Android smartphone, bringing with them more advances in connected car technology.
In 2008, Chrysler Dodge offered Wi-Fi hotspots on its cars, while an OnStar mobile app arrived in 2010.
Tesla revealed its Model S in 2012, featuring 3G connectivity and even the ability to have its software updated wirelessly.
In 2015, the European Parliament announced that all new cars must be able to automatically notify emergency vehicles in the case of a crash by 2018.
In the same year, Mercedes-Benz revealed its Remote Parking Pilot app, allowing drivers to park their car from their phone while outside the vehicle.
By 2016, Audi and Ford had debuted a system that allows cars to communicate with traffic lights and plan routes across cities without being delayed by red lights.
What different types of connected cars are there?
Connected cars can be split into two types: single-vehicle applications and cooperative safety-of-life and efficiency.
While the former is essentially a single car providing connected features by being connected to an information 'cloud', the latter communicates between cars, working across car manufacturers and national borders.
Single-vehicle applications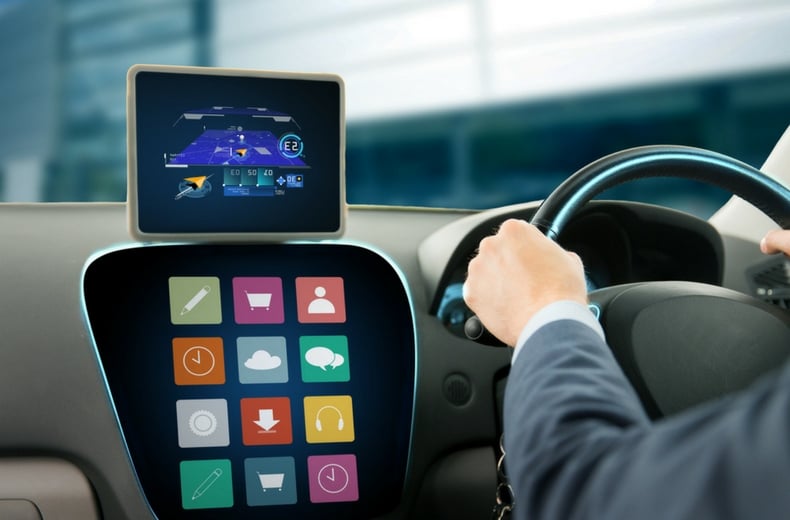 Most connected car features on the market at this moment in time are single-vehicle applications.
These include smartphone integration as well as roadside assistance, parking apps, remote diagnostics and voice commands.
Apple CarPlay and Android Auto also come under the single vehicle applications banner.
Cooperative safety-of-life and efficiency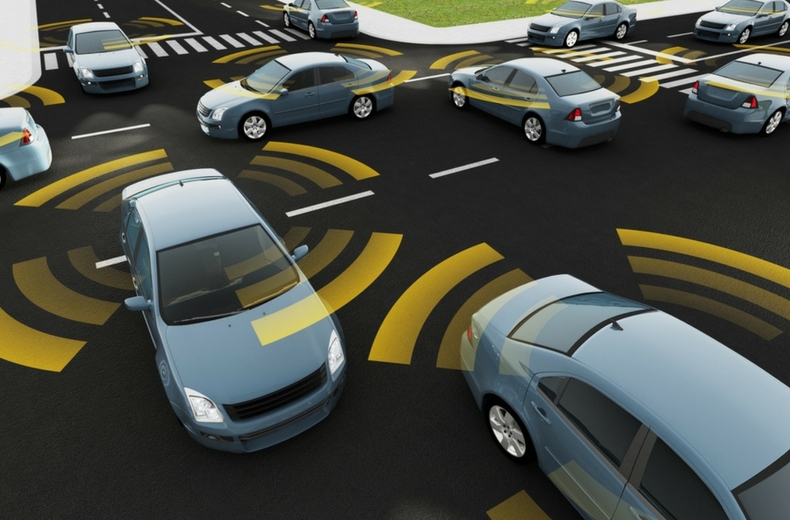 Advanced driver-assistance systems come under the 'cooperative safety-of-life and efficiency' banner.
These rely on vehicle-to-vehicle communication as well as communication with the road infrastructure.
Such systems are in their infancy, largely because of the legal framework required to enable them to work around the world.
Can connected cars be 'hacked'?
One of the main flaws in connected cars, highlighted by its critics, is the risk of them being hacked.
Anything connected to the internet can be compromised, with even the most secure organisations being subject to hacks in recent years.
In 2015, hackers took control of a Jeep being driven by a Wired magazine journalist.
At first, they turned the aircon on to its maximum setting, before changing the radio station and turning the wipers on.
They then completely disabled the car's engine.
The consequences of criminals taking control of your car as you travel in it could be more devastating than them simply gaining access to your personal computer.
Car manufacturers are trying to remain one step ahead of hackers, but it seems automotive cyber security will be an increasingly important consideration in the future.
What's next?
The future for connected cars will be the development of car-to-car communication, as well as increased communication with roads infrastructure (so-called 'car-to-x communication').
The development of connected cars will go hand-in-hand with fully autonomous cars, allowing drivers to summon a car when required and leave them to their own devices to park, or even drive long distances.
In the more immediate future, the introduction of more stable 5G internet will be a gamechanger, allowing cars to rely on a solid internet connection to communicate with infrastructure and other vehicles.
As well as having practical benefits, such as avoiding roadworks and dodging crashes by being aware of other vehicles, connected cars could also make your life easier.
By joining the 'internet of things', connected cars will be able to detect what mood you're in when get into the car.
They'll be able to play appropriate music, turn the heating on ready for you arriving home, even order you food from your favourite takeaway or supermarket on the way home.
There are obstacles to get over first – mainly legislative – but this technology is well on its way.
The easy way to go electric. Get all the benefits of a brand new car, without the hassle of owning it. Find your brand new electric car today!