Selling a car yourself might seem like a daunting prospect, but it doesn't need to be.
Follow these simple steps and we'll walk you through the process of how to sell your car privately and get the most money for your vehicle.
You'll be quids in, and you might even enjoy the process.
Step 1 - Make sure your car's in good working order
The first step when selling a car for yourself is to make sure it's in good mechanical order - a full-service is usually a good idea.
You can arrange a vehicle inspection with the RAC, covering 218 mechanical and structural points and much more. Alternatively, if you book a car service with us, all repairs at our approved garages come with a 12-month warranty. That way you'll have peace of mind that the next owner won't face the same problems for some time.
If your car has a short MOT (less than three or four months), it's probably worth putting it in for a test as buyers may assume it has problems otherwise.
Step 2 - Clean your car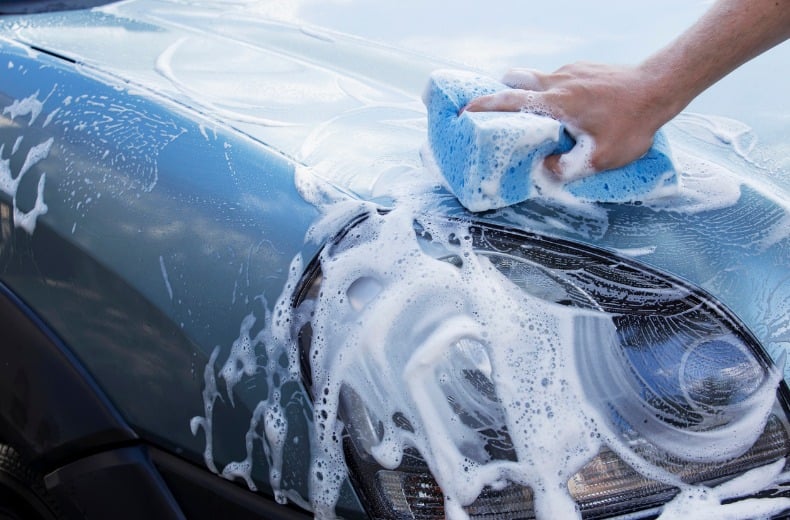 Dealers can spend hundreds of pounds preparing each car for sale, so this is an area where your car could potentially fall short.
You can either pay someone to clean the car for you or roll up your sleeves and try yourself. If you need advice on giving your car the best possible clean, check out our guide on how to wash a car twice as well in half the time.
No one wants to buy a dirty car, not least because the muck could be hiding the car's true condition. By cleaning it inside and out, buyers will be able to see the car clearly and their first impression is likely to be good.
Cosmetic damage
Once you've cleaned the car, it's up to you how far you want to go in preparing it.
Cosmetically, buyers have different expectations. If it's an expensive or premium car, kerbed wheels or minor scratches might put people off. On a cheap runaround, they're less of an issue – provided you've accounted for them in the price.
You'll have to decide whether it's worth getting any cosmetic damage fixed. If you do, the car might be worth more money or be easier to sell, but you're unlikely to get all of your cash back.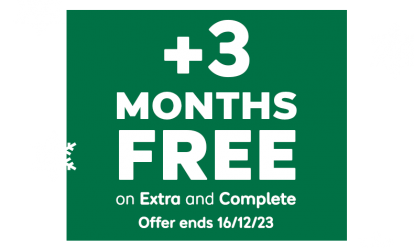 With 12 months of cover, new customers get an extra 3 months for free*.
*Added after 12 months, excludes Basic cover. New customers only. Ends 16/12/23, 7am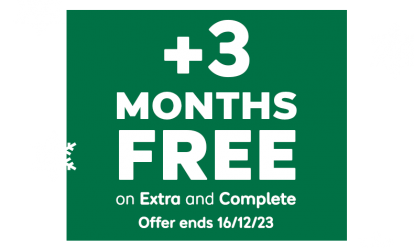 Step 3 - Advertise your car
Once your car is looking its best, your next step is reaching an audience of prospective buyers.
Where to advertise
Most people find a car online, using websites such as RAC Cars, Motorway, Auto Trader and Gumtree. It's best to shop around to find a platform that you prefer, especially as different websites have different charges – often depending on the value of your car.
It could be worth thinking outside the box, too. Facebook Marketplace is popular, especially for selling cheap runarounds locally. There are also a number of Facebook groups catering for car sales, from classic cars to off-roaders.
If you don't want to advertise online, or want to try other avenues, consider the old-fashioned options. Stick a notice in a newsagent's window, tell your family and friends (you might be surprised how good word of mouth can be) and put a sign in the window with the price, a few important details (mileage and MOT, for example) and a phone number. You never know who'll see it.
Taking photos for the advert
Take a wide variety of pictures of all angles of the car. Do this in daylight, ideally in good weather.
Remember to take pictures of the interior and consider including shots of the boot and underneath the bonnet. Turning the steering wheel into a straight position and switching on the engine, so buyers can clearly see dashboard icons and your car's infotainment system, could make all the difference too.
Take photos framing the whole car and from fairly close-up, so potential buyers get an idea of the car's condition. But don't feel the need to take a photo of every tiny dent and scratch.
Writing the advert
Most websites will auto-fill details such as the car's make and model once you enter your registration. It's important to check this info is correct.
Depending on the website, there might be space to add a more detailed description. Don't go over the top here but include some general information about the car's condition and its history. A 50 to 75 word-long advert is considered the 'sweet spot'.
If you're stuck on what to say, our guide on how to write the perfect used car advert is a great place to start.
Be honest about the car, but don't undersell it. You don't want to waste any potential buyers' time or yours. If there's anything that the buyer is likely to want to fix, be open about it from the start.
How much should I ask for my car?
Valuing your car can be tricky. You don't want to ask too little, but a high asking price will discourage potential buyers from even looking.
You can visit RAC Cars for a free valuation, but it's also worth looking in the classifieds for an indication of what to ask. Look at like-for-like cars if you can and bear in mind that dealers will ask for more than private sellers. Things like specification and mileage will also have a big influence on a car's value.
For more help on setting your price, including a few golden rules, see our advice on writing a car listing.
Step 4 - Arrange viewings
Viewings at your own home are usually the most convenient and because you're in a familiar environment, you can feel comfortable when things move on to the negotiation stage. The buyer might want to see that the address on the V5 registration document matches where you live, so keep that handy too.
Buyers might choose to bring someone with them for a more thorough check of the vehicle. Someone booked through RAC vehicle inspections for example. So don't be surprised if they turns up with a professional mechanic in tow.
If you're worried about a stranger visiting your home, consider having a friend or relative there to provide reassurance, or even ask a neighbour to keep an eye out for you. You don't even have to invite the buyer inside, most of the time they'll be outside looking at the car.
Before they arrive, give the car a quick check over and make sure there are no obvious issues that you didn't know about. Is the car clean? Does it start OK without any issues when pulling away?
During the viewing
Give the potential buyer a chance to look at the car on their own. It'll make them feel more comfortable and it saves you awkwardly standing around as they check things like the bodywork.
Don't leave them with the keys, though – after five or 10 minutes, head out and offer to start up the engine for them.
Step 5 - Offer a test drive
Test-drives are part of the buying process and are often a sign that the buyer likes what they see. However, there's the important matters of insurance and road tax to consider.
The car will need to be taxed or the buyer will risk being fined up to £1,000, and you should ask to see proof of insurance. If the car is still insured in your name, their policy might let them drive other cars, and you're within your rights to check this.
This might only be third party protection (meaning your car won't be covered if the buyer crashes), but it will ensure that they can legally drive your car on the road.
The RAC even offers test drive insurance, giving buyers short term comprehensive cover from one hour to 30 days, within 15 minutes.
If the buyer isn't insured to drive your car, but you are and the car is otherwise legal, offer to go for a drive with them in the passenger seat. It's not as good as them driving the car for themselves, but it should give them an idea of how it performs.
If possible (it depends where you live), try to give the buyer a good drive on a variety of roads, allowing them to reach 60mph or 70mph depending on speed limits. Around 20 minutes should be plenty of time.
Step 6 - Agree on a price
Negotiating is inevitable, so you should have given it some thought in advance.
The key is to have a maximum amount in your head that you're willing to take off - anything from two to 10 percent of the car's asking price, depending on its value.
Let the buyer bring up negotiating and when they do, act confidently. If you've done everything in this guide, your car should be desirable and you're in a strong position to hold your nerve.
Let the buyer make the first offer. If it's short of your target, drop your price closer to the buyer's figure, but don't be too desperate. If you can't agree a figure you're both happy with, don't worry about letting the buyer walk away. They might have a change of heart after they've thought about it, or someone else might call about your car the second they walk away.
Step 7 - Sort out the payment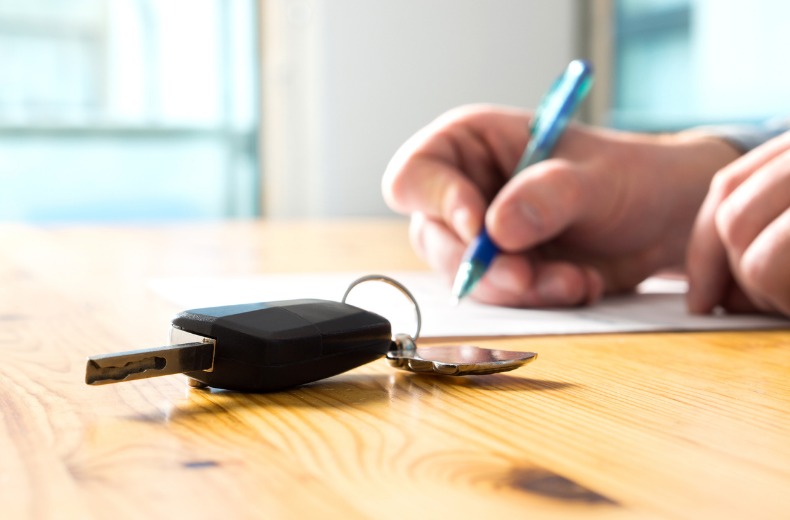 You've found a buyer and agreed on a price. Now, how do you want to be paid?
Cash
This is one of the safest ways to be paid.
Count the cash out carefully – have someone double-check for you if possible, and if you're concerned about forged notes, ask to meet the buyer at your bank so you can pay it in with them there. This way, the cashier can check the notes for you.
Bank transfer
This may be easier than taking cash but can take time.
The buyer can use an app, online banking, phone or visit their bank to send money to your account but don't let them drive away until the transfer is complete.
Cheque or banker's draft
This is quite an old-fashioned way of doing things, mainly because of the time it takes for the funds to clear. Like a bank transfer, check your account to make sure you have the money before handing over the car.
Remember: if at any point something doesn't feel right, don't be scared to tell the buyer the deal's off and walk away.
Step 8 - Complete the sale
Now that all the difficult stuff is out of the way, it's time to sort out the paperwork. The first thing you'll want to do is print off a receipt for yourself and the buyer. There are plenty of templates online, or you can prepare one yourself.
Either way, the receipt should include:
the make and model of the car
its registration number
mileage
the agreed price of the car
a note that the car is 'sold as seen' (this should prevent the buyer bringing it back to you if there's an issue)
Print two copies, sign them both and ask the buyer to do the same. Keep a copy each.
The other thing you need to do is complete the V5 registration document to notify the DVLA that the registered keeper of the car is changing. Alternatively, you can tell the DVLA online that you've sold a car.
Once that's done, all that's left is for you to hand over the keys and say goodbye to the car. Remember to give the buyer the car's history documents, as well as any 'extras' such as locking wheel, nut adapters and spare keys.
Bonus step - How to sell a car quickly
There could be plenty of reasons why you want a quick sale.
Perhaps you're keen to own your first electric car or you've had a new addition to the family and your current motor isn't quite big enough (maybe try RAC Cars). Thankfully, there are plenty of ways to sell your car and pronto.
Sell to a dealer or car buying service online
It's not difficult to find a car buying service online nowadays. These businesses are designed to buy as many vehicles as possible and quickly, so the process should be a smooth one. Be warned, these websites do tend to offer low prices compared to the market rate.
Sell at an auction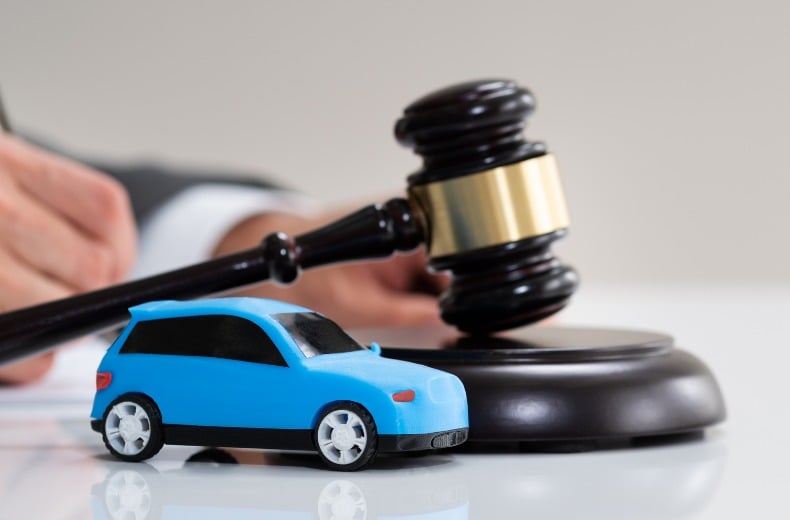 Selling a car at an auction, whether it's in-person or online, is a great way of giving your sale a deadline. Set a reserve on your vehicle and wait for the bids to fly in.
Sell to your friends and family
Don't underestimate the value of your network. Your friends and family might be on the market for a new car and it's far easier to trust a familiar face throughout the buying process.
List your car on multiple sites
One of the best ways to sell your car quickly is to make sure more people see your car advert. Listing your vehicle on multiple platforms like RAC Cars and our partner Motorway is simple too, as you can use photos from other sites and copy and paste descriptions. Just be prepared to pay extra listing fees.
List your car at a lower price
No one wants to hear it, but lowering the cost of your car is probably the easiest way to speed up a sale. Buyers are keen to pounce on a bargain but that doesn't have to mean losing out on large sums of cash. Try reducing your price in small percentages.
Join the RAC and get breakdown cover. Our patrols fix 4 out of 5 vehicles on the spot, with repairs done in just 30 minutes on average.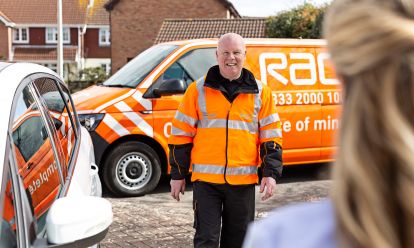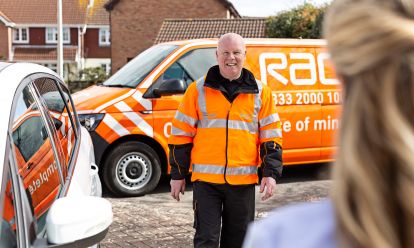 How to sell a car - FAQ
Where is the best place to sell a car privately?

When it comes to selling a car privately, there are a variety of options available to you. Depending on your budget, time frame and the type of car you're selling, the best place to sell a car privately can vary.

For those looking to get the most money for their car, the best option is likely to be an online marketplace. These online sites are used by millions of potential buyers, giving you the best chance of getting the highest price for your car. You'll also have the added benefit of being able to list your car for free and having your ad viewed by a large audience.

For those looking for a more traditional approach, you may want to consider placing an ad in your local newspaper or other print media. This method will give you a more targeted audience, but you'll likely have to pay for the ad.

If you're looking for a more direct approach, is y placing an advert on social media. This can be a good way to promote your car and get a better idea of what potential buyers are willing to pay.

Finally, you may also want to consider selling your car directly to a dealership. This can be a great option if you don't have the time or inclination to sell your car privately. The dealership will typically offer you less money than you would receive from a private sale, but you'll get the proceeds quickly and you won't have to worry about the hassle of selling the car yourself.

Where can I sell my car privately UK?

If you're looking to sell your car privately in the UK, there are several options you can explore. One of the best and most popular ways to sell a car privately is through an online classifieds site or on an automotive online marketplace. Here, you can advertise your car for sale with photos and a detailed description, and those interested can contact you directly to arrange a viewing or make an offer.

Another option is to advertise your car in a local newspaper or magazine. This can be a great way to get the word out about your car and attract local buyers. You can also advertise your car on local notice boards, such as in supermarkets, post offices, and petrol stations.

The digital equivalent of this is to try and sell it via your social media channels.

You may also want to consider posting flyers or putting up a for sale sign in your car windows. This is a great way to attract the attention of passersby.

Finally, you can try online car buying services. These companies will make an offer on your car and arrange to collect it from you. This could be a convenient option if you're looking for a quick sale

What is the best option to sell your car?

If you're looking to sell your car, the best option will depend on your particular situation and needs. Some of the most popular options for selling a car include trading it in, selling it privately, or selling it to a car buying service.

Is selling a car privately worth it?

If you're looking to sell your car, you may be wondering if it's worth it to sell it privately. The answer is, it depends. Selling a car privately can be a good way to get more money for your car, but it also requires a lot of effort and time on your part. Here are some things to consider when deciding if it's worth it to sell your car privately.

Pros:

1. Higher Profit: Selling a car privately is usually more profitable than trading it in or selling it to a dealership. You can set your own price and negotiate with buyers to get the most money for your car.

2. Quicker Sale: When you sell a car privately, you can usually get it sold faster than when you go through a dealership. This is because you don't have to wait for the dealership to find a buyer or go through the lengthy process of trading in your car.

3. More Control: Selling your car privately gives you more control over the selling process. You can decide when to show the car, who to show it to, and how much you're willing to accept for your car.

Cons:

1. Time-Consuming: Selling a car privately can be a very time-consuming process. You have to list your car, show it to potential buyers, and negotiate price. You also have to make sure all paperwork is done properly.

2. Risky: Selling a car privately can be risky since you don't have the backing of a dealership. You're more likely to encounter buyers who are looking to scam you or who aren't serious about buying.

3. High Cost: Selling a car privately can also be expensive, since you have to pay for advertising and paperwork. You also have to be prepared for any repairs that may be needed in order to make the car more appealing to buyers.

Ultimately, whether or not it's worth it to sell your car privately depends on your individual situation. If you have the time and resources to put into it, selling your car privately can be a great way to get more money for it. However, if you don't have the time or resources to commit, it may be better to trade in or sell it to a dealership.

Do you get more money selling your car privately?

Although this could depend on a case-by-case basis, in general, you will likely make more money selling your vehicle if you do it privately. However, this will take more time and effort on your part to get the best deal possible.

What documents do you need to sell a car UK?

When you're ready to sell your car in the UK, you'll need a few documents in order to complete the sale. These documents provide proof of ownership and a record of the transaction.

The first document you'll need is the vehicle's logbook, or V5C. This document is issued by the DVLA and it contains important information about the car, such as the registration number, make and model, and the name and address of the registered keeper. The logbook also includes a unique vehicle identification number (VIN), which is used to identify the car and can be used to trace its history.

You'll also need to provide the buyer with an MOT certificate, which is issued by the government and confirms that the car has passed its annual vehicle safety inspection. The seller will also need to provide the buyer with an invoice or receipt which details the sale of the car. This should include the date of sale, the price paid, and the registration number of the car.

Finally, you'll need to provide evidence of your identity so that you can prove to the buyer that you are the legal owner of the vehicle. This can be a valid photo ID such as a passport or driving licence.

What do you need to hand over when selling a car?

When selling a car, you need to make sure that you are prepared with all the necessary documents and information that you will need to hand over to the buyer.

The first document you'll need is the vehicle's logbook, or V5C. You'll also need to provide the buyer with an MOT certificate and also need to provide the buyer with an invoice or receipt which details the sale of the car. You'll need to provide evidence of your identity so that you can prove to the buyer that you are the legal owner of the vehicle. This can be a valid photo ID such as a passport or driving licence.

The seller will also need to provide maintenance records and the owner's manual.

Finally, the new owner will be handed the keys!

Is it illegal to sell a car without a service book?

It is not illegal to sell a car without a service book. However, it is highly recommended that you have a service book when selling a car, as it provides proof of the car's service history. Having a service book also helps to increase the value of the car when selling.