We take a look at the best hybrids of 2017 examining what's best to buy now in both plug in and non plug in varieties.
The number of registered 'alternative fuel vehicles' - a category which includes fully-electric hybrid and hydrogen-powered vehicles - dramatically increased year on year in 2016, rising by 22.2%.
So with evidently more people deciding to 'go green' we offer some insight into what's out there so you can find the best vehicle for you.
It is also worth checking out the new car tax changes effective this year to find out why buying a new hybrid will no longer offer tax benefits and you could also read our car-buyer's guide - what is a hybrid car and should I buy one?
Best hybrids of 2017
For those of us who cover long distances, hybrids are less of a compromise than a fully electric car - more environmentally friendly and cheaper fuel than a conventional combustion engine but closer to the long-range benefits of one.
They usually combine an electric motor with a petrol engine, although some manufacturers offer diesel hybrids (we've included one below).
So, which are the best hybrids your mnoney can currently get you?
Available now
Here's our top six on the market now.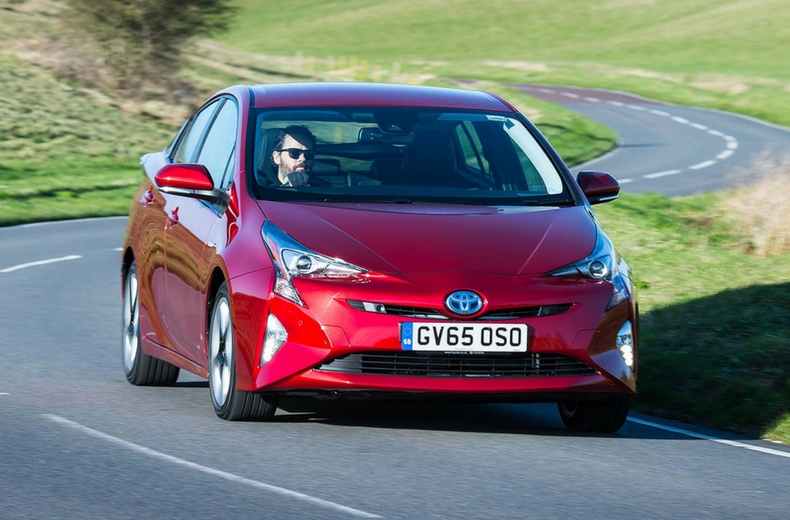 Price
From £24,100
What do we know?
The Toyota Prius has gone from being the original 'making a statement' hybrid to London's favourite Uber vehicle.
Now in its fourth generation, the Prius is holding its own against increasingly tough competition.
Not everyone will appreciate its, er, challenging appearance, but the interior feels well-made and it's also good to drive.
How efficient is it?
Officially, the Prius boasts a not-too-shabby 94.1mpg and CO2 emissions of 70g/km. A generous five-year/100,000-mile warranty sweetens the deal.
Star rating
7 out of 10
As an increasing amount of manufacturers realise the benefits of offering hybrid vehicles, Toyota no longer has the market to itself.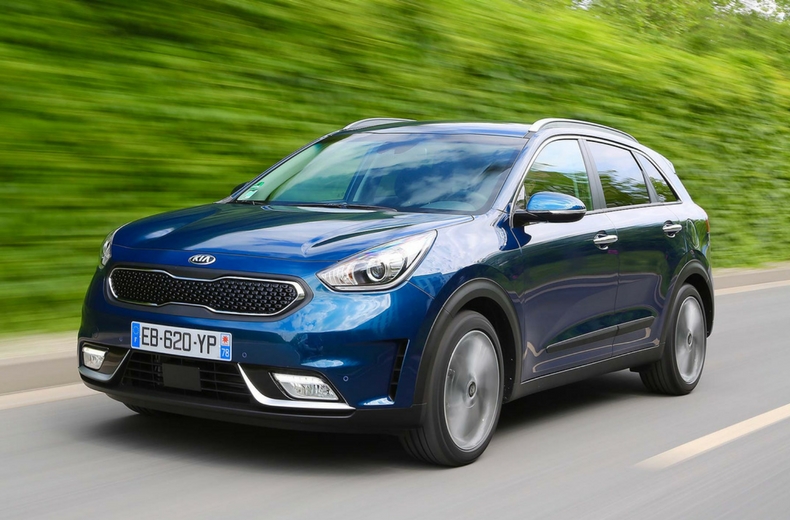 Price
From £21,295
What do we know?
Rather than electrifying one of its current models, Kia designed a new car, the Niro, as a hybrid.
While its 1.6-litre petrol engine combined with an electric motor provides impressive efficiency, the rest of the car feels ordinary.
That's probably a good way of attempting to poach Nissan Qashqai buyers who don't want anything too out-of-this-world.
How efficient is it?
Under test conditions, the Kia Niro returns 74.3mpg and emits 88g/km CO2. That's good, but not spectacular.
Star rating
6 out of 10
It's good attempt from Kia, and there's nothing wrong with trying to take hybrid tech into the mainstream. We wish the Niro were a bit more exciting, though.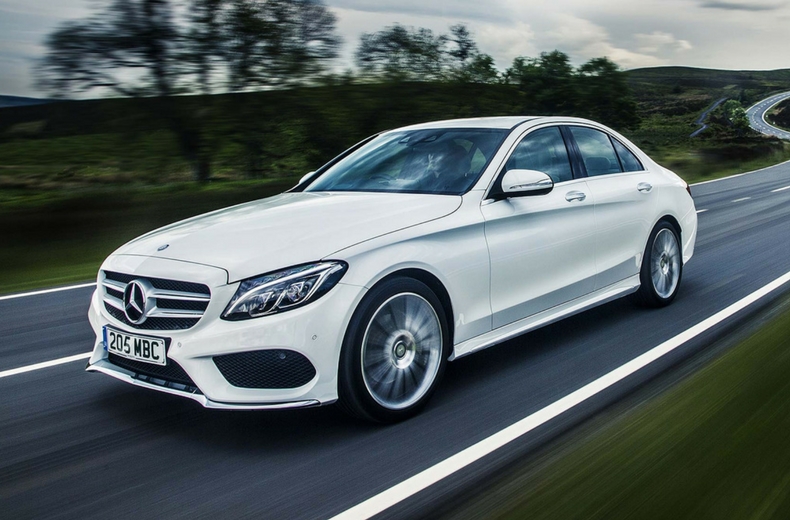 Price
From £35,935
What do we know?
While we were tempted to stick a Lexus here (Lexus is seen as the daddy of premium hybrids), the Mercedes-Benz C300h has knocked the IS 300h off the top spot in recent years.
Unusually, the C300h combines a 2.2-litre four-cylinder diesel engine with an electric motor. It'll hit 62mph in 6.4 seconds.
How efficient is it?
Combined fuel economy is 78.5mpg, while CO2 emissions are 94g/km.
Star rating
6 out of 10
Diesel hybrids are out of favour, but the Mercedes C300h is up there with the best.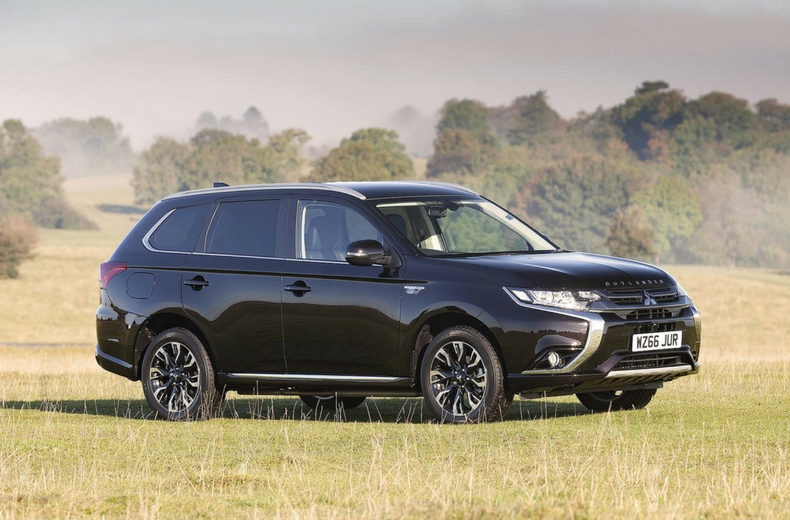 Price
From £31,749
What do we know?
The Mitsubishi Outlander PHEV is largely responsible for triggering the surge in popularity of the plug-in hybrid segment.
While it's not the most refined car and, like most plug-in hybrids, you can't expect particularly good fuel economy if you don't regularly charge it, the Outlander PHEV does offer lots of practicality.
It ought to be reliable, too, and Mitsubishi provides some tempting finance deals.
How efficient is it?
On the official NEDC fuel economy test, the Mitsubishi Outlander PHEV returns 156.9mpg. That's because most of the test is completed under electric power: officially, with a full charge, it'll cover 33 miles before the petrol engine kicks in.
If you take the Outlander PHEV on a longer journey without charging it, you'll be lucky to see 40mpg.
Star rating
6 out of 10
A lot of people buy the Outlander PHEV for the benefits associated with plug-in car ownership, such as the Government's Plug-In Car Grant, low company car tax and London Congestion Charge exemption.
While a lot of these perks are being reduced, we think the Outlander PHEV is still worth considering for those seeking practicality without a diesel engine.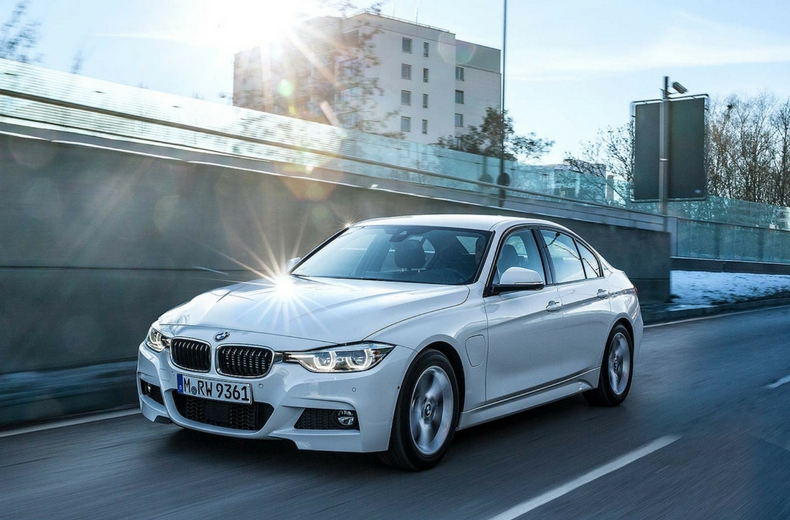 Price
From £34,375
What do we know?
The BMW 3 Series is one of the best executive cars money can buy, but can it be both efficient and fun?
The answer's yes – and we're not talking about the BMW 320d. The 330e combines a 2.0-litre turbo petrol engine with an electric motor to produce a saloon that'll hit 62mph in 6.1 seconds.
New for 2016, the BMW 330e is a plug-in hybrid that's causing shockwaves in the company car market.
How efficient is it?
Officially, the 330e is good for around 25 miles of petrol-free driving at speeds of up to 50mph. Under NEDC test conditions, it returns 134.5mpg and emits 49g/km CO2.
Star rating
8 out of 10
The BMW 330e is a truly desirable plug-in hybrid. It lacks the practicality of rivals, however, and you won't see brilliant fuel economy if you don't charge it regularly.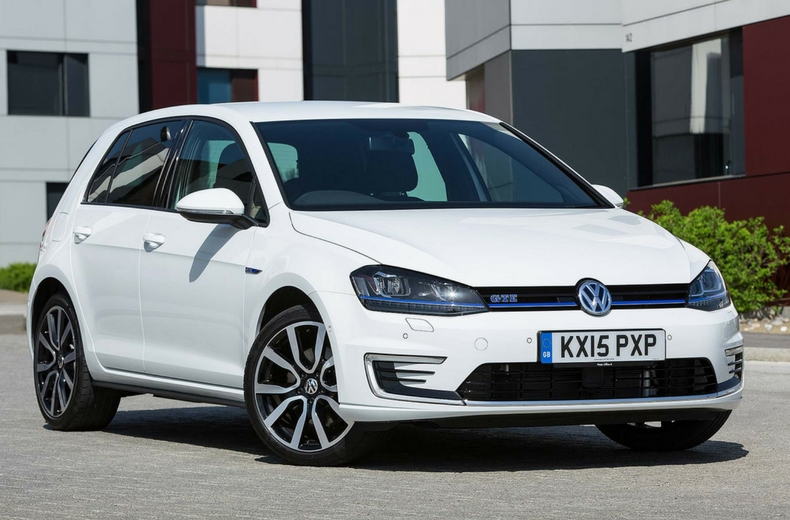 Price
From £33,995
What do we know?
Badging the plug-in hybrid Golf as a 'GTE' positions it as an electric alternative to the GTI hot hatch.
If that's what you're expecting, you're set for disappointment, although the GTE is a likeable family hatch.
As it's essentially a Golf with a plug-in powertrain, you don't have to be an early-adopter type to buy one in the same way as you do an i3 or a Leaf. It feels, well, like a Golf… and that's a good thing.
How efficient is it?
Usual proviso: the Volkswagen Golf GTE won't be very efficient if you plan on running it using petrol power most of the time.
If you do plug it in, however, you can enjoy an electric-only range of up to 31 miles. Combined fuel economy is quoted at 166mpg, while CO2 emissions are 39g/km.
Star rating
7 out of 10
Feeling 'like a Golf' is an excellent thing for anyone who's nervous about making the switch to a hybrid. If you need a bigger car, look at the equally good Volkswagen Passat GTE.
READ MORE: The best electric cars of 2017