Thinking of getting an electric car? You're not alone.
There are around 239,000 zero-emission Battery Electric Vehicles (BEVs) on the UK's roads - with more than 100,000 registered in 2020 alone - along with 259,000 plug-in hybrids and 629,000 conventional hybrids.
Last year demand for new BEVs nearly trebled, while diesel and petrol sales slumped by 56 per cent and 40 per cent respectively.
The surge in demand for electric vehicles looks set to continue as we head towards the 2030 ban on the sale of new petrol and diesel cars and vans.
More of us are planning on going electric when we next change our car, highlighting a growing willingness to opt for a zero-emissions model.
If you're considering an electric vehicle for the first time, you might be confused by the terminology and array of acronyms you're faced with. We're here to help.
Whether you're bamboozled by BEVs, perplexed by plug-in hybrids or you can't tell the HEVs from the HEV-nots, our handy guide to the different types of electric vehicles should ensure you enter the world of zero emissions with zero fuss.
Electric vehicle (EV)
There are many different types of electric vehicles. This is an umbrella term for any kind of electrified car, from pure electric to one that uses a battery to boost efficiency or performance.
But it's most commonly associated with a battery electric vehicle (BEV).
Battery electric vehicle (BEV)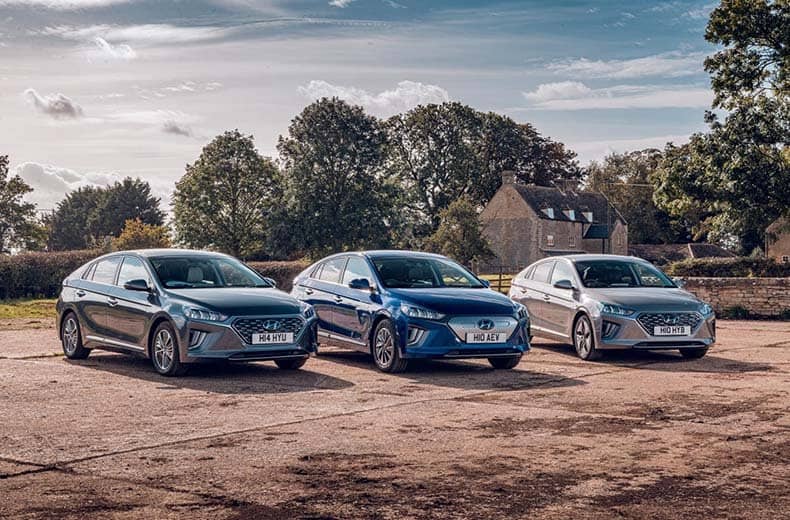 A BEV is probably the first thing that springs to mind when you think of an electric car.
Rather than a petrol or diesel engine, they feature an electric motor powered by batteries, which can be recharged at home using a domestic socket or dedicated home charge point, and on the move using the public charging network.
They are zero emissions, so have no tailpipe.
The electric driving range depends on a number of factors, not least the size of the battery.
For example, the MINI Electric has a 32.6kWh battery to deliver a range of up to 145 miles, while the 100kWh battery in the Tesla Model S Long Range could achieve as much as 412 miles.
Examples: Nissan Leaf, Renault Zoe, Tesla Model S
Pros: Zero tailpipe emissions in use, lower running costs, tax benefits, quiet running, government grant available.
Cons: Still relatively expensive, long charging times compared to filling up a petrol and diesel but more rapid chargers on the way, limited choice but new models coming out all the time.
Plug-in hybrid (PHEV)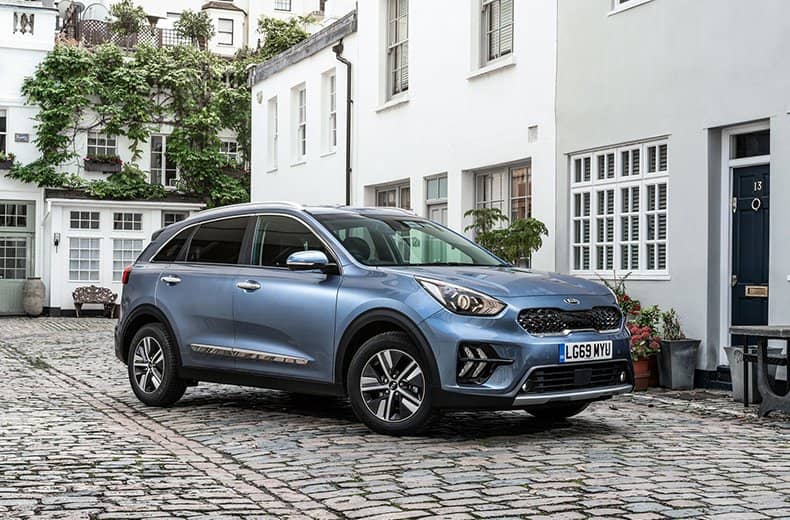 A plug-in hybrid vehicle, commonly referred to as a PHEV, uses batteries to power an electric motor, and either petrol or diesel fuel to power an engine.
The batteries can be charged in the same way as a BEV – by plugging in - although you shouldn't expect much more than 40 miles of electric range, depending on the vehicle.
Many people see PHEVs as a kind of stepping-stone on the road to going pure electric.
With a full charge, you could find you have enough range to complete your daily commute on electric power, with the petrol or diesel engine available should you need to travel further afield.
A PHEV will typically start in electric mode and will run on electricity until the battery pack is depleted. You can also choose to save the electric range for urban use.
Examples: Mitsubishi Outlander PHEV, Volvo XC60 Recharge, Volkswagen Passat GTE
Pros: Ability to complete shorter journeys in electric mode, safety net of a conventional engine for longer trips, lower CO2 emissions than a petrol or diesel model.
Cons: More expensive than conventional cars, weight of batteries puts a dent in overall efficiency, especially on motorways; smaller fuel tank can mean more frequent fill-ups on longer journeys, only limited electric range.
Hybrid (HEV)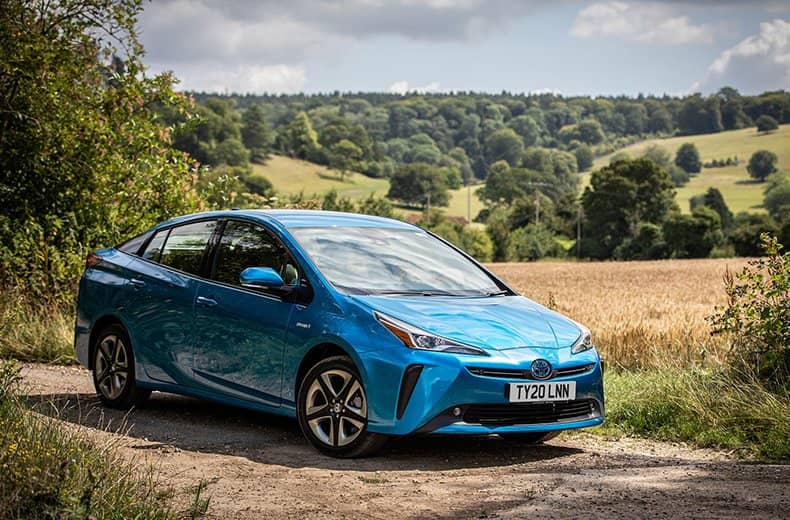 Hybrid Electric Vehicles (HEVs), often shortened to hybrids, or referred to as 'self-charging hybrids' in some advertisements, are powered by electricity and a petrol or diesel engine.
Unlike a PHEV, a HEV cannot be plugged into the mains, as the engine is still the main power source.
The battery is significantly smaller, so you shouldn't expect to achieve any more than a couple of miles of pure electric range at low speeds.
A hybrid will produce less CO2 than a petrol or diesel model, so there are still tax benefits associated with running these cars.
The Toyota Prius is arguably the most famous HEV in the world and is now available as a plug-in hybrid, too. It could even be considered the poster child for eco-driving.
Examples: Toyota Prius, Hyundai Ioniq Hybrid
Pros: Excellent efficiency in towns and cities, regenerative braking recharges the batteries, cheaper than BEVs and PHEVs, no need to plug in.
Cons: Can be inefficient on longer journeys, severely limited electric range, sales of most new hybrid vehicles will end in 2030.
Read more about hybrid cars here.
Mild hybrid electric vehicles (MHEV)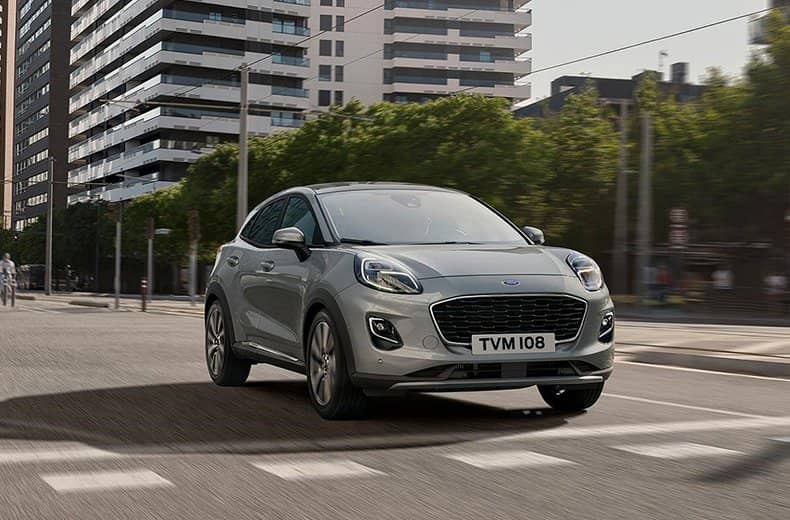 Some manufacturers erroneously refer to mild electric vehicles, also known as mild hybrids, as hybrid vehicles.
This is a bit cheeky because these aren't hybrids in the traditional sense. Most owners will be unaware that they're driving a MHEV.
Despite having 'electric' in the name, these aren't really EVs in the same way as the previous vehicles on this article, and can't ever be run with zero emissions.
A mild hybrid vehicle features a small battery pack with an integrated starter-generator, which is designed to improve efficiency and to deliver a tiny boost in acceleration.
Fuel economy is improved and there's a small reduction in CO2 emissions, while some models feature tech that allows the engine to switch off when coasting.
Examples: Suzuki Swift, Ford Puma, Audi Q8
Pros: Feels the same as a conventional car, roughly the same price as a car without mild hybrid technology, small boost in fuel economy.
Cons: Not a proper hybrid, no opportunity to drive in electric mode, still reliant on a petrol or diesel engine.
Join the RAC and get breakdown cover. Our patrols fix 4 out of 5 vehicles on the spot, with repairs done in just 30 minutes on average.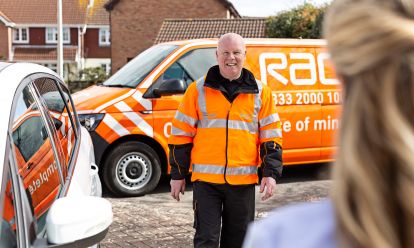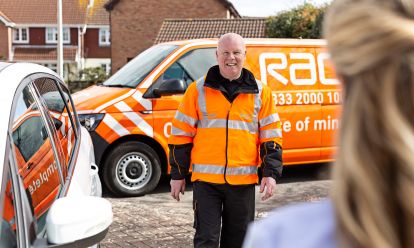 Range-extended electric vehicle (RE-EV)
A range-extended electric vehicle, commonly known as a range extender, features a small petrol or diesel engine to produce electricity.
This is used to recharge the batteries and extend the cars range, enabling you to travel further once the batteries have run out.
The big difference between a range-extended electric vehicle and a hybrid is that the petrol or diesel engine never drives the wheels – that's the job of the electric motor.
A limited number of range extenders were available, but none are currently sold new in the UK. Their popularity declined as battery technology improved and the charging network grew.
Examples: BMW i3, Vauxhall Ampera, Chevrolet Volt
Pros: No range anxiety, better than a standard hybrid on a long journey, clever technology.
Cons: Limited choice, shortened range compared with a BEV, heavy engine puts a dent in efficiency.
Hydrogen vehicle (FCEV)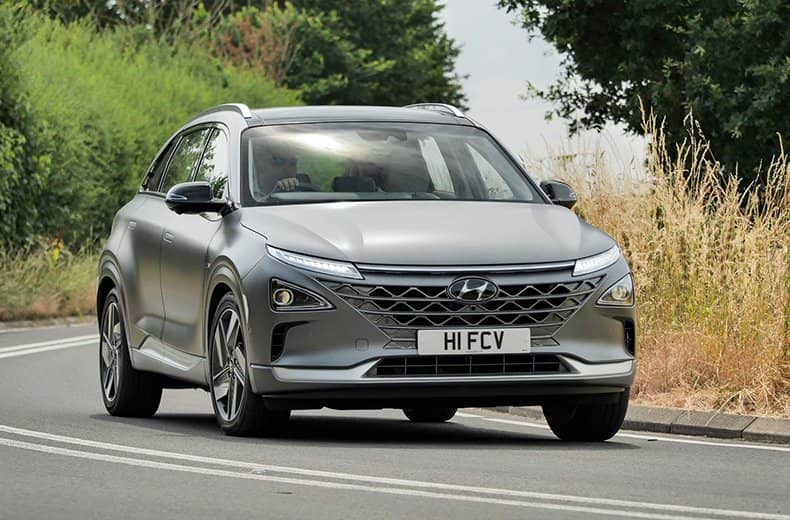 A fuel cell electric vehicle (FCEV) is powered by hydrogen. When you mix hydrogen with oxygen you create electricity, which can be used to power vehicles.
They take no longer to refuel than a conventional car and only emit water from the tailpipe. On paper, a FCEV is the best alternative to a BEV.
There are one or two drawbacks. Only a few manufacturers have invested in the technology, so choice is extremely limited.
The Toyota Mirai offers a driving range of 400 miles, but it's the only hydrogen fuel cell car available in the UK. Then there's the infrastructure: there are currently only around 20 hydrogen stations in the UK.
Examples: Toyota Mirai, Hyundai NEXO
Pros: Excellent driving range, zero-emissions, can be refuelled in just a few minutes.
Cons: Expensive technology means expensive cars, lack of filling stations, limited choice of fuel cell vehicles.
Read more about hydrogen vehicles here.
Conclusion
Return to the RAC Drive Electric cars hub
Read our guides on choosing, charging and running an electric car.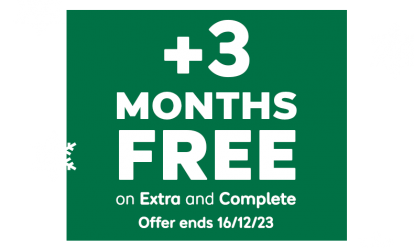 With 12 months of cover, new customers get an extra 3 months for free*.
*Added after 12 months, excludes Basic cover. New customers only. Ends 16/12/23, 7am