Running a car can be an expensive business. Car tax is just one of a number of costs you'll have to budget for over the course of a year.
How much you pay depends on a number of different factors, most notably when the car was registered, plus either its engine size or CO2 emissions.
Unfortunately, taxing a vehicle in the UK is anything but simple, which is why we've condensed the ins and outs into one handy guide.
What is VED and why do we have to pay it?
Vehicle Excise Duty (VED) – also known as vehicle tax, car tax or road tax – is essentially a tax for using a vehicle on public roads.
It was introduced in 1937 and replaced the old system of road tax, which traces its roots back to the taxation of Hackney Carriages in the 17th century.
The tax disc was introduced in 1921 and, until 1974, car taxation was handled by local authorities.
Then, in 1974, the DVLC (Driver and Licensing Vehicle Centre) was established, with an office in Swansea handling all vehicle and driver registration issues. The DVLC later became the DVLA (Driver and Vehicle Licensing Agency).
Each year, the DVLA collects £5.6 billion a year in Vehicle Excise Duty, but not all of this is spent on road improvements and infrastructure.
In fact, VED is grouped in with other forms of tax, meaning the income from your road tax is just as likely to be spent on education or healthcare as it is on roads.
RAC Comprehensive Car Insurance Plus has been given a 5 Star Rating by Defaqto. Get a quote online today.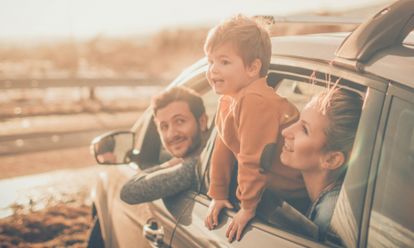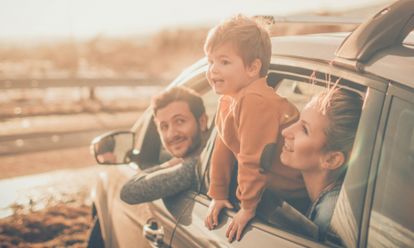 UK car tax bands explained
Vehicle tax rates are based either on engine size, or fuel type and carbon dioxide (CO2 emissions), depending on when the vehicle was first registered.
In March 2020, there were several changes announced VED.
For cars registered on or after 1 March 2001 or 1 April 2017, the rates are split into different bands – the lower the emissions, the lower the vehicle tax.
In order to tax a vehicle, suitable insurance cover must be in place, while the car must also have a valid MOT. Both are checked electronically when you apply for car tax.
Note, an MOT certificate is only required for cars that are aged three years or older.
Tax bands for cars registered before 1 March 2001
Cars registered before 1 March 2001 are classed as Private/Light Goods (PLG) vehicles, or private motor cars or good vehicles not more than 3,500kg revenue weight.
The system is very straightforward, with cars split into two categories of engine size – not over 1549cc and over 1549cc.
| PLG Tax Class 11 | 12 months | Six months |
| --- | --- | --- |
| Not over 1549cc | £180 | £99 |
| Over 1549cc | £295 | £162.25 |
In both cases, you can also pay via Direct Debit, but you'll pay more overall.
For example, the total payable for 12 months road tax by 12 monthly instalments is £309.75.
Tax bands for cars registered after March 2001 and before April 2017
Since March 2001, VED rates have been split into 13 bands depending on the CO2 emissions of the vehicle. In basic terms, the lower the CO2, the lower the tax band.
Choose a car with CO2 emissions below 100g/km and you'll pay no road tax.
Buyers of new cars registered between April 2010 and April 2017 have also incurred a so-called first year rate, dubbed the 'showroom tax'.
This is the government's way of incentivising the purchase of efficient vehicles, which is why there is no first-year tax to pay on cars in the sub 130g/km bands.
VED for alternative-fuel cars – such as hybrids, plug-in hybrids, and those that run on LPG, CNG or biofuel – is £10 less than regular petrol or diesel cars.
| VED band | CO2 emissions | Annual rate |
| --- | --- | --- |
| A | Up to 100g/km | £0 |
| B | 101-110g/km | £20 |
| C | 111-120g/km | £30 |
| D | 121-130g/km | £135 |
| E | 131-140g/km | £165 |
| F | 141-150g/km | £180 |
| G | 151-165g/km | £220 |
| H | 166-175g/km | £265 |
| I | 176-185g/km | £290 |
| J | 186-200g/km | £330 |
| K | 201-225g/km | £360 |
| L | 226-255g/km | £615 |
| M | Over 255g/km | £630 |
Tax bands for cars registered after April 2017
From 1 April 2017, the system for taxing a new car in the UK changed. VED will still be calculated on a vehicle's CO2 emissions, but only cars with 0g/km CO2 emissions will be exempt from paying tax.
The changes have been introduced in direct response to falling CO2 emissions levels, meaning many motorists are paying little or no VED. This has cost the Treasury millions of pounds in lost revenue, prompting the government to make changes.
The sliding scale of first-year 'showroom tax' remains, but the standard rates have changed, except those emitting zero emissions, i.e., electric and hybrid vehicles. There is an additional £310 per year for all cars with a list price of over £40,000.
The full changes to tax coming into affect this year have been outlined in our April 2017 car tax rules guide, below is a table to show the new car tax bands and rates for new cars registered from April 2017.
| CO2 emissions (g/km) | First year rate | Standard rate* |
| --- | --- | --- |
| | £0 | £0 |
| 1 - 50 | £10 | £165 |
| 51 - 75 | £25 | £165 |
| 76 - 90 | £120 | £165 |
| 91 - 100 | £150 | £165 |
| 101 - 110 | £170 | £165 |
| 111 - 130 | £190 | £165 |
| 131 - 150 | £230 | £165 |
| 151 - 170 | £585 | £165 |
| 171 - 190 | £945 | £165 |
| 191 - 225 | £1420 | £165 |
| 226 - 255 | £2015 | £165 |
| Over 255 | £2365 | £165 |
*Cars with a list price of over £40,000 when new pay an additional rate of £310 per year on top of the standard rate, for five years.
How is tax monitored?
Since October 2014, when the DVLA consigned the tax disc to the history books, motorists are no longer required to display a paper disc in the windscreen.
Instead, VED is handled by an electronic database, as the government continues to digitise public services.
Today, instead of physically checking the tax disc, the police and other law enforcement agencies use a network of Automatic Number Plate Recognition (ANPR) cameras.
These cameras might be situated at the roadside, or located in a police vehicle.
The ANPR system exchanges data with the DVLA database which keeps a record of all taxed and untaxed vehicles.
Paying your car tax
When do you have to pay your car tax?
If you own a vehicle, you will automatically receive a reminder before the tax is due to expire, which is always at the end of a given month.
In other words, if your vehicle is taxed for 12 months from 1 January, you'll need to renew before the end of December.
You can tax a car for six or 12 months.
You're also liable for road tax as soon as you take ownership of a car, although if you're buying an efficient new vehicle, this might cost less than you think. In fact, buy wisely and you might pay nothing at all.
How much do I have to pay?
How much you have to pay depends on age of your car and the tax band it is in, use the tables in the tax bands explained section to find out how much you will have to pay for your car.
How do you pay your car tax?
By far the easiest way to pay for road tax is to do it online.
You'll need a reference number from one of the following documents: a recent reminder (V11), 'last chance' warning letter from the DVLA, vehicle logbook (V5C) in your name, or a green, new keeper supplement (V5C/2) from a logbook of a car you've just bought.
The system is extremely easy, and you can pay via debit card, credit card or direct debit.
Note, additional charges apply if you pay via direct debit.
If you'd rather not pay online, you can telephone the DVLA's 24-hour service on 0300 123 4321, although direct debit is not an option over the phone.
Alternatively, for something a little more old-school, you can tax a vehicle at a Post Office that deals with vehicle tax.
What happens if you don't pay it?
If you're the registered keeper of an untaxed vehicle, you'll be issued with a Late Licensing Penalty (LLP) letter.
The fine is £80, but this can be reduced to £40 if you pay within 33 days. If you fail to pay, the case will be referred to a debt collection agency.
Anyone caught using or keeping an untaxed vehicle without a SORN (Statutory Off Road Notification)* will be issued with an Out of Court Settlement (OCS) letter.
The OCS is set at £30 plus one-and-a-half times the outstanding vehicle tax rate.
If this is not paid, the case may be pursued via a magistrates' court, with a penalty of £1,000 or five times the amount chargeable (whichever is greater).
This penalty increases to £2,500 if you're caught using or keeping an untaxed vehicle on a public road with a SORN in place.
In both cases, the vehicle might be clamped, and a £100 clamp release fee will be payable within the first 24 hours.
If the vehicle is removed, the fee increases to £200, along with a £21 per day storage fee beginning once the vehicle has been removed to the vehicle pound.
Driving without car tax, can lead to serious consequences - with a fine up to £1000. Now that the disc is now longer in use, the police use a network of Automatic Number Plate Recognition (ANPR) cameras to check if a car is taxed.
If a car that is not taxed is abandoned, the vehicle is stored for a period between 7 and 14 days, at which point it might be disposed of at auction, broken for spares, or crushed.
*You need to make a SORN when you take a vehicle 'off the road' and you want to stop taxing and insuring it.
Car tax exemptions
The following vehicles are exempt from vehicle tax, although you'll still need to apply for it:
Vehicles used by a disabled person
Disabled passenger vehicles
Mobility scooters, powered wheelchairs and invalid carriages
Historic vehicles built more than 40 years before 1 January of the current year
Electric vehicles
Mowing machines
Steam vehicles
Vehicles used just for agriculture, horticulture, and forestry
For cars registered on or after 1 March 2001, the system is a little more complex, but the option to pay via direct debit remains.
What happens to your car tax when you sell your car?
Don't be caught out by the changes to the system when buying a new car, introduced in October 2014.
Since then, it has not been possible to transfer any unexpired tax to the new registered keeper, meaning a new owner must tax the car before driving away.
Similarly, if you're selling the vehicle, be sure to let the DVLA know. Any remaining tax will be refunded to you.
With 12 months of cover, new customers get an extra 3 months for free.* We're the UK's best breakdown provider as voted by Auto Express drivers 2021.