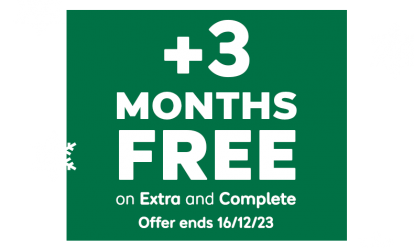 With 12 months of cover, new customers get an extra 3 months for free*.
*Added after 12 months, excludes Basic cover. New customers only. Ends 16/12/23, 7am.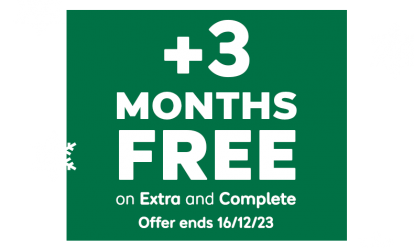 The ES is the most important full-Executive-class saloon the Lexus brand has yet brought us. Jonathan Crouch takes a look at the improved version.
Ten Second Review
The Lexus ES is a full-sized Executive saloon that might get forgotten in a segment dominated by cars like the BMW 5 Series, the Mercedes E-Class or the Audi A6. Yet it doesn't deserve to be. It offers (non-Plug-in) petrol/electric Hybrid power for less than you'd pay for a smoky diesel version of a Teutonic competitor. And much more equipment too. If you want to spoil yourself in this segment and luxury and low running costs take precedence over drive dynamics, the ES could be an appealing package. Here's the improved version.
Background
Lexus never made much impact on the full-sized Executive segment through four generations of its GS saloon which sold until 2018. It was rear-driven, just as the brand thought Mercedes E-Class, BMW 5 Series and Audi A6-segment buyers wanted. But it remained a minority, left-field choice. So in 2018, the company's started again in this sector with this car, the ES. It's not a familiar nameplate in Europe but on the other side of the Atlantic, the ES (or 'Executive Saloon') model line dates back to 1989 and has amassed 2.3 million sales.
Cynics say the ES is simply a poshed-up version of Toyota's largest world market saloon, the Camry. It's front-driven, like that car, is built in the same American factory and shares quite a bit of the same engineering. Lexus, in response, points to the huge design differences between the two models. And to the fact that the development sharing that has taken place has allowed them to price the ES below German diesel rivals, yet offer more sophisticated petrol/electric hybrid technology and higher levels of equipment. Three years into production in 2021, the ES got a minor upgrade; and more improvements followed a year later, which created the car we're going to look at here.
Driving Experience
So what's the ES experience like? Very quiet, is the answer at the wheel of the ES300h petrol/electric hybrid version, which is the only one on offer in our market. Silence when first you begin and push the starter button. Silence when you ease through slow-moving rush hour traffic, the engine cutting in only above 25mph, unless you've a particularly heavy right foot. Like most hybrids, the car can trickle along powered by the battery pack only (as it is from start-off) or more usually, with a combination of both battery and engine, something you can monitor via a graphic display in the centre of the dash.
Of course, you don't get the kind of pulling power that would be on offer from a rival four cylinder diesel model from rival models in this segment. This ES hybrid's 2.5-litre powerplant puts out 215bhp and only 221Nm of torque. Plus as usual with a Lexus Synergy Drive powertrain, you must have it mated to a belt-driven CVT auto gearbox that, when you need rapid power, tends to encourage engine flare but not a great deal of noticeable extra forward motion. Talking of that, 62mph from rest if you're really pushing on can be dealt with in 8.9s en route to 112mph. And there's a 'Drive Mode Select' system with 'Eco' and 'Sport' settings, depending on how you want to drive. The front driven layout doesn't have the bite of rear-driven German competitors at speed through the turns, but few likely Lexus buyers will care about that.
In recent times, Lexus has made a few dynamic tweaks to this model, making the suspension a little more rigid, leading (the brand claims) to a more linear response to the driver's inputs, for example in high-speed lane changes. Brake control and feedback have been enhanced with a reshaped pedal and measures to reduce vibration. The control parameters in the ES 300h's electronic brake system have also been adjusted for better control. In the ES F Sport model, a revised actuator has been introduced in the Adaptive Variable Suspension, together with redesigned internals to expand the range of damping force, improving ride comfort, steering response and stability.
Design and Build
No exterior visual updates have been made to this ES, but none were really needed. The looks of this car will be a major determining factor in making people want to try it. Quite a bit has been borrowed from the Lexus brand's top boardroom-level luxury saloon, the LS - and that's a good thing in our book. It gives this ES a car park presence that German rivals struggle to emulate. Under the skin, much might be shared with a humble Toyota Camry, but you'd never know it. And customers choose between 17, 18 and 19-inch alloy wheels.
Inside, Lexus has made some useful updates. The big change is the adoption of the brand's latest multimedia set-up, which delivers cloud-based navigation, an upgraded Data Communications Module and a "Hey Lexus' voice control system. Plus there's wireless smartphone integration using Apple CarPlay (only a wired connection can be used for Android Auto). In addition, the centre console has been revised, providing two cup holders and USB-A and USB-C ports for playback and device charging respectively. For convenience, the wireless charging tray has been moved from inside to outside the console box. Otherwise, nothing's changed and it's just as nice as cabins always are in Lexus models, with beautiful fit and finish and an interesting dash design that's refreshingly different from the fascias served up by German rivals.
As before, the interior is noticeably spacious. This is particularly evident in the rear, where legroom is plentiful. As for head room, well even six-footers will have no problem, despite the siting of the nickel-metal hydride battery pack under the back seat. Out back, there's a 454-litre boot.
Market and Model
There's a single petrol/electric hybrid engine option and a single saloon body style, but five levels of trim - 'ES Premium Edition', 'ES Premium Pack', 'F Sport', 'F Sport Takumi Pack' and top 'Takumi'. ES pricing starts at around £40,000. For the 'F Sport', you'll need from around £47,000 and for the top 'Takumi', budget at around the £56,500 mark. All variants are well equipped. Even the base 'ES Premium Edition' has 17-inch alloy wheels, Lexus Navigation with eight-inch central display, a DAB tuner, parking sensors, power-adjustable heated front seats, a sunroof and smart 'Tahara' upholstery. Upgrade to the ES 'F Sport' and you get an F Sport interior and exterior styling details, plus 19-inch alloy wheels, F Sport seats and Adaptive sports suspension.
The top ES 'Takumi' has a power boot lid with a hands-free kick sensor, plus heated and power-reclining rear seats, a 12.3-inch centre-dash display, a Mark Levinson premium surround sound audio, a 360-degree camera, triple-zone air conditioning, triple-eye LED multi-weather headlights with an Adaptive High-beam System and an adaptive front-lighting set-up. At 'Takumi' level, there's also the option of a 'Digital Side View Monitor' screen to replace conventional door mirrors.
Across the range, this ES features the Lexus Safety System+ package of active safety and driver assistance features, including Emergency Steering Assist with intuitive lane recognition. The Pre-Collision Safety system can detect pedestrians during night-time driving and bicycle riders during daylight and will provide Intersection Turn Assist to help guard against collisions with oncoming traffic, or with pedestrians crossing the vehicle's path when making a turn at a junction.
A range of equipment option packs are also available, giving customers the opportunity to add bundled additional technology, comfort and convenience features. Particularly popular will be the Premium Pack. This adds leather seat upholstery, front seat ventilation, a lower rear screen sunshade, triple-eye LED multi-weather headlights with an Adaptive High-beam System, 18-inch alloy wheels, Blind Spot Monitoring and Rear Cross Traffic Alert with automatic braking.
Cost of Ownership
This hybrid is of the non-Plug-in kind: which is why it's so much cheaper than German hybrid rivals who only offer Plug-in technology. On to the figures. An ES300h manages up to 53.2mpg on the combined cycle and between 120-123g/km of CO2 (depending on wheel size). That's similar to a rival 2.0-litre diesel model. As you'd expect, to get the full benefit of the potential efficiency of this Lexus, you've got to do your part as a driver - and that means proactive use of the various modes and systems provided.
To get anywhere near the figures being quoted, you'll need to keep the car locked into the 'Drive Mode Select' system's 'Eco' mode, which moderates throttle response and engine power output while tweaking the climate control. Plus you'll also need to keep a very careful eye on the Hybrid system indicator that replaces the usual rev counter on the dash, making sure that the needle stays as often as possible in either of the blue 'Eco' or 'Charge' zones.
Garage visits should cost you significantly less than would be the case with a diesel rival, thanks to the low maintenance requirements built into the Hybrid Synergy Drive system. As part of this, there's no starter motor or alternator to go wrong, no drive belts to break, a maintenance-free timing chain, no particulate filter to get clogged up with diesel fumes and of course, thanks to the CVT auto gearbox, no clutch either.
Summary
The car magazines will tell you that most buyers in the full-sized Executive sector expect a highly tuned degree of handling finesse from their saloons. Which of course is rubbish. The average business buyer of a car of this kind wants comfort, luxury and the lowest benefit-in-kind taxation position possible as part of an exemplary low running cost proposition. All of which the ES delivers better than any other contender in this segment.
No, you can't throw it around like a 5 Series or even an A6. The hybrid electric drivetrain can still be frustrating when instant acceleration is called for. And yes, there is a slight whiff of Toyota Camry in some elements of this design. But it's very well disguised. If you're after the most rational choice in the class, you're looking at it right here.