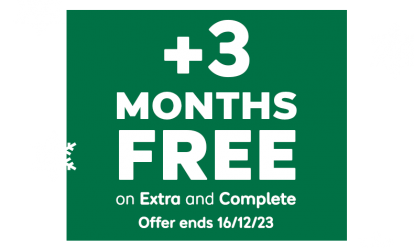 With 12 months of cover, new customers get an extra 3 months for free*.
*Added after 12 months, excludes Basic cover. New customers only. Ends 16/12/23, 7am.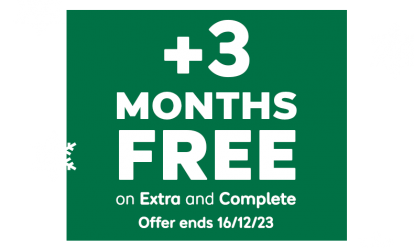 The Lexus LC luxury coupe opened a fresh chapter for this premium Japanese brand and has been thoughtfully updated. Jonathan Crouch looks at the latest version.
Ten Second Review
Lexus has long realised that it needs to do something different if it's to effectively take on the premium German brands. Well, that's certainly what's it's done with this car, the LC Coupe, here lightly revised. It's come equipped to take on the luxury coupe segment's very top contenders, with drive dynamics that work on the track as well as on the highway. Plus there's styling that'll cause a stir in the High Street, a gorgeous cabin and hi-tech hybrid power if you want it.
Background
A large, luxury coupe ought to make you feel very special indeed. This one, the Lexus LC Coupe, very definitely will. This is a large, super-luxury 2+2 that targets BMW's 8 Series as well as cars like Porsche's 911 and the Mercedes-AMG SL. It's a car that the brand hopes will change the way buyers perceive this marque. The claim is that handling will excite in the way that no Lexus (bar perhaps the LFA) ever has before. And the styling has a raw, direct feel that's a world away from previous coupes we've seen from the brand. There's a choice of V8 or V6 hybrid power and just about all the interior toys you could want. It's a desirable package, especially in this improved form that sees handling changes aimed at pleasing enthusiastic drivers.
Driving Experience
There are two petrol engines on offer. The LC 500h variant gets a 3.5-litre V6 hybrid unit offering 354hp and uses a Multi Stage Hybrid System with an auto gearbox that now downshifts more dynamically. Alternatively, there's a LC 500 derivative under the bonnet of which beats a 5.0-litre V8, a modified version of the powerplant Lexus uses in its RC F model. In this form, it produces 464hp at 7,100rpm, so the LC doesn't want for pace. 62mph is reached in just 4.4s and if you've a stretch of unrestricted autobahn handy, the top speed is 168mph. This V8 uses a 10-speed Direct Shift auto gearbox which at mid-throttle speeds in this revised model allows engine revs to increase in the range to heighten the feeling of acceleration you get before the next gear is selected.
As usual with a Lexus, there's a range of selectable driving settings - six in total - and of these, the one you're going to want to try most is 'Sport S'. This should be ideal for your favourite back road, delivered crisp, sharp responses from the adaptive suspension and that sophisticated auto paddleshift gearbox.
For the latest model year, detailed adjustments have been made to suspension systems, steering, wheel hubs and engine mounts to improve responsiveness and give the driver a stronger sense of the car being planted on the road. The brake-by-wire system has been retuned for a more natural, seamless feel, and the 10-speed automatic transmission's shift control has been revised to better anticipate the driver's intentions when in D mode. Selecting the Sport S and Sport S+ drive modes produces a sportier feel with the transmission (in D mode) selecting the optimum gear for acceleration and deceleration, and performing downshifts under braking. The V8-powered version has a new Expert drive mode, suitable for track driving, which turns off the car's traction control system. In the LC 500h hybrid electric Coupe, the cells in the lithium-ion battery have increased capacity. This allows for quicker power delivery, which in turn improves responsiveness and acceleration feel.
The overall result of all this should achieve a good balance of what segment buyers will be looking for. That means something sharper than you'd get in, say, a Mercedes' SL or a BMW 8 Series but a little more comfort-orientated than you'd find in, say, a Porsche 911 or a Jaguar's F-TYPE.
Design and Build
This large, luxury 2+2 coupe offers a much edgier look from Lexus than we've seen in any of the company's previous models and is also available in Convertible form. The aesthetics of the coupe variant we look at here have been based on the marque's 'LF-LC' concept car, first shown at motor shows back in 2012 and under the sharply-creased bodywork lies a stiff GA-L ('Global Architecture - Luxury') platform
It's a passionate design, from the distinctive mesh spindle grille at the front to the blacked-out rear pillars that create the effect of a floating roof, while chrome mouldings echo the curving lines of a traditional Japanese katana sword. At the rear, the light clusters have an illumination sihgnature replicating the after-burners of a jet. And at the front, the triple-LED headlamp units are half the size of conventional ones.
Inside, Lexus has updated the cabin with its latest 12.3-inch central touchscreen, now positioned 86mm closer to the driver for easier operation. This comes with "Hey Lexus" voice control, cloud-based navigation and wireless smartphone-mirroring (though only for 'Apple CarPlay'). As before - and as you'd expect - the materials and finishing are faultless, as is the gadget count. The driver's cockpit has been ergonomically designed to instil confidence and invite spirited driving, with an intuitive layout of the controls and a well-judged seating position. The driver's hip point has been located as close as possible to the coupe's centre of gravity, maximising direct feedback of the vehicle's dynamic performance. And the upholstery has a two-part construction that provides a seatback that drapes over the shoulders, then wraps round the back, with a structure designed to hold the driver securely when cornering at speed.
As with any 2+2 sports coupe, space is tight at the back, even if the intended rear occupants are children, but Lexus has worked hard to make rearward access easy. Boot space is limited, 197-litres in the V8, a figure which falls to just 172-litres in the LC500h hybrid. Nor do you get folding rear seatbacks to extend trunk space.
Market and Model
Regardless of whether you choose the LC 500 V8 or the LC 500h V6 hybrid, the pricing is the same - starting from around £95,000. There are three trim grades - standard, 'Sport Pack' and 'Sport Plus Pack'. There are also exclusive 'Black Inspiration' and 'Ultimate' versions that feature a new carbon fibre rear spoiler, using aeronautical design technology developed through Lexus's partnership with competition flyer Yoshihide Muroya.
With the LC 'Sport Plus' grade, buyers get the Lexus Dynamic Handling system. This set-up aims to provide the LC with a higher level of handling in all driving scenarios, achieved through the co-ordination of the car's Variable Gear Ratio Steering (VGRS), Dynamic Rear Steering (DRS) and Electric Power Steering (EPS) functions. The result is supposed to be ultimate steering response in everyday driving, true to the driver's inputs, with a high feeling of rear tyre grip and instantaneous response in high-speed cornering, giving a greater feeling of security.
By equipping the LC with a limited-slip differential, Lexus allows the driver to enjoy secure acceleration while cornering; co-operation between the new Vehicle Stability Control (VSC), DRS and the LSD is designed to counteract over- or understeer to help the car keeps to its intended line while communicating a natural feel to the driver.
For this improved model, the 'Lexus Safety System+' active safety and driver assistance feature package has extended capabilities. The Pre-Collision System's functionality now includes detection of bicyclists in the car's path during daylight driving. New Intersection Turning Assist helps the driver make safer turns across junctions and Emergency Steering Assist automatically makes small corrective steering inputs if the vehicle unintentionally begins to move out of its traffic lane. Changes to the Road Sign Assist and Dynamic Radar Cruise Control allow for easy adjustment of vehicle speed when road limits change. The cruise control also has a new Curve Speed Reduction function, which automatically adjusts vehicle speed appropriate for an approaching bend.
Cost of Ownership
You're going to need deep pockets to run an LC 500 V8 model; expect a combined fuel consumption figure of 24.3mpg (NEDC) and a CO2 return of 265g/km (NEDC). Obviously a better bat in this regard will be the LC 500h hybrid, the variant that the majority of UK buyers will choose. For that, you're looking at 34.8mpg (NEDC) and 150g/km (NEDC).
Low maintenance requirements have been built into this model's Hybrid Synergy Drive system. As part of this, there's no starter motor or alternator to go wrong, no drive belts to break, a maintenance-free timing chain, no particulate filter to get clogged up with diesel fumes and of course, thanks to the CVT auto gearbox, no clutch either. The Hybrid set-up has a good record for minimising tyre wear and its battery will last the life of the car. Plus the regenerative braking set-up helps extend the life of the brake pads.
What else? Are you worried about the complexity of the hybrid system? Don't be. There are over 8 million Toyota-engineered hybrids reliably pounding global roads and the facts are that Hybrid technology generates fewer warranty claims than conventional petrol or diesel engines do. Anyway, the hybrid system gets its own five year warranty and you can choose to further extend this every year in the first decade of ownership, with no limits on total mileage.
Summary
This LC, we're told, has been 'engineered for a new era', especially in this lightly improved form. It's been styled that way too - and fashioned with a painstaking attention to detail that sets it apart, even amongst other desirable large coupes in its exclusive GT market segment. It is, without doubt, is the most interesting car that Lexus has ever made. And it's what you get when you appoint a former Chief Designer rather than a conventional boardroom executive to lead a car company. Akio Toyoda assures us that from now on, the Lexus brand will be emotive and unique and on this showing, you're tempted to believe him.
In summary, we're in no doubt that this is the kind of car Lexus should be making. Something different in concept and execution to what's on offer from the European premium brands the marque has never quite conquered. Most people likely to buy one of these will probably have decided to do so long before they get behind the wheel. This model does, after all, have that 'want one' factor. As, going forward, every Lexus should.