Unless you've been living in a cave for the last five years, you're likely to have heard about the car industry's move towards a more environmentally-friendly, electrified future.
Alongside pure electric cars, hybrids and plug-in hybrids are an important part of this shift towards greener vehicles. But what is a hybrid car and should you buy one?
To help you get up to speed, here's everything you need to know about hybrid cars.
What is a hybrid car?
A hybrid car is a vehicle that typically combines a conventional combustion engine (usually petrol-powered) with an electric motor.
The combustion engine charges the car's batteries, with the electric motor usually kicking in when extra power is needed, such as during acceleration.
Cars use the most fuel when you've got your foot on the floor increasing speed, so using an electric motor to aid the combustion engine helps make them more efficient.
Most hybrid cars recharge their batteries by collecting wasted energy from elsewhere.
For example, hybrids use something called regenerative braking, which captures the kinetic energy released during braking and uses it to charge the batteries.
The engine also shuts down automatically when this occurs, saving fuel and cutting emissions.
Many hybrid cars, including the popular Toyota Prius, can run on electric-only power for short distances, which can be handy if you want to leave early in the morning without waking up your neighbours.
Find the best EV lease deals today with the RAC
What is a plug-in hybrid?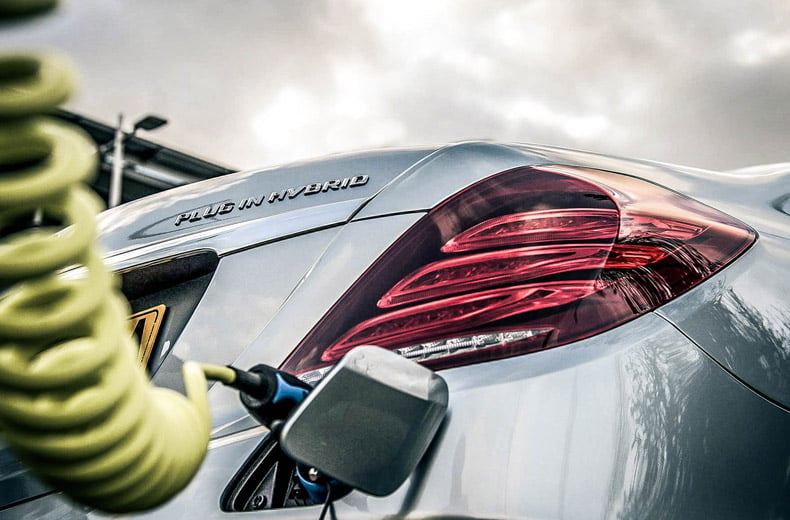 A plug-in hybrid electric vehicle (PHEV) is quite simply a hybrid car you can plug in, meaning the battery can be charged from an electric outlet such as a public charge point or even a three-pin socket in your garage.
Plug-in hybrids can travel further using only electric power than conventional hybrids, although not as far as pure electric cars (Battery Electric Vehicles or BEVs).
Most PHEVs have an electric-only range of around 30 miles, although some models like the Hyundai Santa Fe Plug-in Hybrid, Toyota RAV4 Plug-in Hybrid and Volkswagen Golf can travel closer to – or more than – 40 miles.
In real terms, this means if you can charge your plug-in car at home or work, and have a round-trip commute of around 30 miles, you'll be able to run a PHEV on electricity most of the time. Doing so could slash your fuel bills.
However, should you need to complete a longer journey and cover more miles, the petrol engine is there and can be refuelled as normal.
Breakdown cover from just £7.95 a month*. Plus up to £150 of driving savings!
What are self-charging hybrid cars?
'Self-charging hybrid' is often used as another term for non-plug-in hybrid cars, which use one or more electric motors to improve the performance of the car's combustion engine.
Unlike a PHEV, these 'HEV' hybrids cannot be plugged in to charge them up. Instead, energy is generated through the vehicle's engine or brakes, meaning they 'self-charge' while you drive.
What are mild hybrid cars?
Powered by petrol or diesel engines, 'mild hybrid' (MHEV) cars have a very small hybrid system, powered, in most cases, by a lithium ion battery.
Like a 'self-charging hybrid', mild hybrid cars convert kinetic energy generated when slowing down into electric energy, which is stored in the battery.
This is then used by the electric motor to assist the combustion engine during acceleration to improve fuel economy. Unlike HEVs and PHEVs, MHEVs can't run on all-electric power.
Popular mild hybrid cars include versions of the Ford Fiesta and Puma, as well as the Suzuki Ignis and Swift.
How popular are hybrid cars?
The last decade has seen the number of alternative-fuel cars on our roads grow steadily. And the government's announcement that the sale of new petrol and diesel cars will be banned from 2030 has spurred further growth.1
At the time of writing (August 2021), figures from the Society of Motor Manufacturers and Traders (SMMT) show that new UK car registrations are 24.9% up during 2021 compared to 2020, and hybrid cars posted a strong growth in registrations.
At the same time, registrations of plug-in hybrid vehicles are up 151.4% on 2020 figures (with total sales of 68,137), with new petrol-electric hybrid car registrations up 67.9% year-on-year to 87,261.
Even mild hybrid registrations have risen, with the petrol MHEV total up 203% on 2020, and diesel MHEVs up 152.4%.
Hybrid vehicles of all types now account for 33.7% of the overall UK new car market. As more manufacturers sell hybrid cars, this will continue to grow.
Are hybrids cheaper to run?
Whether hybrids are cheaper to run largely depends on you, and how you use your car.
One of the main benefits of a hybrid car is the improved fuel economy, with hybrids using up to 30% less fuel per mile than conventional vehicles.
If you live in a city, have regular access to charging facilities and most of your journeys are less than 30 miles, a plug-in hybrid could cut your fuel costs even further as much of your driving will be done on electricity only.
However, be aware that when their batteries run out of electricity on longer journeys, PHEVs essentially become heavy combustion-engined cars that will actually return worse fuel efficiency than their non-hybrid counterparts.
This means if you spend a lot of time on the road, particularly driving at higher speeds, a hybrid may not be the right choice for you and it could be cheaper and more energy-efficient to choose a modern and 'cleaner' petrol or diesel engine instead.
Are hybrid cars reliable?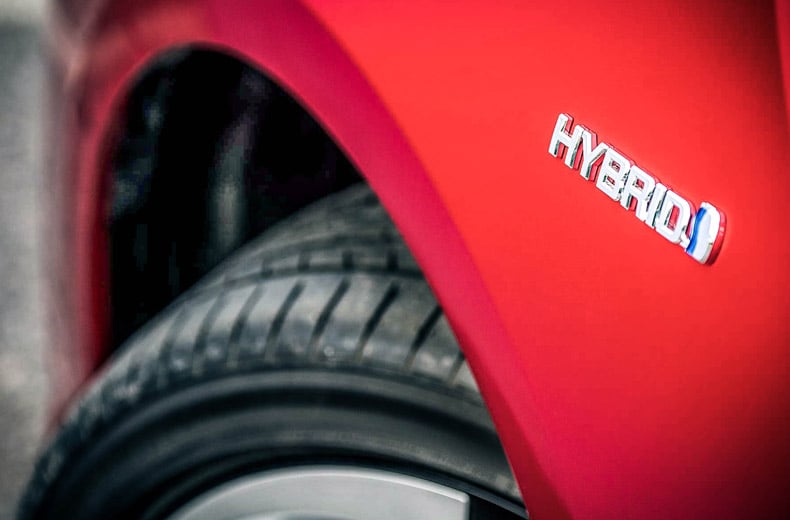 In a word, yes. However, don't forget that as with any type of car, reliability will vary between makes and models.
Although hybrids have two power sources (a petrol or diesel engine, plus an electric motor), that doesn't mean they're twice as likely to break down compared to either fully electric or solely fuel-powered vehicles.
In fact, hybrids are often more reliable than conventional alternatives, as the petrol or diesel engine doesn't run when you're driving slowly or in urban environments. This means a lot less wear and tear on the engine.
It's a similar story with brakes, too. Hybrid cars use regenerative brakes that help them generate energy. Unless you have to brake suddenly, you often won't need to apply the foot brake.
It's possible you could drive around all day without using your hybrid's traditional brakes, with the result that they'll need servicing less often.
Do I pay less tax if I buy a hybrid?
Previously, there were a number of tax advantages available to those buying hybrid and plug-in hybrid vehicles, but many of these have been scaled back or cut completely in recent years.
Before new car tax rules were introduced in April 2017, new hybrids and PHEVs were eligible for free car tax (i.e. annual 'road tax') if they emitted less than 100g/km of CO2.
This exemption is now only available for new zero emission, pure electric cars.
However, used hybrids and PHEVs registered before 2017 are still subject to the old car tax system, meaning they are still free if they emit less than 100g/km of CO2.
New hybrids and PHEVs costing less than £40,000 cost a flat £145 to tax after the first year, £10 less than their petrol or diesel equivalents.
For cars costing more than £40,000, the premium tax levied from years two to six is now £335 a year.
Do I get a discount if I buy a hybrid?
Before the government controversially scaled back its so-called 'green grant' scheme in October 2018, buyers of hybrid and PHEV cars could claim money back when they bought a new vehicle.
Hybrids and PHEVs were previously eligible for grants of up to £2,500 until the Department for Transport announced all hybrid and PHEV cars were to be removed from the grant scheme.
Pure electric cars are still included, although the maximum grant owners are able to claim has been cut from £4,500 to £2,500.
At the time of the announcement, RAC Head of Roads Policy Nicholas Lyes criticised the decision to cut the grants, calling it a major blow for those looking to purchase a more environmentally-friendly car.
He said: "[This] makes little sense when we need to focus our efforts on lowering emissions from vehicles. Of particular concern, some popular zero emission capable plug-in hybrid models will lose their plug-in car grant altogether."
Why aren't diesel hybrid cars more popular?
There are a number of reasons why most hybrid cars use a petrol engine, rather than diesel.
Firstly, many hybrid buyers are looking for a more environmentally friendly drive. The bad press around diesel cars and their NOx emissions has thus significantly damaged sales of diesel-electric hybrids.
In addition, a diesel engine kicking in and out while working alongside an electric motor doesn't provide the same relaxing around-town driving experience as a petrol-electric hybrid.
What are the best hybrids on the market?
Deciding which hybrid or PHEV is right for you largely depends on how you use your car, although with more and more manufacturers introducing hybrid models to their range, the choice continues to grow.
In recent Euro NCAP safety tests, petrol-electric versions of the Renault Captur, Skoda Octavia and Volkswagen Golf all scored the maximum five stars, gaining between 92-96% for adult protection and 83-89% for child protection.
The ever-popular Toyota Prius is the world's best-selling alternative-fuel vehicle and it remains one of the smoothest hybrid drives.
One of the trailblazers of the electric vehicle market, the Prius is available as both a hybrid and a PHEV and has some of the lowest CO2 emissions in its class, along with very low levels of harmful NOx.
The plug-in Mini Cooper SE Countryman is one of the more entertaining PHEV drives. With an all-electric driving range of 22 miles, it could mean your daily commute is emissions-free.
Do hybrids hold their value?
Although both hybrids and PHEVs are more expensive to buy than their petrol or diesel counterparts (up to 20% more in some cases), thanks to higher resale values you might recoup a lot of this extra cost when you sell.
With low running costs and high levels of reliability, hybrids and PHEVs are very much in demand on the used car market, and numbers have grown in recent years as more manufacturers embrace hybrid technology.
Toyota and Lexus – two brands that have dominated the hybrid market over the last decade or so – are generally viewed as the best at holding their value.
The RAC is leading the way when it comes to supporting drivers in the switch to electric vehicles.
An ever-increasing number of our patrol vans have built-in emergency mobile charging systems capable of giving an out-of-charge electric car enough power to be driven a short distance home, or to a working charge point. Our All-Wheels-Up recovery system also allows our patrols to safely rescue electric cars with no need for a flatbed.
Find out more about the RAC's electric car breakdown cover.
Return to the RAC Drive Electric cars hub
Read our guides on choosing, charging and running an electric car.
Running a car isn't cheap, but there are some easy things you can do to keep your costs down. Get these tips and more useful driving articles sent straight to your inbox now.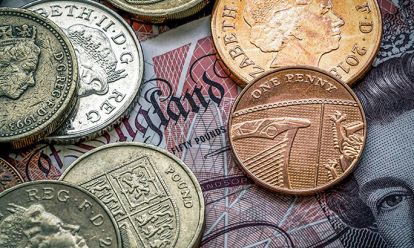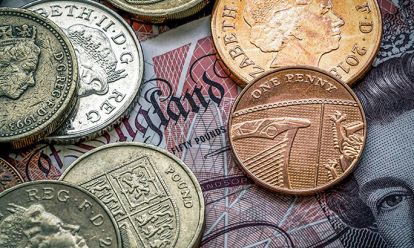 1 https://www.gov.uk/government/consultations/consulting-on-ending-the-sale-of-new-petrol-diesel-and-hybrid-cars-and-vans/outcome/ending-the-sale-of-new-petrol-diesel-and-hybrid-cars-and-vans-government-response