Electric Car Charging Points
A home charge point makes owning an electric car so much easier and cheaper. You can stop planning every trip around charge point locations and make sure your electric vehicle is fully charged before every journey. In partnership with British Gas, the RAC can help you to select and install a charge point at home.
UK-wide coverage
British Gas have a national network of engineers covering the whole of the UK*
3-year warranty
Your charger is rigorously tested and comes with a 3-year warranty
Digital support
Rather than the hassle of an engineer coming to your home, home surveys are done virtually
What's included with your home charge point?
A 7.4kW home electric car charger
Installation by expert British Gas engineers
3-year warranty
24/7 warranty support
Smart control of your charging, from your phone with the Hive app
The home charge points you can choose from
You have the choice of two fantastic chargers from Alfen, one of Europe's largest charger manufacturers.
Alfen Eve S-Line Untethered
(removeable cable, not included)
Hive app managed charging
Alfen Eve S-Line Tethered
Hive app managed charging
*Prices are inclusive of VAT; charger make and model subject to change. Excludes any additional work required by the Distribution Network Operator/DNO.
How you can use the Hive app with your home charge point
You'll have full control of your home charge point with the Hive app. It makes charging more convenient and efficient, helping you save money. Just park, plug your charger in and control the charging through the app.
| | |
| --- | --- |
| Control charging | Manage your charger from your smartphone |
| Charger updates | Check if your charger is plugged in and how fast it's charging |
| Save money | Monitor your spending and set to automatically charge when the rate is cheaper |
| Monitor your charging | See your daily, weekly and yearly charging, in cost and kWh |
| | Optimise your battery life by setting charge limits in the app |
How installing a home charge point works
It usually takes around 6-8 weeks to install your home charge point. This is because we need to get permission to connect to the electricity grid from your Distribution Network Operators (DNO). We've made this process as simple as possible.
Quick questionnaire
Answer some simple questions about your home and electric car
A virtual check-in
Sometimes we'll have a short video call with you to check your home electrics and preferred install location
We'll do all the paperwork
We'll contact the DNO for you and arrange everything that's needed for your installation
Installation
It normally takes just a few hours to install at your home – then you're ready to start charging!
Read more

about electric cars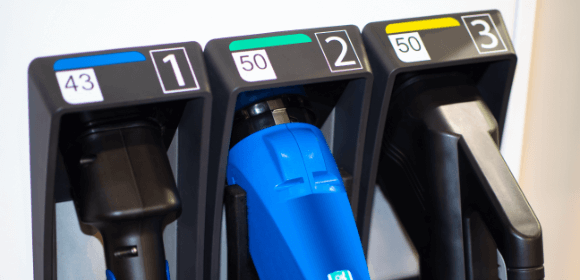 What are the different types of electric chargers and connectors?
Use our handy guide to make buying electric chargers simpler.
What EV tariffs, installers and suppliers are there?
Find out more about how to install a home charge point.
RAC Recharge - Electric Car Tariff
You could save on your electricity bill with reduced overnight rates by switching to an RACe tariff
Electric Car Breakdown Cover
You'll be in safe hands with the RAC, thanks to the EV Boost technology in many of our patrol vans
Electric Car Insurance
Find out why the RAC is a fantastic choice for your electric car insurance
Answering your

questions

on charge points
Q.

What's the difference between a tethered and untethered unit?
Tethered chargers have a fixed cable in the charger which you can't remove, whereas untethered chargers have a Type 1 or Type 2 socket to plug your charging cable into. This means you can unplug the cable from the charger when your charging's finished.
Q.

What's the OZEV Grant?
It's a government grant to reduce the cost of installing an electric vehicle charge, provided by OZEV (the Office for Zero Emission Vehicles) as part of the Electrical Vehicle Homecharge Scheme. See a list of requirements.
The OZEV grant is a government scheme which contributes £350 to the cost of your EV charger and installation.
If you haven't yet purchased EV charging, we're not likely to be able to complete installation before 1st April 2022. On that date a new scheme comes into place which will help apartment owners and tenants with the cost of their EV charger, but homeowners with off-street parking will no longer qualify.
Find details of the new scheme. If you think you might qualify, please let us know as soon as you place your order.

For more information please visit the OZEV website.
Q.

Is my home eligible for a charger?
It's best to get in contact with us to see if your home is eligible. But in general, homes built before 2008 may need some additional work before a charger can be installed. And if you live in a high-rise apartment and not on the ground floor it may not be possible as it's likely you don't own the wall the charger will be placed on.
Q.

Will I need to have a dedicated parking space?
Yes, homes need to have designated, private off-street parking directly linked to the home. You wouldn't be able to install a charge point if it means running cables across frequently used pathways because of safety concerns. Please note, you will also need a dedicated parking space to qualify for the OZEV grant.
Q.

If I don't own my home, can I have a charger?
If you're renting or own a leasehold, you'll need to get permission from the landlord or freeholder before getting a home charge point installed.
Q.

Can a charger be installed in a flat or apartment?
If you have shared parking, rather than your own dedicated parking space, we're unable to install a charge point for you right now. Generally, if you live in high-rise apartments or flats you don't own the wall the charger will be mounted on, which is what can stop you being eligible.
Q.

How long does it take to install a home charger?
After your Virtual Home Check is completed, it usually takes around 2-4 weeks for your charge point to be installed as we'll need to get permission from the DNO. Once approved, standard installations usually take 2 hours, but this depends on the home.

Q.

What's the DNO and how long do they take to approve applications?
The DNO stands for the Distribution Network Operators. They're licensed to distribute electricity in the UK and own the electrical services powering your home.
They have 10 business days to respond to the application. If the DNO need to investigate more before approving, they'll need to contact you directly to chat through more details.
Q.

Can I cancel my order?
Yes, you'll have a "cooling off" period, so you'll be able to cancel the agreement as long as it's before the installation has been completed.
Q.

What's a Load Management Device?
The DNO has a maximum load they allow a domestic property to have, which is normally 60, 80 or 100 amps. If you can't upgrade the allowable load of the home, you may need a Load Management Device. If this is the case, British Gas will install a Matt:e RC or TC, to disconnect the charger when the electrical load of the house exceeds a pre-set limit (defined by the DNO). This stops you having a costly and intrusive upgrade work to your electrical services.
Costs conducted by the DNO that aren't included in a standard install. For example:
Installation of an isolator switch if you're not a British Gas energy customer (regulator OFGEM needs energy supplier or DNO to complete)
Upgrading the main fuse (DNO needs to complete as it owns the local network)
Upgrading network infrastructure (DNO needs to complete as it owns the local network)
Additional work could include:
Earth Bonding
Replacing the main consumer unit
Groundworks, such as connecting cables to external buildings