Alongside hybrid and electric cars, Plug-in Hybrid Electric Vehicles (PHEVs) are helping to clean up our roads with their lower emissions.
PHEVs have batteries that can be recharged – hence their plug-in name. This means they can run on zero-emissions electric power for a certain distance (typically 30-55 miles), and are less heavily taxed as a result.
Here, we look at some of the best PHEVs available for drivers today.
Best family car plug-in hybrids
BMW 330e Plug-in Hybrid
The plug-in hybrid version of BMW's evergreen 3 Series is one of those rare cars that can cater for families, business users and be fun to drive out of town.
For starters, it has 292PS – good for 0-62mph in around six seconds – plus a punchy 420Nm of torque, and the option of rear- or all-wheel drive.
The plug-in hybrid BMW saloon can travel up to 36 miles on all-electric power. Combined with its petrol engine, it provides 372 miles of total range.
Even though the saloon has a decent 370-litre boot, the Touring (estate) version of the 330e is our pick. It can hold 500 litres of luggage.
Read our BMW 330e Plug-in Hybrid review.
SEAT Leon Estate eHybrid
Spanish car brand SEAT has a neat estate car tucked into its family of hatchbacks and SUVs – meet the Leon Estate.
Being part of the mammoth Volkswagen Group allows SEAT to pilfer the parts bin, and the eHybrid version of the Leon Estate uses a 1.4-litre turbocharged engine similar to the Golf GTE.
Mated to an 115PS electric motor and 13kWh battery pack, the Leon Estate PHEV has an electric driving range of up to 40 miles with 204PS of total power.
Charging the battery takes four hours using a home wallbox, and with 470 litres of boot space, there should be enough room for all the family paraphernalia.
Read our SEAT Leon Estate review.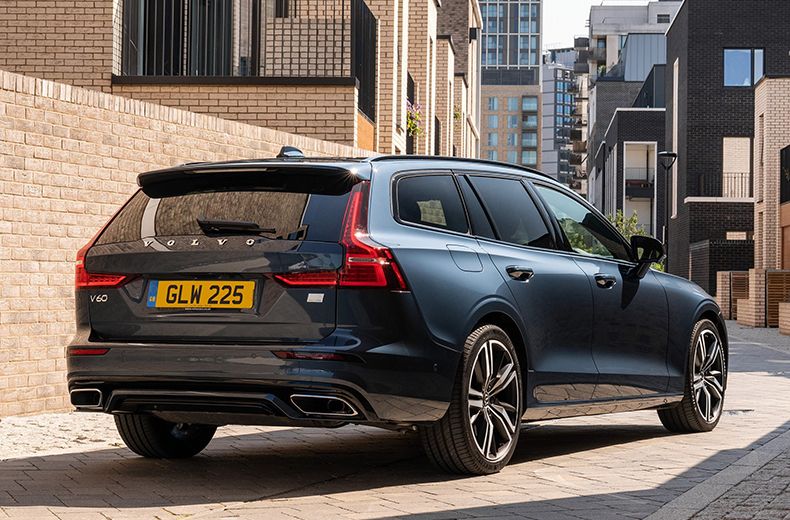 Volvo V60 Recharge Plug-in Hybrid
As well as its range of chunky SUVs, Volvo still also builds saloon and estate cars. The V60 is the estate version of the S60 saloon. Like other Volvos, there is a plug-in hybrid version that falls under the 'Recharge' banner.
The V60 Recharge has a 340PS petrol engine alongside an 88PS electric motor and 11.6kWh lithium-ion battery. This combination means the Volvo can travel up to 55 miles with no emissions.
All-wheel drive and a smooth eight-speed automatic gearbox help the V60 Recharge put down its power.
A Volvo estate has to be practical, and it's here the V60 PHEV scores particularly well. There's 529 litres of luggage space with the back seats in place, and 1,441 litres with them folded down.
Read our Volvo V60 Recharge Plug-in Hybrid review.
Best plug-in hybrid SUVs
Renault Captur E-Tech Plug-in Hybrid
The ZOE may be one of the most popular electric cars on sale, but Renault hasn't rested on its laurels when it comes to expanding its electrified range.
As well as hybrid versions of the Clio and Captur, there are also plug-in hybrid versions of the Megane hatchback and Captur SUV.
With the rear seats folded, the Captur PHEV can carry 1,118 litres of luggage, yet its relatively modest 4.2m length means it's wieldy enough to make city driving easy.
That's also helped by its powertrain. The Capture Plug-in Hybrid's 1.6-litre petrol engine is paired to two electric motors and a 9.8kWh battery. Quoted CO2 emissions are 34g/km, while electric range is up to 32 miles.
Ford Kuga PHEV
A popular SUV before its recent reinvention, the latest Ford Kuga offers even more choice – including mild, full, and plug-in hybrid options.
The most electrified Ford currently on sale, the Kuga PHEV can travel 35 miles on electric power. Emissions of 29g/km make it cheap to tax, too.
Its 2.5-litre petrol engine, electric motor and 14.4kWh battery produce 225PS. Like other plug-in hybrid cars, there is a choice of four driving modes that allow you to use electric power, the petrol engine, both power sources, or employ the engine to charge the battery for when you need to drive quietly and with no emissions.
Charging the battery takes as little as three hours from a home wallbox, and there's the usual practicality that has always served the Kuga well. The boot can hold 412 litres with the rear seats up, or 1,481 litres when they're folded down.
Read our Ford Kuga PHEV review.
The easy way to go electric. Get all the benefits of a brand new car, without the hassle of owning it. Find your brand new electric car today!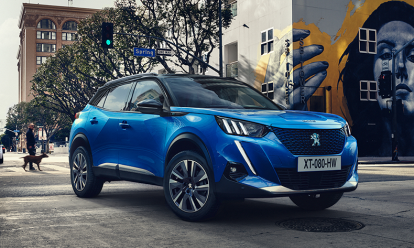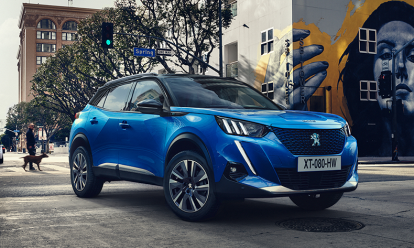 Toyota RAV4 Plug-in Hybrid
A car that almost single-handedly invented the compact crossover, the RAV4 gained hybrid power in 2012 and hasn't looked back since.
With CO2 emissions as low as 22g/km, the RAV4 Plug-in Hybrid is the flagship of Toyota's hybrid model line-up. Official fuel economy is stated as 282.4mpg, but you will need to keep the 18.1kWh battery charged up to achieve that.
At home with a wallbox, the charging process takes less than three hours. You can also use the Toyota MyT app to schedule and monitor charging remotely, and to pre-heat or pre-cool the cabin to save energy on the move.
The RAV4 Plug-in Hybrid can travel up to 46 miles on electric power. It's not quite so compacted any more, but that does help when it comes to space. There's 520 litres for luggage behind the rear seats.
Read our Toyota RAV4 Plug-in Hybrid review.
Audi Q5 TFSI e
German car maker Audi has embraced eco-friendly cars at an electrifying pace. The Q5 TFSI e is one of 12 plug-in hybrids it now sells.
There's a choice of two Q5 PHEV models. Both are powered by a 2.0-litre petrol engine and 142PS electric motor, coupled to Audi's famed Quattro four-wheel-drive system.
The 50 TFSI e quattro has 299PS, while the more powerful 55 TFSI e Quattro produces 367PS. A 17.9kWh battery helps the plug-in hybrid Q5 achieve an all-electric range of up to 37 miles.
If the Q5's SUV styling is too traditional for you, Audi also offers the Q5 Sportback. Its more rakish roofline gives a coupe-like look with minimal loss of practicality.
Read our Audi Q5 TFSI e review.
Performance plug-in hybrids
Peugeot 508 Peugeot Sport Engineered
The most powerful production car Peugeot has ever made, the 508 Peugeot Sport Engineered (PSE) is a four-wheel-drive PHEV – and the first model from Peugeot's new high performance division.
Featuring plug-in hybrid technology that will power Peugeot's future Le Mans racers, the 508 PSE has a 200PS petrol engine in addition to two electric motors.
Total power is 360PS, yet CO2 emissions are just 46g/km and the 508 can travel up to 26 miles in electric mode. Five drive modes – including Sport and 4WD – allow you to fine-tune the driving experience.
With torque of 520Nm and a 0-62mph time of 5.2 seconds, the plug-in hybrid 508 is a practical performance PHEV. Its saloon and estate (SW) body styles can both carry lots of kit.
Read our Peugeot 508 Hybrid review.
Porsche Cayenne Coupe Turbo S E-Hybrid
Porsche is known for its legendary sports cars, and that isn't going to change, even in the age of electric transport.
As well as the Taycan EV, the company produces a range of plug-in hybrid cars, and the Cayenne Coupe Turbo S E-Hybrid is one of the most powerful. It's also very practical, but if you need even more space, the Turbo S E-Hybrid also comes in regular SUV guise.
Performance is high on the agenda. The Cayenne Coupe delivers a total of 680PS from its twin-turbocharged V8 petrol engine and electric motor. A whopping 900Nm of torque rockets it to 62mph in just 3.8 seconds.
With its 17.9kWh battery, the Porsche PHEV can also travel up to 19 miles with zero emissions, and return official economy figures of between 52.3mpg and 58.9mpg.
Read our Porsche Cayenne Coupe review.
Volkswagen Golf GTE
The Golf GTI has been a byword for affordable and practical performance for almost five decades, and Volkswagen thinks of the GTE as an electrified GTI.
Which of course, it kind of is. First launched in 2014, the latest GTE now has the same 245PS output as the GTI. Its turbocharged 1.4-litre petrol engine is coupled to a 115PS electric motor and 13kWh lithium-ion battery for a 0-62mph time of 6.7 seconds.
The plug-in hybrid part of the Golf GTE means that as well as being quick, this PHEV is also efficient. Emissions are as low as 25-27g/km and it can run on electric power for 40 miles.
Outside, the GTE looks just like the GTI, but swaps red highlights for blue. It's the same on the inside, where it even has a blue version of the GTI's red-flecked tartan seats.
Read our Volkswagen Golf GTE review.
The RAC is leading the way when it comes to supporting drivers in the switch to electric vehicles.
An increasing number of our patrol vans have built-in emergency mobile charging systems that can give an out-of-charge electric car enough power to be driven a short distance home or to a working charge point.
Our All-Wheels-Up recovery system also allows our patrols to rescue electric cars safely without the need for a flatbed.
Find out more about the RAC's electric car leasing deals.
Going electric? Make the switch easy by installing a home charge point.