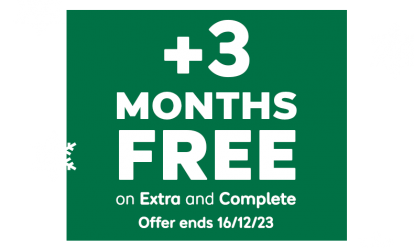 With 12 months of cover, new customers get an extra 3 months for free*.
*Added after 12 months, excludes Basic cover. New customers only. Ends 16/12/23, 7am.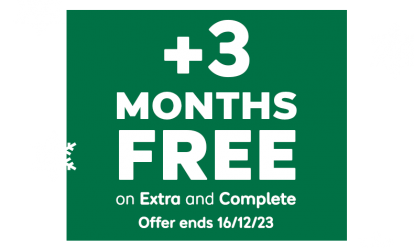 Renault's Captur brings PHEV plug-in tech affordably to the compact SUV segment. Jonathan Crouch takes a look.
Ten Second Review
Renault has been a market leader in delivering Plug-in hybrid technology in smaller cars - models like this one, the Captur E-TECH Plug-in Hybrid 160. This compact crossover offers a 31 mile electric driving range and super-low Benefit-in-Kind taxation exposure, both things common in this class and highly valued by potential customers. Here though, it's all presented with a combination of family friendly flexibility - the sliding rear bench for instance - and a bit of Gallic pizzaz courtesy of the available opportunities for bodywork and cabin customisation. Which all creates a car that's worth a second look.
Background
Slowly but surely, Plug-in Hybrid technology is beginning to get more affordable amongst family cars - and the list of choices available is gradually widening. If you want this kind of tech when the time next comes to swap your car or your lease, then here's one of the most affordable ways to get it - Renault's Captur E-TECH Plug-in Hybrid 160, the PHEV version of our market's favourite Renault model.
There are actually two Captur E-TECH hybrid models. The other is a more affordable variant you can't plug in, the E-TECH Hybrid 140, which uses the same powertrain fitted to petrol/electric versions of the Clio supermini and might actually be a better bet for quite a few customers perusing what's on offer here. Our focus in this test though, is on this Plug-in Captur 160 model, which thanks to its much larger 9.8kWh battery can offer the commuting distance all-electric driving range that its self-charging E-TECH showroom stablemate lacks. And, thanks to that, the kind of super-low CO2 reading that in turn, delivers a super-low Benefit-in-Kind tax liability.
Driving Experience
This plug-in Captur always pulls away on full-battery power. What then happens once you get going depends on how much charge there is in the battery and which of the various driving modes you've selected. There are three, 'Pure' (which engages all-electric drive) joined by 'Sport' (which is engine-only) and 'My Sense' (which is a hybrid setting engineered to use both power sources most efficiently). If, when in town for instance, you want the car locked into battery-only drive, then you'll activate this 'EV' button on the fascia. Otherwise, the hybrid 'MySense' drive mode will be your most flexible everyday setting choice, one that'll see the engine occasionally cutting in and out to help the battery until the electric range - WLTP-rated at 31 miles - is used up and full-time combustion power becomes necessary. The combustion unit in question is of 1.6-litres in size, which is paired with a 49kW electric motor and a smaller integrated starter-generator, which together draw their energy from a 7.5 kWh lithium-ion battery housed beneath the rear passenger seat and generate a combined output of 160hp.
The gearbox is an auto of course (but of the more unusual 'dog box' clutchless variety) and it offers an extra 'B' mode which maximises regenerative braking - to the point where you hardly ever have to use the actual brake pedal. Whatever your chosen transmission setting, nearly all the time when you're either off-throttle or slowing the car down, restorative energy is being fed back into the battery. Much of it is then used to aid acceleration, but if you want all of it to be saved for battery-only town travel when you'll most need it, then an 'E-SAVE' setting's available to allow for that. Inevitably, all of this clever tech carries quite a weight penalty (nearly 400kgs), which has an effect on both ride quality and cornering body control. But unless you go throwing the car about, you'll probably be quite happy at the dynamic balance Renault has achieved here.
Design and Build
There's very little to identify this E-TECH Captur model apart from its more conventional stablemates. It looks pretty smart because you have to have, at minimum, plush 'Techno' trim, which gets you 18-inch Pasadena diamond cut alloy wheels and full C-shape LED front signature lighting for the daytime running lamps. In MK2 form, this Captur is 110mm longer, 20mm wider and fractionally taller than before. At the rear, there's a smart set of C-shaped LED tail-lamps.
Inside, it's a bit easier to identify this E-TECH variant's plug-in origins. There's a provided 'EV' button to activate the 'PURE' mode that'll give you 100% electric drive (provided the battery's charged). And various EV-specific screen read-outs. This PHEV gets the brand's 10-inch TFT Driver information display digital instrument binnacle screen too. And there's a portrait-style centre infotainment touchscreen display that's 9.3-inches in size and is of course smartphone 'Apple CarPlay'/'Android Auto'-compatible. The fascia also features a floating centre console that increases storage space.
A couple of adults can be reasonably comfortably accommodated in the rear, which retains the normal Captur model's sliding rear bench. But cargo capacity is quite affected by the plug-in powertrain; with the sliding seat pushed right back, think in terms of 265-litres of boot capacity, extendable to 1,118-litres with the rear bench folded.
Market and Model
There's a choice of two Captur E-TECH trim levels - 'Techno' and 'RS Line'; think in terms of pricing in the £31,500-£33,000 bracket - which is similar to the sum being asked for rivals like PHEV versions of Kia's XCeed and Niro. Rivals like PHEV versions of Jeep's Renegade and MINI's Countryman look comparably priced too, but when specced to a comparable level as a Captur 'Techno' PHEV would cost several thousand more. A premium badged plug-in compact SUV like PHEV versions of the Mercedes GLA, the Volvo XC40 and the BMW X1 would cost £6,000-£8,000 more. Bear in mind though, that the self-charging HEV '145' hybrid version of the Captur prices from just £25,000 though.
Standard kit on the PHEV includes what Renault calls its 'Smart Cockpit', a key component of which is the 9.3-inch centre multimedia screen, the biggest ever on a Renault model. This vertical and subtly curved tablet visually enlarges the dashboard and lends the cabin a more contemporary feel. Turned towards the driver, this screen, with its EASY LINK connected system, comprises all the multimedia, navigation and infotainment features as well as the car's MULTI-SENSE driving settings.
Renault is offering 11 exterior colours and four contrasting roof finishes, which mean there are 90 different configurations for buyers to choose from. Base 'Techno' trim gets you 18-inch Pasadena diamond cut alloy wheels, upholstery with part-synthetic leather trim, a wireless phone charger and a 10-inch TFT Driver information display screen in the instrument binnacle. There's also ambient lighting, a reversing camera, front and rear parking sensors, auto high beam headlamps and an auto-dipping rear view mirror.
Cost of Ownership
We've already mentioned the 31 mile WLTP-rated all-electric driving range of this model: that rises to around 40 miles on the urban cycle. You can select an additional 'B' mode via the auto gearstick to increase regenerative braking energy harvesting. Like all PHEVs, this one can offer three-figure combined cycle economy (up to 217.3mpg) and a super-low CO2 emissions figure - in this case 30g/km. Which in turn will mean a far lower BiK tax rating (12%) than the one which would apply to a conventional petrol Captur (31%) or Hybrid Captur (26%). Enough to justify this PHEV model's price premium? That'll depend on your tax situation. Your first year VED payment will be £0. Charging time via a Type 2 (mode 3) cable is 3 hours - or 4 hours 15 mins from a domestic socket.
The E-TECH system's two electric motors are key to its efficiency. The first handles energy harvesting during braking and deceleration. The second serves as a starter to get the combustion-powered engine running and also supports Renault's innovative transmission system, developed from the brand's F1 racing experience. With no clutch, it handles the distribution of torque from different motors to the front wheels and optimizes energy output when changing gears. As for the warranty, that's good for up to four years or 100,000 miles. Years one and two are unlimited mileage. The PHEV system's battery has a separate 8 year/100,000 mile warranty.
Summary
As you'd expect from a brand that's been selling electrified vehicles for over a decade, Renault is well advanced with this technology and that shows with cars like this Captur E-TECH. It's one of twelve different hybrid-engined models the brand has developed and might well prove to be the most popular PHEV car the company makes.
There's no range anxiety, no curious styling, no confusing battery lease sums to grapple with. Just most of the advantages you'll want from electrified technology with few of the drawbacks you don't. It's not all rosy of course; there's quite a price premium to pay over a conventional petrol or diesel-engined Captur variant. And there'll be a few small practicality compromises to make. But if you can cope with that, then for the right kind of buyer, this right now might arguably be the most sensible compact SUV on the market.