A plug-in hybrid car, also known as a PHEV, bridges the gap between a battery electric car and a conventional car with a petrol or diesel engine.
As the name suggests, a plug-in hybrid can be plugged into the mains to recharge the battery. This should deliver between 20 and 30 miles of pure electric range, before the petrol or diesel engine takes over to complete the journey. You could, in theory, finish a commute or school run on zero tailpipe emissions, leaving the engine for longer journeys at the weekend.
The Mitsubishi Outlander PHEV is one of the most popular plug-in hybrid vehicles in the UK. Its 13.8kWh battery offers up to 28 miles of pure electric range, while CO2 emissions of just 46g/km deliver tax benefits for company car users.
Newer models are even more efficient. Take the BMW X5 xDrive45e: its 24kWh battery pack delivers up to 54 miles of electric range from single charge, with a 100 percent charge available in 6.8 hours when using a 3.7kW BMW home charging point.
Achieving the official figures very much depends on how you use the car. Plug-in hybrids have come in for criticism following reports that drivers were simply taking advantage of tax benefits and failing to recharge the batteries. This was debunked by a Mitsubishi survey which showed that 68 percent of Outlander PHEV drivers plugged in every day, while 90 percent of owners charged their vehicles at least two to three times a week.
The fact remains: you must recharge the battery to get the best out of a plug-in hybrid car.
The different types of electrified car
---
You shouldn't confuse a plug-in hybrid car with a hybrid electric vehicle (HEV) or mild hybrid vehicle (MHEV). We've explained the differences in our guide to the types of electric vehicles, but the key thing to remember is that a PHEV is the only hybrid that can be plugged into the mains.
In many ways, a plug-in hybrid could be viewed as a halfway house between a car with an internal combustion engine and an electric vehicle.
You get into the routine of charging the car overnight, get to grips with using the public charging network and discover how an EV could fit into your daily life without fear of running out of juice. Plug-in hybrids also tend to be more affordable than pure electric cars, so you'll be saving a little money.
It's worth remembering that the sales of new petrol and diesel cars will be banned in 2030, with plug-in hybrids facing the axe in 2035. If you're not ready to ditch petrol or diesel, a plug-in hybrid could offer the best of both worlds.
How to charge a plug-in hybrid car
---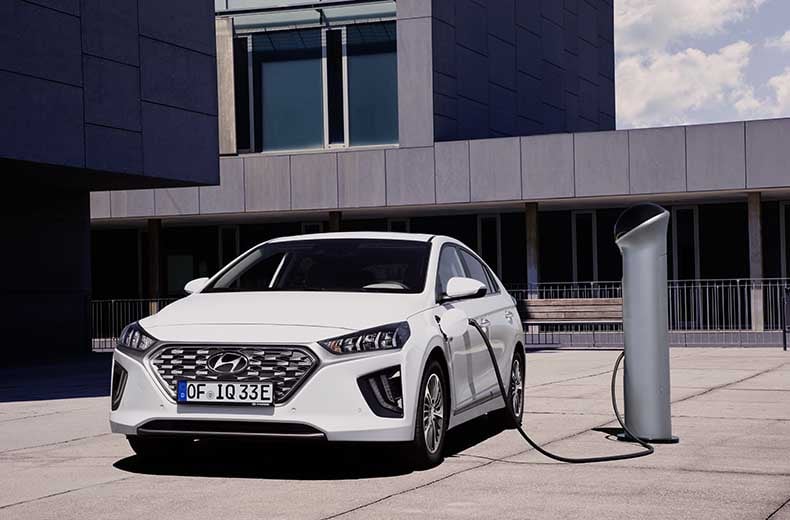 Charging a plug-in hybrid car works in much the same way as charging an electric vehicle. You won't achieve anything like the official range in an EV, but you will benefit from faster charging times.
The majority of plug-in hybrid cars are supplied with a charging cable, so make sure this is present when you're buying a used car. Replacements are available, but you'll need to spend £100 to £200 for a new one. Locating the car's charging port depends on the vehicle in question, but it's likely to be on the side or front of the car.
Although it can be plugged into a three-pin domestic plug socket, you're advised to invest in a home charge point. This method of recharging is faster and safer, and you benefit from the car's smart technology. Taking advantage of cheaper off-peak energy tariffs is an added benefit of using a home charge point (also known as a wallbox).
The cost and speed of charging a plug-in hybrid car depends on the size of the battery and the type of charger. As these British Gas figures show, it costs £1.68 to recharge the battery on a Mitsubishi Outlander PHEV. That figure is based on a rate of 14p per kWh. Shop around for a cheaper energy tariff and you could pay as little as 4.5p per kWh of electricity used.
It's worth noting that a larger battery means a longer charging time. The combination of a 24kWh battery and a lowly 3.7kW maximum charging speed in the BMW X5 xDrive45e means a full charge will take seven hours when using a home charger. This increases to 11 hours when using a three-pin plug socket.
The easy way to go electric. Get all the benefits of a brand new car, without the hassle of owning it. Find your brand new electric car today!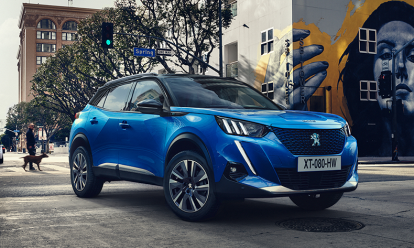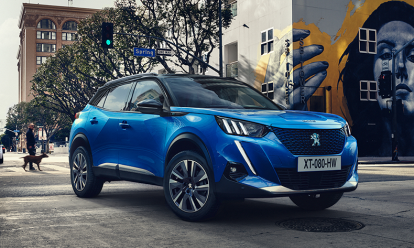 The advantages of a plug-in hybrid car
---
If you remember to recharge it overnight, a plug-in hybrid should be more efficient and economical than a conventional petrol, diesel or hybrid car. Take the Hyundai Ioniq Plug In Hybrid as an example. It offers 32 miles of electric range, a total range of 660 miles, CO2 emissions of 26g/km and combined fuel economy of 256.8mpg.
Now consider the Hyundai Ioniq Hybrid. You get a maximum of a couple of miles of electric range, up to 625 miles from the petrol engine, CO2 emissions of 102g/km to 105g/km and combined fuel economy of 61.4mpg to 62.8mpg. The plug-in hybrid variant is more expensive, but the running costs will be lower, especially for fleet users. The advantages are even more compelling when viewed in the context of an equivalent petrol or diesel car.
Although plug-in hybrid cars no longer qualify for the government's plug-in car grant or free VED (road tax), there are other tax benefits associated with running these vehicles. VED is free in the first year for vehicles emitting up to 50g/km of CO2, with the rate increasing to £15 for cars in the 51g/km to 75g/km band.
Only pure electric cars are free from year two, but drivers of plug-in hybrid vehicles get a £10 discount, taking the price down to £145 a year. There's an extra £335 a year for five years for cars with a list price of more than £40,000.
The company car tax benefits are even more significant. For cars emitting 1-50g/km of CO2, the benefit in kind (BIK) rate ranges from 2 percent to 14 percent, depending on the electric range. It means that a plug-in hybrid will be cheaper to tax than a petrol or diesel car.
From now until 24 October 2021, plug-in hybrid vehicles meeting the Euro 6 emission standard and emitting no more than 75g/km of CO2 and with a minimum 20-mile electric range qualify for the cleaner vehicle discount (CVD). This means they're exempt from the London Congestion Charge and Ultra Low Emission Zone (ULEZ) payment. Only pure electric cars will qualify from 25 October 2021.
There's no doubt that there's never been a better time to buy a pure electric vehicle. A good public charging network, realistic range estimates of around 250 miles, and affordable lease and finance deals combine to make EV ownership a realistic prospect for an increasing number of people.
There are, however, many drivers who aren't ready to take the plunge. A plug-in hybrid alleviates range anxiety and removes the reliance on the public charging network. Once the battery has run out, you simply use the petrol or diesel engine as normal before filling up at a conventional filling station.This safety net could be useful for drivers embarking on longer journeys, especially when venturing overseas.
The large battery pack adds a fair bit of weight to a vehicle, but many drivers enjoy the instant torque associated with an electric motor. The added bonus is near-silent running in towns and cities, especially when pulling away from junctions and traffic lights. EV mode is also ideal if you need to make a quiet exit from home (or you're arriving home late after the children have gone to bed).
As an aside, it's worth noting that plug-in hybrids are better suited to towing than their pure electric counterparts. The towing capacities might be down on rival diesel cars, but most plug-in hybrids should be up to the challenge of towing a caravan or trailer. The Range Rover Sport P400e has a towing capacity of 2,500kg, while the Porsche Cayenne e-Hybrid boasts an impressive 3,500kg capacity.
The disadvantages of a plug-in hybrid car
---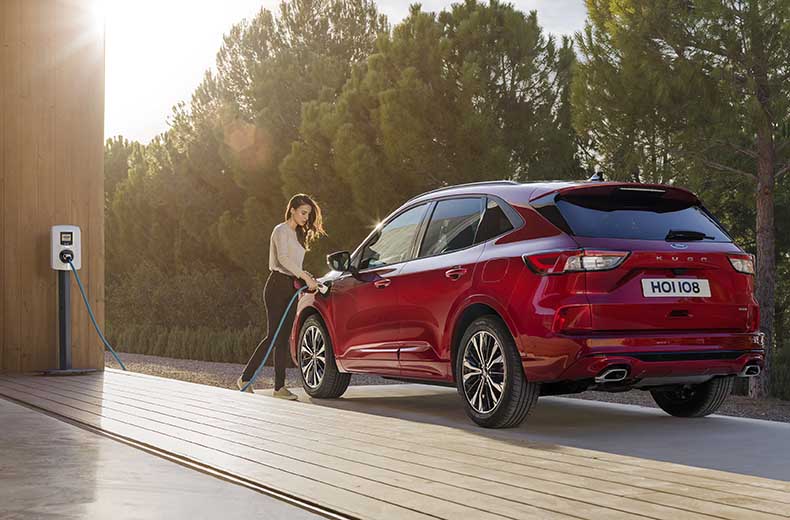 Plug-in hybrid cars must be charged regularly if you're to get the best from them. Otherwise, with the extra weight of batteries, they offer poorer fuel economy than a conventional car. If the battery isn't charged, you're simply carrying dead weight.
Cost is another issue. The Hyundai Ioniq Plug In Hybrid costs around £6,500 more than the Ioniq Hybrid, but only £100 less than the Ioniq Electric. Batteries, software and electric motors are expensive, so a plug-in hybrid variant will always cost more than an equivalent petrol or diesel model. A plug-in hybrid might be a good compromise between conventional and pure electric, but the cost edges it closer to the EV.
We've mentioned the added weight of the batteries, and while the instant torque is impressive, the extra weight does have a negative impact on the car's ride and handling. A firmer ride and less precise cornering are two drawbacks, although these issues also affect pure electric vehicles.
Conclusion
---
Plug-in hybrid cars offer the best of both worlds. Decent electric range for a typical daily commute and the safety net of a petrol or diesel engine for drivers who aren't quite ready to go full electric.
They're not for everyone. A diesel car or self-charging hybrid would make more sense if you spend most of your time on motorways or you don't have access to a home charger. These cars are cheaper to buy and offer excellent fuel economy.
If you're thinking of buying an electrified car, it would be worth looking at a pure electric vehicle. The government grant, incentives for buying a home charger, realistic range and an excellent charging network combine to make EV ownership a realistic proposition.
Remember to arrange some EV breakdown cover when buying your first electric car.
Return to the RAC Drive Electric cars hub
Read our guides on choosing, charging and running an electric car.
The easy way to go electric. Get all the benefits of a brand new car, without the hassle of owning it. Find your brand new electric car today!