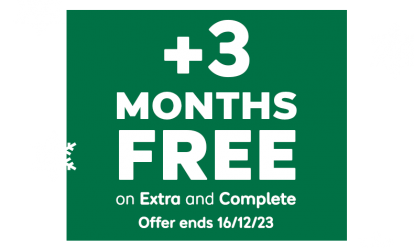 With 12 months of cover, new customers get an extra 3 months for free*.
*Added after 12 months, excludes Basic cover. New customers only. Ends 16/12/23, 7am.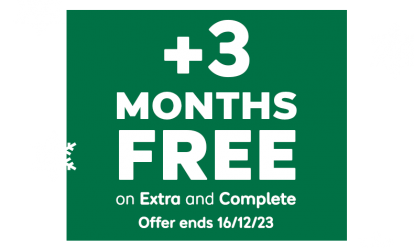 Peugeot's 508 Hybrid delivers plug-in tech from a brand keen to play the long game when it comes to electrification. Jonathan Crouch takes a look at the revised version.
Ten Second Review
Peugeot has high aspirations for its 508 medium range model, which means that it needs to offer cutting edge electrified technology - and does in this Plug-in Hybrid form which, like other 'R83'-series 508 models, has been significantly facelifted. There's a price to pay for the convenience of limited fuel-free mileage, but you'll gain some of the outlay back in lower taxation payments and petrol savings. Fastback and SW estate variants both feature with this set-up and there's premium packaging and appealing design to sugar the asking figures.
Background
Stricter emissions regulations have forced every brand to invest in electrified engine tech and it's been interesting to see how different brands have prioritised the different technology options the industry currently has to offer. For this Peugeot 508, the Stellantis Group chose to ignore the two self-charging options (mild and full-hybrids) and instead install a Plug-in Hybrid engine in the top versions, creating this Peugeot 508 Hybrid.
The same set-up is offered in the Lion brand's 3008 mid-sized SUV - and here in potent 360hp form in a top 'Peugeot Sport Engineered' AWD version. With the mainstream 508 Hybrid, the idea is to address a primarily business-orientated clientele attracted by the low taxation opportunity that models of this kind offer. People currently considering cars in this class like the Volkswagen Passat GTE and the BMW 330e.
Driving Experience
The PHEV tech adds a portly 280kgs to the kerb weight of the ordinary 508 Hybrid in 225hp form. The first generation 508 design was available in electrified form too, but that was a self-charging set-up mated to a diesel engine. In this 'R83'-series model, a 180hp 1.6-litre turbo petrol powerplant combined with an 8-speed auto gearbox is mated to a 110hp electric motor on the front axle powered by a 11.8kWh lithium-ion battery. When fully charged, this allows for 32 miles of WLTP-rated all-electric driving range.
You get four driving modes, with the ones you'll be using most of the time being the 'Hybrid' and 'Comfort' settings that choose the best mix of electric and petrol propulsion to suit the driving style whilst optimising efficiency, the latter softening the standard adaptive damping. The alternative settings are either 'Sport' (where the car combines the power of the electric and petrol motors to offer livelier performance). And 'Electric' (battery power only), in which guise the car is apparently able to run at up to 84mph. With the engine chiming in, 62mph from rest occupies 8.3s and top speed is limited to 155mph. The hybrid system's extra weight slightly blunts the handling but refinement is exemplary (even with the PureTech engine working) and the ride is superb. If you want to go faster in a 508 Hybrid, you'll need the pricey Peugeot Sport Engineered 360hp 4WD version, which trims the 0-62mph time to just 5.2s.
Design and Build
Unless you happen to be a Peugeot dealer or an ardent fan of the brand, you're unlikely to be able to tell a 508 Hybrid apart from a conventional variant at a glance. There's a special dichroic version of the Peugeot lion brand logo, some additional Hybrid badges stuck on the front wings, an extra left-hand filler flap for voltage charging and a cyan light that shines from the interior mirror when the car is in all-electric motion.
If you were familiar with the original version of this second generation 508, you'll immediately notice that the front end of this updated model has a considerably sleeker look. There are now three lighting 'fangs' and a redesigned grille, similar to that which features on the smaller 408, has gloss and textured black features, as well as the latest Peugeot emblem. Plus the narrow beady LED headlights now have standard-fit matrix tech. As before, there's a choice of either a 4.75-metre-long five-door hatch model (which the brand wants us to call a 'Fastback') or a swoopy 4.79-metre SW estate variant.
As before, the unusual style-led exterior looks are mirrored by an original interior, with a redesigned dashboard and centre console. The fascia's still highlighted, as mentioned in our drive section, by the usual Peugeot i-Cockpit dashboard design, plus there's a large 10-inch capacitive infotainment touchscreen angled towards the driver and a 12.3-inch head-up digital instrument display. The centre screen benefits from updated media tech, allowing for wider customisation options. The auto gear shifter's different too, switching from the previous olf-school 'trigger' to the more discreet finger-pull selector that now features on other Stellantis Group models. As before, the cabin can also feature the brand's 'i-Cockpit Amplify' system, which enables the driver to choose between two levels of ambience - 'Boost' and 'Relax'.
Because this design was created from the outset to accommodate battery power, there's no compromise in rear seat accommodation with this Hybrid variant and a couple of adults will be quite comfortable. Boot space is unaltered too, 487-litres in the hatch and 530-litres in the SW estate, with load capacity in the latter case extendable to 1,780-litres with the rear bench flattened. There's also a helpful compartment beneath the boot floor where you can store the charging cables, though you do lose the convenience of a spare wheel.
Market and Model
You'll need to be prepared to pay quite a premium if you want plug-in hybrid capability for your 508. Prices start at around £42,000 for the 'Allure Premium' variant and extend through mid-range 'GT' trim up to just over £45,000 for the top 'GT Premium'. That's for the five-door hatchback body style that Peugeot wants us to call a 'Fastback Coupe'. The alternative SW estate - likely to account for around 60% of the model mix - commands a £1,600 premium over its showroom stablemate. To save you doing the sums, that means the Hybrid kit adds around £7,500 on to the price of an equivalent conventional 1.2 PureTech 130 petrol model (or around £5,500 if you're comparing against the BlueHDi 130 diesel). For the top 360hp high performance PHEV 'Peugeot Sport Engineered' model, you'll need over £55,000.
All 508s have EAT8 auto transmission and there's a £1,600 premium for the SW estate. Even base 'Allure Premium'-spec gives you Connected 3D Navigation with voice recognition, automatic dual zone climate control and the 'Peugeot i-Cockpit' digital instrument binnacle screen. At the top of the range on plush variants, equipment runs to just about everything Peugeot could think of, including a superb 'FOCAL' surround sound Hi-Fi system, night vision and fully automated parking assistance. There's also a 360-degree colour camera system and a wireless smartphone charging plate to keep your mobile's battery topped up during long drives. The wrap-around seats offer five multi-point massage programmes, there's a range of premium and sophisticated trim and upholstery materials and you can have a panoramic opening glass roof.
All the usual drive assistance elements are included - and you can have level two semi-autonomous capability. Expect to find features like adaptive cruise control, automatic emergency braking, lane assist, rear parking sensors, a rear reversing camera and an automatic high beam.
Cost of Ownership
Let's get to the figures. We've covered the 32 mile WLTP-rated all-electric driving range; it's actually more like around 25 miles in real-world use. And we also ought to apply real-world thinking to projections of likely fuel economy because the fantasy-land official combined WLTP figures (up to 274.8mpg for the hatch) clearly aren't likely to be replicated by the average owner. As a feather-foot, we suppose 80-90mpg might theoretically be possible but your realistic average is going to be much less than that - and certainly less than you'd get from the equivalent diesel model. Rely on the petrol engine alone and you'd struggle to average 35mpg. WLTP emissions are rated at up to 23g/km for the hatch and 30g/km for the SW. Still, these stats will mean attractively low BiK figures. Or they will for the mainstream Hybrid model anyway. If you're set on the top 360hp PSE AWD version, the stats are rather different - 158.5mpg and 40g/km of CO2.
Bear in mind on mainstream variants that you'll need to find £500 extra to upgrade your 508 Hybrid to a model incorporating a 7.4kWh fast charger that would be capable of accepting charge from anything faster than a domestic three-pin socket. This halves charging time when charging with a typical garage 7kW wallbox. And it really ought to be standard. Charging the 11.8kWh battery takes 3 hours 45 minutes with a standard Mode 3 Type 2 cable - or 2 hours if the optional on-board charger has been fitted. You can use a provided smartphone app to set low-tariff charging times. Peugeot is offering buyers six months free use of the Polar public charging network but you won't be able to use the fastest rapid chargers.
Insurance is 31E-34E for mainstream variants; and group 41E for the PSE flagship model.
Summary
Peugeot has to produce cars like this 508 Hybrid. It doesn't necessarily have to sell a lot of them. Most of the brand's profit comes from small cars and LCVs: if models like the 508 can also sell, then so much the better. But they can't drag down the brand's across-range collective CO2 performance in a way that would these days deliver eye-wateringly high EU fines. So plug-in tech needs to be offered in this 508 model, even if high pricing means that the market for it is still quite small.
But we can see why you might want one, especially if you're seeking a stylish business conveyance and the current market trend for various flavours of SUV has passed you by. The taxation arguments are difficult to argue with and the attraction of mostly fuel-free commuting mileage is considerable. As with a 3008 Hybrid, we think that you need to stick with base trim for the financials to really make sense. And in this case, we'd opt for the practicality of the SW estate body style. With those caveats in place and a competitive finance deal on the table, this car starts to make some sort of sense. But if you don't agree, Peugeot won't worry too much. C'est la vie.