A hybrid is a car that combines a conventional combustion engine (usually petrol-powered) with an electric motor.
The engine charges the car's batteries, and the electric motor kicks in when extra power is needed, such as when accelerating. This helps make the car more efficient.
They're a great 'gateway' vehicle for drivers who want to go green, but still want the security of having a conventional engine to fall back on.
With so many models already on the market and many more releasing all the time, here's a look at some of the best hybrids available now.
Best hybrid small cars
---
Honda Jazz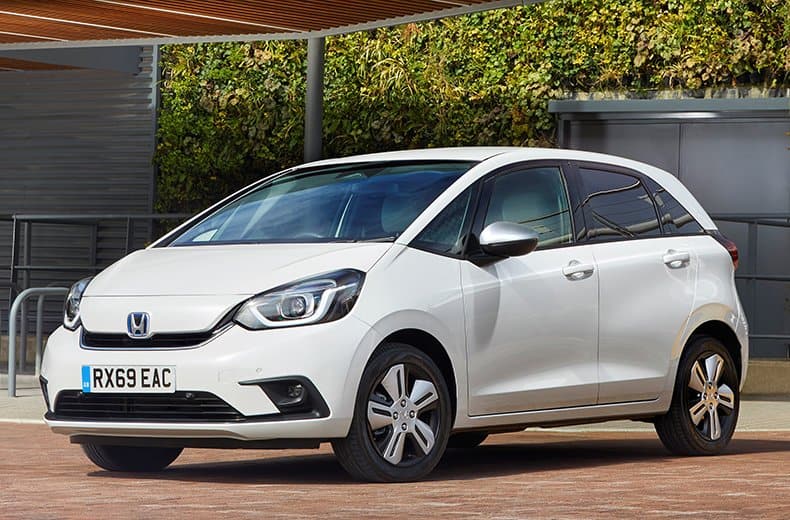 Like the Toyota Yaris Hybrid, the latest Honda Jazz has switched to a hybrid-only model range.
Using the same i-MMD full-hybrid system as the larger Honda CR-V, the Jazz's 'EV Drive' mode enables it to run on electric power only for very short distances.
Its 1.5-litre petrol engine is coupled to an 80kW electric motor. Power output is 109PS, and official economy is 62.8mpg with CO2 emissions of 102g/km.
An SUV-styled Jazz Crosstar is also available, with slightly higher 110g/km emissions and 58.9mpg economy.
Read our Honda Jazz review.
Renault Clio E-Tech Hybrid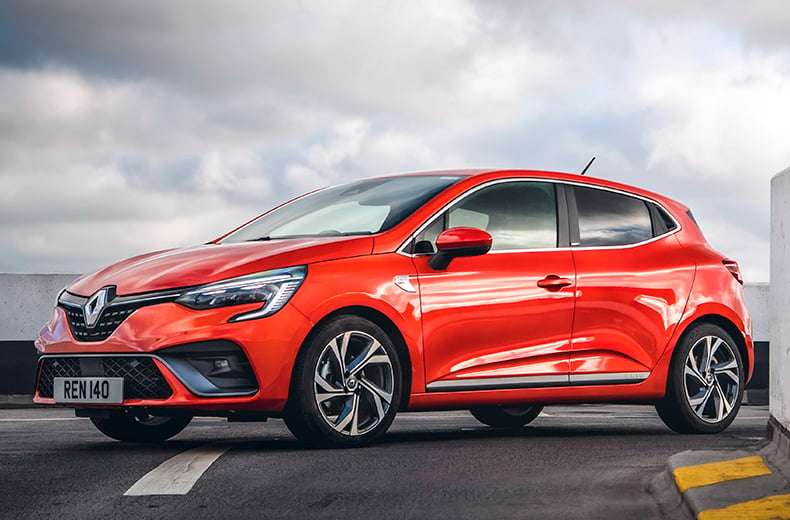 Powered by a 1.6-litre petrol engine, a pair of electric motors and a 1.2kWh battery, Renault's Clio E-Tech Hybrid automatically adapts to the road conditions and how it is being driven.
As with other self-charging hybrids, this means it switches between electric, hybrid and petrol modes. A 'B-Mode' for the gearbox increases the amount of regenerative braking to put more charge back into the battery.
All this helps save fuel and reduce emissions. The Clio E-Tech Hybrid produces only 98g/km of CO2 and returns fuel economy of up to 64.2mpg in official tests.
As well as the Clio, Renault offers a hybrid version of its Captur small SUV that uses the same technology.
Read our Renault Clio E-Tech Hybrid review.
Toyota Yaris Hybrid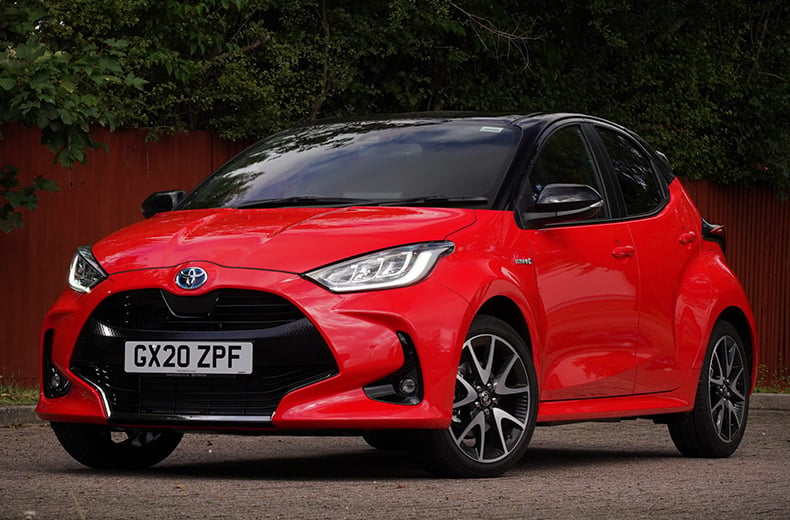 Toyota is one of the major players in the hybrid market, having first sold hybrid cars back in the late 1990s when it launched the original Prius.
Using fourth-generation hybrid technology, the Yaris is the entry-level model in the Toyota range.
The latest version is only available with a hybrid powertrain. Alongside the three-cylinder 1.5-litre petrol engine is a 59kW electric motor and 0.8kWh lithium ion battery.
This gives the hybrid Yaris 116PS and emissions of between 92 and 112g/km, depending on the model chosen. Official fuel economy ranges from 57.6-68.8mpg.
Read our Toyota Yaris Hybrid review.
Join the RAC and get breakdown cover. Our patrols fix 4 out of 5 vehicles on the spot, with repairs done in just 30 minutes on average.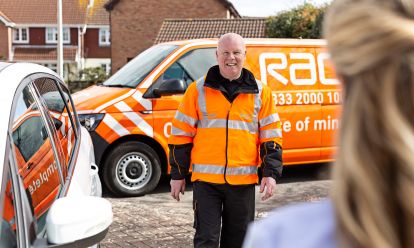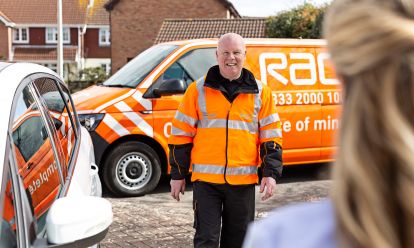 Best hybrid family cars
---
Hyundai Ioniq Hybrid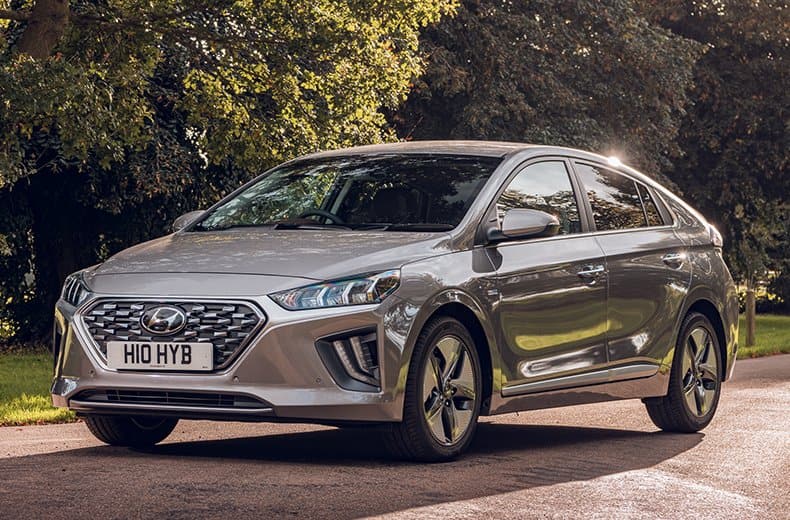 The Ioniq was not only the first model in Hyundai's green car push, but also the first to be launched in hybrid, plug-in hybrid and pure electric versions.
Similar in style to a Toyota Prius, the fastback design of the Ioniq is much sleeker than an SUV. It's therefore refreshingly different, if not perhaps as practical.
However, the swoopy-looking five-door body is very aerodynamic and efficient. CO2 emissions start from 102g/km, with fuel economy of 62.8mpg.
The Ioniq's 141PS self-charging hybrid powertrain consists of a 1.6-litre petrol engine, a 30kW electric motor and a 1.56kWh lithium ion battery.
Read our Hyundai Ioniq Hybrid review.
Kia Niro Hybrid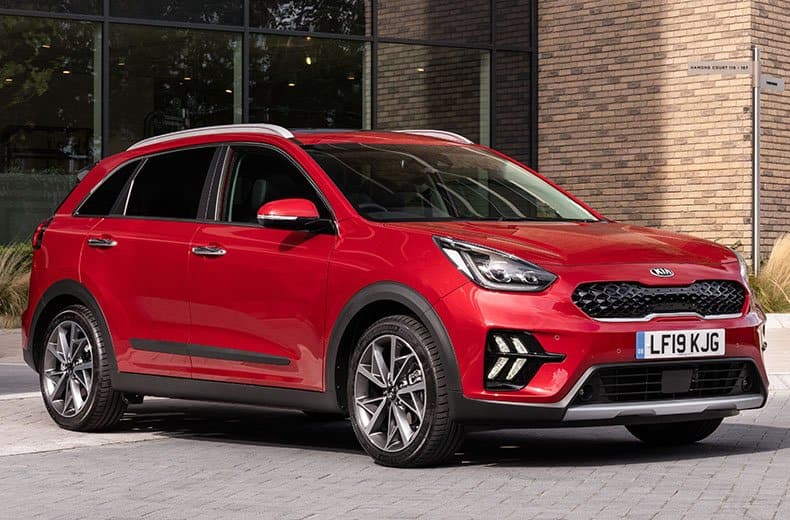 You can think of the Kia Niro as a sister car to the Ioniq. It uses the same engine – Hyundai is Kia's parent company – and posts very similar economy, emissions and power figures.
The self-charging Niro is more of a crossover SUV in style, though, and is both smart looking and practical, with a roomy interior and large boot.
The 1.56kWh lithium ion battery is located under the rear seat, but it doesn't dint practicality, so the Niro is well suited to family life.
In addition to the self-charging hybrid model, Kia also sells the Niro in plug-in hybrid (PHEV) and pure battery electric (BEV) versions.
Read our Kia Niro Hybrid review.
Subaru XV e-Boxer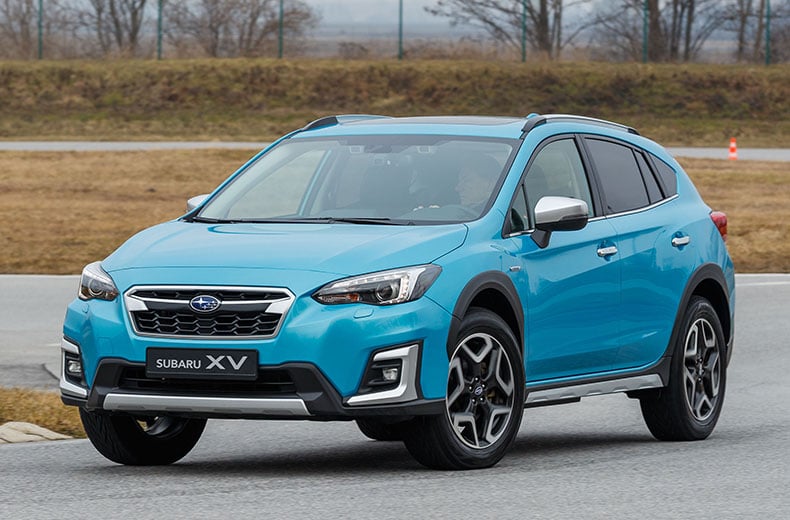 A kind of crossover estate, the Subaru XV e-Boxer blends rugged SUV styling cues and an increased ride height with a traditional body style.
Powered by a 2.0-litre petrol engine, electric motor and lithium ion battery, the XV e-Boxer can travel on electric power alone up to speeds of 25mph.
The hybrid Subaru's big draw is its permanent all-wheel-drive system, which is standard and draws upon the company's all-conquering rallying heritage.
An 'X-Mode' tackles the most extreme weather and road conditions.
Read our Subaru XV review.
Toyota Corolla Hybrid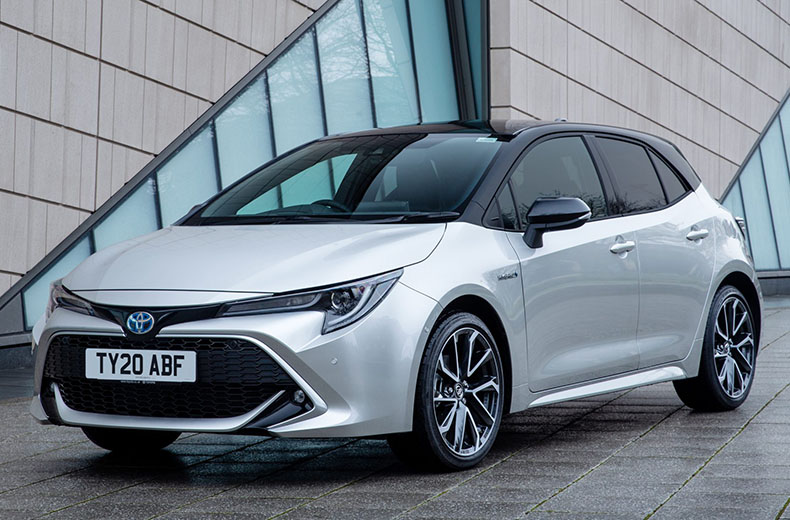 Like the smaller Yaris, the latest Corolla has embraced an all-hybrid engine range. However, two engines are available here.
The 122PS 1.8-litre petrol engine is from the same family as that in the Prius, and in the Corolla is married to a 53kW electric motor and 0.8kWh lithium ion battery.
The more powerful 184PS 2.0-litre engine has a larger 80kW electric motor and 1.4kWh battery, bringing sportier performance.
Emissions start at 102g/km, and economy ranges from 53.3-62.7mpg. The Corolla is also unique for being available in three body styles: five-door hatchback, five-door Sports Touring estate and four-door saloon.
Read our Toyota Corolla hatchback review.
Toyota Prius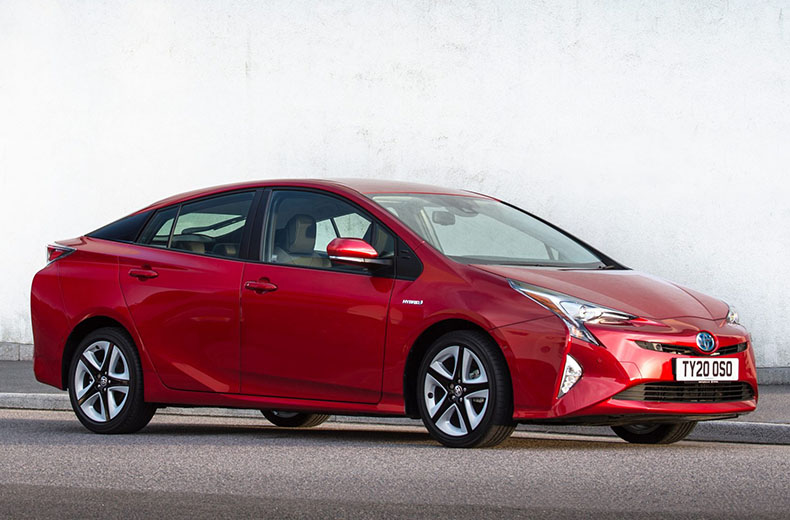 The Toyota Prius is the hybrid daddy. First arriving in the UK at the start of the millennium, the small hybrid saloon offered diesel-like economy from a petrol engine.
That first model has now spawned four generations, and the latest version builds on the slippery looks of its predecessors.
Powered by a 1.8-litre four-cylinder engine similar to that of the Corolla hybrid, the Prius also shares a 53kW electric motor with its sibling, but has a 1.31kWh battery.
As with other Toyota hybrids, the Prius' powertrain is controlled by an e-CVT automatic gearbox – as most other hybrids are, too – which makes for a smooth and very relaxing drive.
There's even an all-wheel-drive version for those drivers who venture onto more slippery surfaces.
Read our Toyota Prius review.
Best hybrid saloon cars
---
Lexus ES 300h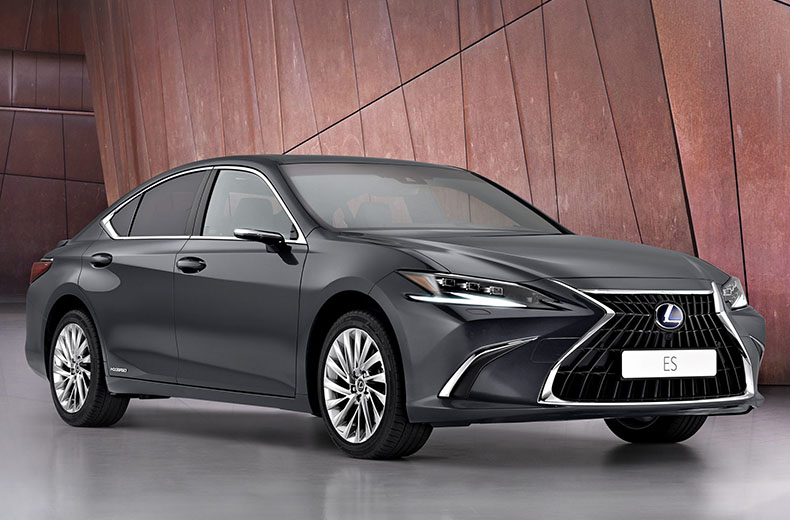 Japanese company Lexus has delivered over one million hybrid-powered cars since 2004, and has a total of seven hybrid models in its range.
The ES was one of the first models after the company was launched in the UK in 1989, and the latest version blends saloon car luxury with smooth hybrid technology.
Its fourth-generation hybrid powertrain is made up of a 178PS 2.5-litre petrol engine, 88kW electric motor and nickel-metal hydride battery.
These figures give the ES 300h officially tested fuel economy of 50.4 to 53.2mpg, plus CO2 emissions of between 119-128g/km.
Read our Lexus ES 300h review.
Best hybrid sports cars
---
Lexus LC 500h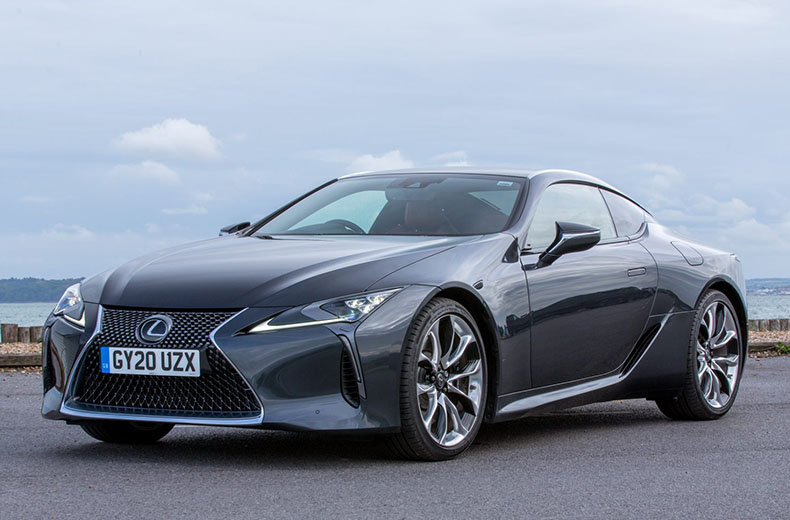 The LC 500h is a coupe sports car that uses hybrid technology to offer a sporty drive that's a little kinder to the environment.
The LC 500h's powertrain features a 299PS 3.5-litre V6 engine and Lexus' Multi Stage Hybrid System. Total output is 359PS, and the LC 500h's engine and the electric motor output is amplified in four stages for more driving pleasure.
Performance is very sports car-like, with 0-62mph dispatched in just 5.0 seconds. The lithium ion battery's control programme provides powerful acceleration to the 132kW electric motor.
At 34.8mph, economy isn't as impressive as any of the other hybrids here, but the added electric technology makes it impressive for a performance car.
Read our Lexus LC 500h review.
The RAC is leading the way when it comes to supporting drivers in the switch to electric vehicles.
An ever-increasing number of our patrol vans have built-in emergency mobile charging systems capable of giving an out-of-charge electric car enough power to be driven a short distance home or to a working charge point. Our All-Wheels-Up recovery system also allows our patrols to safely rescue electric cars with no need for a flatbed.
Find out more about the RAC's electric car breakdown cover.
Going electric? Installing a home charging point makes owning an electric car so much easier and cheaper.
Return to the RAC Drive Electric cars hub
Read our guides on choosing, charging and running an electric car.