A Category D insurance write-off falls into the former class: it can legally return to the road, so long as it complies with specific rules governing the various stages of its return to use on the public highway.
Firstly though, what causes a Cat D write-off?
Quite often, nothing more than light damage. It generally means the vehicle has been lightly damaged but the financial cost of repairing the car outweighs its market value.
In short, it is not economical to repair – remember, car insurance companies look at the total cost of repair here, including hire cars, expensive-to-source parts for particular models and so on.
Cat D status can sometimes be for very minor damage, if the rest of the repair process is deemed to be more than the car is worth.
This does not mean it can't be put back on the road, however.
Here's what's involved in using a Category D insurance write-off on the road.
Cat D insurance write-off repairs
Once a vehicle is written off and the insurance claim has been paid to the owner, the car insurance company then legally owns the vehicle.
Following this, insurers often sell these cars on to garages and motor factors that have the means to repair any damage at a reduced cost.
This makes it financially viable for these businesses to repair the car to a roadworthy condition and sell it on, with the insurance company also recouping some of its costs.
READ MORE: What is a cat-C write-off?
Repairing a category D insurance write-off
If your car has been written off as a Category D case, the Driver and Vehicle Licensing Agency (DVLA) and the Driver and Vehicle Standards Agency (DVSA) will not be informed of the situation, and the car will not be subject to a Vehicle Information Check.
The damage is deemed light enough that the car can be repaired and put back on the road following the work.
Of course, the car can also be sold through a licensed salvage yard as a damaged car, or broken for spare parts.
If the Cat D car is repaired, we do highly recommend that you get a professional mechanic or vehicle engineer to assess the quality of the work and ensure it has been carried out to a high standard.
This way, the repaired car will be as safe as possible.
RAC Comprehensive Car Insurance Plus has been given a 5 Star Rating by Defaqto. Get a quote online today.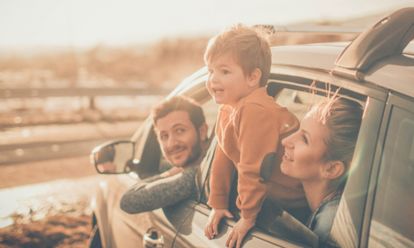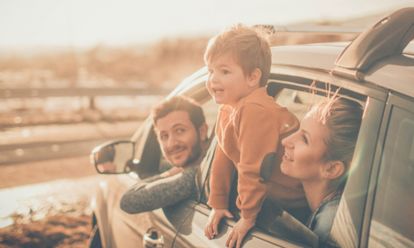 Buying a Cat D Car
It's important to remember a Cat D car will have been written off only because it is uneconomical to fix, not because any potential damage was so great it could not be driven again.
Looking to purchase a new car? Browse the selection at RAC cars.
As a result, no test is needed to validate the work, as a reputable garage should deliver the car to a roadworthy standard.
If not, subsequent MOT tests should pick up any defects or faulty repairs anyway.
It's also worth bearing in mind that while a Category D car for sale might be much cheaper than the market value – even if it is in perfect shape with the repairs being carried out to a high standard – when it comes to reselling the vehicle, it won't be worth as much...
Traders have to declare if a car has been written off as part of a sale, but private individuals do not.
To help make sure you don't get caught out paying over the odds, a car data check will unearth if a car has been written off and into what category it was placed – and can be done for just a few pounds.
While a cat D write-off might seem cheap, don't forget some insurers might refuse to offer you cover on a written off vehicle, too, no matter how light the damage was.
If you are thinking about buying a cat D vehicle, be sure to check with your car insurance company whether they cover Category D cars.
If you are about to buy a used car and want to learn more about other factors which may influence the cost and safety of your vehicle, read our article "Do private car sales cost more?"
Did you know we offer specialist learner driver insurance? And if you're looking to borrow a car for a short-period of time, you can take our temporary car insurance from 1 hour to 30 days. It only takes 15 minutes to activate.
Breakdown cover from just £7.95 a month*. Plus up to £150 of driving savings!
Category D car insurance write-off FAQ
Is a cat D car worth buying?

Category D vehicles are a part of the least serious group of insurance write-offs, meaning that the repair costs are significantly less than the car's value. So yes, they are worth buying.

Category D car write-offs are the least damaged vehicles within this section. So, they can be repaired to make them road legal for less than you might think.

Is Cat D more expensive to insure?

Unfortunately, you will need to pay a higher car insurance premium for any car that is recorded as a Category D write-off.

Can you get a Cat D removed?

Once a vehicle is marked as Category D - it will remain there for its existence.