Car insurance fraud comes in a variety of shapes and sizes, from deliberately hiding penalty points to 'crash for cash' and 'flash for crash' scams.
Here we run through some of the most common types and what you should do if you're unlucky enough to be struck by a scammer.
Types of car insurance fraud
Drivers may fail to share information with insurers or intentionally mislead them in the following ways:
Fronting
Fronting is when a driver tells a car insurance company that he or she is the main driver of a vehicle when in fact, it's somebody else.
This illegal practice is often committed by parents with the aim of getting a cheaper insurance quote for their children, who are either learning to drive or have passed their driving test and face expensive car insurance premiums.
See our fronting guide for more information.
Change of circumstances
Insurance premiums are calculated on a number of factors and if any of these change – such as your home address, where the car is regularly parked overnight, your occupation, what you use your vehicle for – you should inform your insurer.
This case of accidental fraud is often committed by students whose address isn't changed to their student accommodation when they go back to university during term time.
If you find that your circumstances change and you're driving less miles – under 6,000 miles- you could think about taking out a different type of insurance policy. Paying as you go could save you money.
Declaring modifications
If you make any modifications to your car, however minor, you should inform your insurer.
Fitting a security alarm might bring insurance costs down, but most cosmetic modifications will usually result in an increase, especially if it improves the performance or increases the value of the car.
Vehicle dumping
Vehicle dumping is when an owner abandons their car, sets fire to it or does something similar to dispose of it, and then claims it has been stolen to recover money via insurance.
To find out how to properly decare your vehicle as off the road, read our guide to submitting a statutory off road notification (SORN).
RAC Comprehensive Car Insurance Plus has been given a 5 Star Rating by Defaqto. Get a quote online today.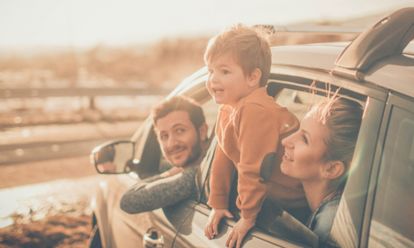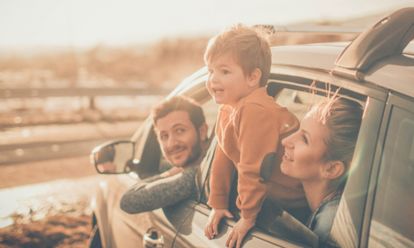 Car insurance scams
Fraudsters often target other motorists to make false claims and profit from policies. Some of the most common scams include:
ghost brokers
'crash for cash' fraud
'flash for cash' fraud
What are ghost brokers?
Ghost brokers are criminals who pose as insurance brokers to sell fake policies to unsuspecting motorists.
Some policies might be genuine and bought from official companies but then modified and falsified, before being passed on to motorists who have no idea that they are buying a policy that could be essentially worthless.
For information on how to spot a ghost broker, their different tactics and the punishments you might face for buying insurance from a fraudster, visit our ghost brokers and how to avoid them page.
There's a full list of approved insurance brokers on the website of the British Insurance Brokers' Association and if you're in any doubt that your vehicle is properly insured, you can enter your vehicle registration against the Motor Insurance Database.
Crash for cash fraud
In 'crash for cash' scams, fraudsters deliberately crash into the vehicles of innocent motorists or submit false claims for accidents.
Their aim is to make as much money as possible from an exaggerated claim, with proceeds often used to fund more serious crimes.
As well as putting motorists lives in danger, the scams also cost the UK around £340 million each year1.
Crash for cash scenarios
The Insurance Fraud Bureau divides 'crash for cash' scams into three different scenarios:
Staged accidents where fraudsters crash two of their own vehicles together or use tools to imitate the effects of a crash.
Induced accidents where a fraudster will deliberately slam on the brakes of their car to ensure the car behind crashes into them.
Ghost accidents where a fraudster will submit false claims for accidents that didn't even happen.
Flash for cash
In a 'flash for cash' scenario criminals flash their headlights to let other drivers pass before crashing into them on purpose.
One of the difficulties with 'flash for cash' is that it is hard to prove in court that the innocent driver was not at fault – it often comes down to one driver's word against another's.
Rule 104 of The Highway Code says you should "watch out for signals given by other road users and proceed only when you are satisfied that it is safe"
Slam on fraud
In 'slam on' fraud cases, criminals will slam on their brakes unexpectedly in the hope that an unsuspecting car will crash into the back of their vehicle. The fraudsters will then make a claim aiming to make as much money as possible.
The 'slam on' technique has grown increasingly sophisticated and given rise to the 'hide and crash' technique. Criminals will hide in a motorist's blind spot before waiting for a lapse in their concentration to accelerate in front of them and then 'slam on' the brakes.
How can I avoid being targeted for crash fraud?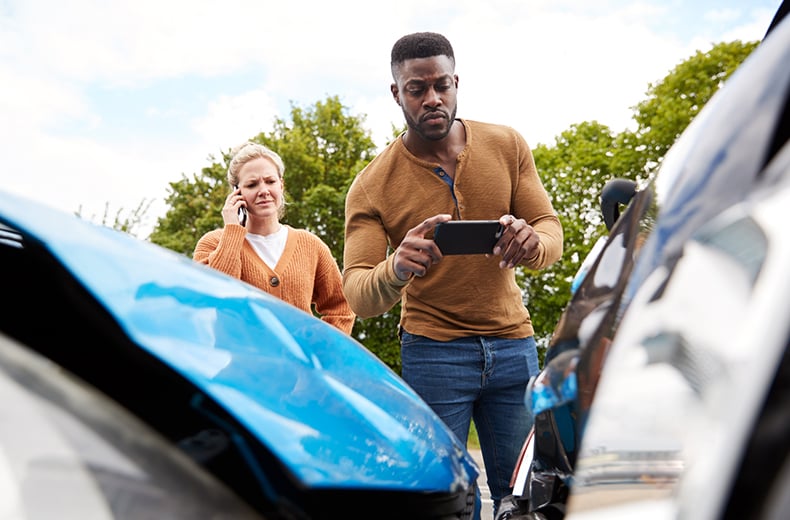 Although there's no guaranteed way of protecting yourself against crash fraud, looking out for the following should help you avoid becoming a victim:
Cars travelling unusually slowly or vehicles that speed up and slow down for no apparent reason
Drivers and passengers paying particular attention to the vehicle behind them – this could be a warning sign that they are looking to cause an accident
Signs of prior accidents particularly damage to the back of cars
Faulty or disabled brake lights are often used by fraudsters to increase the chance of causing an accident
It's also important to stay alert and make sure there is always enough distance to brake and avoid hitting cars in front of you.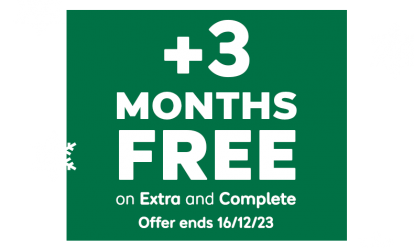 With 12 months of cover, new customers get an extra 3 months for free*.
*Added after 12 months, excludes Basic cover. New customers only. Ends 16/12/23, 7am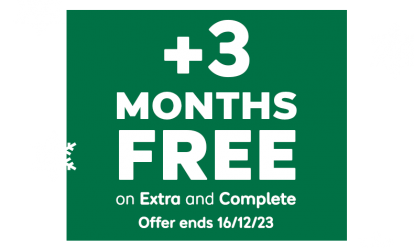 Victim of crash fraud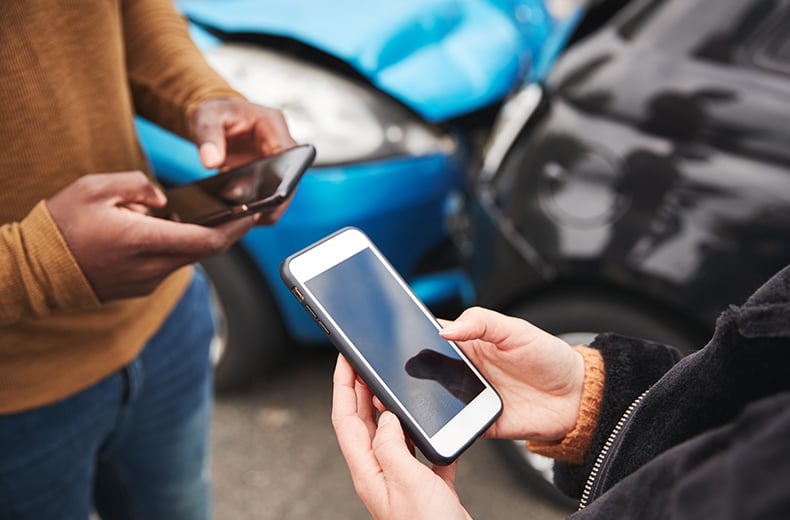 If you think you have been involved in a crash scam, you should follow these steps:
Write down the make, model and registration of other vehicles involved
Note the time, date, location and weather conditions
Take the full names, addresses and dates of birth of other drivers and any passengers involved
Make sure you write down any injuries mentioned
Photograph all cars involved and the damage sustained when safe to do so
Don't admit any blame or liability
If there are any witnesses, ask if you can contact them later and take their full names and addresses (be careful though, fraudsters working in gangs have been known to place witnesses at accident scenes),
Call the police and alert them to the accident – this might be enough to deter the fraudsters.
Contact your insurers to tell them about the accident and your suspicions.
Contact the Insurance Fraud Bureau's Cheatline on 0800 422 0421
Car insurance fraud is a serious offence. If you're in any doubt at all about how changes to your circumstances might affect your insurance policy, contact your insurer.
Been in a crash? Follow our advice on what to do when you've had a road accident.
Fraudulent car insurance claims
Fraudsters may claim reimbursement and compensation for:
personal injury for whiplash, sometimes including claims for people who weren't even in the car
loss of earnings
fake bills for vehicle storage, recovery, repairs, and replacement car hire
What's being done to tackle crash fraud?
There are a number of official bodies that investigate insurance fraud:
The Insurance Fraud Bureau (IFB) is a not-for-profit organisation focused on the detection and prevention of organised fraud
The Insurance Fraud Enforcement Department is a dedicated police unit funded by the insurance industry, which has secured over 400 convictions and over 200 years of custodial sentences for insurance fraudsters since it was set up in 20122.
The Insurance Fraud Register is a database of known fraudsters – people listed face reduced access to financial products and credit, as well as higher insurance premiums.
If you are concerned about fraudulent car insurance claims, you could consider installing a dashboard camera to record the road in front of you and provide valuable video evidence if needed.
The RAC shop has a selection of dash cams available to purchase to help guard against this type of fraud.
Find further information on car insurance or speak to one of our RAC representatives on 0330 159 1019 to get a quote. Did you know we also offer specialist types of motor insurance including temporary car insurance and learner driver insurance.
Accidentally committing car insurance fraud
Withholding information from an insurer is one of the most common types of fraud today and, whether it's intentional or not, you could invalidate your cover if you do this.
You could also face fines, further penalty points or in the worst cases, prosecution.
Research from RAC Insurance in 2017 revealed some worrying statistics about drivers who had failed to tell their insurer about their penalty points.
The research revealed:
23% of drivers failed to tell their insurer the last time they picked up points on their licence
18% of drivers surveyed admitted that they wouldn't tell their insurer if they did get penalty points
1 in 10 drivers surveyed said they knew someone who had picked up penalty points but got a partner to take them instead. This is an offence considered so serious that it can result in a prison term.
The number of drivers potentially withholding information about penalty points was estimated at around 650,000.
Have you been unlucky enough to be targeted by fraudsters? Please share your story in the comments below.
---
1 https://www.insurancefraudbureau.org/insurance-fraud/crash-for-cash/
2 https://www.cityoflondon.police.uk/advice-and-support/fraud-and-economic-crime/ifed/Pages/About-IFED.aspx
Running a car isn't cheap, but there are some easy things you can do to keep your costs down. Get these tips and more useful driving articles sent straight to your inbox now.