It's a great feeling to head out for a drive, confident that you're covered.
But first, you'll want to choose the right insurer and policy to minimise any stress in the event you need to make a claim.
This is why some people opt for a comprehensive car insurance policy. But what is comprehensive car insurance, exactly? This guide will look at the cover in more detail.
What is comprehensive car insurance?
Comprehensive car insurance - also known as fully comprehensive - covers damage to yourself, your car as well as compensating a third party if you are involved in an accident.
This means that if you have an accident you can claim to have your car fixed, and your insurance provider may also compensate anyone else involved if eligible. It also covers you for theft and fire damage.
There are other levels of car insurance, as well as other products, such as:
Third party only
This means if you have an accident that was your fault, your insurance provider will only provide compensation to the third party involved. If your vehicle is damaged, however, you cannot make a claim to get it fixed and will need to pay for any repairs yourself.
Third party, fire and theft
Similar to third party, except this type of policy also covers you if your car is stolen or is damaged due to fire.
Telematics or Black Box
This type of insurance could offer a more affordable option for young or new drivers, due to the high premiums these types of drivers typically face. Black Box involves a telematics device being installed into your vehicle, which builds a picture of how you drive - the safer you drive, the better your discount at renewal is likely to be.
RAC Comprehensive Car Insurance Plus has been given a 5 Star Rating by Defaqto. Get a quote online today.
Why to choose comprehensive car insurance
A comprehensive car insurance policy means you are eligible to make a claim whether the accident was your fault or not.
You can also make a claim if you've discovered damage to your car but can't prove whose fault it was, such as in a public car park or when parked on the street.
This sort of cover should appeal to you if you're looking for complete peace of mind when you drive. It gives you the highest level of protection from your insurer.
What does comprehensive car insurance mean for other motorists?
A comprehensive level of cover protects you from having to pay the full amount to have your car fixed in the event of a claim, in addition to protecting others if an accident is found to be your fault.
Things a comprehensive policy might not cover
While comprehensive car insurance is the broadest level of cover, you may find that you have to pay extra to add some beneficial elements to your policy. Here's a quick round up of what might not be included as standard:
Again, every policy is different, so it's a good idea to double check with your insurer as to what is and isn't included.
| Benefit | Description |
| --- | --- |
| Transport home after an accident | Some insurers may provide cover for you to get home by other means, in the event you cannot drive your car as the result of an accident. You may have to add this additional benefit to a comprehensive policy. |
| Vandalism cover | This means if your car is vandalised, for example by graffiti, you may have to pay to have this fixed yourself. |
| Courtesy car | Some insurers charge extra for this so check before taking out a policy whether this is included or not. It can help to get you back on your feet if your vehicle is written off or needs repairs. |
| Child seat cover | Should your child seat/s be stolen or damaged as a result of an accident, their replacement may not be covered as standard, so it's best to check and add cover for them if you want it. |
| Windscreen cover | Some insurers may charge extra to cover the cost of damage to your windscreen, for example a chip or crack, or to replace it entirely. A separate excess may also apply. |
| Breakdown cover | You may need to add this as an optional extra cover, or alternatively take on a policy with a breakdown cover provider, separate to your insurer. |
Again, every policy is different, so it's a good idea to double check with your insurer as to what is and isn't included.
Is fully comp more expensive than third party?
No, not necessarily. You could find it costs the same or only a small amount more than a third party policy, so when you get a quote it's worth checking the difference.
However, some people avoid comprehensive car insurance policies because they think they'll have to pay more for it, but if you shop around you could find a great deal!
Comprehensive car insurance could be cheaper for you than a Third Party policy, as Third Party policies may be considered the "riskier" option for some insurers. It's worth you getting a quote for both so you can compare the cost and the cover.
In the long run, while a third party policy might cost a little less than comprehensive, you may have to foot the bill and could lose money overall, should you have an accident.
What could affect the price?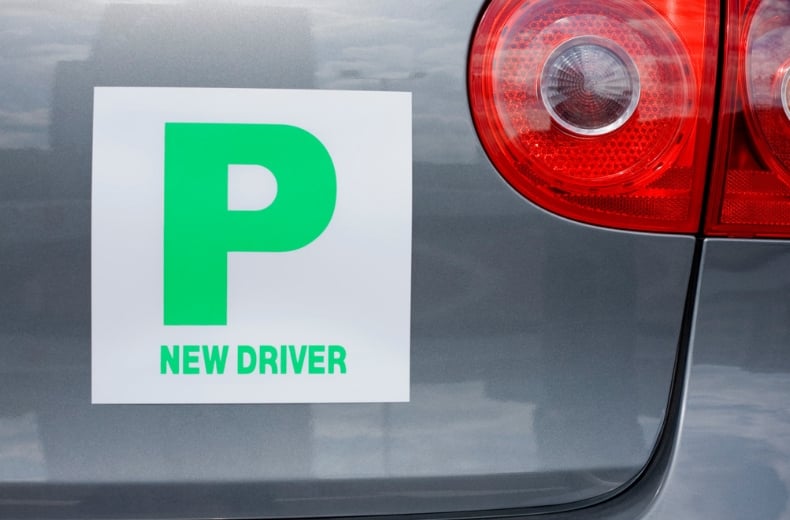 There are a large number of things that could affect the price of your car insurance.
Your age
Young and new drivers typically pay more because they are statistically more likely to have an accident.
Type of vehicle
Higher performance vehicles, with bigger engines, will usually put you in a higher insurance bracket that then bumps up the price.
Annual mileage
The more you drive your car, the more you'll be out on the road, which increases the chance you'll need to make a claim.
Previous convictions
If you've ever had a speeding ticket or been convicted while driving, then this will increase the price you have to pay.
There are some rather unexpected things that might impact your insurance cost as well...
How to reduce the price of your insurance
There are several ways you can look to reduce the cost of your premium.
Limit your mileage
If you've found that you're driving less miles, you could be saving with pay by mile car insurance.
The app tracks the miles you've done for each journey, so you can keep an eye on it.
You should also do the basic things, like consider lift sharing or walking when possible.
If you only need car insurance for a short period of time, it could be worth looking at temporary car insurance options.
Telematics
For new or younger drivers, Black Box Car Insurance could help you save on your premium. Telematics technology (the black box) measures factors like braking and speed to give you a driver score and determine how safe a driver you are.
Safer drivers are more likely to get a lower premium at renewal.
Vehicle type
Vehicles with a smaller engine size and with no modifications could attract lower premiums from insurers.
Vehicle security
Parking your vehicle in a garage overnight or adding additional security such as an immobiliser can help bring down the cost of your insurance.
To help reduce the cost of insuring yourself to learn to drive, you can take out specialist learner driver insurance. Policies can be purchased from 1 day up to 5 months, so you only pay for what you need until you pass your test.
Read more tips on how to get cheaper car insurance. Find out more about comprehensive car insurance and the policies available from the RAC.
A new type of car insurance for lower mileage drivers. Pay when you drive and save when you don't.