Getting into a car accident can be a very traumatic experience, but worse so, it can be more costly than you think if you do not have legal expenses insurance.
Many people think, as long as they have car insurance they will be covered, concerned only with the excess. However, if the accident isn't your fault and you're injured as a result, you could be left with racking up costs with no way to pay them.
Here we look at the benefits of legal expenses insurance and how for a nominal annual fee it could save you thousands of pounds in the long run.
What is legal expenses insurance?
Legal Expenses Insurance - or Motor Legal Protection - is an additional insurance which provides the cover you'll need to claim back losses not covered by your main car insurance after a non-fault road traffic collision.
This type of insurance will usually cover the cost of taking legal action against the person responsible for the loss, often referred to as Uninsured Loss Recovery.
This means that if the insured person is at fault, they will not be able to utilise the insurance to claim back their losses.
Is it worth adding motor legal protection to your insurance?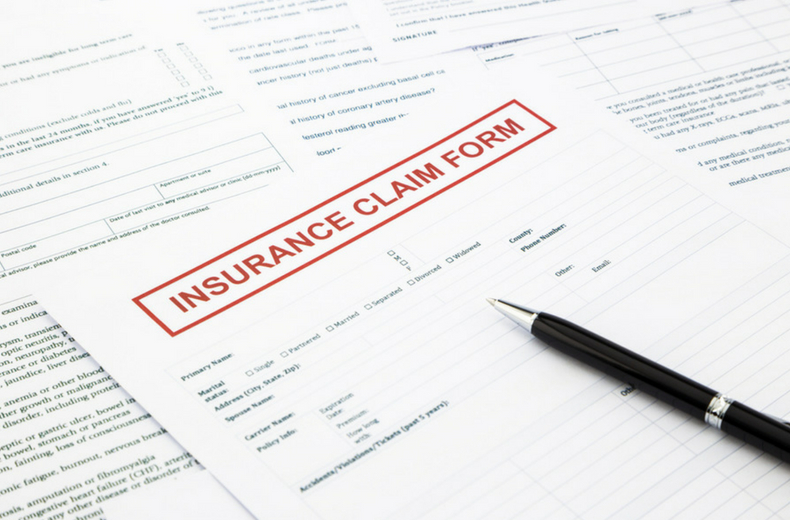 The main benefit of legal expenses insurance is the vast amount of cover you can get for a comparatively nominal fee. And it also fills the gaps your car insurance doesn't cover you for, which many people aren't aware of.
Examples of the types of losses which are often claimed back by these policies are:
Your car insurance policy excess
The cost of a lawyer to claim for a personal injury on your behalf
The Legal Expenses Insurance provided by RAC, called Legal Care Plus, can cover for up to £100,000 of legal costs for Uninsured Loss Recovery, for just £15 per annum - 50% cheaper than most other providers*.
It will also cover you for:
Legal defence. Up to £25,000 cover for legal costs if you've received a summons for an alleged motoring offence involving your vehicle.
Motor consumer disputes. Up to £10,000 cover for legal costs to help you pursue a breach of an agreement following the purchase, sale, service or repair of a motor vehicle.
Advice on personal legal matters in the UK including - Wills, Probate, Employment, Family and Conveyancing matters.
If you do not have legal expenses insurance and find yourself in a non-fault road-traffic collision, there is still a way to insure yourself, it is called After the Event (ATE) Insurance
What is After the Event Insurance?
After The Event Insurance might be needed if you did not have a Legal Expenses Insurance or Motor Legal Protection policy in place before a road traffic collision occurred.
The cost of this policy is significantly higher than if you had purchased Legal Expenses Insurance upfront because you are asking for cover after the accident has happened. A solicitor will usually recommend a particular After The Event insurance policy when you enter into an agreement with them.
The types of losses After The Event Insurance usually covers are:
The legal costs the other side has incurred which you are responsible for because you did not win your case, you have unreasonably rejected an offer to settle before court, or the case was abandoned
Your own unrecovered disbursements e.g. the costs your own solicitor has incurred in preparing for the case (including court fees and medical reports)
Some people who suffer Personal Injury can find the prospect of paying hundreds of pounds for an After The Event Insurance policy off-putting.
Did you know that for £15 a year you can purchase Legal Care Plus from RAC which insures you for up to £100,000 of legal costs for Uninsured Loss Recovery including Personal Injury following a road traffic collision and other types of accidents?
If you have this policy in place before the road traffic collision occurs, you should not need to purchase an After The Event Insurance policy either.
---
* Our Legal Care Plus cover is nearly 50% cheaper than most legal expenses insurance policies typically purchased as an add-on to a motor insurance policy. Source: Comparison of car insurance premiums with add-on Legal Expenses Insurance completed on the 23 February 2018 using www.comparethemarket.com. Each policy will cover specific claims to different degrees. Restrictions may apply.
RAC Legal Care Plus is arranged and administered by RAC Financial Services Ltd (Registered No 05171817) and provided by RAC Insurance Ltd (Registered No 2355834). Registered in England; Registered Offices: RAC House, Brockhurst Crescent, Walsall WS5 4AW. RAC Financial Services Ltd is authorised and regulated by the Financial Conduct Authority in respect of insurance mediation activities. RAC Insurance Ltd is authorised by the Prudential Regulation Authority and regulated by the Financial Conduct Authority and the Prudential Regulation Authority.
Legal Care Plus is the RAC's motor legal expenses insurance policy that is there to provide the cover you'll need if you're involved in a car accident that wasn't your fault.