An increasing number of UK motorists are installing dash cams in their vehicles.
The small cameras can be a great way to keep track of your own journeys and can help you out if you're involved in an accident that wasn't your fault.
Read our essential guide to dash cams and learn more about what you could gain from installing a camera in your car.
What is a dash cam?
Dash cams are small, on-board video cameras installed in cars that record your journey, capturing the video and audio of everything that goes on in and around your vehicle. Some models can even record bumps and scrapes while you're parked.
Although they're called dash cams, you shouldn't actually fix the camera to the dashboard. Instead, they should be fixed behind the rear-view mirror to ensure the best coverage.
There are typically two types of dash cam:
Front view:
The most common type of dash cam, perfect for capturing the road ahead.
Front and rear view:
For eyes in the back of your head, you can upgrade to a front and rear view dash cam, perfect for capturing rear-enders and anything else that might happen behind you.
Cabin cams are also available, which record everything that happens inside the vehicle itself. These could be helpful if you carry a lot of passengers or want to examine your own driving habits.
Are dash cams legal?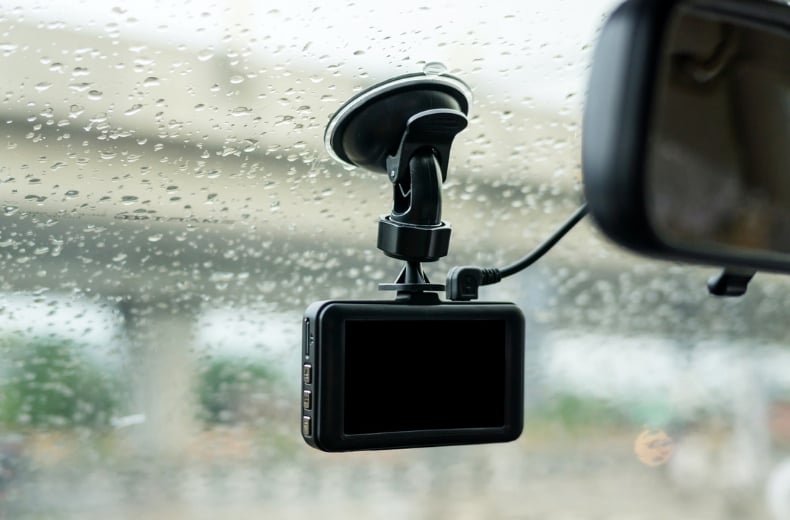 Yes, dash cams are perfectly legal to install throughout the UK. In fact, in 2018 North Wales Police Commissioner Arfon Jones urged more motorists to install dash cams to aid the police in their fight against dangerous and anti-social driving.
However, there are some restrictions to be aware of when using dash cams. Firstly, you're required to inform all passengers that a dash cam is in operation – something to note if you're a taxi/Uber driver or driving instructor.
Secondly, it is illegal to interact with a dash cam while you're driving (even if you're at a red light), so make sure you're parked and stationary before touching your device, otherwise you could face a £100 fine and three penalty points.
Why should I install a dash cam?
Dash cams can be extremely useful if you're involved in a road traffic collision and need to show either the police or your insurance company exactly what happened.
Dash cams can be used as GPS trackers should you ever break down in the middle of nowhere, and your footage can even act as evidence in crash investigations involving other vehicles, too.
Research has shown that simply installing a dash cam can positively influence driver behaviour, with an RAC study finding that 25% of motorists think a dash cam would improve their driving.
RAC Comprehensive Car Insurance Plus has been given a 5 Star Rating by Defaqto. Get a quote online today.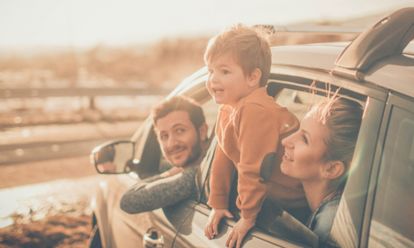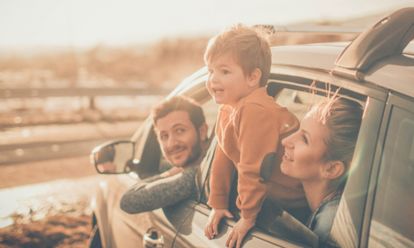 Where can I buy a dash cam?
The popularity of dash cams in the UK has grown significantly in recent years as drivers start to understand the benefits of installing one in their car, meaning they're now more readily available than ever.
Check out the RAC's handy online guide to choosing the right dash cam for you at the RAC Shop.
Free next day delivery is possible on most options and installation by an RAC professional is also available.
How do you install a dash cam?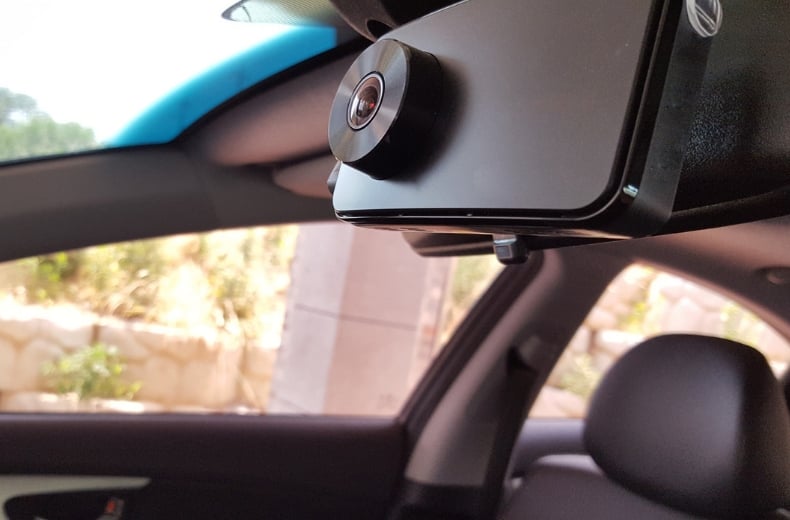 Unlike a sat nav or smartphone holder, you can't just attach a dash cam wherever you like. A dash cam must be fixed behind the rear-view mirror to ensure it doesn't obstruct your view while capturing both lanes of the road ahead.
Most dash cams are attached using either double-sided tape or suction cups. Double-sided tape is more secure but can't be repositioned if needed, whereas suction cups offer more flexibility when attaching the camera for the first time.
Once attached, a power lead from the dash cam can then be carefully fitted around the edge of your windscreen to the dashboard, ensuring your view of the road remains perfectly clear of wires and cables.
Most dash cams plug into the car's cigarette lighter, so if you only have one socket and are planning to plug something else in (a phone charger, for example) you'll need to invest in an adaptor.
If you want to use the parking mode on your dash cam or want the camera to automatically start up and switch off with your car's engine, you will need to "hardwire" the dash cam, which means connecting the power cable directly into your car's fuse box.
While it's possible to hardwire a dash cam yourself, we recommend getting a professional engineer connect it for you as it will be safer and more efficient.
A fitting service is available with dash cams purchased from the RAC Shop.
Will a dash cam reduce my car insurance?
Investing in a dash cam – particularly one with high-quality video capturing that provides number plate recognition – could well signal to your insurance provider that you are a careful driver.
Unlike black box insurance – where data about how you drive is collected by an on-board box – installing a dash cam won't offer you more control over your insurance premium, so it's best to check with your provider to clarify their position.
However, dash cams will help you if you are involved in an accident, particularly one that isn't your fault. If you can provide evidence that a third party is in the wrong, it could help you make a claim and protect your no claims discount.
Breakdown cover from just £7.95 a month*. Plus up to £150 of driving savings!
Can I use a dash cam abroad?
The laws around using a dash cam abroad vary significantly, so it's important you check the local laws and regulations before you travel to ensure you don't unwittingly break the law.
In some EU countries including Spain and Italy, dash cams can be used without restrictions, but in France and Belgium dash cams can only be used privately, with any recorded evidence sent directly to the police.
In other countries such as Portugal and Austria, the use of dash cams is completely banned, and drivers breaking this law in Austria face five-figure fines if caught.
Will a dash cam drain my battery?
Typically, dash cams use a relatively small amount of energy and should make little difference to a healthy car battery.
Even if the camera is hardwired to your car, it will still use minimal energy when your car is turned off and will only 'switch on' when it detects impacts to your car.
What is parking mode on a dash cam?
Parking mode means the dash cam will continue to record even when your car is parked and you're away from vehicle.
In parking mode, a dash cam will automatically start recording if it detects any impacts to your car, so you'll be able to capture any car park bumps and scrapes or roadside vandalism.
Some cameras also have additional motion sensors in parking mode, meaning they'll start recording if they detect any activity in your camera's field of vision — but be aware that if you park on a busy street with a lot of pedestrians, this setting will mean the camera is always recording.
Get the answer and more useful driving content sent straight to your inbox.