The likes of seat belts, airbags and crumple zones have made our cars safer than ever, meaning we're less likely to die or be seriously injured as a result of an accident.
More recently, anti-lock brakes (ABS) and and electronic stability control (ESC) have both been made mandatory additions on cars sold in the UK.
But what's the latest in road safety technology?
And should all road safety tech be deemed as mandatory on new cars?
We take a look at 10 safety features we believe modern cars should have as standard.
Truth is, in 10 years time, they probably will…
Run-off road protection
While we rely on so-called passive safety devices to prevent accidents, the advances in active safety technology are helping to reduce deaths and serious injuries when a crash is unavoidable.
Indeed, Volvo has promised that by 2020 no one should be killed or seriously injured in a new Volvo car.
Run-off road protection, a world-first solution that was unveiled in the latest Volvo XC90, detects when a car has left the road.
Immediately, the front seat belts are tightened to keep the occupants in position, while an energy absorbing device between the seat and seat frame cushions the vertical forces experienced during a landing.
The belts remain tightened when the vehicle is in motion, before the airbags are deployed and the brake pedal retracted in the event of a collision.
READ MORE: The most common MOT fails and how to avoid them
Automatic crash response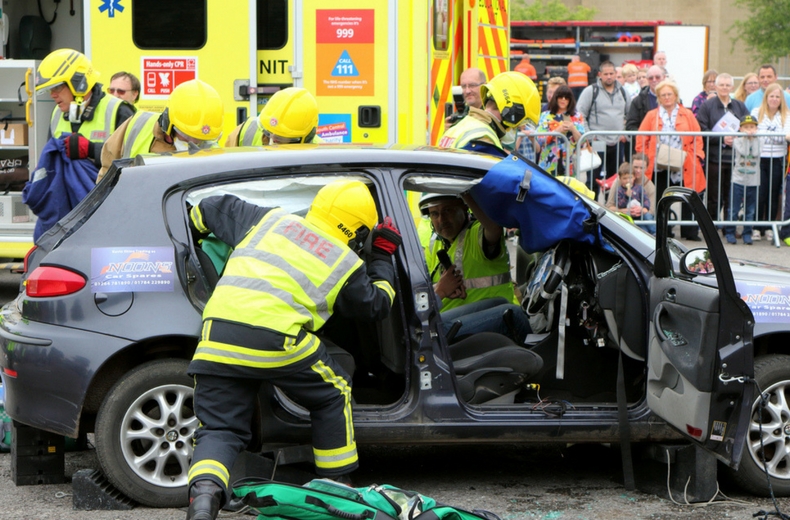 Should the worst happen, time is of the essence, and the speed of the emergency services could mean the difference between life and death.
That's where an automatic crash response system comes into action.
Take Vauxhall's innovative OnStar concierge service, which includes an automatic crash response system.
In the event of an accident, an advisor is sent precise details of the car's location, together with travel direction, vehicle colour and the extent of the damage.
Emergency services will be called to the scene.
The system also includes a 24-hour emergency call service via an SOS button, connecting you to a service advisor who can direct the relevant emergency services to your location.
The EU has voted for these 'eCall' systems to be mandatory on new cars from 31 March 2018.
MORE ADVICE: Car accident advice - don't get caught out
Autonomous emergency braking (AEB)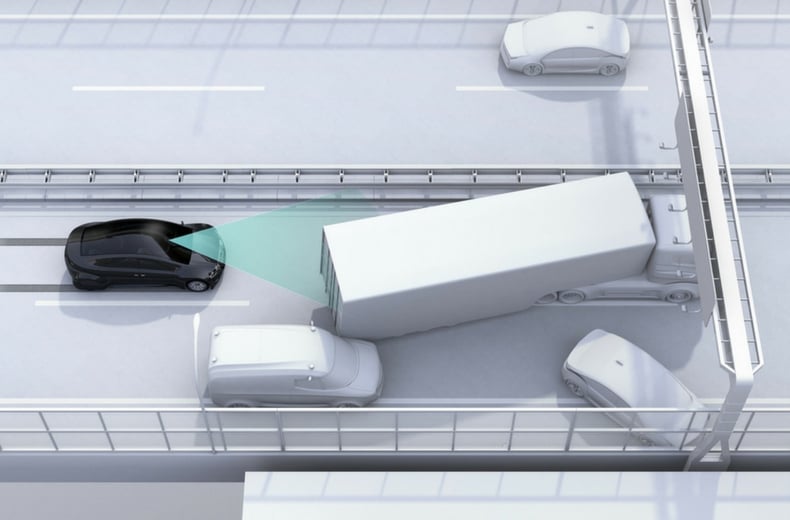 Autonomous Emergency Braking (AEB) monitors the traffic conditions ahead and detects when a potential crash might occur.
First, it will visibly or audibly warn the driver, then it will apply the brakes should they fail to react in time.
Volvo launched its first collision avoidance technology in 2006, before City Safety was introduced as standard on new Volvo models from 2008.
Volvo claims that the system has reduced insurance claims for rear-end frontal collisions by 28%.
Thatcham Research says AEB is "probably the most significant development in car safety since the seat belt and could save an astonishing 1,100 lives and 122,860 casualties in the UK over the next ten years."
Today, around 21% of new cars have AEB fitted as standard, while it is optional on 27% of vehicles.
Given that Euro NCAP will not award a maximum five-star safety rating to a car without AEB, this number will only increase over the coming years.
Head-up display (HUD)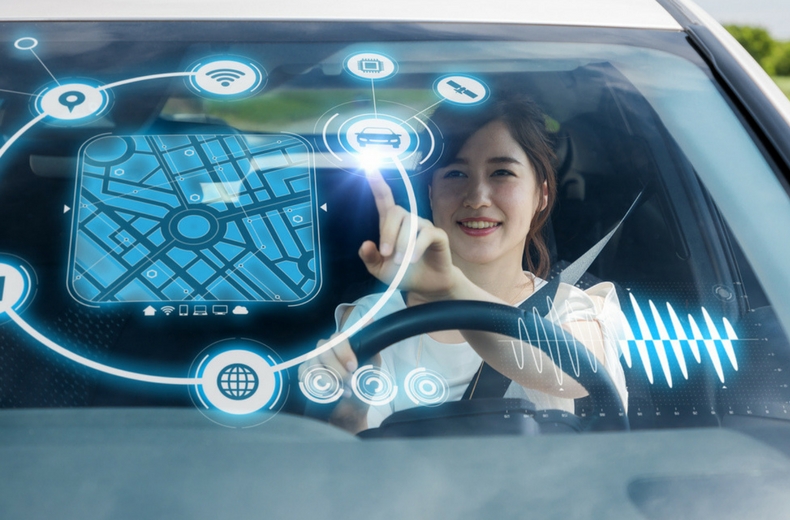 A head-up display, or HUD, brings fighter 'pilot tech' to a humble hatchback.
In short, essential information is beamed into a driver's field of vision, immediately above the dashboard.
Depending on the specification, information displayed on the HUD can include current speed, traffic signs, navigation instructions, cruise control settings, fuel level and engine warning lights.
In theory, it should cut down on the amount of time drivers are required to look away from the windscreen, which should make our roads safer.
There are two types of HUDs, with the cheapest method using a transparent screen that rises from the dashboard, with the information beamed onto the surface.
The alternative uses a projector to display the information on the windscreen itself, a method typically found on premium and luxury cars.
ADVICE: Driving without shoes - is it illegal?
Active lane-keeping assist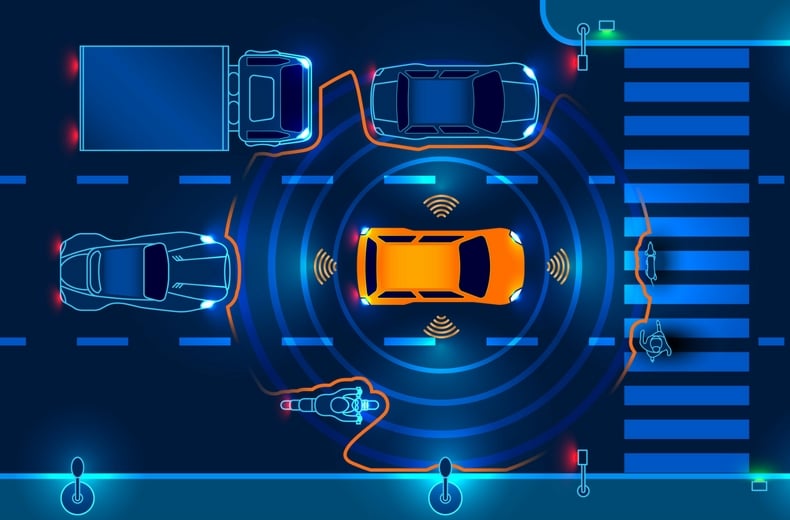 Not to be confused with lane departure warning systems, which merely alert the driver should they drift out of lane (and are often ignored), active lane-keeping assist actually intervenes in the event of an accidental lane departure.
If used in conjunction with adaptive cruise control, say on a new Audi, the car will seek to stay within the white lines of a motorway lane using automatic inputs on the steering wheel.
On some systems, targeted braking is applied if required.
Use of the indicators will override the system, as is the case with lane departure warning systems, and in many ways it is one step closer to a fully autonomous future.
Blind spot detection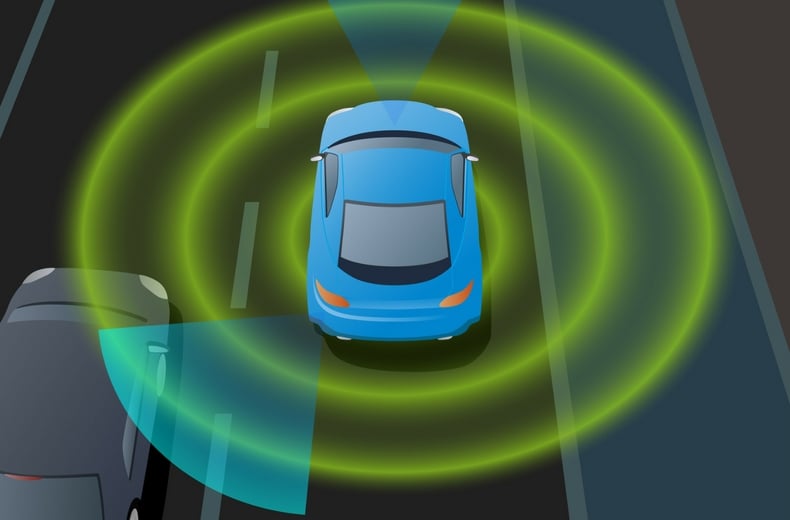 Volvo introduced BLIS, or Blind Spot Information System, back in 2004, which used cameras beneath the side mirrors to detect the presence of vehicles in either blind spot.
A light flashes in the mirror to warn drivers that it's not safe to change lane.
Audi's Side Assist performs a similar function, but uses radar sensors in the rear bumper to monitor traffic in the driver's blind spot.
When a vehicle approaches from behind, the LED warning signal lights up.
While we admit that blind spot detection systems aren't foolproof – they might alert you to the presence of parked cars – at the very least it might save your no-claims bonus.
READ MORE: Seat belt law - how to keep safe and avoid fines
Cross-traffic alert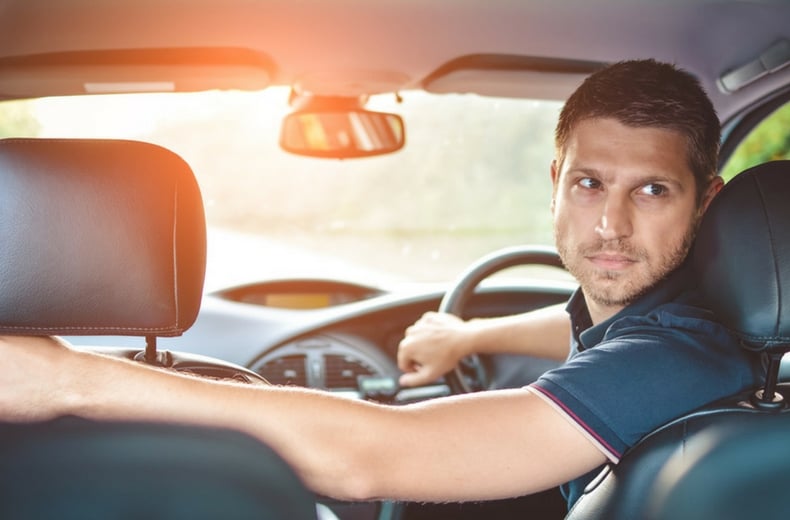 Cross-traffic alert is one of those systems you'll experience and then find it hard to live without.
When reversing out of a parking space, the system uses sensors and/or cameras to detect if there's a vehicle in your blindspot.
If a vehicle is approaching, cross-traffic alert will use an audible or visual warning to alert you of their presence.
In some cases, a vehicle will feature cameras mounted on the bumpers to display an image on the infotainment screen.
This is especially helpful when you're parked between large SUVs, when your vision is restricted.
In 2016, RAC Insurance revealed that two-thirds of motorists have experienced some kind of damage to their vehicle in a car park, with 48% of those surveyed naming the supermarket as the most likely scene of an accident.
Reverse camera
Parking sensors are now commonplace on even the most basic of cars, and while most of us don't like to admit we need help with parking, they certainly come in handy when driving a car with restricted visibility.
This is especially important given the rise in popularity of crossovers and SUVs.
A reverse camera goes one step further by using the infotainment screen to display a video of the area immediately behind the vehicle.
While it shouldn't be a substitute for paying full attention while reversing, it's fair to say that rearward visibility is severely restricted in a modern SUV.
And for that one occasion when a small child appears out of nowhere and below your field of vision, you'll be glad of the camera.
Bluetooth connectivity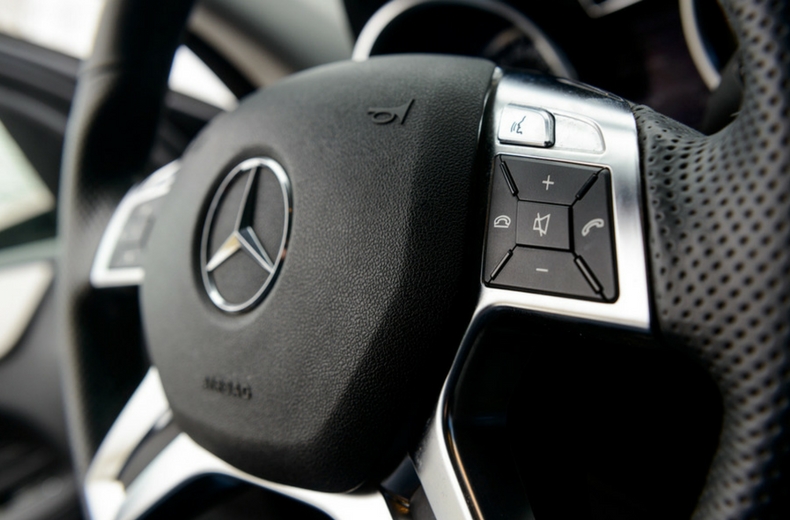 Prime Minister Theresa May has said she wants to make the use of a mobile phone at the wheel as socially unacceptable as drink-driving.
Little wonder, then, that the government introduced stiffer penalties for drivers caught using a hand-held mobile phone while driving.
Anyone caught breaking the law will be fined £200, with six points added to their driving licence.
Bluetooth-enabled hands-free systems are now commonplace on many new cars, but despite calls for the connectivity solution to be made mandatory, it remains an option for carmakers.
Aftermarket devices are available from as little as £20, which is significantly cheaper than the fine for being caught using a phone at the wheel.
For more information on mobile phone driving laws, visit our mobile phone law Q&A section.
Adaptive cruise control (ACC)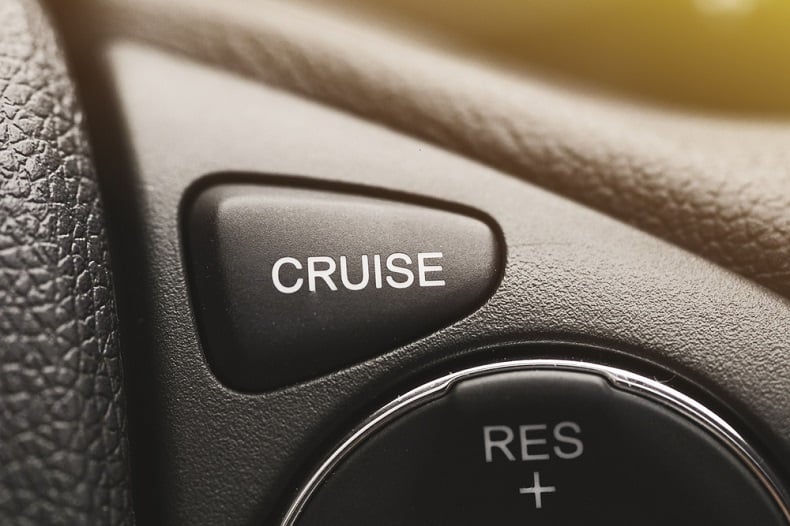 Cruise control dates back to 1958 when it was introduced as 'Auto Pilot' on the Chrysler Imperial.
The system allowed drivers to 'dial in' a speed on the dashboard, with an electric motor adjusting the throttle to maintain it.
Perhaps unsurprisingly, the modern interpretation of adaptive cruise control (ACC) made its debut on the Mercedes-Benz S-Class, just before the turn of the millennium.
Called Distronic, the system maintained a pre-set distance behind the car in front with the help of a radar sensor.
Modern systems work in much the same way, using either a radar or laser to maintain a safe distance behind the car in front, regardless of the prevailing traffic conditions.
In other words, while you might select a steady 70mph on a motorway, the system will reduce the speed should the gap in front fall below a preset distance.
On our congested roads, ACC is more useful than standard cruise control and helps to reduce the stress associated with long drives.
Some systems are better than others, most notably Audi's ACC system, which is available on cars fitted with an S tronic gearbox.
In stop-and-go traffic, the system can bring the car to a complete stop, before automatically driving off when the traffic moves again.
For more information, visit our road safety section.