Non-fault claims, no-claims bonuses and your responsibilities as a driver can make insurance a minefield to manoeuvre.
This guide covers what to do when you have an accident and what your options are with your insurer to help you work out whether you want to make claim.
What's the difference between non-fault and at-fault car insurance claims?
Non-fault claim
A non-fault car insurance claim happens when the fault or liability of an accident lies with somebody else e.g. a fellow motorist drives into the back of you.
Your insurance provider will try to recoup the costs of repairs to your vehicle from the person responsible. Once this is done, your claim will be recorded as a non-fault claim on your insurance history.
At-fault claim
An at-fault car insurance claim happens when you're to blame for an accident.
This could also occur when your insurance provider fails to recoup all repair costs from a third party.
Do I have to tell an insurance provider about my accident?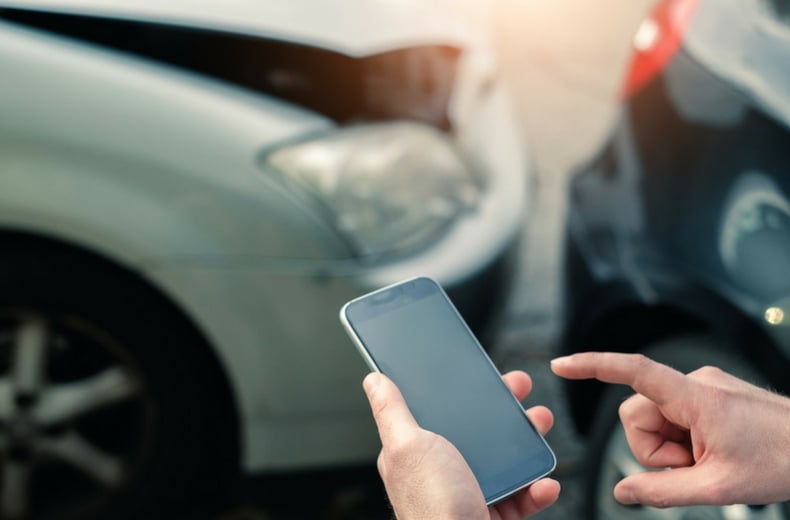 If your car's been in an accident, you must make your insurance provider aware of what happened as soon as you can, even if you don't plan on claiming.
Make it clear that this is only information and you don't wish to claim, and your provider shouldn't attempt to settle with the other party's insurer without your knowledge.
When applying for a new policy, you're expected to give details of all previous accidents you've been involved in as a driver over the past five years, whether you were at fault or not.
This includes accidents when driving a company car and those where you didn't make a claim.
RAC Comprehensive Car Insurance Plus has been given a 5 Star Rating by Defaqto. Get a quote online today.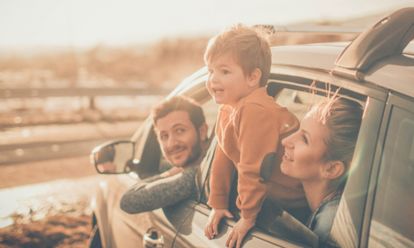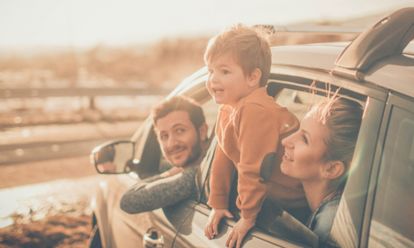 What happens if I don't tell my insurance provider about previous car accidents?
Insurance providers carry out checks across insurance databases to cross-reference anything you have or haven't disclosed.
If they find a non-disclosure, your policy could be invalidated.
Do non-fault claims need to be declared?
All non-fault claims should be disclosed to your insurance provider as they are recorded on databases such as the Claims and Underwriting Exchange (Cue) and cross-checked by providers.
Why does a claim impact my next car insurance premium?
A large part of your premium is based on the probability of you being involved in an accident in the future.
Someone with a record of claims will have to pay more for cover even if they have protected their no-claims bonus, as their history suggests they're more likely to make another claim.
Once a claim is made, your insurance provider will have to recoup the costs of any repairs.
If you're not at fault for a claim but your insurance provider fails to collect all the money needed, you'll probably see an increase in your premium.
Do I have to pay my excess for a non-fault claim?
Generally, whether you're at fault or not, you'll be required to pay your excess. Some providers won't ask you to pay an excess if a third party makes a claim and your provider pays out.
Your excess can be waived if you make a claim and the third-party insurer admits liability. It's best to check your policy to confirm your provider's approach.
How will a non-fault claim affect my no-claims discount?
If you make a non-fault claim, it's possible that you'll lose some or all of your no-claims discount, unless it was protected at the time.
Insurance providers find that drivers with non-fault claims are more likely to have an at-fault claim in the future, and so you're likely to see an increase in your premium.
If protected, your no-claims discount will be applied after your premium is calculated. However, the increased premium, even with a discount, may mean you pay more for your cover overall.
Will a car insurance claim be declined if I didn't disclose a previous accident?
A car insurance claim can be invalidated if you fail to disclose previous accidents. Insurance providers carry out checks across insurance databases to cross-reference anything you have or haven't disclosed.
If you think that your provider has declined your claim unreasonably, you can complain to your provider. If this complaint is declined, you can then contact the Financial Ombudsman Service (FOS).
The Government service is free to use and all referrals should be made within six months of the date of the insurance provider's decision. The FOS can instruct your provider to pay your claim and may award you an extra payment for interest on the value of the claim.
However, if the FOS decide you engaged in deliberate non-disclosure, they will reject your complaint.
If I have an accident in a company car does it still affect my personal premium?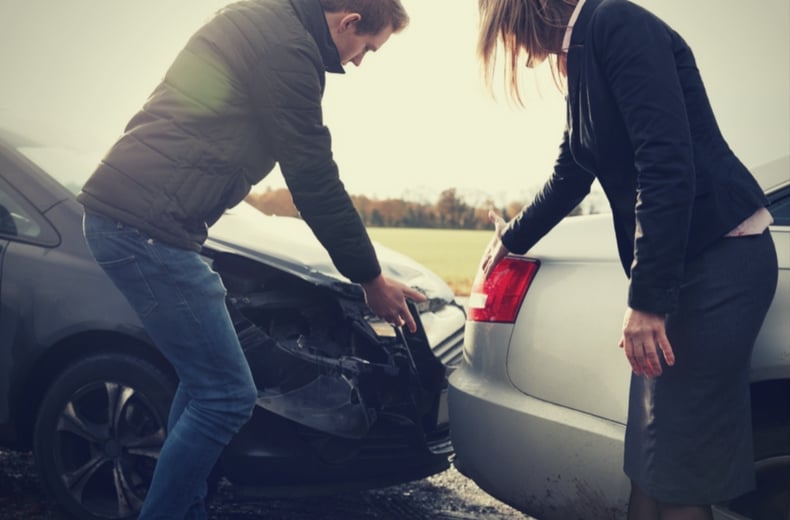 While many people avoid telling their personal insurance providers about accidents in a company or rental car to protect their no-claims, doing so could be viewed as non-disclosure. If providers' checks find you've withheld information, your policy could be invalidated.
Honesty is always the best policy and will give you the best chance of being covered in the event of a future accident.
How can I check my car insurance claims history?
You can check your insurance claim history by contacting the Claims and Underwriting Exchange (Cue). The database holds information on any reported incidents, regardless of whether or not you made a claim.
Visit the Motor Insurers Bureau (MIB) and complete a Subject Access Request form to check any data being held on you. If you think any information is incorrect, you should contact the MIB or the insurance provider who you think sent the data.
Do I need to inform my partner's insurance provider if I claim on my own insurance but am a named driver on theirs?
If you have an accident that you claim on your own insurance and appear as a named driver elsewhere, it's probably best to check with your other provider if they need details of the accident.
Honesty is always the best policy.
How many years will a claim impact my insurance?
Insurance providers will ask for details on any claims made within the last 5 years.
Want more motoring advice?
Helps young and new drivers save money by rewarding safe driving.