Fronting is illegal, carrying serious consequences that can include a criminal record.
Find out what this form of insurance fraud is, how you might accidentally do it, and why it should be avoided.
What is fronting?
Fronting is when a driver declares to a car insurance company that he or she is the main driver of a vehicle when the main user is actually someone else.
Usually, an older, more experienced driver falsely insures a vehicle in their own name, even though the main driver is a younger, riskier motorist .
Fronting is often committed by parents with the aim of getting a cheaper insurance quote for their children who are either learning to drive or are young drivers.
Insurance fronting punishments
Fronting is a crime and punishable as such. There are both immediate and long-term consequences to giving false information to an insurance provider:
The insurance provider could refuse to pay for any damage to a car if the main driver isn't correctly stated
If a third party was affected in an accident, the insurer may be obliged to pay out any successful claim, but it could then pursue the policyholder to recover the uninsured costs
The insurer could cancel or void the policy, leaving both the young driver and potentially the parent without insurance
The culprits could have to pay more for insurance in the future as having cover refused or cancelled, as well as previous convictions, often leads to higher premiums
If the offenders are prosecuted for fraud, they could end up with a criminal record
New and young drivers concerned about the cost of their premiums can potentially save money on their car insurance by taking advantage of RAC Black Box Insurance.
Once your telematics box is installed we monitor your driving behaviour, so your renewal price is based on the way you drive, which could help lower your cost of motoring.
Helps young and new drivers save money by rewarding safe driving.
The main driver on your car insurance
There are motorists who set out to lie to insurance providers in order to save money. Some, however, don't realise they're committing a crime when they carry out fronting. And others don't understand who the actual main driver is.
The declared main driver should be the person who:
regularly uses a car to drive to or from work / place of education
uses the car for the highest percentage of the time
uses the car on a daily basis
Don't accidentally become a fraudster - ignorance is no excuse. If in doubt, speak to your insurance provider.
What about adding a named driver to my insurance?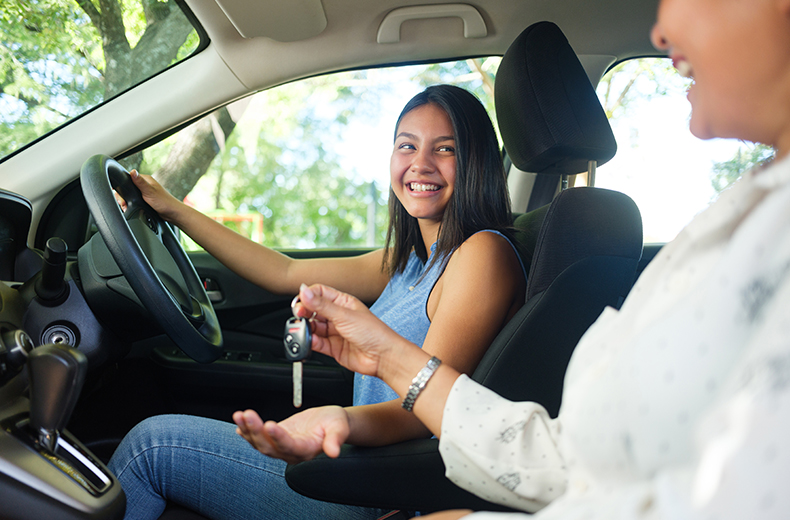 Adding a named driver to your car insurance policy is easy to do - and may end up saving you money, too.
A named driver is another person that you add to your existing car insurance policy, someone you allow permission to drive the insured vehicle. This means that if this person is driving the car, he or she will be insured in the case of an accident, and covered if there is any damage to the vehicle.
The named driver will have the same level of insurance cover as you, the main driver, however if the additional driver causes an accident whilst driving your car, it will be your no claims discount that's affected if you need to make a claim.
Find out more about whether adding a named driver will reduce your insurance cost.
Parents can save money on their children's car insurance by taking advantage of a multicar discount offered by select providers. The discount is given when you insure multiple cars registered at the same address.
Find further information here on car insurance or speak to one of our RAC representatives on 0330 159 1019 to get a quote.
Read next:
RAC Comprehensive Car Insurance Plus has been given a 5 Star Rating by Defaqto. Get a quote online today.