Everyone wants a good deal on their car insurance, but fake insurance could cost you more.
While there are many ways to get cheaper car insurance and save yourself some money, if you're presented with a deal that simply looks far too good to be true, the chances are it might be.
Unfortunately, unsuspecting drivers are often targeted by insurance fraudsters known as ghost brokers, who target motorists to sell them policies that are either fake, or quickly cancelled shortly afterwards.
Becoming a victim of ghost broking can have serious and expensive consequences for a driver.
What is ghost brokering?
Ghost brokers sell fake and forged car insurance policies to motorists. Typically, the insurance fraudster will pretend to be a genuine car insurance broker, acting as the negotiating point between a driver and insurance companies.
There are several ways a ghost broker can target an unsuspecting motorist. For example, they might forge entire insurance documents, or change a driver's details to reduce the price of the policy significantly.
For example, they could change your occupation, your age, or the length of time you've owned the vehicle. This has an impact on your insurance; but because it's incorrect information, it invalidates your policy.
Another ghost broking tactic is for the so-called broker to set up a genuine policy, only to cancel it later, reclaiming the refund for themselves and leaving the victim completely unaware that they're no longer covered.
How to spot a ghost broker
Insurance fraudsters are usually active online. They may view young and newly-qualified drivers as the perfect victims, so they will place adverts on student forums and websites, on notice boards in universities, and on money-saving forums.
Young drivers who may be faced with higher car insurance prices than older and more experienced motorists, are keen to find discounted cover, so present a golden opportunity for ghost brokers. Action Fraud1 state men in their 20s are typically targeted.
Some ghost brokers may also approach people in pubs and bars. Again, students might be specifically targeted, so if you're at university, be mindful that brokers may operate in venues where a lot of students meet and mix.
Be mindful of approaches on social media, too. Some ghost brokers may make contact via apps like WhatsApp and sites like Facebook, especially if they can identify that you've been searching online for insurance quotes. If you've been active online, and asked for advice on getting a good car insurance deal, you might be targeted.
The best advice is simply to trust your own instincts. If it doesn't feel or sound right, it probably isn't genuine, so just walk away and ignore any further attempts to make contact.
If you've been approached by someone claiming to be a broker, you should always be wary. Check their details first. An authorised insurance broker should be listed on the British Insurance Brokers' Association2 website. If the 'broker' isn't included on there, doesn't have their own website, or only discloses a mobile phone number or an email address as a contact, alarm bells should be ringing.
How to report a ghost broker
If you suspect you've become a victim of ghost broking, you need to take action immediately.
The first step is to establish whether you have a fake policy. Contact the insurance company direct - not the scam broker - to check your details with them. They'll be able to confirm whether you actually have a genuine policy or not.
You can also look up your vehicle's registration number online, via the Motor Insurers' Database3, to see whether your car is insured. However, be aware that this will only confirm that the car is insured - the details of the vehicle, or your own personal details, may have been amended by the ghost broker, which still renders your insurance invalid.
If you discover your insurance isn't valid, you need to address the issue immediately – driving without valid insurance is against the law, and exposes you to the threat of serious repercussions including a fine, penalty points on your driving licence, and even the risk of your car being seized and destroyed.
Of course, if you only realised you'd fallen foul of a ghost broking scam following an accident and tried to make a claim, legally you'd be liable for the cost of any damages. This could apply to both your own vehicle, and someone else's car if another motorist was involved in a collision.
Next, contact Action Fraud4 and/or the Insurance Fraud Bureau5 to report your situation and take further advice. You can call Action Fraud on 0300 123 2040, while the Insurance Fraud Bureau has a confidential Cheatline on 0800 422 0421.
You should avoid driving your car until you have arranged genuine insurance cover to replace the fraudulent policy. One option is to get short term cover in place, so you're covered immediately and until you arrange an annual policy.
Get short term insurance from 1 hour to 30 days. It's quick! Get covered within 15 minutes. Buy online 24/7.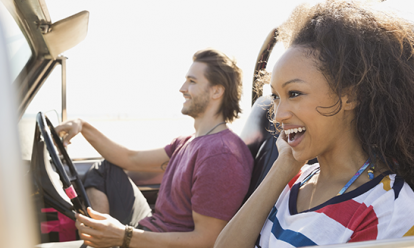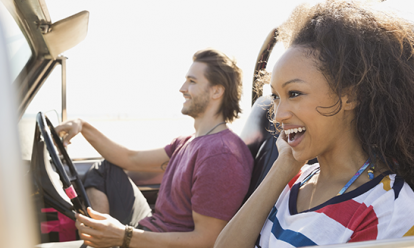 ---
1 https://www.actionfraud.police.uk/news/cost-of-car-insurance-fraud-to-victims-revealed-in-new-police-campaign
2 https://www.biba.org.uk/
3 https://ownvehicle.askmid.com/
4 https://www.actionfraud.police.uk/
5 https://www.insurancefraudbureau.org/