Staycations are still in vogue for 2022 and what better way is there to see the country, than by touring its National Parks?
We'll explore routes that railways can't reach and hit the trails that trains fail to traverse with our drivers guide to the nation's best green spaces.
Pack your snacks and get your playlists primed for your next holiday that little bit closer to home.
Before you head off
Consider sharing driving responsibilities with a friend or family member and splitting stints behind the wheel into two-hour chunks. Our temporary car insurance takes 15 minutes to set up and is perfect for single or return trip cover.
If you can't share driving responsibilities, plan your route with regular breaks in mind, a 15-minute break every two hours is best.
Secondly, remember FORCES, or:
Fuel
Oil
Rubber
Coolant
Electrics
Screen wash
The list of DIY checks will give you the best chance of avoiding a breakdown on your journey. With RAC breakdown cover too, you can be confident about reaching your destination.
Finally, pack all the essentials and not-so essentials, to make your trip more comfortable. If you're in need of packing inspiration, read our guide on how to prepare for a road trip properly.
1. Snowdonia, North Wales
Snowdonia is home to the formidable Mount Snowdon, the second-highest peak in the UK. A mountain that offers breath-taking views of North Wales and, on a clear day, the Irish Sea. Sights that have to be seen to be believed.
The perfect way to start your hike to the top begins at the Pen-y-Pass car park, which runs on a pre-book only basis from spring 2022. From here, you can take the Miner's Track or the slightly trickier Pyg Track to the summit.
If you fancy something completely different, you could try white water rafting or soaring through the skies on Europe's longest zipline. Tour operators offer canyoning and underground free fall experiences too.
The number one attraction for motoring fans has to be Llanberis Pass. One of the UK's greatest driving routes is a 60mph A-road lined by waist-high walls that meander through a dramatic landscape.
2. Cairngorms, Northeast Scotland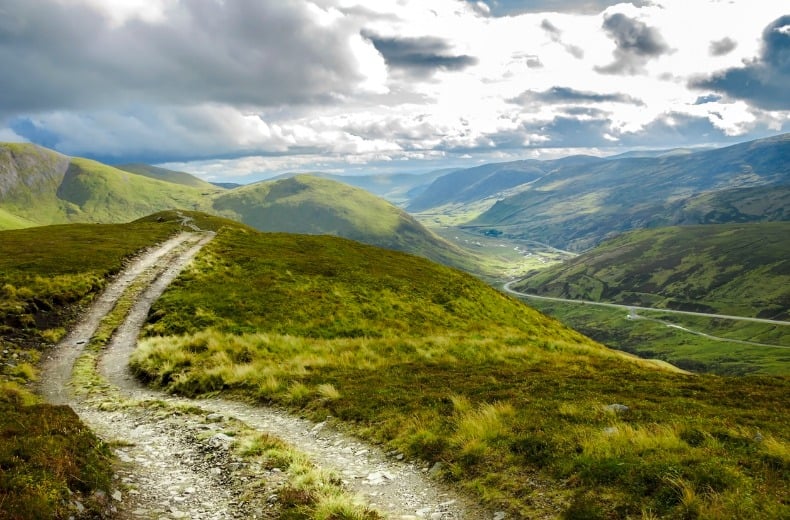 The North Coast 500 may be Scotland's answer to Route 66 and one of the best road trips in the UK but if you ever take on the challenge, it might be worth adding a few more miles to your trip to visit Cairngorms.
You'll need a few days to make the most of the UK's largest National Park and a car is the best way to see it all, especially as public transport is hard to come by. The area is littered with traditional and modern whisky distilleries, medieval castles and nature reserves filled with rare and protected species.
Did we mention the winter sports facilities too? Three ski resorts can be found in the park: Cairn Gorm Ski Centre, Glenshee Ski Centre and The Lecht Ski Centre. Who needs The Alps?
For a unique driving experience head to Cairnwell Pass. The highest main road in the UK leads to the bonnie village of Braemar, home to the most famous of the Highland Games and a firm favourite with the Royal Family.
Breakdown cover from just £7.95 a month*. Plus up to £150 of driving savings!
3. Peak District, East Midlands/North England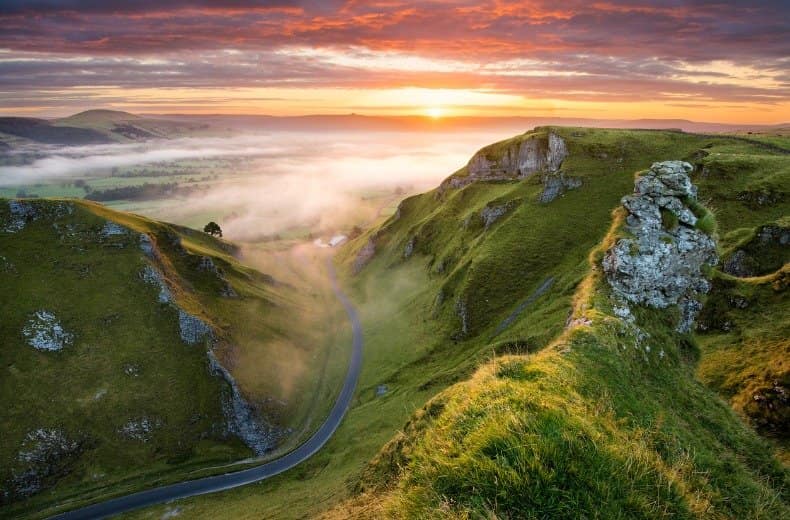 The Peak District straddles Derbyshire, Yorkshire and a number of other counties where the Midlands and the North collide. The 555 square miles of moorland and grassland is home to limestone caverns, listed buildings and picture-perfect villages and spa towns.
There's plenty for kids to do, with water sports available on many reservoirs, horse riding opportunities and a Go Ape centre to make memories amongst the treetops.
Roads through the park are also a big draw. Snake Pass, which connects Glossop to Sheffield via the A57, is perhaps England's most famous road and winds through more rounded hills than sharp peaks, despite the area's name.
The Cat and Fiddle Road is another scenic drive in the area, made up of sections of the A537, A54 and A53. The road takes its name from, you guessed it, a pub along the route with the same name, which also happens to be the second highest pub in the UK.
4. Yorkshire Dales, North England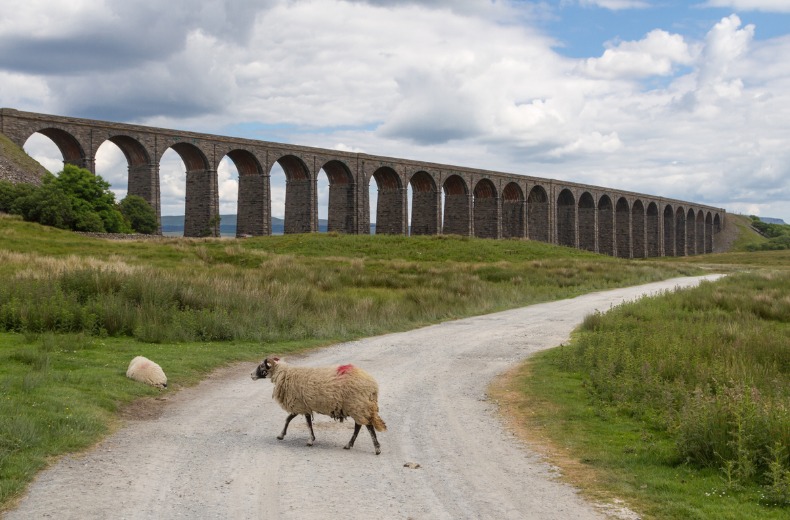 The Yorkshire Dales is both wild and windswept and quiet and tranquil. A landscape shaped by still lakes and flowing rivers, and recognised as the UK's largest Dark Sky Reserve, for its natural darkness and lack of light pollution. There's no better place to spend a night under the stars.
Outdoorsy types will love the challenge of the Yorkshire Three Peaks, a 24-mile walking circuit, that takes in some of the North's highest summits. Just make sure to keep 12 hours free in your staycation plans.
Behind the steering wheel, head to Buttertubs Pass. The road takes its name from the potholes where dairy farmers would rest on their way to market – we can't think of another instance where damaged roads have been remembered so fondly.
Jeremy Clarkson describes the pass as "England's only truly spectacular road".
5. Dartmoor, Southwest England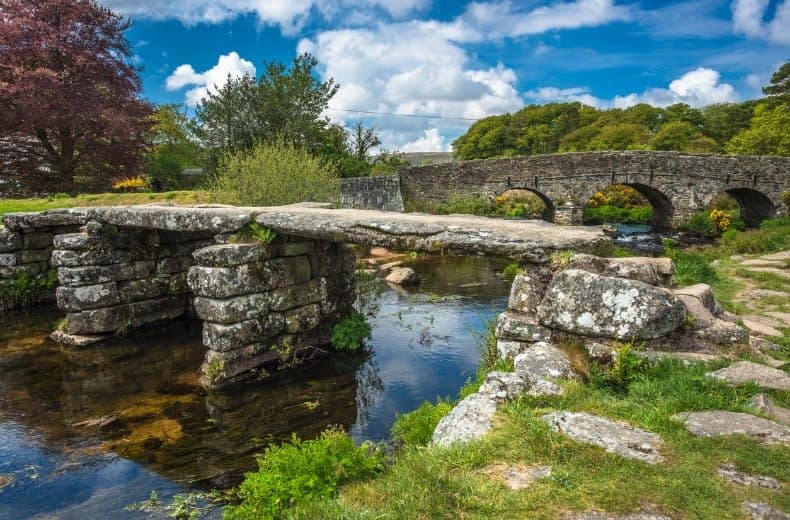 Head southwest to a National Park renowned for its stone circles, iconic ponies and infamous prison.
Dartmoor's craggy tors (rock formations) and dense forests are synonymous with myths and legends. Keep an eye out for the ghost of Sir Francis Drake at Buckland Abbey and beware of Hairy Hands Bridge. Rumour has it that a pair of hairy hands appear on your steering wheel to force you off the road when using the crossing, which happens to be an accident hotspot.
If the worst should happen, we're sure our comprehensive car insurance can help. For a scenic drive in the area head to Postbridge, home to the National Park Visitor Centre and the beautifully quaint Clapper Bridge.
RAC Comprehensive Car Insurance Plus has been given a 5 Star Rating by Defaqto. Get a quote online today.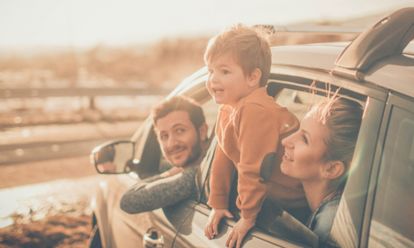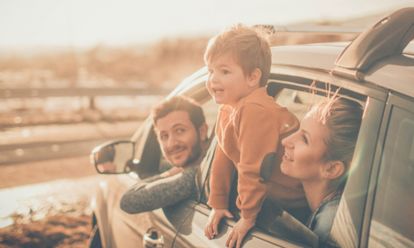 6. Brecon Beacons, Mid/South Wales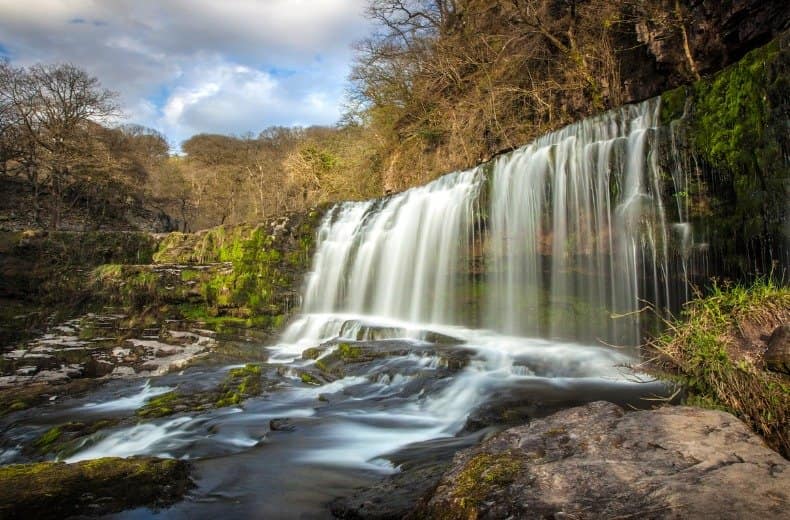 A favourite with the Top Gear filming crew, Brecon Beacons is sprinkled with a wealth of dramatic landscapes to explore by car and on foot.
The most 'Instagram-able' of them all can be found in Waterfall Country, a valley deep in the park where trails take hikers past (and through) four crashing waterfalls.
The A4069, or Black Mountain Road, twists, climbs and dips for 19 miles between Llandovery and Gwaun-Cae-Gurwen and there are plenty of lay-bys along the way to snap the best views of the surrounding greenery. Be warned, however, the popular motoring spot gets particularly busy at weekends.
Alternatively, head to the B4560 to see supercars and souped-up bikes take on the sharp turns and hairpin bends near Llangynidr.
7. North York Moors, Northeast England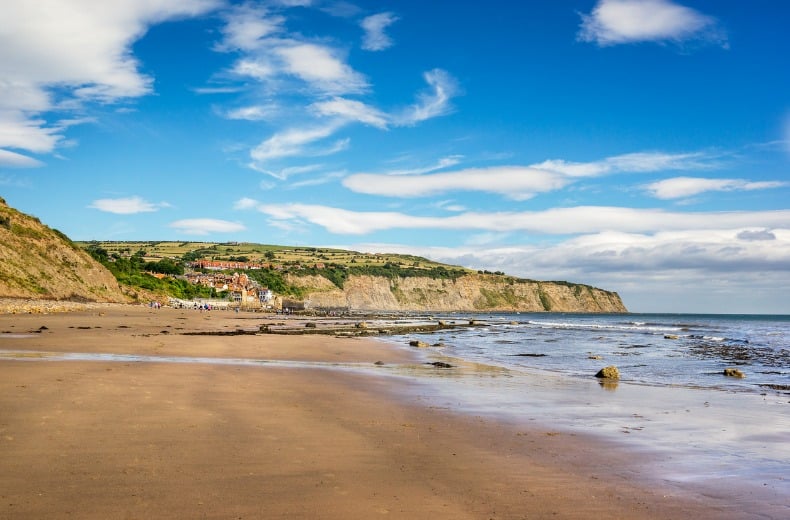 Think purple moorlands, tumbling white rivers and meandering blue streams. The Moors offer a colourful escape that will make you wonder why anyone suggested that it's grim up north.
Explore the moors by foot via countless trails or saddle up and join the horse-loving tourists who trot and canter through beautiful woodland and sandy beaches, all year long. The area is also popular with fell runners thanks to well defined routes, quiet rights of way and panoramic views.
If you prefer to take in a vista from the comfort of your car, take the A64 and A169 on a drive from York to Robin Hood's Bay, a route that Lonely Planet voted as the best road trip in the North of England.
8. New Forest, Southern England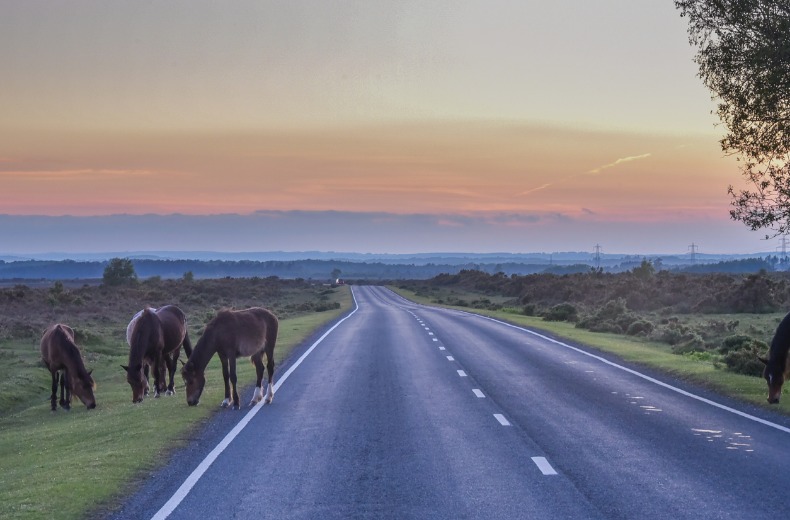 There's not much 'new' about this forest in Hampshire. Created in 1079 to satisfy William I's hunting needs, today visitors are much more likely to go on the prowl for the perfect photo during the 'golden hour'.
Highlights in the area include Exbury Gardens, a woodland garden belonging to a stately home of the same name and Buckler's Hard, a small hamlet on the banks of the Beaulieu River that looks like an oil painting brought to life.
Don't forget the nearby National Motor Museum in Bealieu. Exhibits include the 'World of Top Gear' with cars created by Clarkson, Hammond and May and a collection of four world land speed record holders.
Breakdown cover from just £7.95 a month*. Plus up to £150 of driving savings!