Planning a successful road trip isn't as easy as it might sound, even if you're just staying in the UK.
You've got to make sure you've packed everything you need, your car's fit for a long journey… and your party is still speaking to each other by the end of it!
Read on for our top tips on how to prepare for a road trip.
Share the drive on your road trip
Before you set off on a big trip it's worth asking yourself: can I share the driving responsibilities with somebody else?
It's more than just making sure everyone gets to have a nap or check their phone - there are some real safety benefits to splitting the driving between your group.
Driving for extended periods of time takes a lot of concentration and can make us tired, a state that could lead to an accident. Rotating with one or more drivers will ensure your concentration level remains high and you stay alert.
If you decide to share a car with multiple drivers, by law you must be insured. RAC's temporary car insurance provides cover from a minimum of one hour to a maximum of 30 days.
Take regular breaks
The government's road safety campaign, Think! recommends taking a 15-minute break every two to three hours.
As the sole driver, regular breaks allow us to return to the wheel with concentration restored.
Pack essential road trip items
Good drivers are always prepared. Take these essentials with you on your next road trip:
Important documents: Remember your driving licence, car insurance details, travel insurance documents and to keep the number for breakdown services handy.
Sat-nav: As well as giving you directions, a sat-nav can remind you of the speed limit and help you find nearby service stations. It's a little old-school but still take a road atlas with you as back-up in case your sat-nav fails!
Loose change: Keep a few coins in the glovebox for toll roads and parking charges.
First-aid kit: In case of minor bumps and scrapes of the human variety, keep a first-aid kit in your boot that includes plasters, bandages and cortisone cream for insect bites.
Torch: You can use your phone, but a torch is easier to hold if you need to look under your car or inside the bonnet. Make sure the batteries are working and take some spares just in case.
EU registration plate or UK sticker: UK-registered cars without a blue EU registration plate will also need to display a UK sticker when driving in EU countries. The rule is slightly different in Cyprus, Malta and Spain where a sticker should be displayed no matter what is on your number plate.
Pack for comfort
Take these items to make your road trip more comfortable and relaxing:
Sunglasses: The sun can be dazzling while you're driving, causing headaches. Drive in tinted sunglasses that will shield your eyes from glare.
Toiletries: Tissues, hand gel and wet wipes are a lifesaver if anything gets spilled or sticky fingers need cleaning. Sun cream is a must if you're planning to stop off at the beach or go on long walks in hot weather. Remember any prescription medicines you need, too.
Warm clothes: If you want to beat the traffic and travel during the night (or first thing in the morning), take a jacket or woolly jumper with you as it could be on the chilly side. An anorak and pair of wellies may also prove useful if it decides to lash it down – we know how unpredictable the Great British weather can be!
Drinks and snacks: Take a water bottle to stay hydrated during the journey. Mints and gum will also prevent your mouth getting too dry in between stop-offs. Snacks such as bananas, nuts and granola bars can give you a boost if you start to flag. Take sandwiches if you know you'll be driving for a long stretch in an area with limited dining options.
Music and games: Your road trip wouldn't be complete without some tunes and fun travel games that all your passengers will enjoy. Get everyone to contribute to the playlist and play games like 21 Questions, or the classic: I spy.
How to pack for a road trip
The way you pack your boot and roof box can help you save fuel as well as travel more safely. Follow these tips:
Get short term insurance from 1 hour to 30 days. It's quick! Get covered within 15 minutes. Buy online 24/7.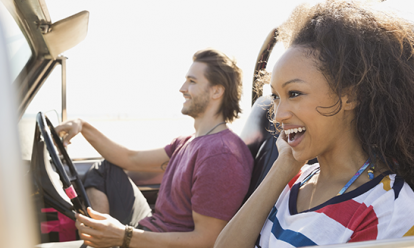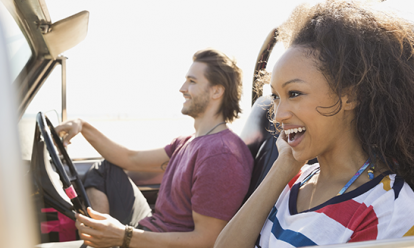 Packing the boot for a road trip
For a smooth and safe drive, it's important to maintain an even weight distribution throughout the vehicle.
Place the heaviest items towards the centre of the vehicle and the larger items towards the back.
Don't pack items above the headrest level. Items here restrict rear visibility and, under braking, can fly forward and hit passengers.
Packing the roof box for a road trip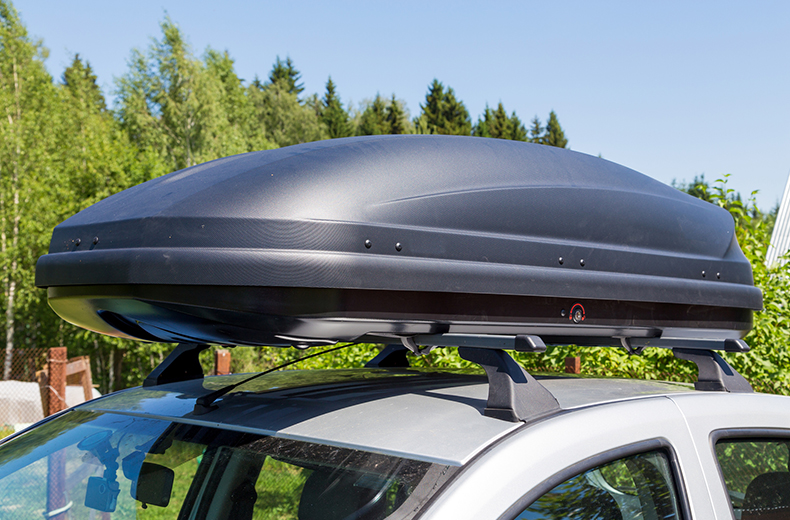 If you're travelling with lots of luggage, roof boxes are invaluable.
You can put some of the lighter items in there so you don't have to cram everything in the back seat.
Items such as duvets, blankets and sleeping bags should be placed in the box and locked securely.
When you've finished using the roof box, always remove it from the vehicle as it can reduce your fuel efficiency.
Carry out pre-road trip car maintenance checks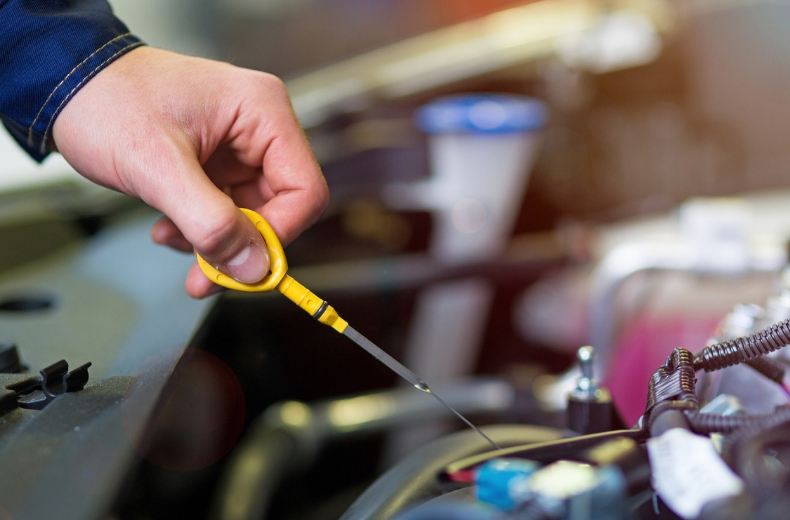 It's crucial to take time to give your car the once-over before you hit the road. It's particularly important to take seasonal weather into account; long distances and extra weight from luggage and passengers can put a bigger strain on your car.
There are several maintenance checks you can do yourself, including:
Oil: Your car will break down if the engine doesn't get enough lubrication, so do the dipstick test. Make sure the oil level is between the minimum and maximum markers.
Coolant: On a hot day, coolant removes excessive heat from your engine – essential if you're stuck in traffic. On a cold one, it's just as important because it also prevents the water from freezing. Find out how to check your coolant.
Tyre pressure and tread depth: Your tyres should be inflated to the correct pressure, allowing for heavy suitcases in the back. Most vehicles have a sticker (inside of the fuel filler or drivers' door jamb) which indicates minimum tyre pressures and the suggested pressures for heavy loads. To check the tread depth, insert a 20p coin into the tread grooves on the tyre. If you can't see the outer band of the coin face, your tyres are above the legal limit (1.6mm). You face a £2,500 fine for each illegal tyre.
Lights: Defective lights affect road safety as they make you less visible to other road users, so make sure they're all in full working order. Ask a family member or neighbour to check the back lights for you. You may also require headlight beam deflectors for driving in Europe unless your vehicle has a built-in beam adjustment setting. These are included in our RAC Driving in Europe kits.
Washer fluid: Keeping your window clean will allow you to keep an eye on any hazards on your trip. If washer fluid levels are low, make sure you top them up before setting off. For winter driving, ensure correct dilution to prevent freezing.
If there are any existing issues with the car, take it to a qualified mechanic to get these resolved – you don't want to break down miles from home because of a minor problem that could have been fixed at your local garage.
Also make sure your car's MOT is valid for the entirety of your road trip. For extra peace of mind, you could book your car in for a service before you travel.
Don't forget breakdown cover
If you don't already have breakdown cover in place, organise it before you go.
The RAC can provide road recovery services, meaning you have the security of roadside assistance throughout your road trip should the unexpected happen.
Plan your road trip route
Planning your route will allow you to avoid potential problems further down the road (pun intended), when you could be feeling a little more time pressured or less able to find alternative options. Make sure you consider the following…
Plan your stops
Government advice recommends taking a 15-minute rest every two to three hours to beat tiredness. It's important that your route includes safe places to take these regular breaks.
Checking potential stops in advance will allow you to pick out any places of interest you might want to visit along the way to your final destination.
Stretching your legs in a safe place is a great opportunity to hand over driving duties to a friend or family member as well. Just remember to get temporary car insurance if you do want to swap drivers!
Check road works
Being stuck behind temporary lights or within earshot of pneumatic drills could take the shine off your road trip.
Highways England offers a roadwork checking tool that allows you to search by region and road and filter severe delays to help you avoid disruption.
Check weather conditions
A quick check on the weather could be the difference between unspoiled views of a scenic landscape and a dreary drive.
More importantly, adjusting your travel time based on a severe weather warning could help you avoid a potentially unsafe journey.
Why is temporary car insurance good for a road trip?
Temporary car insurance is a form of short-term vehicle cover which provides insurance from a minimum of 1 hour to a maximum of 30 days.
It's pay-by-hour car insurance that provides immediate cover if you need to drive a different vehicle for a short period of time.
So if you're splitting driving responsibilities with friends and family, this form of cover is ideal.
Both short-term Breakdown cover and European driving cover is available when you buy Temporary Car Insurance as well.
If you're planning to drive in Europe in the near future, then it's worth taking out European Breakdown Cover to provide you with complete peace of mind during your trip.
Can I get same-day short term insurance cover?
If you need short term insurance cover immediately, RAC Temporary Car Insurance can often prove more cost effective than adjusting your existing insurance or adding a new driver.
Our temporary car insurance is designed to cover you to drive another car - or insure someone else to drive your car.
You could purchase a policy within just a couple of minutes and be on your journey moments later – it's really that quick!
You can even set a time for cover to start if you need cover on the same day as your quote. The insurance docs are sent by email immediately, and you can be insured in less than 15 minutes.
What's more, new policy details are updated to the Motor Insurance Database (MID) every 4 hours, so you'll have peace of mind that both the DVLA and Police know you're permitted to drive - you are still perfectly legal to drive within these 4 hours.
Need inspiration for where to go on your next big adventure?
Check out our guide to five roads that can't be ignored when holidaying in the UK.
Get short term insurance from 1 hour to 30 days. It's quick! Get covered within 15 minutes. Buy online 24/7.