If you are looking for the ultimate road trip in Scotland, the North Coast 500 (NC500) should be at the top of your list.
Known as Scotland's 'Route 66', the NC500 is a picturesque 516-mile (830km) route that encompasses stunning coastal views, rugged mountains and spectacular Highland roads. If you want to enjoy the very best of north Scotland, the NC500 should not be missed.
Here, the RAC looks into what makes the North Coast 500 so special.
What is the North Coast 500?
Starting and ending at Inverness Castle, the journey was launched in 2015 by the Tourism Project Board of the North Highland Initiative to link together many of the Scottish Highlands iconic destinations into a single touring route.
The launch was supported by Visit Scotland and the Highlands & Islands Enterprise.
At over 500 miles long, it is advised that the NC500 journey should be spread across five to seven days – with multiple stops along the way to take in the local scenery, culture and food.
Voted for as one of the world's top coastal driving routes by multiple travel magazines and organisations, the NC500 offers a unique holiday experience for car and motorbike enthusiasts.
Since its official launch in 2015, the route has seen a mass increase in tourism and road users.
Where is Scotland's 'Route 66'
The North Coast 500 route consists of six regions across the north of Scotland: Black Isle, Caithness, Easter Ross, Inverness-Shire, Sutherland, and Wester Ross.
Due to its varied scenery, visitors to Scotland's Route 66 will see historic towns and cities, mountainous landscapes, sandy beaches, marshes, rivers, lochs, local wildlife, castles heritage sites and so much more.
Although planning your journey may seem overwhelming – no matter where you stop on your journey, there are so many exciting options for you, and you friends and family.
If you are looking for a camping site, bed & breakfast, hotel, or luxury stay – there are also plenty of options along the route.
Unlike the American Route 66 – the NC500 is not a single road or highway – but a series of roads the hug the coastline.
Because of this, in recent years brown tourist signs have been placed along the route to help drivers know they are on the right road.
And even when on the right road – there are important tips drivers should be aware of.
Whether it is driving in the summer or travelling through heavy rain – the NC500 has a wide range of different conditions that you should be prepared for.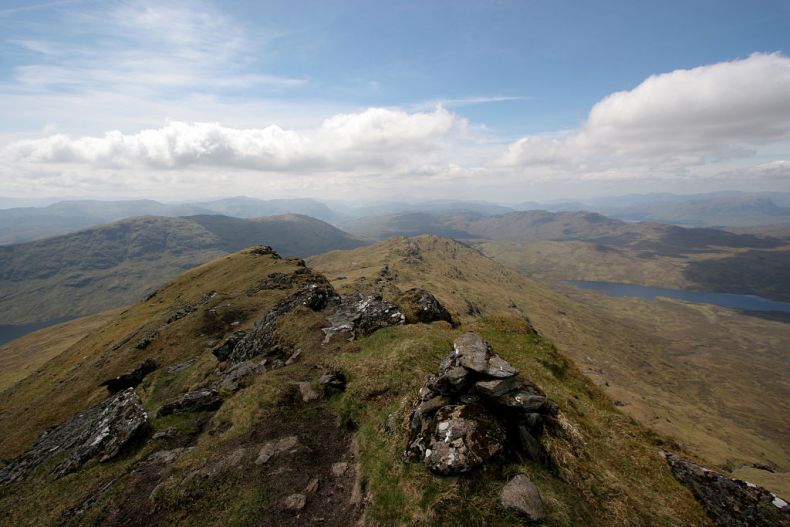 Map of the North Coast 500
Below is an unofficial route for the NC500. Ahead of your journey, check out what each region has to offer and where to visit! If you have recently taken this journey, comment below and let others know where they should go.
What are the highlights of the NC500?
Each region has its own incredible sights and adventures for those on the route. Whether you are looking for a relaxing getaway, immersing yourself in the Scottish Highlands, or wanting an action-packed break – there is something for everyone.
Below is the order you will travel, should you take the journey counter-clockwise.
Inverness-Shire: Home of the route's largest city – Inverness – this region is where your adventure begins and ends. With a mixture of ancient castles, highland scenery and near the infamous Loch Ness – there is so much to see!
Black Isle: Famous for its peninsula that stretches out into the North Sea – this area of Scotland is known for its extensive farmland, its food and drink scene, and being a wildlife hotspot for dolphins, deer and so much more.
Easter Ross: As you wind your way through this next step on your journey, you will drive through many seaboard villages, and its pictish past. There are also several distilleries which are increasingly popular with visitors.
Caithness: In this part of the road trip, you will pass through the iconic John o'Groats – the most northerly village of mainland Britain. Dunnet Head is the official most northern part of Britain.
Sutherland: As you continue along the north coast, the dramatic scenery is a must-visit for those along the journey. With many harbours, castles, historic monuments and golf courses – this is an area many visitors tend to stay for a few days.
Wester Ross: The final leg of the drive, visitors often say 'West is Best' when it comes to this stretch of road due to its plentiful beaches, mountainous peaks and lochs – giving visitors all the best Scotland has to offer.
What can you expect to see on the NC500?
Alongside the natural beauty of the route – there are many fun activities for you and the family.
Whether you are interested in watching wildlife, visiting ancient castles, enjoying local cuisine, having a few drinks at the distilleries, strolling through historic landmarks and heritage sites, hiking the highlands, or taking your clubs to the home of golf – there is so much the region has to offer.
If you are looking at visiting the distilleries and breweries on the route, please be wary of drink driving limits in Scotland – as they are different from the rest of the UK. .
What else does the North of Scotland have to offer drivers?
If you are looking for a shorter, alternative route – then you should look for the Heart 200 – a increasingly popular route though the Central Highlands and Perthshire. Its success stems from the growth of the NC500.
How to prepare for the North Coast 500
Although by now you are desperate to hop in the car and head out on this great journey – make sure your vehicle is in the best possible condition and you know what the journey has in store for you.
Planning a successful road trip isn't as easy as it might sound, even if you're remaining in the UK.
Share the drive on your road trip
Before you set off on a big trip it's worth asking yourself: can I share the driving responsibilities with somebody else?
It's more than just making sure everyone gets to have a nap or check their phone – there are some real safety benefits to splitting the driving between your group.
Driving for extended periods of time takes a lot of concentration and can make us tired, a state that could lead to an accident. Rotating with one or more drivers will ensure your concentration level remains high and you stay alert.
Take regular breaks
The government's road safety campaign, Think! recommends taking a 15-minute break every two to three hours. As the sole driver, regular breaks allow us to return to the wheel with concentration restored.
Pack essential road trip items
Good drivers are always prepared – so make sure you have some essentials with you on your North Coast 500 road trip.
These include important documents such as your driving licence, car insurance details and details of you breakdown cover.
All cars should also have a sat-nav or a map; loose change to pay for parking; a first-aid kit; water and food; a torch; tools for if you break down or get a flat tyre; entertainment for child passengers, sunglasses; toiletries; your suitcases with hot and cold weather options – and anything else to make the journey both safe and fun. The RAC Shop stocks all car essentials so you can ensure you're fully prepared for your trip.
If you are looking for fuel on your journey, download the myRAC app - it lists the latest petrol and diesels costs and will help you find the nearest fuel station with the lowest prices.
Packing the car for the NC500
For a smooth and safe drive, it is important to evenly distribute the weight of your items across the car.
Place the heaviest items in the back of the boot and do not have anything that can block the view out the front window. This can lead to a fine.
If you have a roof rack or a bike rack – make sure that it is secured to your vehicle and there is no chance anything will become loose.
What else should you do before starting the NC500?
Perhaps the most important part of preparing for your trip is making sure your vehicle is in prime condition.
Here, the RAC hashighlighted 12 essential car maintenance checks you should be doing before heading out on Scotland's 'Route 66'.
If you don't already have breakdown cover in place, organise it before you start the North Coast 500.
The RAC can provide road recovery services, meaning you have the security of roadside assistance throughout your road trip should the unexpected happen.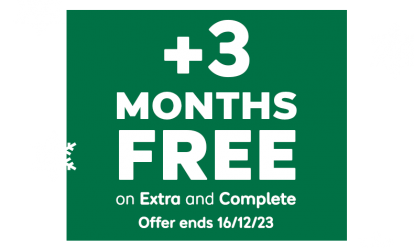 With 12 months of cover, new customers get an extra 3 months for free*.
*Added after 12 months, excludes Basic cover. New customers only. Ends 16/12/23, 7am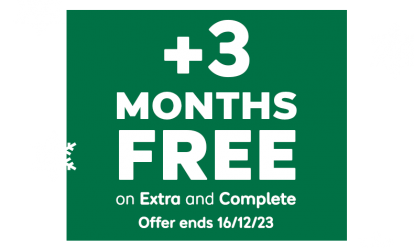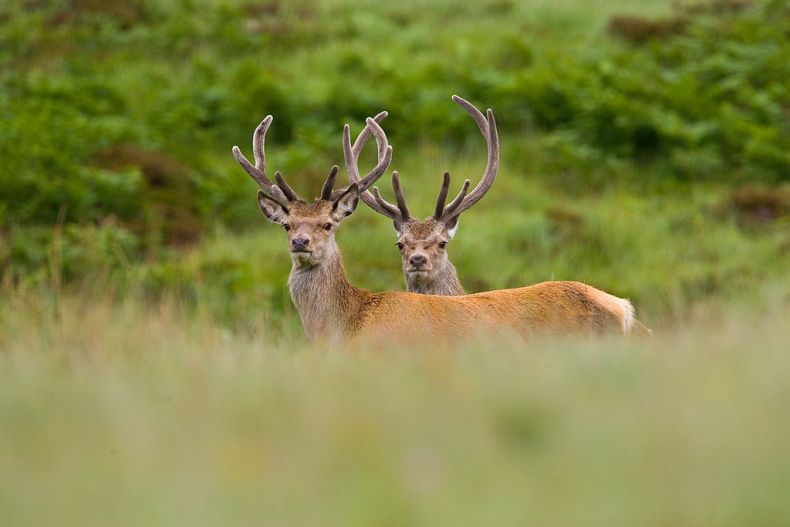 North Coast 500 road safety tips
Although the North Coast 500 has been unofficially named Scotland's 'Route 66' and been recognised as one of the world's greatest drives – there are some drawbacks that could impact your journey.
Along the motorways, A and B roads, there has been an increased amount of traffic – causing delays and very slow-moving vehicles. Use the RAC's route planner to check what is ahead of you.
The other issue for many visitors to the NC500 has been a reported increase in dangerous driving – so be respectful of other road users and the local population. Angry residents have renamed the trip the Indy 500 – due to the style of driving many tourists have while on the route. There has also been a sharp rise in accidents since the launch in 2015
However, one of the other results of the above has been the damage to roads – leaving many with potholes and other problems. The RAC Guide to the Great British Pothole and Other Road Surface Defects can help you prepare for your journey
Many visitors have complained that the infrastructure isn't there to support the increased popularity the NC500 has experienced in recent years.
The NC500 is not a route for drivers looking for driving fast through the rugged landscapes of northern Scotland. The speed limits are often low with single-lanes.
There is also an abundance of livestock and wildlife that can cross the roads at any point throughout the day, so safety is always important for you and your passengers.
Can I drive the North Coast 500 in my electric car?
Following an increase amount of charge stations/charge points along the journey, electric car drivers can now safely take the trip without fear of running out of battery charge.
In recent years, there has also been the addition of several rapid charge points along the NC500.
However, it is worth checking the stations ahead of the journey in order to avoid any issues.
If you are heading out on the North Coast 500, make sure you have Electric Car Breakdown Cover and EV Insurance.

Join the RAC and get breakdown cover. Our patrols fix 4 out of 5 vehicles on the spot, with repairs done in just 30 minutes on average.