Whether you prefer exploring medieval cathedrals or feeling the buzz of the latest festivals on the scene, Europe has something for everyone's taste.
To get your imagination going here are some of our favourite European cultural and traditional highlights that you can drive to in the comfort of your own car.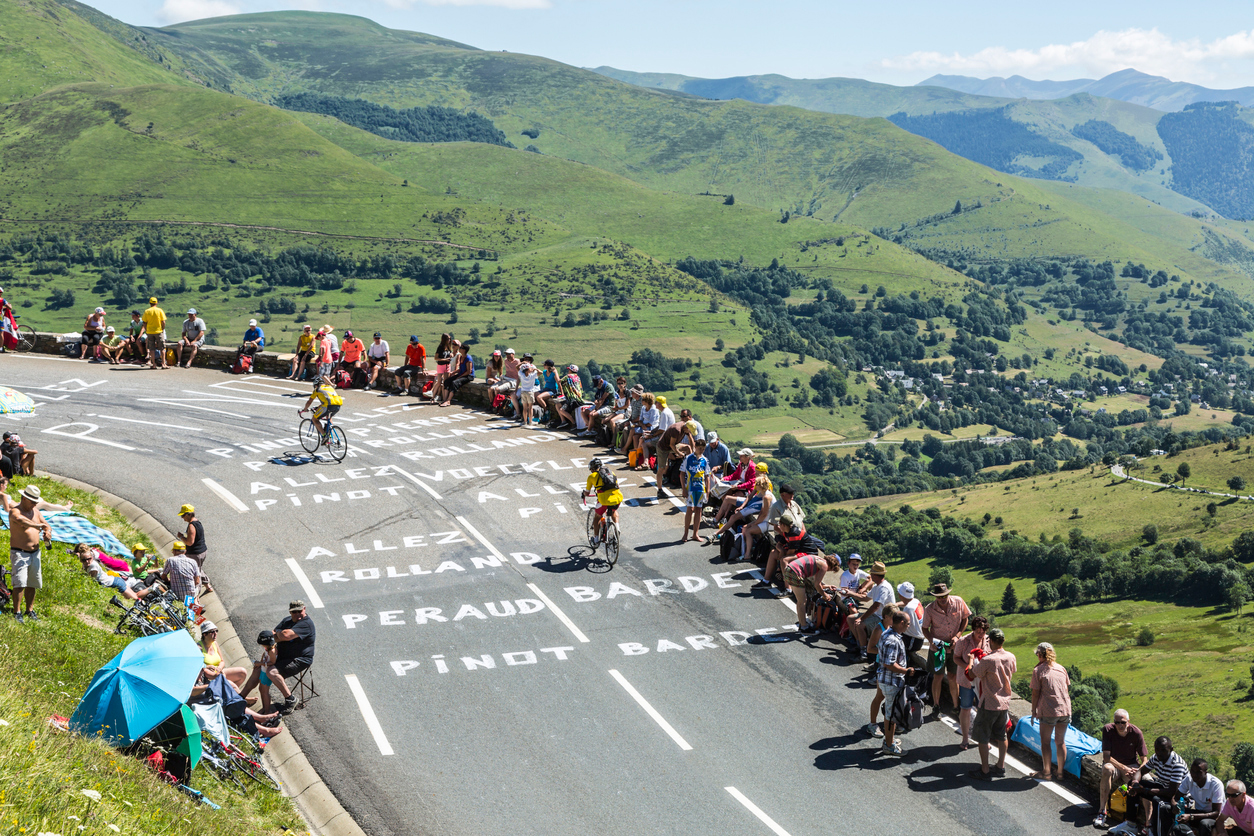 The historic cycle race sweeps its way through the stunning French countryside over the course of one sweaty, fast-paced month every summer.
If you're heading to Le Tour it's best to plan your trip ahead of time to maximise how much you see – particularly if you want to catch the popular mountain stages. For more information, check our Tour de France guide.
If you looking to drive to France, it might be worth taking out European Breakdown Cover to give you complete peace of mind during your trip.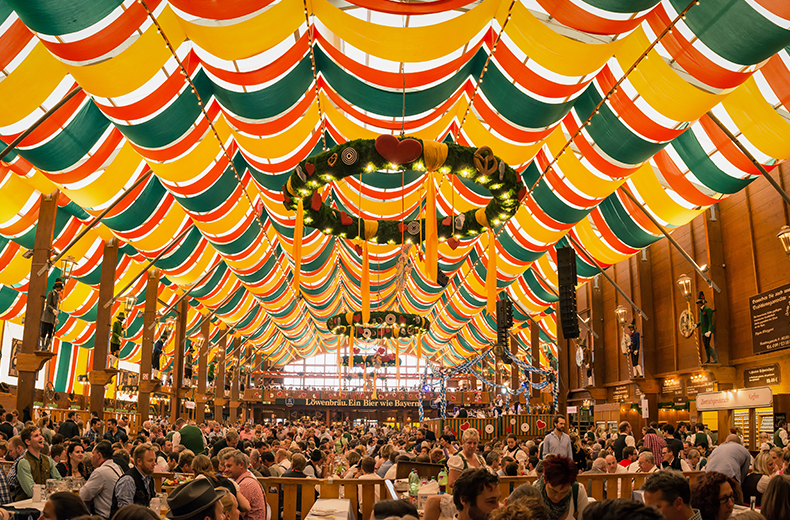 Much more than simply a food and drink festival, Oktoberfest has become one of Europe's most popular cultural events, attracting revellers from across the continent to the beer hall tables of the Bavarian capital.
There's live music, entertainment and all the bratwurst and sauerkraut you could ever eat – just be sure you're completely rested and sober before driving home!
If you're thinking of driving in Germany, it's worth taking out European Breakdown Cover to give you complete peace of mind during your trip.
If there's a cultural event in Europe that needs little introduction, it's the world-famous La Tomatina festival that takes place in the (normally) sleepy Spanish town of Buñol, near Valencia.
Billed as the world's biggest food fight, every summer 20,000 revellers descend on Buñol to chuck about 100 metric tons of over-ripe tomatoes around the streets, so avoid any paintwork damage by parking away from the carnage!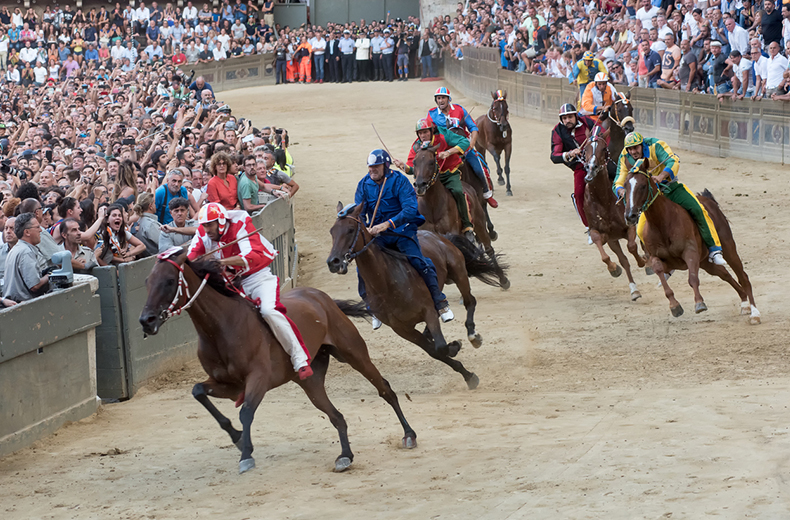 Think the Grand National is as good as it gets when it comes to horse racing? Think again. Imagine the drama and emotion of the National but in the tight, sweaty confines of the town square… and you've got Il Palio di Siena.
The Tuscan city hosts two Palio races every year where 10 horses, each representing a city ward, race around the stunning Piazzo del Campo in a jaw-droppingly tense race cheered on by a crowd of thousands. Eccitante!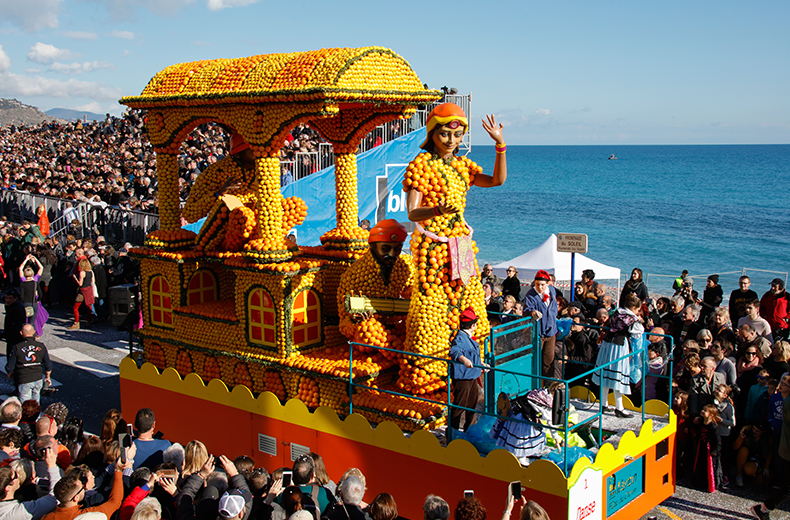 Yes, you read that right. Every spring the small French city of Menton, nestled near the Italian border, puts on an unforgettable festival celebrating everything there is to celebrate about citrus fruits.
The highlights are the parades, full of elaborate floats crafted out of oranges and lemons (think citric elephants and camels marauding through the streets), but there's also a whole calendar of lemon-related events just waiting to be squeezed.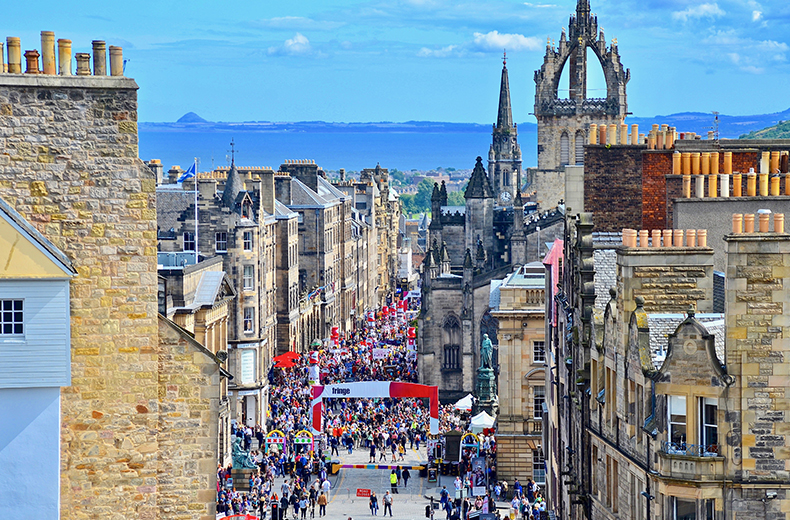 There was a time when the Edinburgh International Festival was the main draw, but these days it's overshadowed by the Fringe, the world's biggest arts festival hosting over 55,000 performances across Scotland's majestic capital.
From Shakespeare-inspired comedy shows to BMX-riding urban circus acts, the Fringe has an eclectic collection of performances for every taste, so take advantage of its relatively close proximity and book your tickets today!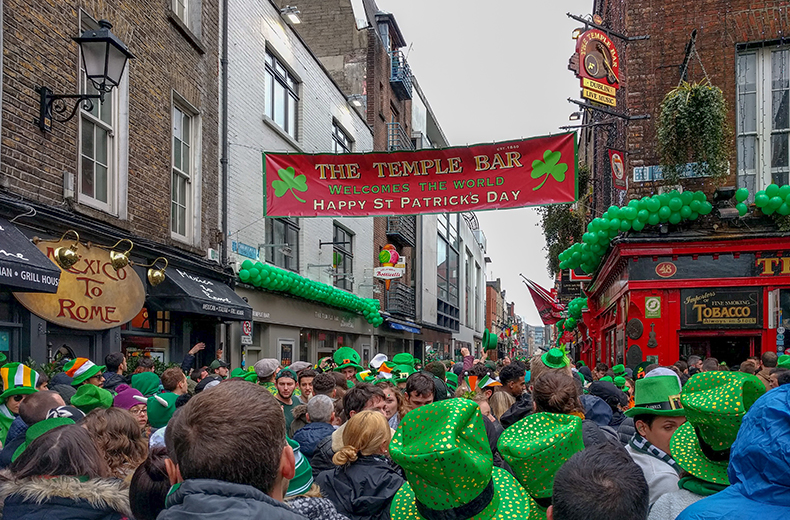 What better way to celebrate the patron saint of Ireland than taking the short drive (or ferry trip) to the Emerald Isle and sipping a pint of Guinness or two with the revellers at Dublin's electric five-day St Patrick's Festival.
Events take place across Dublin, from craft beer festivals to literary talks about some of Irish history's greatest figures, although the main event is the intoxicating parade that winds through the historic heart of the city.
If you're looking to drive during your trip to Ireland, it's worth taking out European Breakdown Cover, to give you complete peace of mind throughout your time there.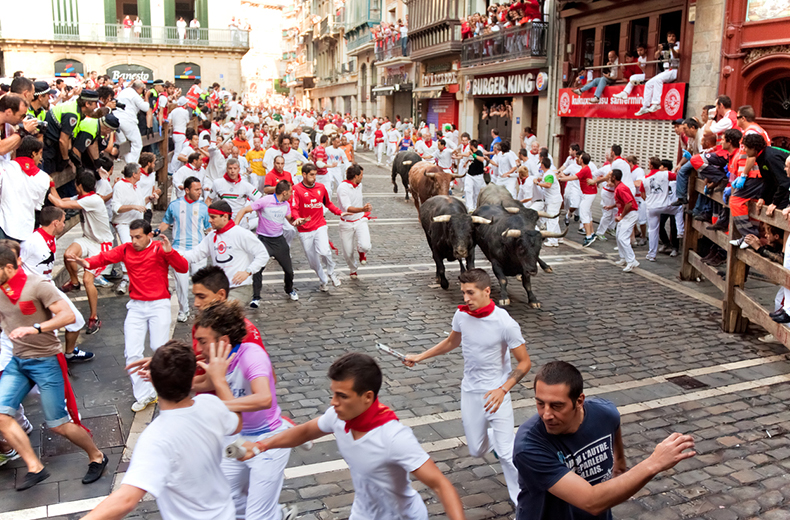 If the chaos of La Tomatina is too pedestrian for you, why not head over to Pamplona and experience the fury of the city's infamous San Fermin festival, and its iconic running of the bulls?
Definitely not one for the faint-hearted, the festival sees hundreds of thrill-seekers chased through Pamplona's narrow streets by six bulls and six steers, roared on by thousands. You might want to park down a quiet side street...
If you're going to be driving in Spain during your trip, it's worth taking out European Breakdown Cover to provide you with complete peace of mind.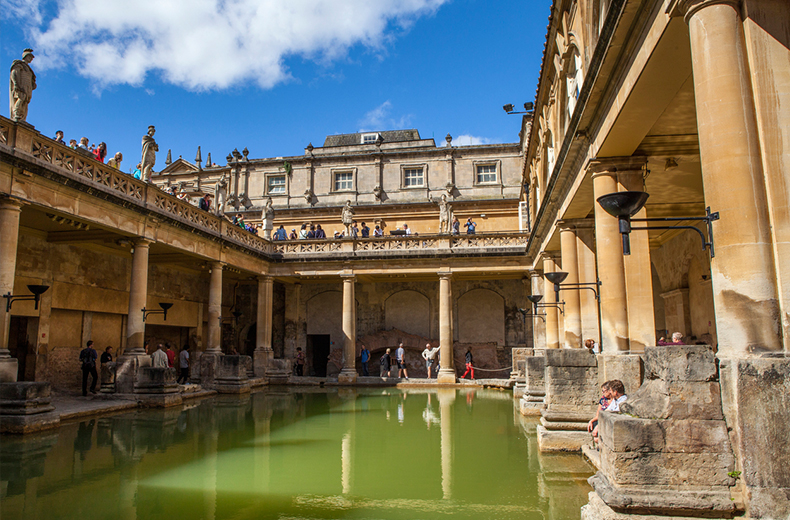 One of the UK's most mesmerisingly beautiful cities, the Roman city of Bath has a host of cultural attractions within its UNESCO World Heritage-listed centre, not least of all the ancient Roman baths themselves.
Bath also offers visitors plenty of other must-see attractions, like the elegant Royal Crescent of Georgian townhouses, the striking Pulteney Bridge and the medieval Abbey – all within easy access from both the M4 and M5.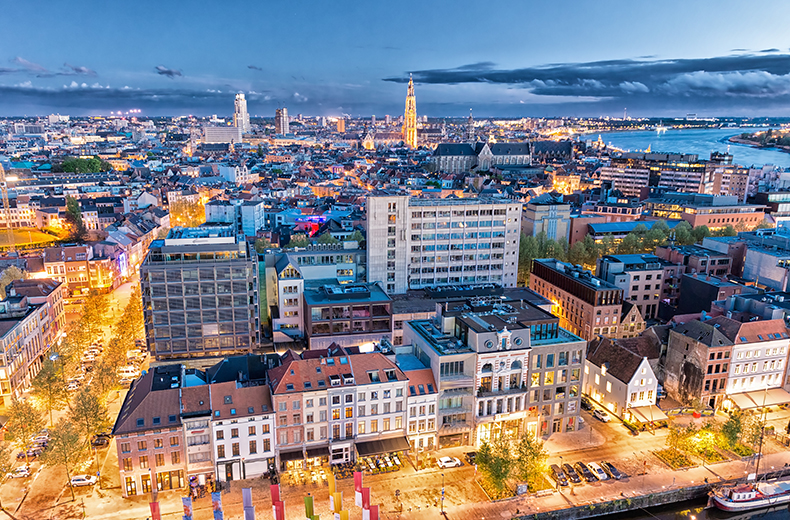 One of Europe's busiest port cities, Antwerp has shaken its industrial heritage tag in recent years and transformed itself into Belgium's hippest destination, attracting flocks of visitors to its art, culture and burgeoning food scene.
While the docklands have been revitalised, it's the cobblestoned, medieval heart of the city where Antwerp comes alive and – just a two-hour drive from Calais – it's easier than you think to enjoy authentic Belgian beer and waffles.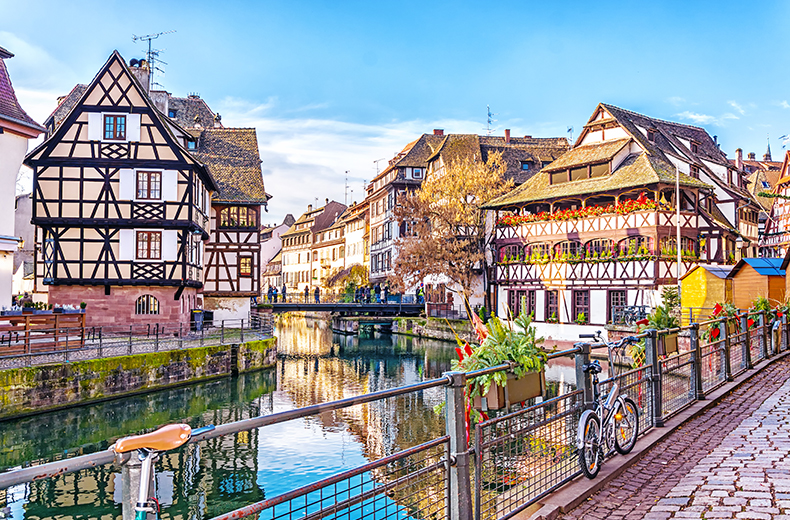 Many visitors looking for a taste of French culture will head to Paris or Lyon, but why not mix things up with a trip to Strasbourg, the enchanting university city that's just a six-hour drive from Calais?
Located in Alsace, Strasbourg offers an intriguing mix of French and German culture in its medieval centre, laced with picture-perfect canals and narrow lanes of half-timbered houses that feel like something out of a Grimm fairy-tale.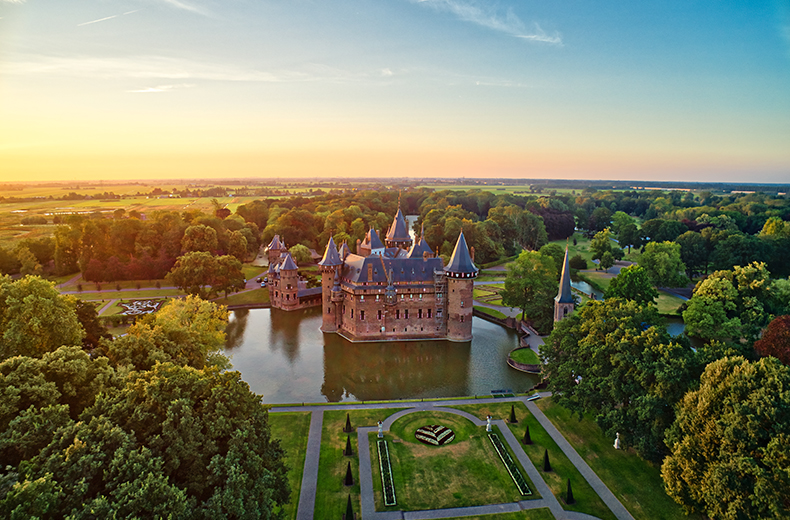 The Netherlands has so much more to offer than its capital city alone, so why not take the relatively short four-hour drive from Calais to Utrecht, the vibrant university town that offers an altogether different slice of Dutch life?
Utrecht's canal and café culture is hard to top, and with a rich spread of cultural events throughout the year (from rock concerts to opera) and easy access to the surrounding countryside, perhaps it's time you looked past Amsterdam?
If you're thinking of driving during your trip to The Netherlands, it might be worth looking at our European Breakdown Cover product.
Driving in other European countries is different from in the UK, so before setting off make sure you prepare yourself (and your car) for the laws and requirements in every country you pass through.
These range from carrying Crit'Air clean air stickers in France to warning triangles when driving through Belgium, so make sure you do your research and stay on the right side of the law.
The RAC Driving in France kit will help you meet some of these laws in France, but you should always research the specific requirements for you and your car if driving in a different country.
Before heading off on any long journey, it's always important to carry out some essential maintenance checks at home to ensure your car is in tip-top condition and you'll get to your destination and back safely.
The RAC encourages drivers to remember the acronym 'FORCES' when carrying out car checks: Fuel, Oil, Rubber, Coolant, Electrics, and Screenwash. Check our tips for avoiding a breakdown for more information on FORCES.
You should also remember to take along a few road trip essentials for the journey; including a first aid kit, additional engine oil and water, mobile phone charger and snacks and games, especially if you're travelling with children.
Wherever you're heading across Europe, RAC has great value European breakdown cover options that give you comprehensive cover if you break down whilst driving in France, offering roadside assistance and a 24/7 English-speaking helpline.
Depending on the level of your European breakdown cover (annual or single trip), the RAC will pay towards any garage labour costs, onward travel expenses and accommodation fees – something to consider if you've got a booking to make.
To find out everything you need to know about breaking down on the continent, and to get the right quote that meets your needs, check out our complete guide to RAC European breakdown cover.